'Toy Story 4' Will Be Pixar's Last Sequel Film
When Toy Story 4 comes out on June 21, it will be Pixar's last sequel for the foreseeable future. And as much as people love Woody, Buzz, Nemo, Dory and the Incredibles, many agree this is a good thing.
After Toy Story 4, Pixar's next movie, due out March 6, will be the original tale Onward, set in an elf-like kingdom with no humans, toys, cars, fish or superheroes in sight. But is originality really the best move when Hollywood seems to crave sequels? It might be when sequels have been falling flat week after week this summer.
Why Pixar is focusing on original films going forward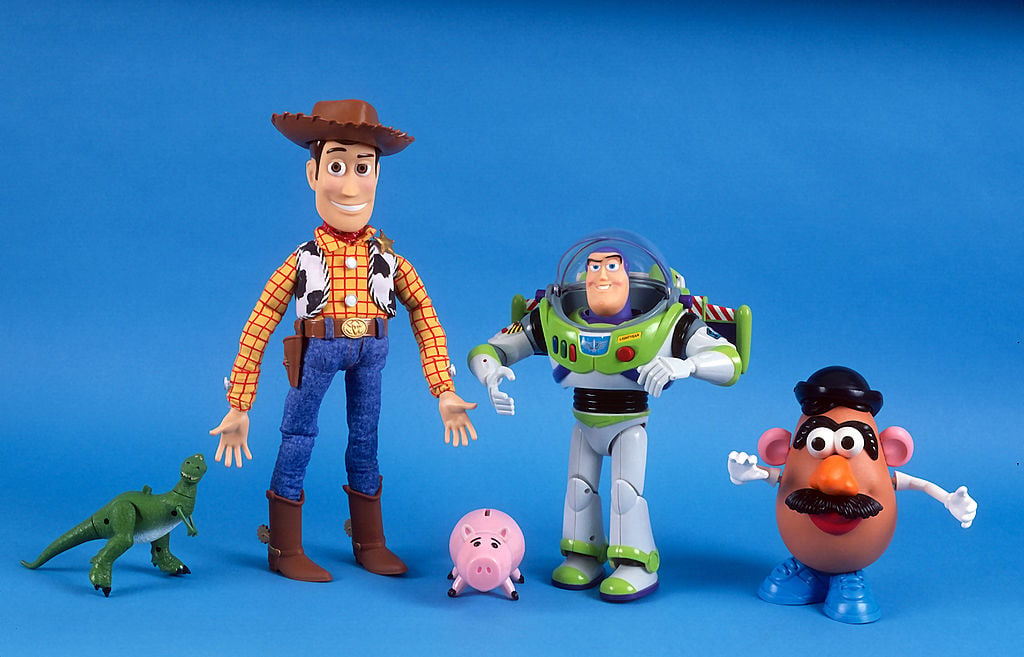 The return to original movies is really the studio going back to its roots. Of the studio's 21 completed movies, only seven have been sequels: The three Toy Story sequels, the two Cars sequels, Finding Dory and Incredibles 2. In the studio's first 15 years of releasing movies, the only sequels were the Toy Story follow-ups.
Indeed, when Pixar made Toy Story 2 in the late 1990s, they initially didn't seem to put much stock into it. It was going to go direct to video, like a glut of other Disney animated sequels that many felt cheapened the brand. Still, as Pixar developed the story, they really liked what they were doing, and they decided to take it to theaters after all.
Smart move. Many viewers thought the sequel was even better than the original, with the "When She Loved Me" scene being one of the most heart-rending moments in any animated film, hand-drawn or computer-generated.
As the studio moved forward, they churned out one beloved movie after another. The only movie that was met with something less than universal praise was 2006's Cars, and even then, that movie was a merchandising bonanza. Not for nothing is an entire section of Disney's California Adventure theme park devoted to the Cars characters.
Pixar started relying heavily on sequels
When it was announced that the studio would make Toy Story 3, few people raised their eyebrows. Toy Story 2 has turned out so well, that a sequel seemed less risky this time around. The only question was, could lightning strike three times?
Incredibly, it did. Toy Story 3 made a mint, wowed critics and scored a Best Picture nomination, something only two other animated movies had managed to do: Disney's Beauty and the Beast and Pixar's Up. The studio's golden touch was untarnished. They seemingly could do no wrong.
Then Pixar announced that its next movie would be Cars 2, and that's when people started to say "Ok, now they're just trying to sell toys." And indeed, that was Pixar's first movie not to make more than $200 million at the box office since their second movie, A Bug's Life. And Cars 2 is still Pixar's only film to merit a green splat on Rotten Tomatoes.
After that, the studio seemed to struggle. Much was made of Brave is Pixar's first movie to be directed by a woman. Creative differences led to that woman, Brenda Chapman losing the main director's chair. Then came Monsters University, which many people liked, liked being the operative word.
The studio rebounded with Inside Out, their best-reviewed movie since Toy Story 3, but then came The Good Dinosaur, another original that had a difficult development. Relatively few people seemed to care, and that became Pixar's least successful movie to date, grossing only $123 million.
Sequels became the new normal. In the past, the studio's sequels could be counted on one hand. Now, including Toy Story 4, sequels have accounted for six of the last 11 movies. And those sequels have paid off: Of the studio's top five movies at the box office, three are sequels: Incredibles 2, Finding Dory and Toy Story 3. The outliers are Inside Out and Finding Nemo.
Will Pixar rebound this summer?
Some people think Pixar's relative decline can be tied to the fact that Disney bought them in 2006, as profits were prioritized over creativity. Now, however, the studio seems to be turning a corner again, in the right direction.
Hollywood has repeatedly found out you can only strip-mine the past so long before the returns start to diminish. In fact, they've repeatedly found that out this summer: Just ask the studios behind Godzilla: King of the Monsters, Men in Black International and especially Dark Phoenix, all of which have been financial disappointments.
Toy Story 4 may be another sequel, but it's expected to turn the tide, both for Pixar and the box-office. Reviews have been sky high and it's expected to open with a massive $150 million. Now the studio isn't looking back.
Toy Story 4 producer Mark Nielsen confirmed that once the latest adventures of Woody, Buzz and friends play out, they will be turning their attention back to originals. He told the Hollywood Reporter that there's "a lot of optimism about the future of the studio." The new creative chief, Pete Docter, is "really looking out for the new voices and really loading up the development pool … it's all original films after this one right now."