Travis Scott and Kylie Jenner Reportedly Broke Up Because He Wouldn't Do This 1 Thing
Just weeks ago, Travis Scott and Kylie Jenner seemed madly in love. They did a refreshing interview with Playboy about their two-year relationship, took a romantic trip to Italy, and they couldn't keep their hands off of each other at the premiere of his Netflix documentary.
But on Oct. 1, multiple outlets reported that they broke up. How did a relationship that seemed so perfect end seemingly out of nowhere? Well, one report says it had to do with Scott's alleged failure to do this one thing.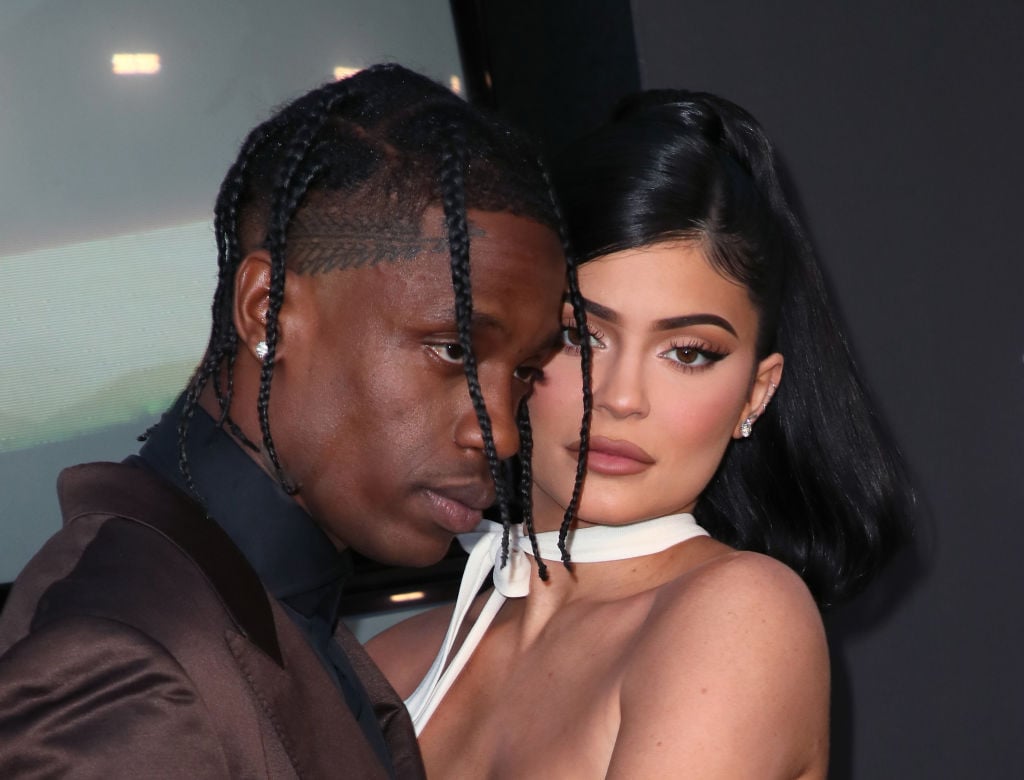 Scott reportedly would not fully commit to Jenner
On Oct. 2, People reported that while Jenner wanted to focus on "family life" and have another baby, the ASTROWORLD rapper preferred to work on "his booming music career."
As you can imagine, this caused tension in their relationship.
"He hasn't been giving her the commitment that she needs," a source explained to the outlet. "Travis isn't ready to give her all that she wants."
Sources had previously claimed that Jenner was eager to give their daughter, Stormi, a sibling, with one insider telling E! News in June: "Kylie talks about having another baby very frequently. She would love to have another baby with Travis and would love to be pregnant by next year. She talks about it all the time and feels like she was truly meant to be a mother."
Even the beauty mogul herself said so. Jenner told Scott that she wanted to "f*** around and have another baby" in an Instagram post celebrating his 28th birthday back in April. But he did not respond to her request. Instead, he wrote, "I love u mama/Wifey. We shall rage 4ever."
His alleged failure to commit was the final straw
This was apparently the icing on the cake for Jenner, who was allegedly already struggling to trust Scott after he faced cheating rumors back in February.
"The couple has been hot and cold since their last breakup, and haven't been able to fully get on the same page again," a source added to Entertainment Tonight on Oct. 2. "They are both extremely busy with different schedules and since Kylie found out about Travis messaging another girl on Instagram, the rebuilding of trust has been hard."
"Although they aren't together now, they're both open to getting back together in the future," the source said. "Above all, Kylie and Travis know their priority will and always has been Stormi."
How they plan on raising Stormi
Although things aren't working out romantically, Jenner and Scott reportedly want to make sure that they maintain a healthy relationship for the sake of their daughter. So, Stormi will reportedly spend "equal time" with her parents.
"They are both great parents and will co-parent. They don't want their split to affect Stormi too much," an insider told People on Oct. 2. "As soon as they felt they couldn't figure out their issues, they decided to separate so their disagreements won't affect Stormi."
Makes sense. We wish them the best of luck moving forward.