Travis Scott Gets Candid About His Relationship with Kylie Jenner in a New Interview
Kylie Jenner and Travis Scott were what many couples want to be. They were wildly successful, in love, and seemed to grow even closer as they raised their daughter, Stormi Webster, together. But things were clearly not as peachy as they appeared. On Oct. 1, multiple outlets confirmed that they'd broken up after a little more than two years together.
In the months that have followed, neither Jenner or Scott has said much about their split. But in a new interview, the ASTROWORLD rapper finally opened up. He candidly talked about what contributed to their breakup and how he feels about his ex-girlfriend, as of writing.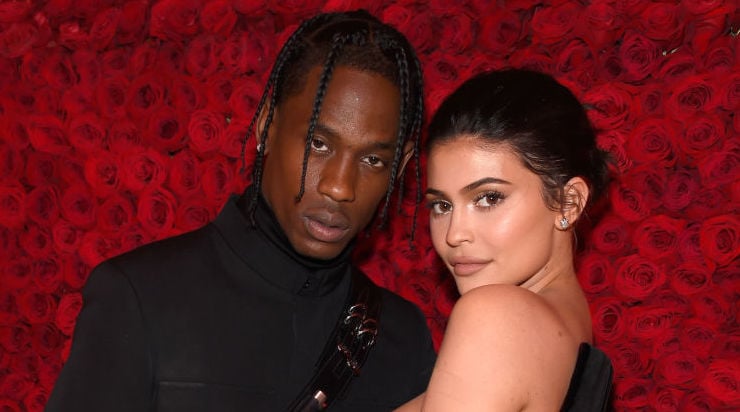 A quick recap of Kylie Jenner and Travis Scott's relationship
Jenner and Scott began dating after meeting at Coachella in April 2017.
"Coachella was one of the stops on his tour," Jenner told GQ in July 2018. "So [Travis] said, 'I'm going back on tour—what do we want to do about this?' Because we obviously liked each other."
"And I was like, 'I guess I'm going with you,'" she continued. "I really jumped on [his tour] bus. And then we rode off into the sunset. I did the whole tour with him."
Soon, Jenner became pregnant. She gave birth to their daughter on Feb. 1, 2018, after keeping her entire pregnancy a secret from the general public.
From there, the couple went from strength to strength. They bought a house together, reportedly talked about marriage and considered having another baby. Although they admittedly had some problems, Jenner pointed out to Playboy in September, "We evolve together through them and keep getting stronger."
But then they broke up. Multiple outlets confirmed on Oct. 1 that Jenner and Scott had split a few weeks earlier.
Travis Scott opens up about Kylie Jenner and their breakup
Scott opened up to XXL for its Winter 2019 issue. The interview was published online on Dec. 30.
While speaking about Stormi, the "SICKO MODE" artist mentioned Jenner, saying that he'll "always" care about her — even if they're no longer together.
"I love her mommy and I always will," Scott admitted.
He also hinted that "outside voices" may have been a factor in some of the issues that led to their split. "The hard part about relationships is just trying to be in one without a million outside voices interfering," Scott added.
The interview comes just days after Scott released a song "Gatti," in which he seemed to drop another hint regarding the reasons behind their split. In the song, he raps: "Duck away, she wanna lay up and hibernate/I took a chance, it's a lot to take."
The line seems to confirm rumors that he and Jenner broke up over their differing lifestyles. Sources previously said that while Jenner allegedly wanted to settle down and have another baby, Scott reportedly wanted to focus on his career and other priorities.
"He hasn't been giving her the commitment that she needs," a source told People back in October. "Travis isn't ready to give her all that she wants."
Luckily, though, Jenner and Scott are still friends. They often spend time together with their daughter and even hang solo sometimes.
Read more: Travis Scott Seemingly Shades Kylie Jenner's Latest 'Thirst Trap' Photos