What is Travis Scott's Real Name and Where Did His Stage Name Come From?
Rapper Travis Scott has been dating Kylie Jenner for more than two years now, and the two share an adorable daughter together, Stormi Webster. Scott and Jenner have become inseparable, and their relationship has put him on the map for those who don't listen to hip hop. We all know him as Travis Scott, but that isn't actually his real name — so where did the stage name come from, and what name was he born with?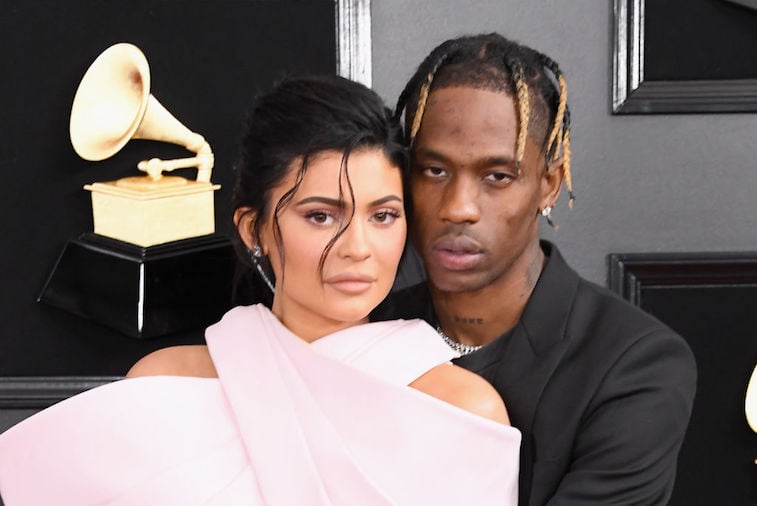 Scott was born Jacques Bermon Webster II
Scott is a Houston, Texas native who spent most of his life living in the Lone Star State. His first six years were spent living with his grandmother, and he recalled the high-crime neighborhood she was in and said the things he saw there helped give him an edge and make him the person he is. Scott eventually went to live with his parents a more suburban town south of Houston. He enrolled in college in Texas but eventually dropped out to pursue music. It reportedly tarnished his relationship with his parents, and they cut him off financially. However, Scott eventually made up with them (we're assuming), considering he bought each of them a new car for Christmas last year.
Scott's stage name is an ode to his uncle
When Scott was eventually asked about his stage name, he attributed the name to his uncle. In an interview with Grantland back in 2014 (long before Scott met Jenner), he revealed that both his first and last name pay homage to his favorite uncle. "My uncle's name is Travis," Scott said. "He was like my favorite relative. I looked up to him… Always made good decisions, good business decisions." Scott wanted to be more like his uncle, and later revealed in an interview that the name Scott was his uncle's nickname, which is why he chose it as his last name when it came to finding the right stage name.
Fans were shocked when they first learned his stage name was fake
For a long time, those who didn't pay much attention to Scott's music had no idea his name was fake. Actually most people only realized when Jenner posted the first-ever photo of her daughter to Instagram with the caption "Stormi Webster." Fans initially thought Webster was her middle name but later learned that Webster was actually Scott's real last name. "[Travis Scott] is actually so normal I had no idea," one Twitter user wrote. "That's like the sickest name why would he change that," another user tweeted, referring to Scott's birth name.
Jenner and Scott recently celebrated her 22nd birthday in Italy  
While Scott's career might have taken off a bit more once he began dating Jenner, and now he has a baby with a billionaire, it's clear that it isn't all for money and fame. Jenner and Scott seem to have a true connection, and he appears to wholeheartedly care about her and his daughter. Jenner and Scott, plus Stormi, all flew to Italy with Jenner's family and close friends to ring in her 22nd birthday. Jenner recently posted a photo collage of a day out with Scott and Stormi, proving the two are putting their daughter first and enjoying every bit of their relationship.