Travis Scott Reportedly 'Did Not' Want More Kids With Kylie Jenner
Travis Scott and Kylie Jenner broke up weeks ago, according to an Oct. 1 report from TMZ. But we're just now getting details about what exactly caused them to end their two-year relationship.
An Oct. 8 report from Us Weekly says that the couple had had some disagreements about whether to give their daughter, Stormi Webster, a sibling. While Jenner allegedly "wanted to have a second baby," Scott reportedly "did not." And that caused friction in their relationship.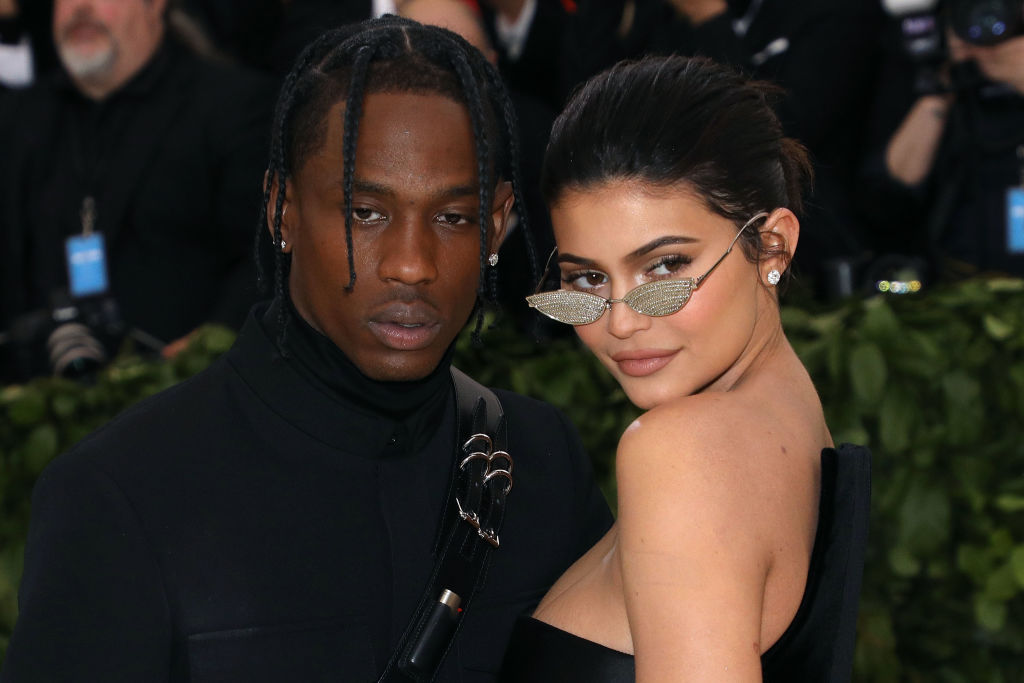 Jenner reportedly really wanted another child
Sources have been saying for months that the beauty mogul was eager to expand their family. One insider told E! News in June: "Kylie talks about having another baby very frequently. She would love to have another baby with Travis and would love to be pregnant by next year. She talks about it all the time and feels like she was truly meant to be a mother."
Jenner herself proposed that they have "f*** around and have another baby" in an Instagram post celebrating Scott's 28th birthday back in April. But he did not respond to her request. Instead, he wrote, "I love u mama/Wifey. We shall rage 4ever."
People reported on Oct. 2 that the ASTROWORLD rapper preferred to focus on his "booming music career" rather than the expansion of their family, which became a point of contention in their relationship.
But that reportedly wasn't their only problem
A source told Us Weekly in an Oct. 8 report that Jenner and Scott have different lifestyles right now, and that Jenner had trouble trusting him after she allegedly found evidence of infidelity in his phone back in February. 
"It's surprising they broke up because they have weathered worse," the source added. "When she went through his phone in February, that was worse."
In regards to the differences between the reality star and the Grammy-nominated rapper, the insider said:
"They are very, very in love, but she's 22, and her whole life is Stormi and her business and her family. She's not wanting to be a normal rapper's wife. He's still young and at the recording studio late. She usually goes to bed early. They have different lifestyles," the insider continued.
Jenner and Scott could reconcile, though
According to multiple reports, this might not be the end of Jenner and Scott.
"Kylie and Travis aren't officially calling it quits on their relationship, but are taking space apart," a source explained to E! News on Oct. 1. "It's not a firm split. They've been fighting again, but have still seen each other within this last month."
"Travis has been staying at his house in Beverly Hills and Kylie has been allowing him to see Stormi," the source continued. "She would never take that away from him."
The exes have already worked out a custody schedule until they figure out the next move in their relationship. So, while it's sad to see them split, at least they're mature enough to keep things cordial for the sake of their child.