Travis Scott Seemingly Dropped a Hint About Kylie Jenner Split in New Song
Travis Scott and Kylie Jenner were a couple many of us thought would last, but it apparently wasn't meant to be. The two ended their two-year relationship in the fall and are now just friends.
As we continue to reel from their breakup, many theories have emerged regarding the reason they separated — from nonstop disagreements to infidelity on Scott's end. While Scott has not yet directly commented on why they broke up, he seemed to drop a big hint in a new song.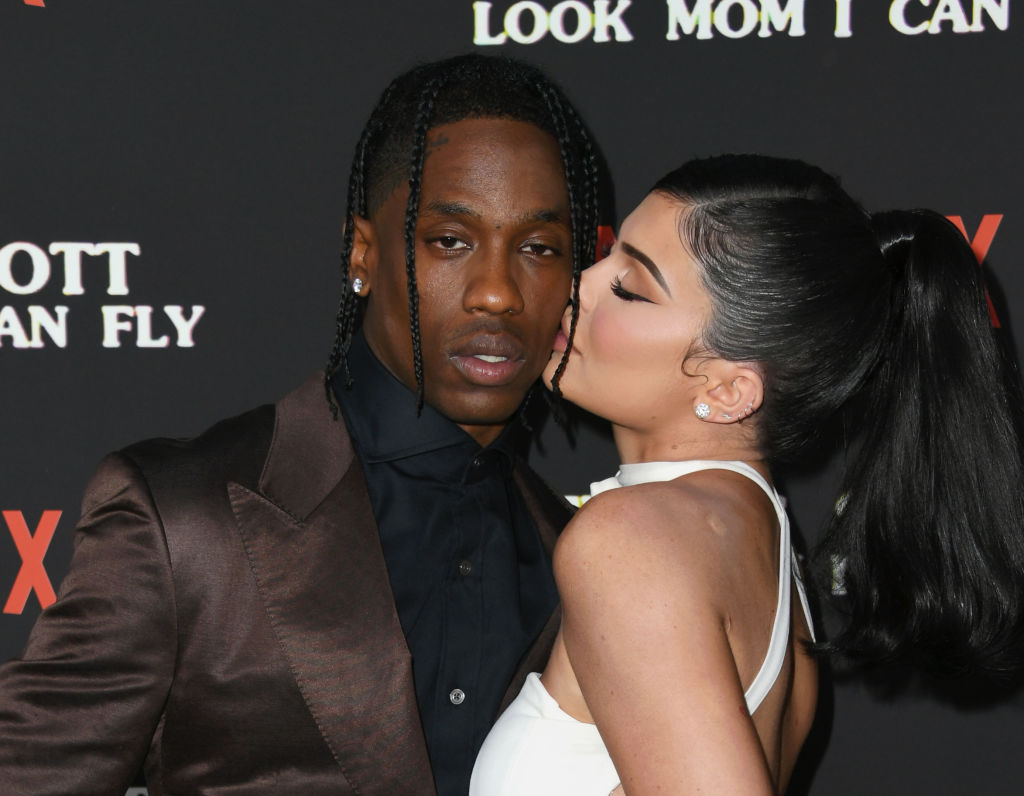 More on Travis Scott's new song
The song is called "Gatti." It's featured on Scott's new album, Jackboys, a compilation project featuring artists signed to his label, Cactus Jack Records. The album was released on Friday, Dec. 27.
In the track, Scott seems to drop a hint about what drove him and Jenner apart. He raps: "Duck away, she wanna lay up and hibernate/I took a chance, it's a lot to take."
The line seems to give light to reports that Scott and Jenner split due to their conflicting lifestyles. Sources previously said that the pair could not agree on settling down and having another baby.
"He hasn't been giving her the commitment that she needs," a source explained to People back in October. "Travis isn't ready to give her all that she wants."
A source added to Us Weekly: "They are very, very in love, but she's 22, and her whole life is Stormi and her business and her family. She's not wanting to be a normal rapper's wife. He's still young and at the recording studio late. She usually goes to bed early. They have different lifestyles."
TMZ broke the news of the split on Oct. 1. Scott and Jenner had been together ever since they met at Coachella in April 2017.
Where do Kylie Jenner and Travis Scott stand now?
Jenner and Scott may not be together anymore, but they're committed to staying cordial for the sake of their daughter, Stormi Webster, who was born on Feb. 1, 2018. Most recently, the trio celebrated the holidays together by attending the Kardashian-Jenners' yearly Christmas Eve party.
"They took turns holding Stormi and were all dancing together to the music having fun," a source shared with E! News. "Kylie invited Travis and made it clear she really wanted Stormi to see her mom and dad together to celebrate the holiday and was excited Travis made the effort. He's still very much a part of the family."
They had also spent Thanksgiving and Halloween together.
Will Kylie Jenner and Travis Scott get back together?
This is really anyone's guess. Some sources say they'll indeed reconcile, but there's no clear timeline regarding when that could happen.
"[Jenner] doesn't have a grand plan as to whether she will get back together with Travis or not," a source told E! News on Oct. 29. "She's bonded to him for life by Stormi Webster so she knows it's a possibility."
But at the same time, they're in no rush to jump back into a relationship.
"Things are going well for them with this new set up," the source added. "They are very happy coming together and being a family with Stormi, but they also have separate lives and are enjoying it."
Roger that. Stay tuned to see what the future holds for these two.