Travis Scott's Rumored Mistress Involved in Kylie Jenner Split: 'Stop Spreading Lies'
If you think news of the Kylie Jenner and Travis Scott breakup was out of control before, wait until you hear what Scott's reported mistress has to say about the split. Rumors of the couple's relationship have run rampant over the last couple of weeks, but what really caused Jenner and Scott to go their separate ways?
The rumors about Kylie Jenner and Travis Scott's breakup involve a reported mistress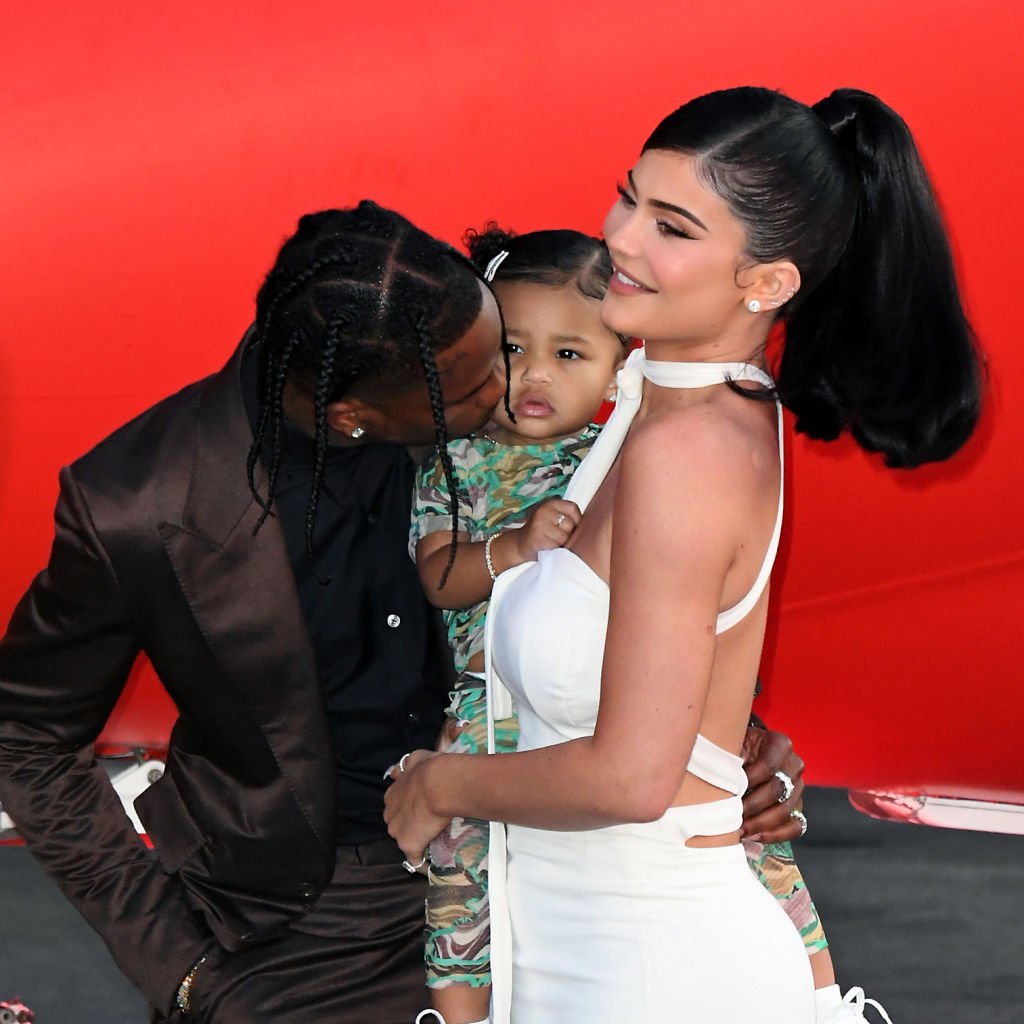 Jenner and Scott have been together (officially) since the spring of 2017. As fans know, they have a beautiful daughter, Stormi Webster. The two have also had their fair share of problems, much like any relationship not up for public consumption.
According to TMZ, Jenner reported accused Scott of cheating earlier this year — which Scott denied — but seeing as Scott moved out of their Beverly Hills mansion, and rumors of a mistress are circulating, it's hard to say what's true.
Just this week, threads on Instagram and Twitter ran amuck with allegations Scott and Rojean Kar (YungSweetRo) were involved. However, a source previously told E! News Jenner and Scott are merely taking time for themselves.
"It's not a firm split," the source said. "They've been fighting again, but have still seen each other within this last month."
The source continued, "They fight over ridiculous things and Kylie can be very skeptical about Travis. Travis has been stressed with dropping new music."
There have also been rumors that Tyga and Jaden Smith are involved in the Kylie Jenner and Travis Scott split
If you're following the 24/7 news cycle of the Jenner and Scott break up, you've likely come across reports of Jenner with an ex-boyfriend, Tyga, while out with her girlfriends. In less than 24 hours after splitting from Scott, Jenner was seen out with Tyga.
Jenner and Tyga met just as Jenner entered high school, but didn't officially begin dating until later. The two were together 2015-2016. They broke up and got back together amidst Tyga's cheating rumors, then broke up for good just before Jenner met and fell for Scott at Coachella.
Jenner and Tyga have reportedly been in touch over the years and remain friends. Jenner took to Twitter to clear the air saying, "The internet makes everything 100 times more dramatic than what it really is. There was no '2am date with Tyga'. You see me drop two of my friends off at a studio that he happened to be at."
That aside, there are also rumors Jenner and another old flame, Jaden Smith, have gotten cozy. The two spent time together at Justin and Hailey Bieber's wedding, with photos surfacing of Smith grabbing Jenner's backside.
Smith and Jenner dated in 2013 and remained in contact while Jenner dated Tyga. Sources told E! News their time together made Tyga suspicious. "He thought something might be going on. So that was one issue."
What did Travis Scott's alleged mistress say about his breakup with Kylie Jenner?
With all of the "who's cheating on who" rumors, Rojean Kar decided to clear her name on her private Instagram Story obtained by E! News.
"None of these rumors are true, it's just the internet creating a false narrative," she said. "Please stop spreading lies & leave him, her & I alone because it's affecting real lives. Thank you."
Friends are also defending Scott, denying any reports of infidelity with Kar or anyone else, saying, "any rumors of cheating are totally and completely false and press should really report on facts rather than rumors and speculation."
Jenner broke her silence and reiterated the two are focused on being good parents and have no bad blood. "Travis and I are on great terms and our main focus right now is Stormi," she wrote. "Our friendship and our daughter is priority."
For now, it's anyone's guess what's really going on. As for Jenner and Scott, maybe there will come a time when their names aren't a constant source of controversy. Today is not that day.