'RuPaul's Drag Race' Alumna, Trixie Mattel, Performs Concert at the RuPaul's DragCon NYC Mainstage
It was a good day if you were a VIP at RuPaul's DragCon NYC, or as Trixie Mattel says, a rich person. The drag celebrity gave a special VIP performance at this year's convention, playing songs like "Covergirl" by RuPaul and even her original song, "Yellow Cloud." Learn more about Trixie Mattel, her music, and her performance here.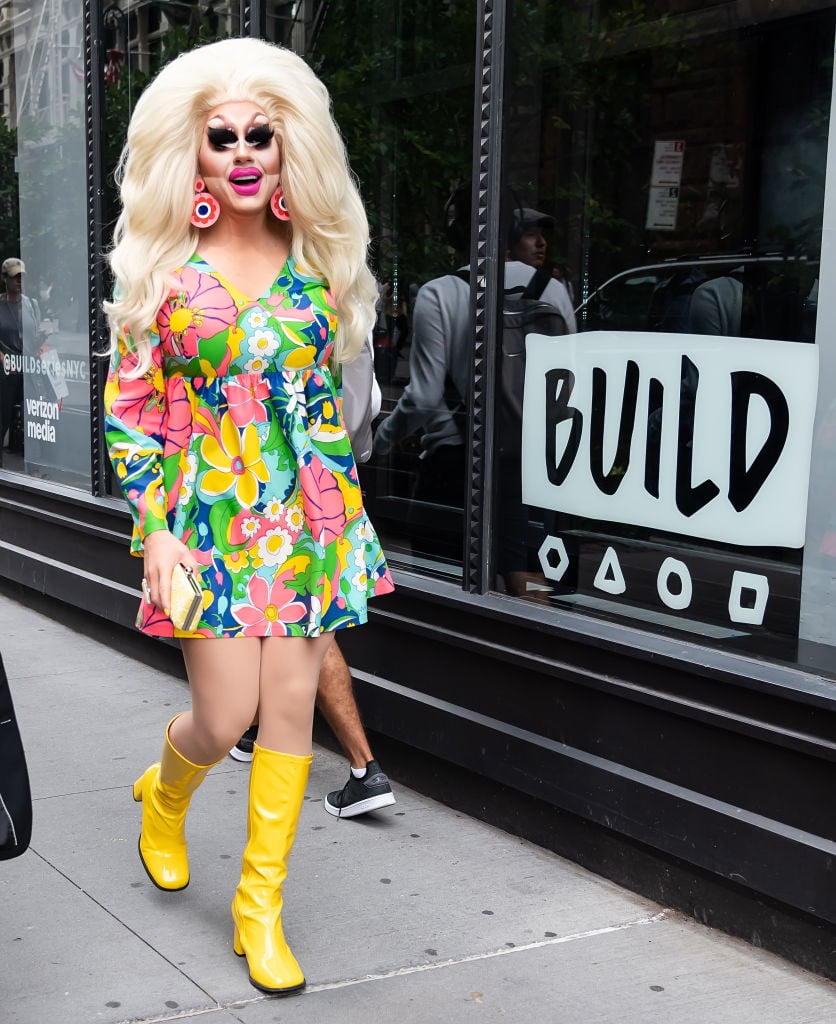 The drag performer gave a live performance on Friday at RuPaul's DragCon in New York City
Oh, honey, if you weren't at Trixie Mattel's mini-concert, you were truly missing out. There was dabbing, there was audience interaction, and even a rare hug between Trixie Mattel and a fan. Of course, the winner of All-Stars 3 was sure to crack a few jokes along the way.
"I love coming out here to New York, it's very lovely," Trixie Mattel said to her audience. "I took the train here by myself today. Okay, somebody helped me. No, I did take the train once- the first time I took the train I rode with Marti Gould Cummings… and she was like, 'alright, Trixie, this is the train, just so you know, these are the two rails and this rail, don't touch it, because you could die.' I was like 'oh my God, people could die down here? Do people ever come down here to kill themselves?' And Marti Gould Cummings goes 'ugh, it's super irritating.'"
Trixie Mattel preformed everything from 'Covergirl' to 'Yellow Cloud'
To say Trixie's set was eclectic would be an understatement. She started off her performance with a rendition of "Kitty Girl," the song showcased on her season of RuPaul's Drag Race: All-Stars. She even invited a fan onstage to sing Bebe's verse. Her next song was an ode to the VIP attendees, a song entitled "Rich People." She asked the audience how much they paid for the special treatment. A girl responded with hand gestures, motioning out $300.
"She went full Price is Right on me," Trixie Mattel joked. "You don't get a prize for knowing the cost!"
From there, the performance took a weird turn. The drag queen performed a cover of a Gogo's song, "Anaconda" by Nicki Minaj, "Single Ladies (Put a Ring On It) by Beyoncé, and "Covergirl" by RuPaul.
The final song Trixie Mattel performed was her latest single, entitled "Yellow Cloud." She asked for audience participation, some fans singing backup for her hit song. This is not the first time Trixie Mattel performed live at a DragCon event. A few months earlier, the drag celebrity made an appearance at RuPaul's DragCon in Los Angeles, even doing her "UNHhhh" panel live.
Trixie Mattel preformed her original song 'Yellow Cloud' at DragCon
Trixie Mattel has two chart-topping folk albums under her belt. However, her most recently released single, "Yellow Cloud," is a colorful, lively nod towards 1960s rock. Aside from her music, the drag performer also has her own line of cosmetics, Trixie Cosmetics. Everything from lipsticks to body glitter is available for purchase on their website.
"Yellow Cloud," "Moving Parts," and other songs by Trixie Mattel are available for streaming on Spotify, Apple Music, and most major music platforms. Tickets for RuPaul's DragCon are available at their website, where Trixie Mattel will be meeting fans and selling merchandise.