How Trixie Mattel Is Taking the Drag World — and the Beauty Industry — by Storm
You might have seen her on American Horror Story, RuPaul's Drag Race, or presenting at the MTV Movie & TV Awards, but, oh honey, Trixie Mattel is so much more than that. She has two country albums, her own cosmetics line, and an international fanbase. Who is Trixie Mattel? Learn more about the drag celebrity, here.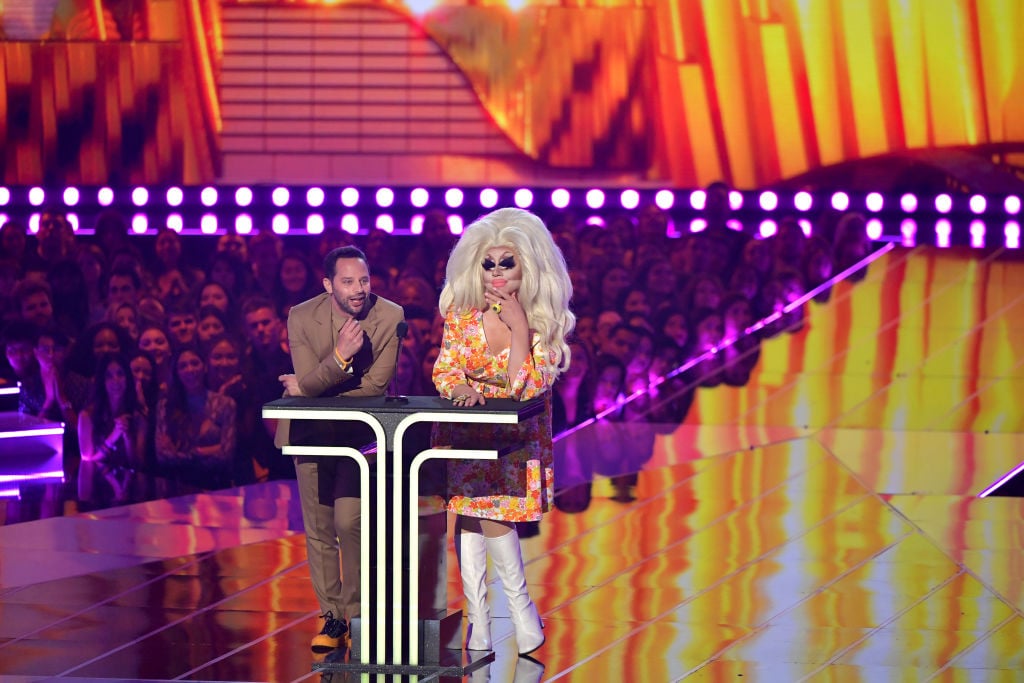 Trixie Mattel was a contestant on 'RuPaul's Drag Race' and 'RuPaul's Drag Race: All-Stars'
As a drag performer, Trixie Mattel first stepped into the spotlight during RuPaul's Drag Race, where she competed in season 7 and All-Stars 3. From there, Trixie earned one of the biggest fanbases in Drag Race herstory.
Outside of Drag Race, Trixie shows her fans glimpses into her life via her documentary, Moving Parts, her two country albums, entitled Two Birds and One Stone respectively. In an interview with the Observer, Trixie explained that the hardships of drag are not always showcased on stage or highlighted on RuPaul's Drag Race.
"Part of the fun of drag is that nobody thinks it's a woman," Mattel said. "It's a room full of people going, 'OK, for the next 90 minutes, let's pretend this is happening…' It's a suspension of disbelief. We all know that this is just paint and hair. I'm not that different from a rag doll. It's all fabricated. I don't think it's a good look to be a drag queen who's like, 'I'm beautiful and perfect!' It's a better look to feel great about what you do, but acknowledge what you do is very stupid. I'm very serious about being stupid."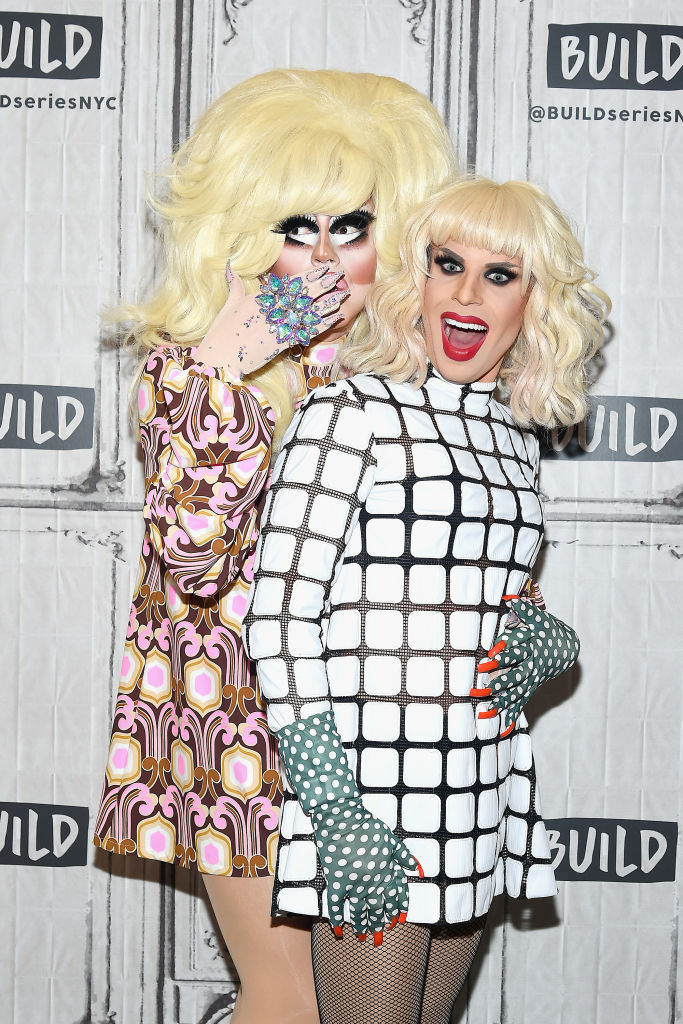 She starred in 'The Trixie and Katya Show' and her own YouTube series 'UNHhhh'
Following her appearance on RuPaul's Drag Race, Trixie Mattel and her fellow season 7 contestant, Katya Zamolodchikova, created their YouTube series on WowPresents, entitled UNHhhh. It quickly became one of the most popular weekly shows on the YouTube channel, earning millions of views per video. The drag duo briefly took their banter to Viceland, where they starred in the comedy series entitled The Trixie and Katya Show.
"I do comedy. No matter how funny you are, you will just bomb," Trixie Mattel said. "And I work in music as a drag queen who plays the guitar. That really is not for everyone. I play a type of music that traditionally doesn't love drag — folk-country fans don't also go to the gay bars. So I'm used to straddling two worlds, and that's an uncomfortable position. But that's the work I'm proudest of — the legacy work. I'm the first drag queen to release a country album."
As far as acting goes, Trixie Mattel appeared as herself in an episode of American Horror Story: Roanoke. Additionally, the drag queen voiced Champagne in the Netflix original animated series, Super Drags.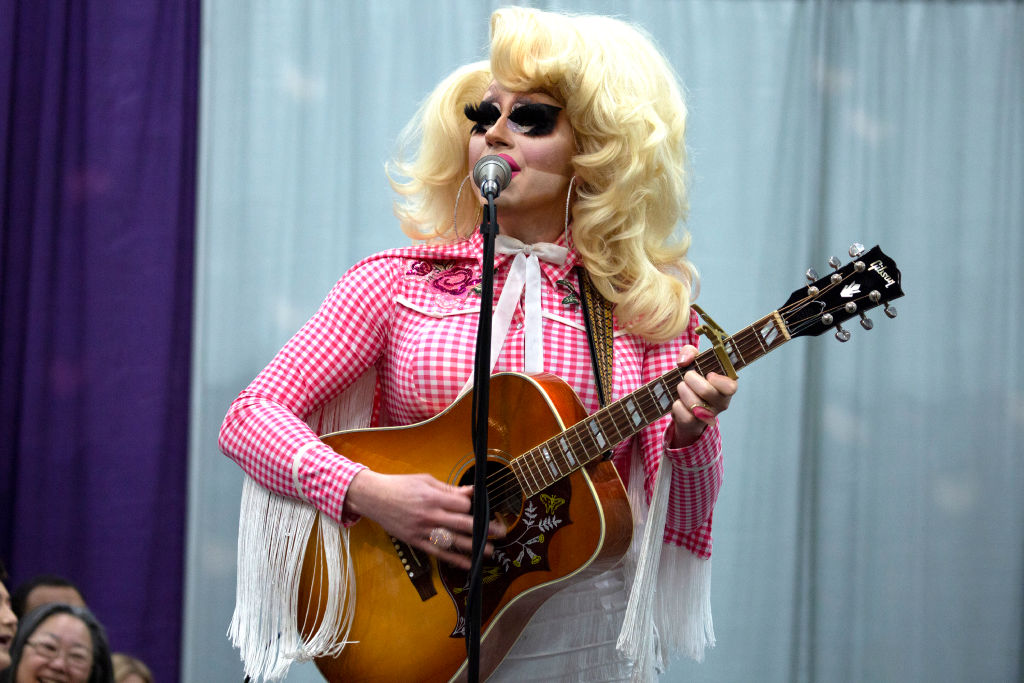 Trixie Mattel wrote an award-winning country album, 'Two Birds'
This drag queen may be known for her over-the-top eyeliner and blonde wigs, but she's also the genuine and heartfelt artist behind the albums Two Birds and One Stone. Both albums jumped to the No. 1 spot for iTunes' singer/songwriter music chart. One Stone reached the No. 1 spot on Billboard's "Heatseekers Album" chart.
Recently, Mattel released a single entitled "Yellow Cloud." In the YouTube music video, the artist is joined by RuPaul's Drag Race contestant, Tammie Brown, to illustrate her colorful and fluffy fantasy.
She has her own line of make-up — Trixie Cosmetics
For fans who want to achieve Trixie's Barbie-inspired makeup looks, she's got you covered. This year, the drag artist launched her own make-up line, Trixie Cosmetics. Fans can purchase cosmetic glitter, lipstick, and hair and body glitter. Moving parts not included.
Looking to see Trixie Mattel live? According to Pedestrian, Trixie Mattel and Katya Zamolodchikova are coming to Australia for the world premiere of UNHhhh Live: Trixie & Katya On Tour – their first-ever seated theatre tour.
Trixie's cosmetics are available for purchase at trixiecosmetics.com.