'PLL': Troian Bellisario Made the Most Hilarious Joke About Meghan Markle
Troian Bellisario has proven time and time again that she is multi-talented. The Pretty Little Liars alum is a great actress, a wonderful director, a talented writer, and of course, a fantastic mom. Now, the 34-year-old can add comedian to her resume. Bellisario just made the most hilarious joke about none other than Meghan Markle, the Duchess of Sussex.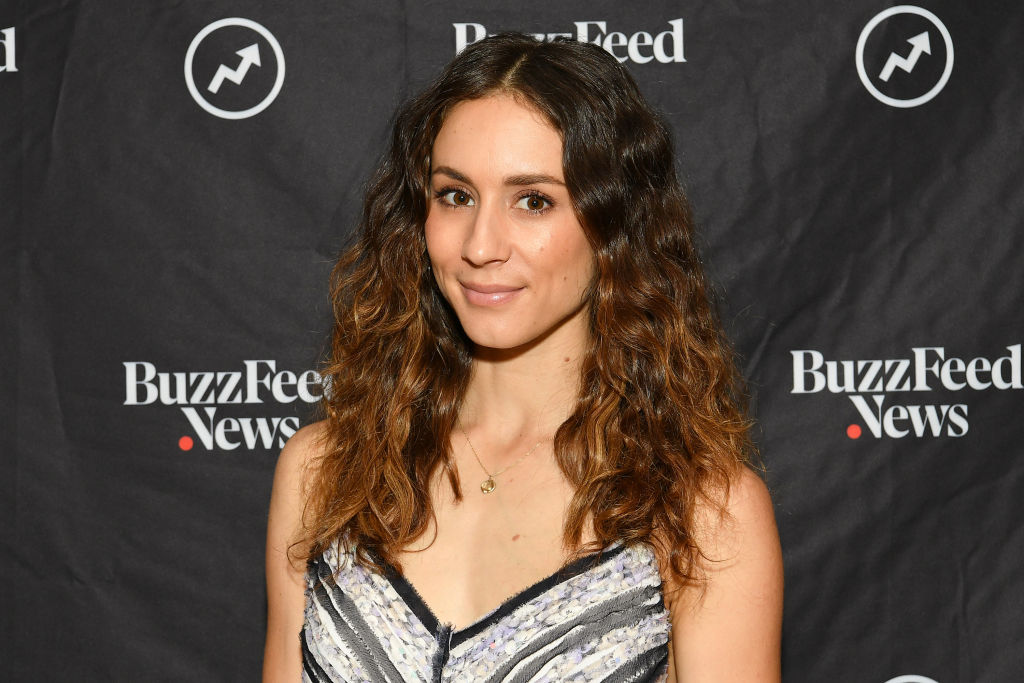 Meghan Markle's connection to Suits
Though Markle didn't become a household name until she started dating Prince Harry publicly, Bellisario has known her for several years. Bellisario's husband, Partick Adams, starred alongside Markle in the hit TV show Suits. On the show, Markle played Adams' love interest before she exited this show in favor of leading a royal lifestyle. In an interview with, The Skimm, Bellisario was asked what it was like to be married to another actor and she gave the most hilarious response.
Troian Bellisario makes a hilarious joke about the Duchess
"A: There's not jealousy. It's not like he was like 'Who's this Keegan Allen person?'" Bellisario said about her long-term love interest on Pretty Little Liars. "And I was 'Who's this Megan Markle person!?,' she'll never be anything!" the actress joked about the Duchess of Sussex. Despite Markle no longer acting because of her royal duties, she's still on good terms with her Suits family including Adams. In fact, Adams and Bellisario both scored an invitation to the royal wedding. When asked what the best part of the special occasion was, the Feed actress admitted that she thoroughly enjoyed watching Elton John perform.
Bellisario welcomes a daughter into the world
Five months after the royal wedding, Bellisario and Adams were doing some celebrating of their own. In October of 2018, the couple welcomed their first child, Aurora, into the world. Though fans immediately began to wonder if the baby's first initial was a nod to Bellisario's Pretty Little Liars' days, the Where'd You Go, Bernadette actress confessed that it didn't even cross her mind until after the fact. In fact, the couple was considering a host of names that didn't begin with the letter A.
Inspiration for the baby name, Aurora
"We had a different name, and then we were considering boy's names, 'cause we didn't know what sex she was going to be. And we were in Greece, so we were looking at a lot of Greek mythology, and we were like, 'Oh, if we have a son, maybe you should name it something having to do with the actual sun.' We were looking at the name Helios, and then we thought that Helios had a sister named Eos, and we didn't love Eos," the PLL alum confessed to Teen Vogue in a recent interview.
Though the couple wasn't sold on the name Eos, they quickly found something that they were more partial to. After going back and forth, they settled on Aurora. "But then we learned in Roman mythology that Eos was Aurora, which is the goddess of the dawn. And we thought it would be nice that she would be our dawning of a new day in our life, and then we were like, 'Well, that's, you know, laden and cumbersome and really, like, a lot for a name.' So we went back to our other names. [But] Aurora kept on cropping up in both Patrick and my lives. It just wouldn't go away," Bellisario shared about how she and Adams finally came to a decision.
Bellisario's husband, Patrick Adams, doesn't love the Disney reference
Of course, the name is not without its flaws. Bellisario confessed that her daughter sharing the name of Disney's Sleeping Beauty isn't an ideal situation for her husband, Adams. "But now it's really funny, because I didn't tell him that Aurora… he didn't know that Aurora was a Disney princess's name. I didn't even think of it, honestly. 'Cause I was thinking about it in terms of the historical context. So many people now are like, 'Oh, like a Disney princess?' And I feel like Patrick's like, 'Ugh,'" she confessed. Despite that little gripe, the two seem pleased with their chosen name. Perhaps the two A's (Aurora and Archie) can have a playdate one day.