'True Detective' Season 2 Continues to Bulk Up Female Cast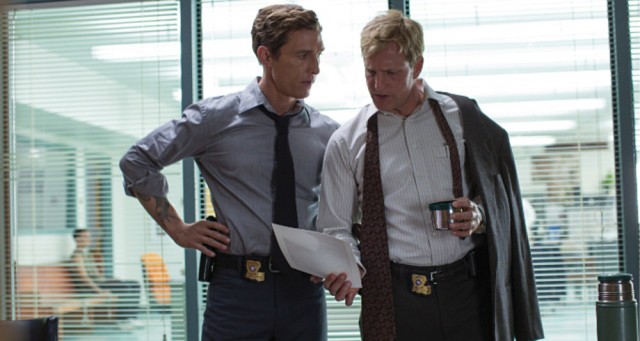 True Detective is continuing to round out the cast for its highly anticipated, upcoming second season. Having already confirmed several of the new lead actors, the anthology drama has now added four more names to its roster, including three new female stars in supporting roles.
Despite public speculation, viewers were kept in the dark about any specific casting for months. Still series creator Nic Pizzolatto made at least one thing clear from early on — that the second season of the HBO miniseries would include more female characters than the first, with one in a principal part. Earlier this fall, it was finally confirmed that Colin Farrell and Vince Vaughn — both of whom had been previously name-dropped in connection to the project — will take on two of the four main roles. Taylor Kitsch, whose participation in the upcoming season has also long since been rumored, was cast as the third male lead. Though the aforementioned female lead has yet to be officially confirmed, Rachel McAdams is the top contender for the part and is reportedly very close to finalizing a deal to join the show.
With McAdams's participation almost a done deal, Pizzolatto has stuck to his word and continued to bulk the show's female cast, with the addition of three new actresses in supporting roles. According to Deadline, The Hunger Games' Leven Rambin, Suits' Abigail Spencer, and Black Box's Kelly Reilly are currently all in various stages of negotiation with HBO to become part of the upcoming season. Per Deadline, Reilly is finalizing a deal for a regular role, while Spencer and Rambin are close to deals for recurring roles.
In addition to the three new female characters, Pizzolato also cast another male. Joining the actresses as part of the just-added slew of cast members? Michael Irby — who is known for his work on The Unit, Fox's Almost Human, and will soon take part on next year's CSI: Cyber — is reportedly set to take on another recurring role in the anthology's next season.
As previously revealed, Season 2 of True Detective will revolve around three police officers played by Farrell, Kitsch, and (probably) McAdams, who are investigating a murder and the web of conspiracy that follows it. Meanwhile, Vaughn is set to play a career criminal and the business partner of the man who has been murdered. So how will the new cast members fit into the storyline? Though the exact nature of their roles has yet to be confirmed, Deadline reports that Irby is poised to play McAdams's partner, now named Elvis. Meanwhile, Rambin will likely portray Sophia, a beauty with a history of drug problems, and Spencer is in line to play Alicia, the survivor of a sexual attack. Reilly's role, though reportedly the largest of the newly cast actors, remains the most vague, described only as "the self-possessed Morgan."
While the premiere is still a ways away, the show's second season is clearly starting to gain speed, and viewers can likely expect to hear more details regarding casting in the coming weeks. Outside of the cast, the show is also switching up its directorial format. Instead of having only one director navigate every episode, the second season is to be helmed by a team of filmmakers, all of whom will take charge of only one or two episodes. So far, only one name has been dropped in this regard: Fast and Furious director Justin Lin, who is in talks to helm at least the first two episodes of the critically acclaimed series.
True Detective season 2 is expected to air in summer 2015.
More from Entertainment Cheat Sheet:
Want more great content like this? Sign up here to receive the best of Cheat Sheet delivered daily. No spam; just tailored content straight to your inbox.