True or False? Fact Checking President Trump's 'Fake News Awards'
Donald Trump has spent the better part of the last two years railing against "fake news," or reporting that he believes to be inaccurate or biased. This is often pointed at CNN, Trump's least favorite news network, but it certainly isn't exclusive to just them. On Jan. 17, President Trump made good on his promise to bring us the 2017 Fake News Awards.
We decided to dig in on his top "fake news" moments from 2017 and determine whether the president, himself, was guilty of any fake news. Read on for every statement of "fake news" that Trump made, in addition to whether his claim was true, false, or somewhere in between.
True or false: Paul Krugman said on election night that the economy wouldn't recover.
1. True: But he also quickly recanted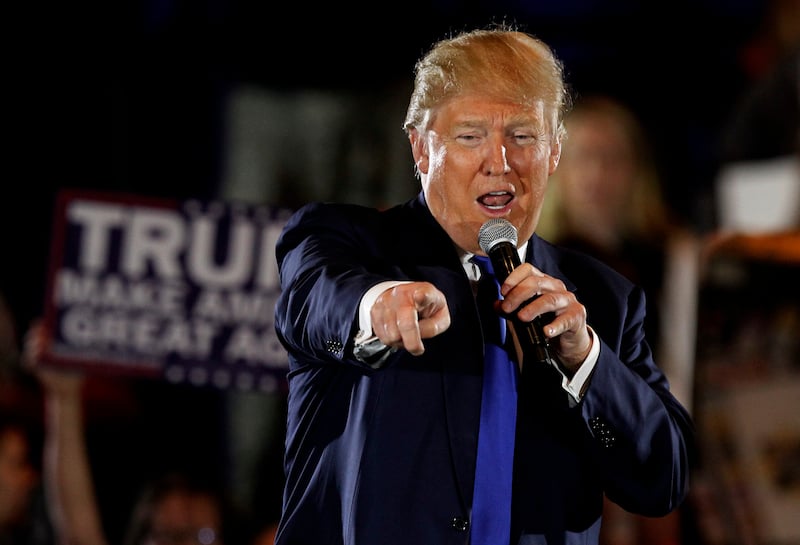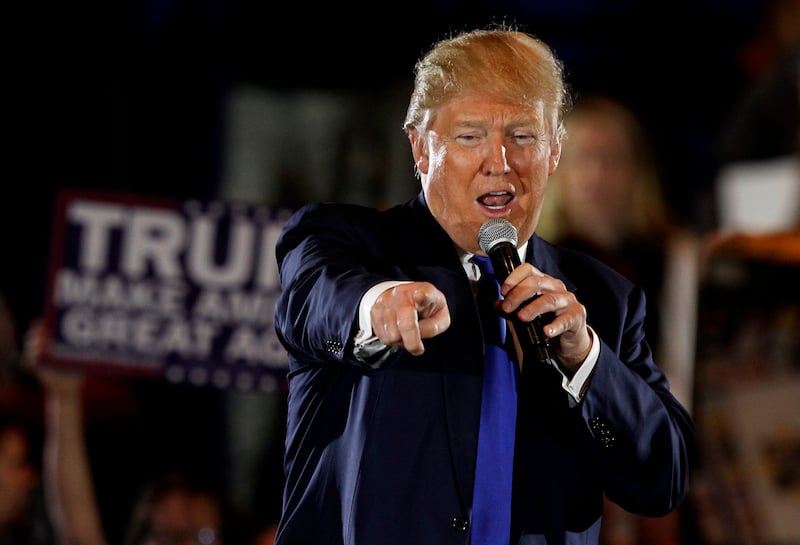 The New York Times' Paul Krugman claimed on the day of President Trump's historic, landslide victory that the economy would never recover.
Krugman, a New York Times writer on economics and various other financial topics, had this to say in the early morning hours of Nov. 9, 2016:
If the question is when markets will recover, a first-pass answer is never. Under any circumstances, putting an irresponsible, ignorant man who takes his advice from all the wrong people in charge of the nation with the world's most important economy would be very bad news. What makes it especially bad right now, however, is the fundamentally fragile state much of the world is still in, eight years after the great financial crisis.
However, that is not all. Krugman followed up his commentary two days later after some thinking on the topic and decided that maybe his wording was a bit too harsh.
There's a temptation to predict immediate economic or foreign-policy collapse; I gave in to that temptation Tuesday night, but quickly realized that I was making the same mistake as the opponents of Brexit (which I got right). So I am retracting that call, right now. It's at least possible that bigger budget deficits will, if anything, strengthen the economy briefly.
Next: The real fake news
2. But here's the fakest thing about this news …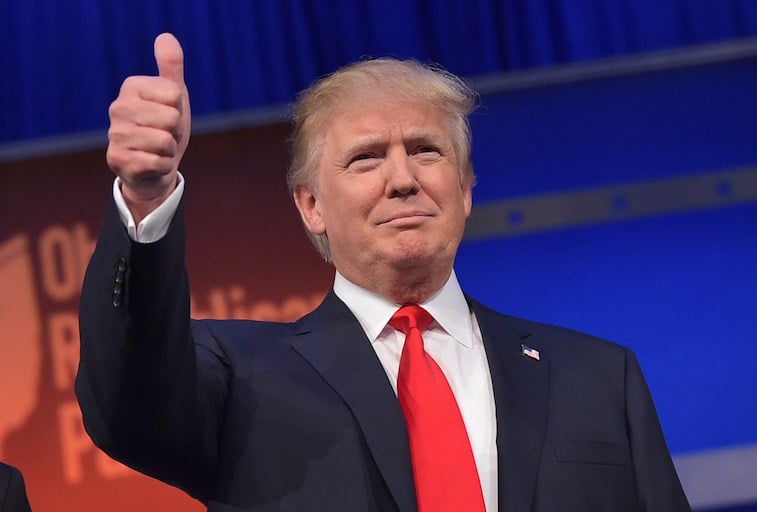 The New York Times' Paul Krugman claimed on the day of President Trump's historic, landslide victory that the economy would never recover.
Trump calling out Krugman for comments that he quickly retracted is odd, for sure. It's not technically a false statement because the author did write the words, but it's more misleading than it is true. If we're determining the true "fake news" in this story, it's that both articles by Krugman were published in 2016 and yet Trump included it in his "2017 Fake News Awards."
True or false: ABC's Brian Ross sends market into a downward spiral with false report.
3. Mostly true: Ross made the report but markets recovered quickly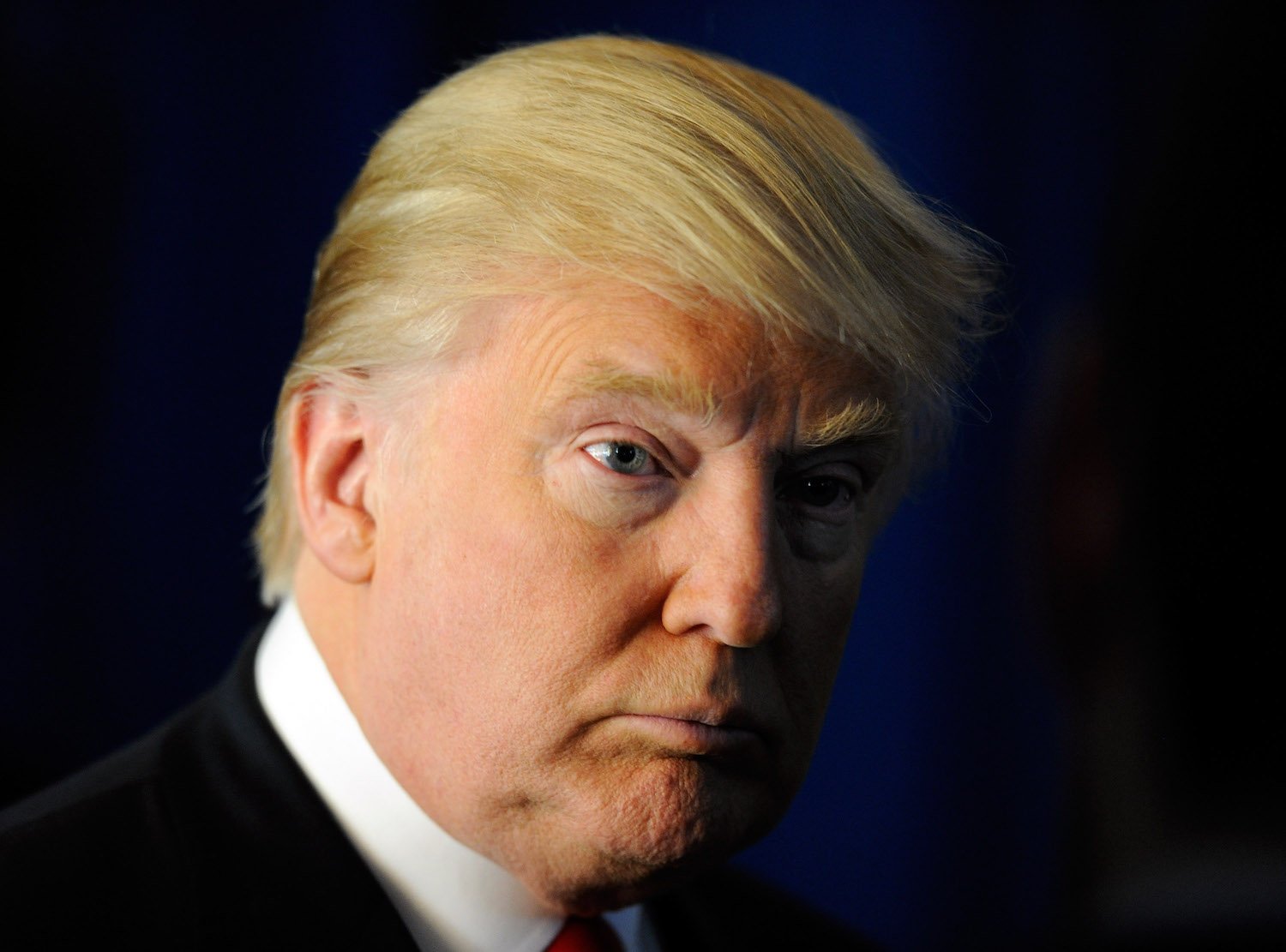 ABC News' Brian Ross CHOKES and sends markets in a downward spiral with false report.
Ross incorrectly stated that candidate-Trump had instructed Michael Flynn to make contact with the Russians before the election. However, the truth of the matter was that president-elect Trump had instructed Flynn to contact the Russians. That's a big distinction to make, and Ross read a clarification of his comments on ABC later that day. ABC apologized for the error, and Ross was suspended for four weeks without pay because of the incident.
It's also true that the DOW took a major hit that day, but it also recovered relatively quickly. Eric Trump's assertion that the error cost people millions of dollars is untrue unless they chose that moment to sell their assets. This was a momentary blip, not a long period of recession or a downward spiral. Our verdict on President Trump's claim is that it's partially true.
True or false: CNN falsely claimed that Trump had access to hacked documents.
4. Mostly false: It's clear that Trump did have access, but …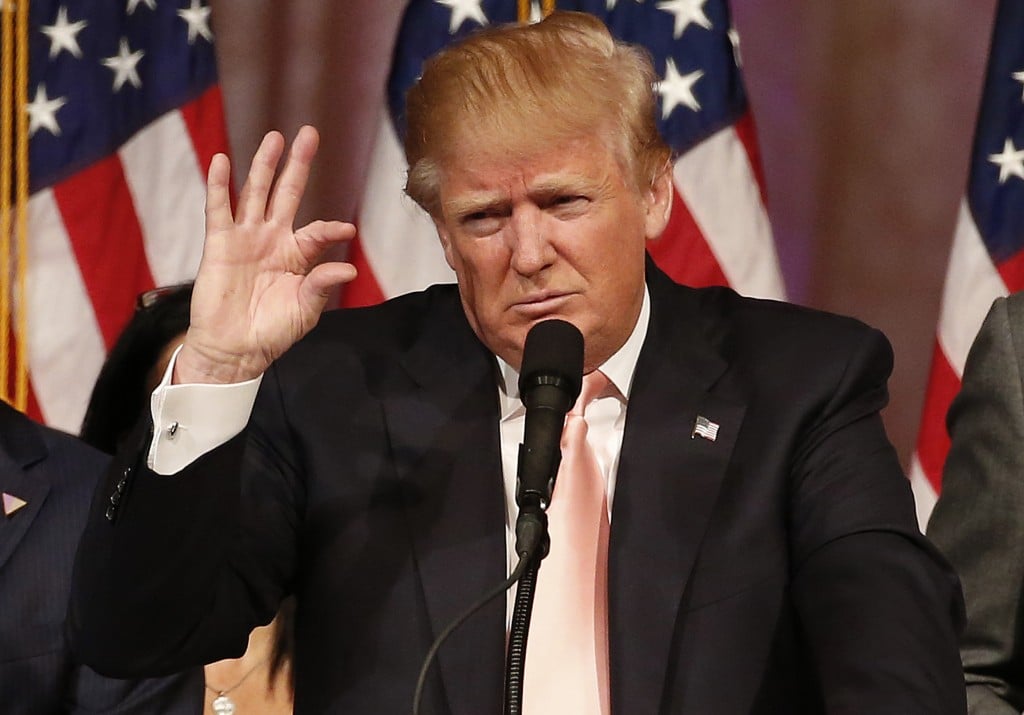 CNN FALSELY reported that candidate Donald Trump and his son Donald J. Trump, Jr. had access to hacked documents from WikiLeaks.
It's true that there was an email to the Trump Jr. regarding the documents. However, CNN originally reported that the email came on Sept. 4, 2016. They later amended the report once they learned that the email was sent on Sept. 14, which alters the timeline in a meaningful way given that the documents were made public on Sept. 13. CNN corrected their report on the air that day, as well as posting the following on their website:
Correction: This story has been corrected to say the date of the email was September 14, 2016, not September 4, 2016. The story also changed the headline and removed a tweet from Donald Trump Jr., who posted a message about WikiLeaks on September 4, 2016.
Next: Why the distinction matters.
5. Check the date again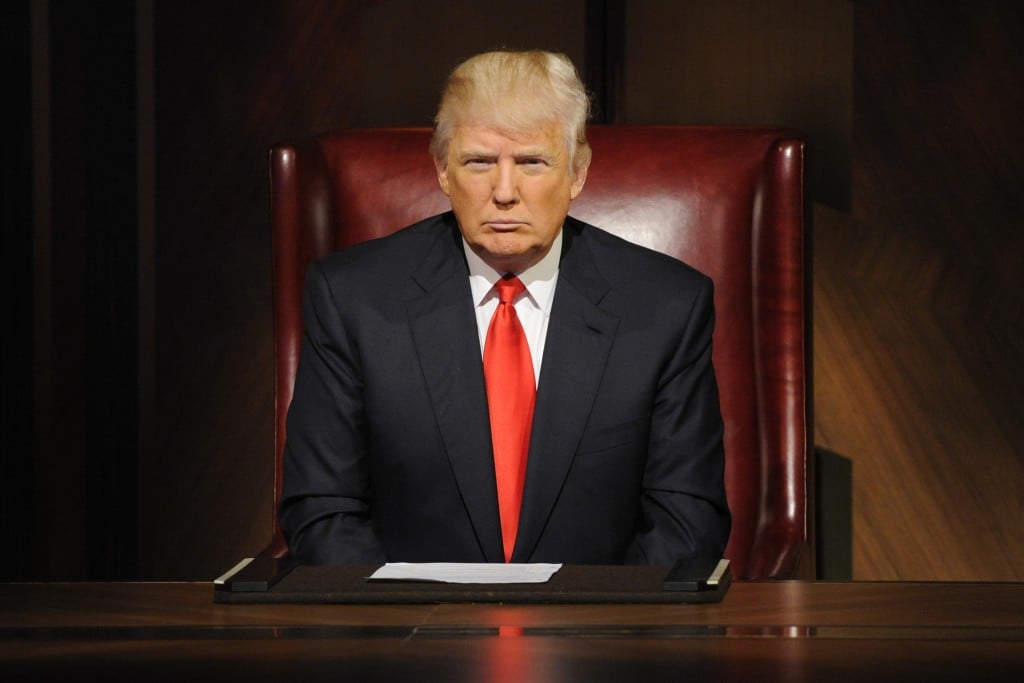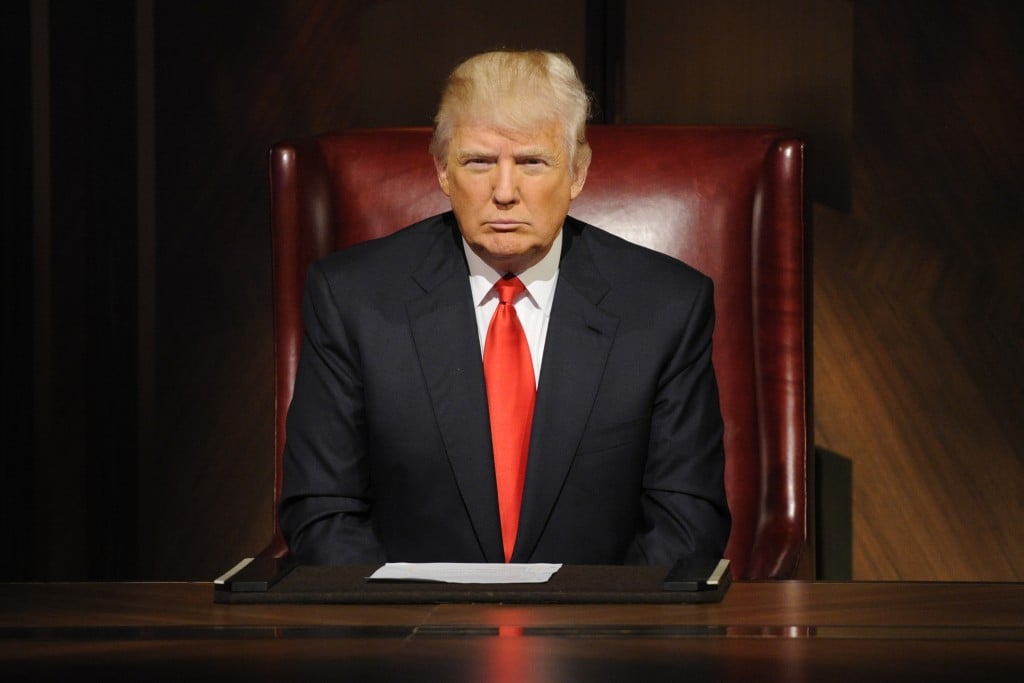 CNN FALSELY reported that candidate Donald Trump and his son Donald J. Trump, Jr. had access to hacked documents from WikiLeaks.
The Trump campaign did have access to WikiLeaks' hacked documents, but it wasn't until after they were made public. The email was likely just to call the Trump campaign's attention to the information. The ruling on Trump's claim — as it is written — is that it's mostly false. They did have access to those documents, but CNN also incorrectly reported the date which they obtained access.
If Trump's claim had been that CNN falsely reported that the Trump campaign had obtained access to hacked documents before they were made public, our ruling would be a full "true."
True or false: TIME falsely reported that Trump removed the bust of MLK Jr. from the Oval Office. 
6. Misleading: Trump didn't remove the bust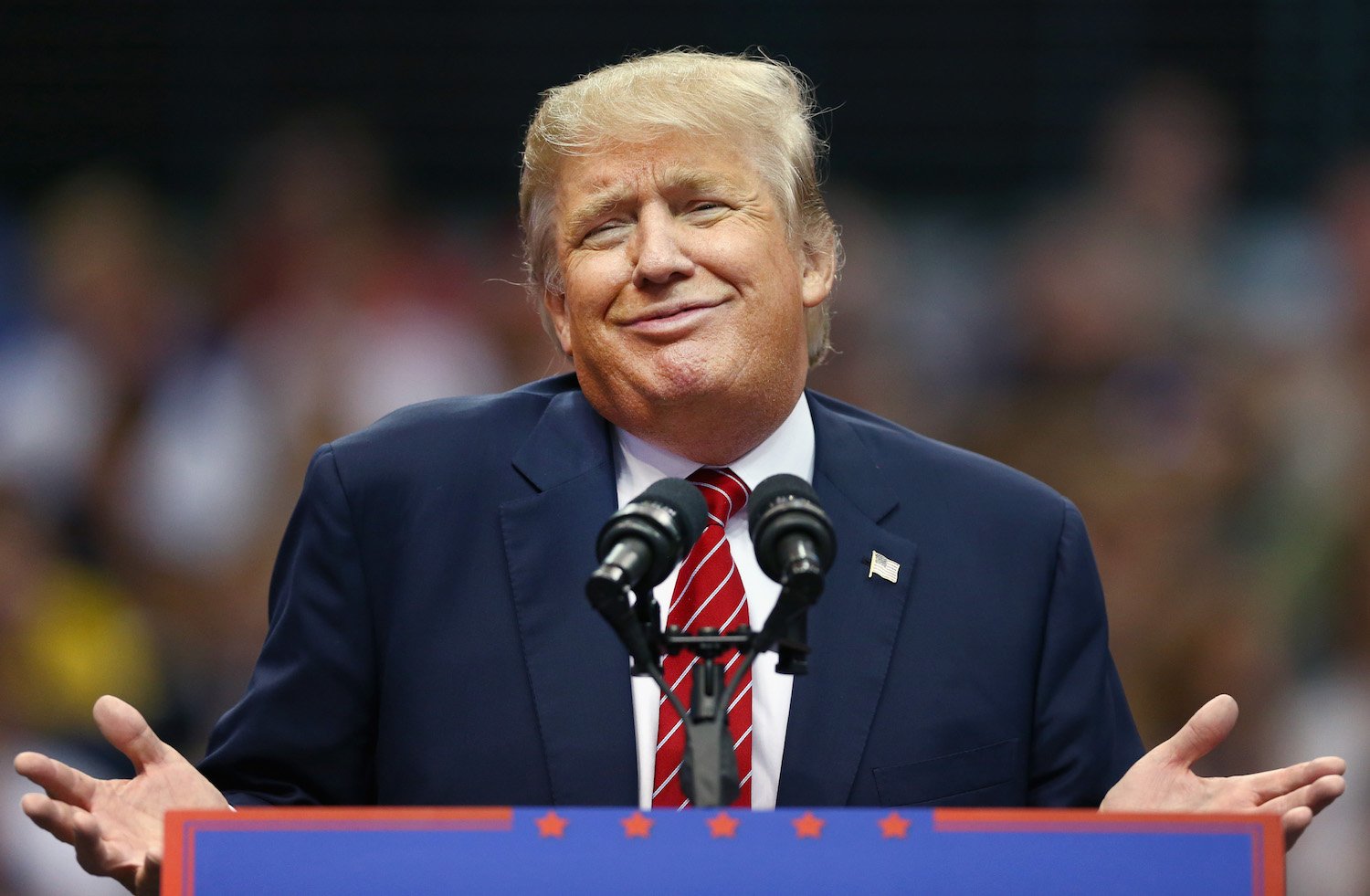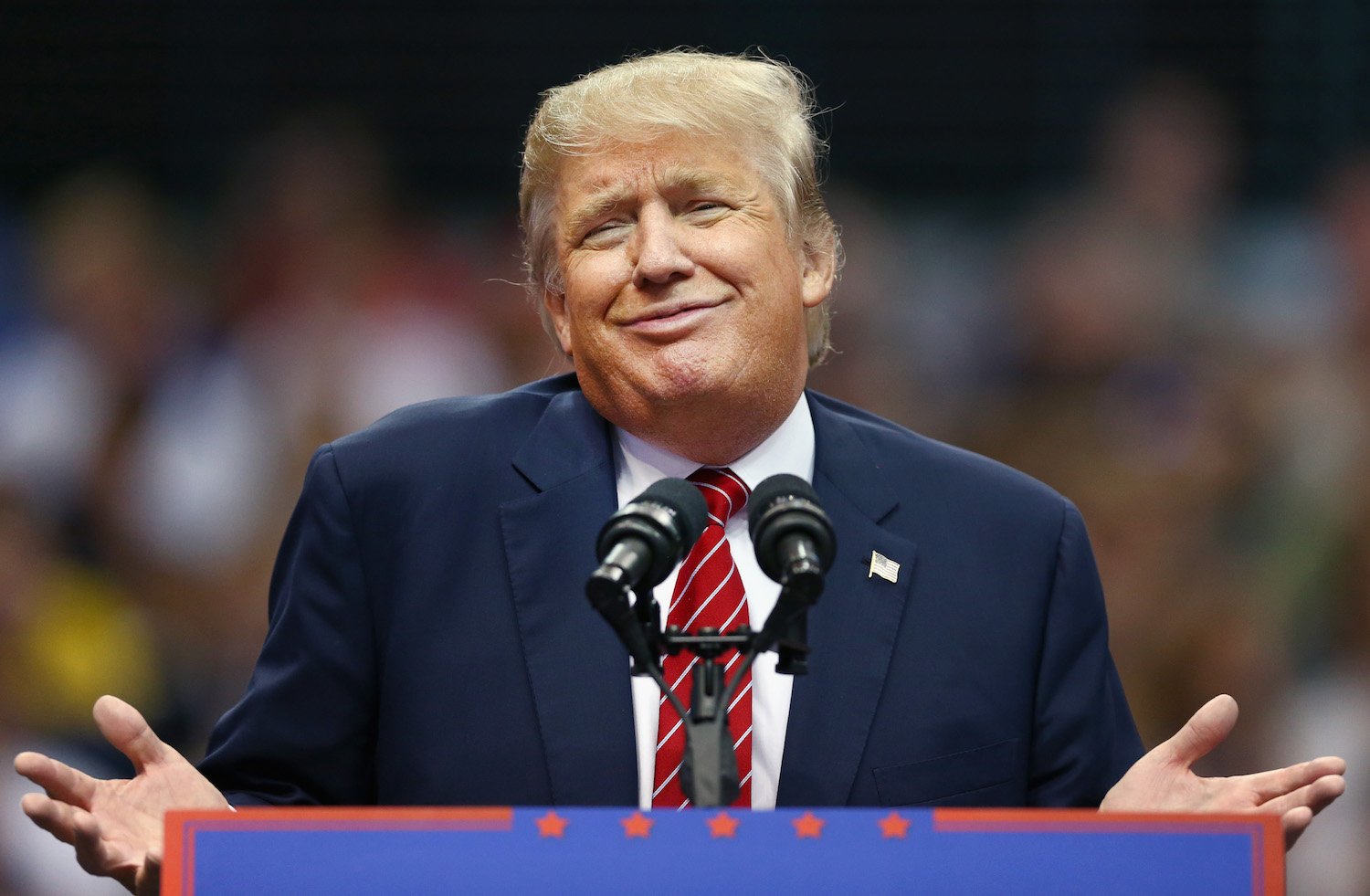 TIME FALSELY reported that President Trump removed a bust of Martin Luther King, Jr. from the Oval Office.
White House reporter Zeke Miller tweeted on Inauguration Day that he believed that the bust of Martin Luther King, Jr. had been removed from the Oval Office. Apparently, a door had been obscuring his view. Moments after sending the tweet, Miller deleted it and followed it up with a retraction and explained his mistake.
The claim that President Trump removed the bust from the Oval Office is definitely false. It has been seen in its place on a short table in multiple photos since. However, claiming that TIME falsely reported this not exactly the truth. The claim never went into print, only in a tweet from a reporter that was quickly deleted and publicly corrected. The ruling here is "misleading."
True or false: The Washington Post falsely reported that Trump's rally in Pensacola was empty.
7. Mostly false: WaPo never made such a report
The Washington Post FALSELY reported the President's massive sold-out rally in Pensacola, Florida, was empty. Dishonest reporter showed picture of empty arena HOURS before crowd started pouring in.
We come across a similar situation with the President's "fake news" claim of the Washington Post falsely reporting on the size of his rally in Pensacola, Florida. Dave Weigel, who writes for the Post, tweeted out a photo of Trump's rally that had been circulating on Twitter. The intention was clearly to take a jab at Trump, as the stands were mostly empty at that time.
Weigel later learned that the photo had been taken several hours before the event, and he promptly deleted the tweet. He explained that it was intended as a joke sent from his personal Twitter account, not as a story for the Washington Post — which never reported that the rally was empty. Again, we would be able to give Trump a "true" rating if he had chosen his words more carefully. But his claim of "fake news" is aimed at WaPo reporting a lie, which didn't happen. An antagonizing tweet sent from a writer on a personal Twitter account doesn't qualify as a WaPo report, so we have to go with "mostly false."
True or false: CNN falsely edited a video of Trump to make it appear he was defiantly feeding fish.
8. Mostly true: The video was edited but the rest is subjective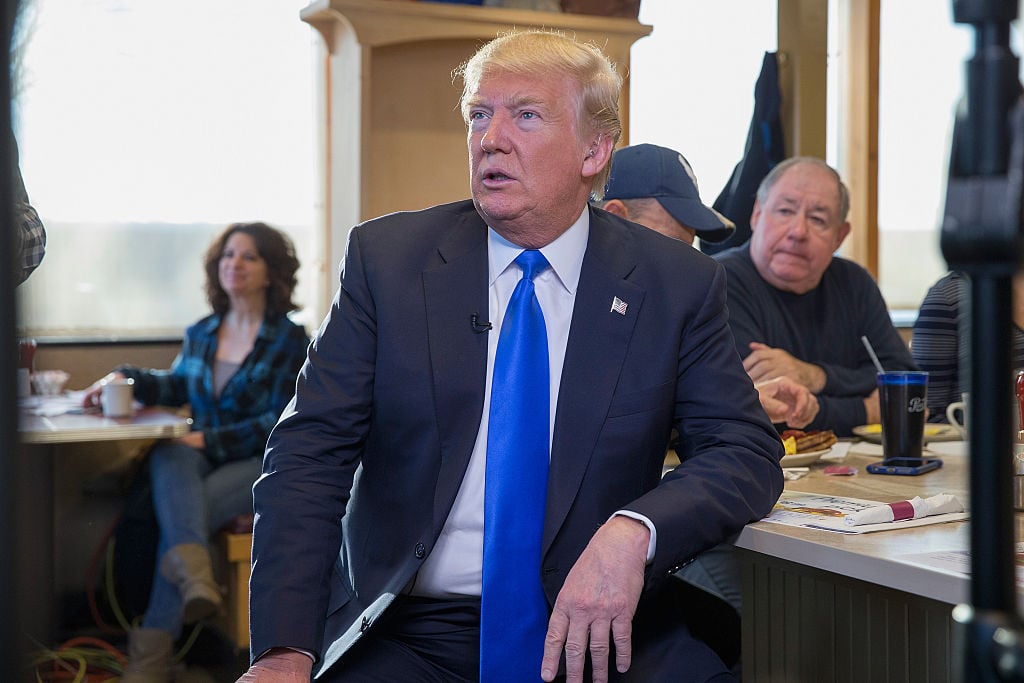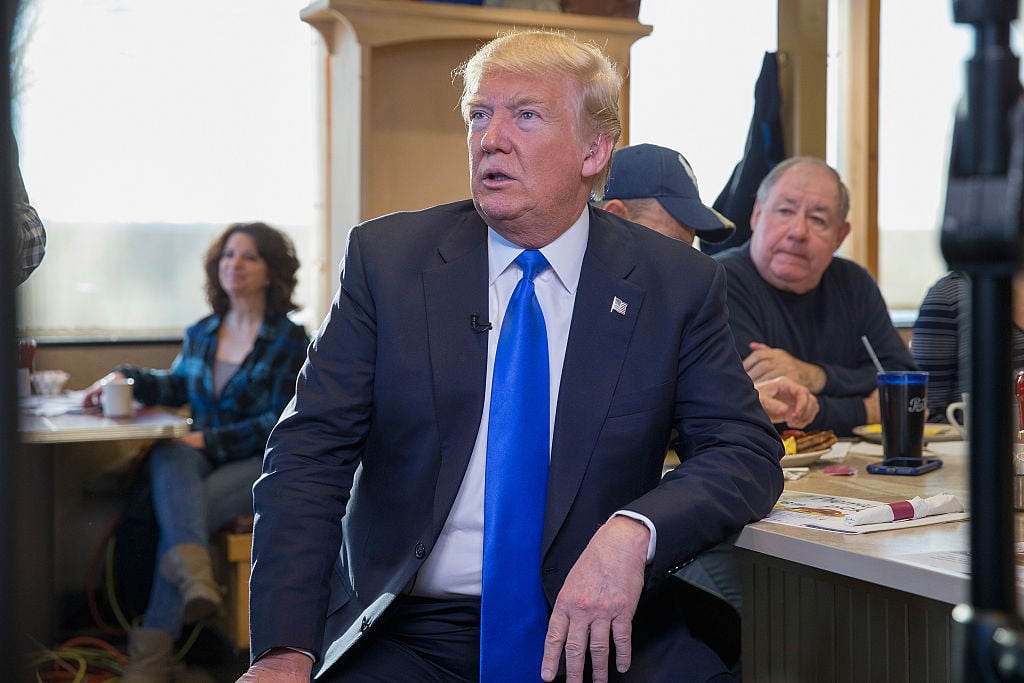 CNN FALSELY edited a video to make it appear President Trump defiantly overfed fish during a visit with the Japanese prime minister. Japanese prime minister actually led the way with the feeding.
Trump is correct. A video later surfaced that showed the Japanese prime minister dumping the food into the koi pond prior to Trump doing so. As a result, the majority of media organizations that had used the previous video issued a clarification on the story. We can't possibly know what the intent was on how the original video was edited, but we do know how it was received by the public. The president's assertion that CNN did this specifically to undermine him is a subjective opinion, even if that was the result. Trump earns a "mostly true" on this one.
True or false: CNN falsely reported Anthony Scaramucci meeting with the Russians.
9. True: But lacking major context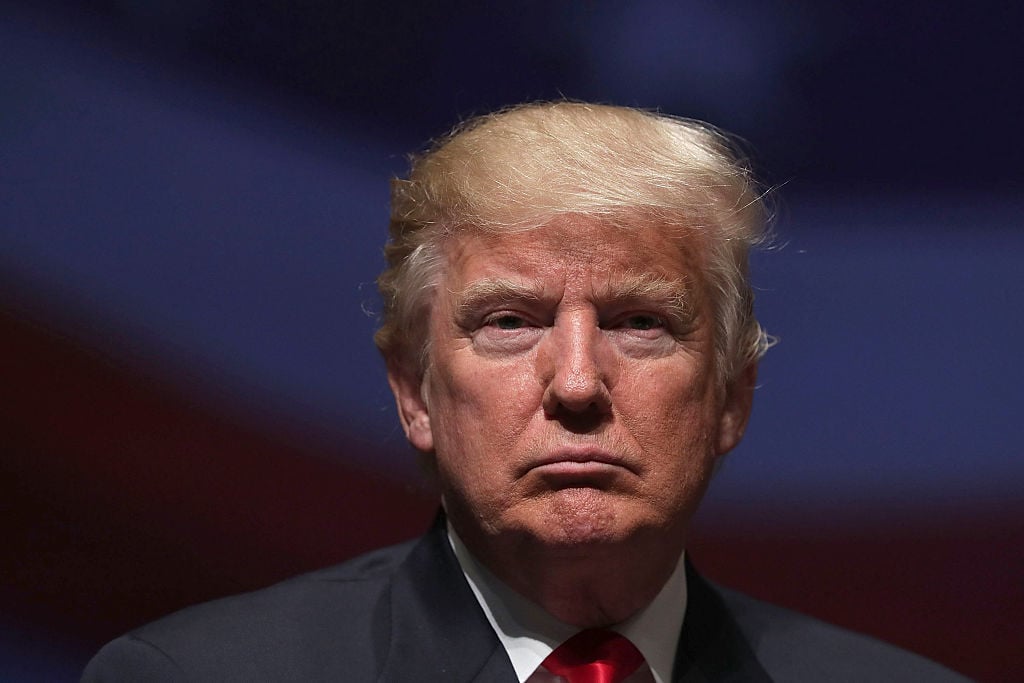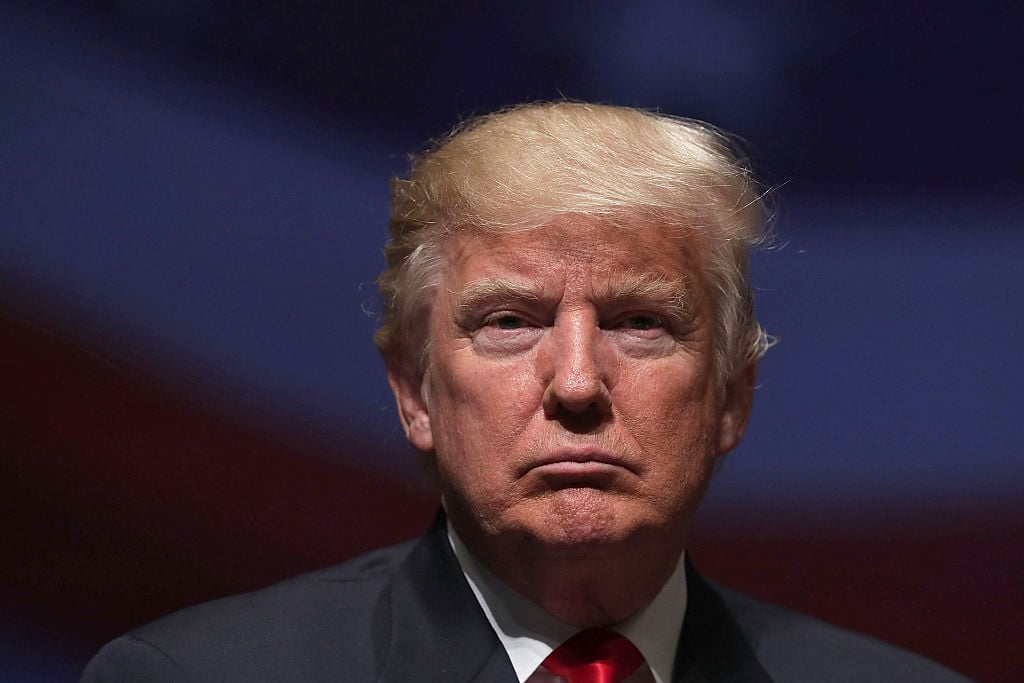 CNN FALSELY reported about Anthony Scaramucci's meeting with a Russian, but retracted it due to a "significant breakdown in process."
Trump's claim that CNN falsely reported about Anthony Scaramucci's meeting with the Russians is true. However, again he is leaving out some key information. Not only did CNN later retract their story and apologize for the error due to lack of sufficient evidence, they also fired three journalists involved with the initial reporting.
Because of how the story was handled by CNN, this claim of "fake news" is true, but lacking context.
True or false: Newsweek falsely reported that the Polish first lady didn't shake President Trump's hand.
10. False: They reported an unedited video with commentary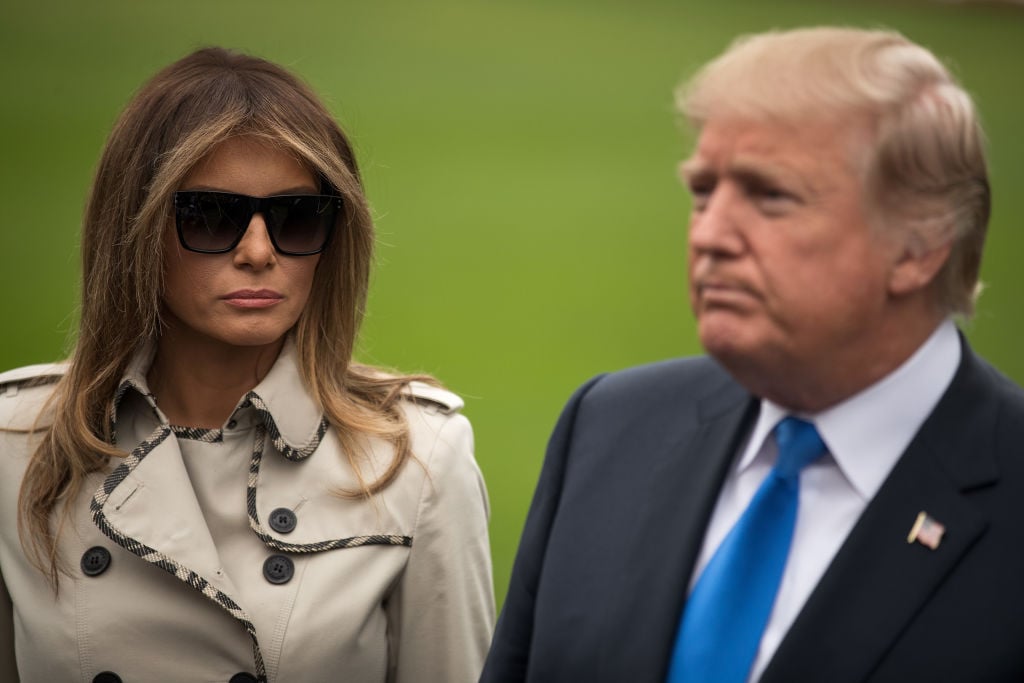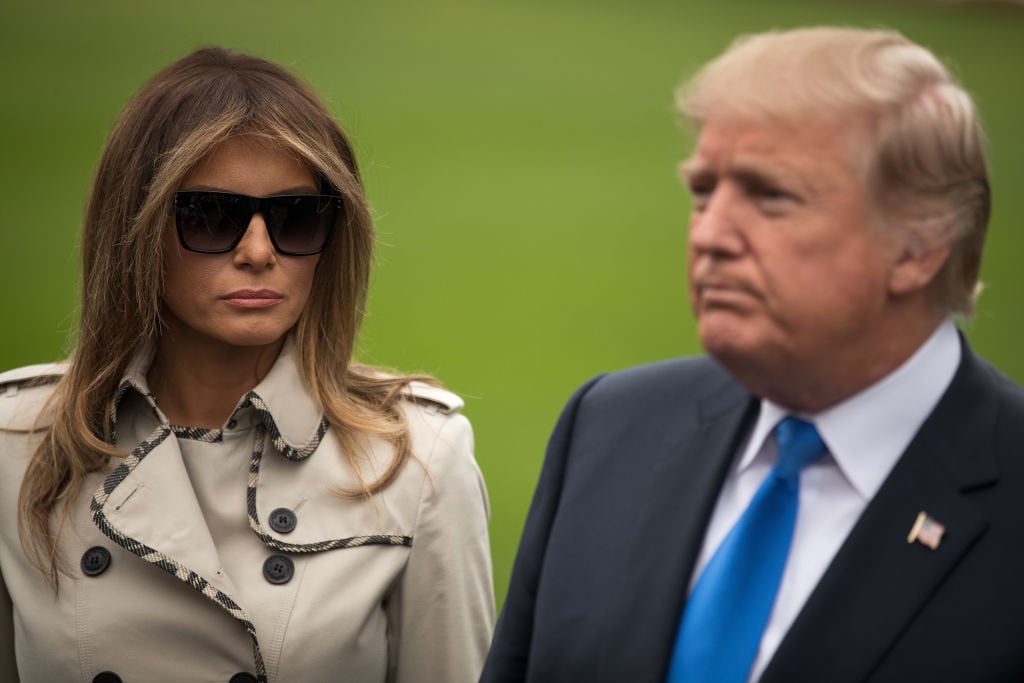 Newsweek FALSELY reported that Polish First Lady Agata Kornhauser-Duda did not shake President Trump's hand.
Trump is misrepresenting Newsweek's report. The original headline, "WATCH DONALD TRUMP HANDSHAKE REJECTED BY POLISH FIRST LADY IN HILARIOUSLY AWKWARD EXCHANGE," is true as stated. And the article contains a short video in which Kornhauser-Duda spurns President Trump's handshake attempt to instead greet Melania.
Newsweek added clarification three hours later that the Polish first lady did, in fact, shake Trump's hand after the fact. But his assertion that this was "fake news" is false. Was Newsweek unfairly dumping on the president for an awkward moment in the public eye? That point is debatable. Newsweek also offered the following in their updated story:
"The mildly awkward and humorously relatable exchange was just that, and no apparent swipe at the U.S. president."
True or false: CNN falsely reported that James Comey would testify and dispute Trump's claim that he was told he's not under investigation by the FBI.
11. True: CNN did air that report
CNN FALSELY reported that former FBI Director James Comey would dispute President Trump's claim that he was told he is not under investigation.
Trump is correct here. CNN did falsely report shortly before former FBI Director James Comey was to testify before Congress that Comey would dispute Trump's claim that he was told he is not under investigation.
CNN updated the article following Comey's testimony that featured the following clarification:
This article was published before Comey released his prepared opening statement. The article and headline have been corrected to reflect that Comey does not directly dispute that Trump was told multiple times he was not under investigation in his prepared testimony released after this story was published.
True or false: The NYT falsely claimed that the Trump administration hid a climate change report.
12. The jury is still out on this one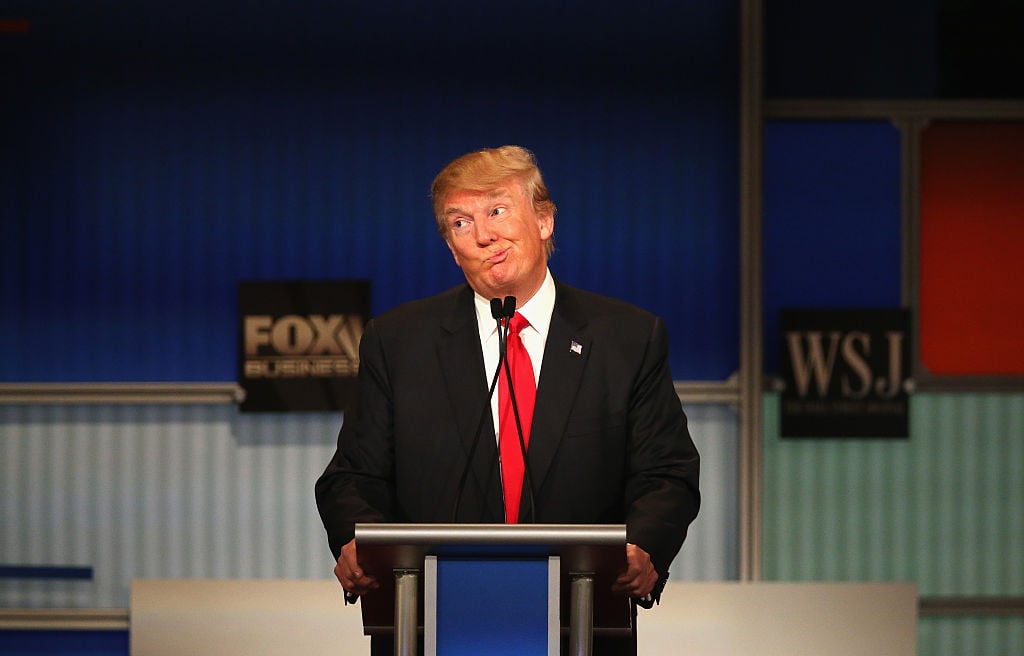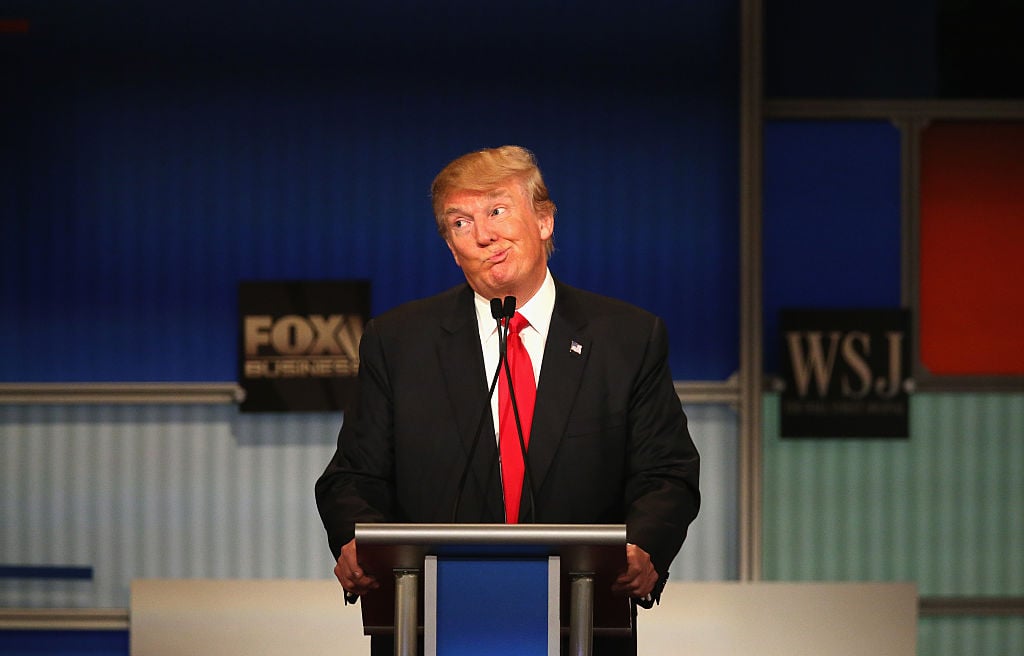 The New York Times FALSELY claimed on the front page that the Trump administration had hidden a climate report.
The New York Times ran an article by Lisa Friedman claiming that they were publicly revealing a report on climate change for the very first time. However, two days later they printed a correction that the report had been uploaded to the internet archive the previous January. NYT was not the first to reveal this report to the public.
Given Trump's official stance on climate change, The New York Times wasn't exactly wrong in asserting that the president had intended to keep quiet a report in which 13 federal agencies concluded that Americans were already feeling the effects of climate change. Did Friedman prove that Trump was trying to hide this information from the public? No. But the appearance of the report on the internet archive doesn't absolve Trump and prove that he wasn't trying to hide it. We'll give Trump a rating of "the jury is out" on this claim.
True or false: "THERE IS NO COLLUSION!"
13. Neither true or false: The investigation is ongoing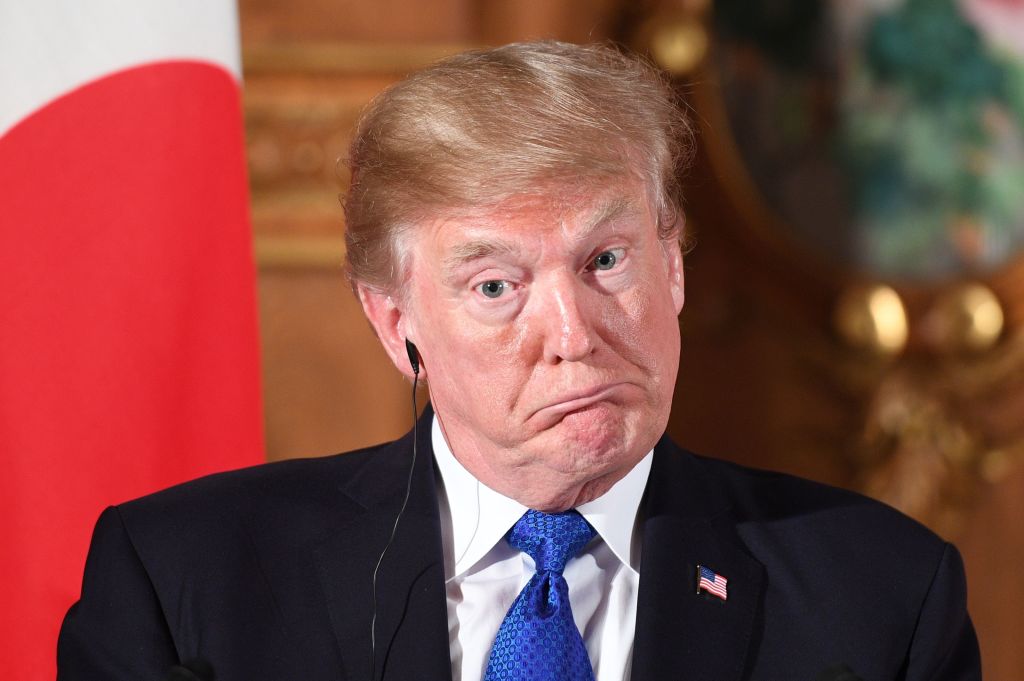 And last, but not least: 'RUSSIA COLLUSION!' Russian collusion is perhaps the greatest hoax perpetrated on the American people. THERE IS NO COLLUSION!
Trump's claim that the thing with Russia is all just a made-up story won Politfact's 2017 Lie of the Year Award. Here is their take on why:
Trump continually asserts that Russia's meddling in the 2016 election is fake news, a hoax or a made-up story, even though there is widespread, bipartisan evidence to the contrary. When the nation's commander-in-chief refuses to acknowledge a threat to U.S. democracy, it makes it all the more difficult to address the problem. For this reason, we name Trump's claim that the Russia interference is a hoax as our Lie of the Year for 2017.
Trump refuses to separate the notion that Russia meddled in the election from the one that involves collusion with Russia. Those could be two very separate things. We do know that Russia interfered, but we don't yet know what — if any — involvement Trump had in it. For that reason, we'll brand this claim as "still being investigated."
Check out The Cheat Sheet on Facebook!