True Thompson Got an Extravagant Gift on Her First Birthday That Khloe Kardashian Couldn't Resist Sharing
True Thompson, the daughter of Khloe Kardashian and Cleveland Cavaliers basketball player, Tristan Thompson, is officially a year old. Keep reading to learn how Kardashian celebrated her daughter's first birthday and see what extravagant gift True received from one of Kardashian's friends.

Kardashian celebrated with balloons

In true Kardashian-Jenner style, Kardashian didn't hold back on the birthday celebration for True.
The mother took to Instagram to share pictures of True sitting on a bed surrounded by pink balloons in shapes of butterflies, lips, and a massive balloon in the shape of the number one.
She captioned the post, "Happy birthday my sweet True!! You are my ultimate True love! I am honored and so thankful to be your mommy! Today and until the end of time, I love you!! We have forever 💕," She also commented on the picture with heart emojis and kissy smiley faces.

True's extravagant gift

On her Instagram Story, Kardashian shared birthday gifts her daughter received, ranging from desserts featuring pictures of True and her mom to pink floral arrangements.
But one birthday gift stood out to us. Kardashian posted a video to her Instagram Story of True wearing a diamond bracelet. She added, "Wow, Auntie @styledbyhrush really spoiled this munchkin."
The "auntie" Kardashian tagged was the make-up and beauty influencer, Hrush Achemyan. Achemyan has created make-up looks for Kardashian and her sisters.

'Little lady with the diamonds on'

Achemyan also shared a video of True wearing her new diamond bracelet on her Instagram Story. She added a sweet birthday message to True saying, "Happy birthday [sic]True. Please don't grow up! Stay a baby letol [sic] angel sugar plum forever."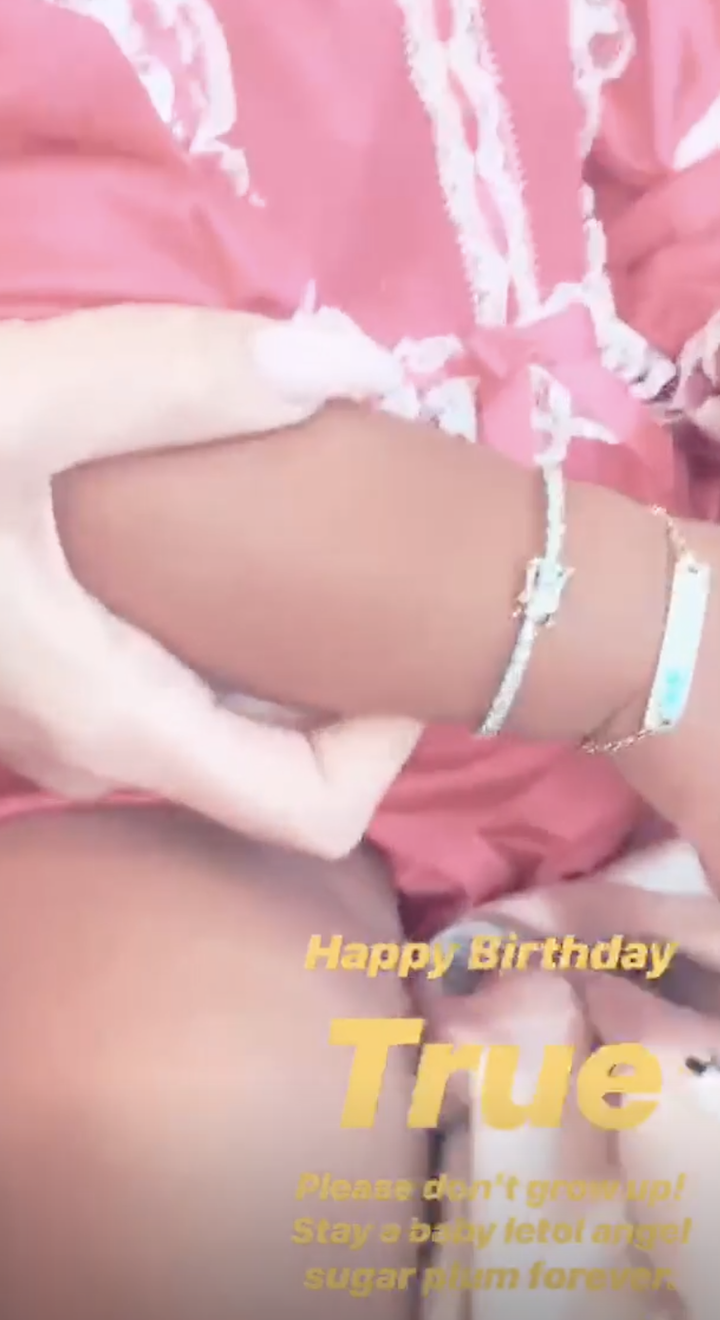 In the next video on her Instagram Story, Achemyan shared a longer birthday message.
"But I know it's inevitable, for such a letol apooshie [sic] you sure do hold a strong impact on anyone that's ever played with you [sic] squeezed your baby cheeks, and carried you. Your [sic] a tiny little powerhouse of positivity and love. You are blessed by the hand of god little lady with the diamonds on. Stay bright my love the needs your light. I love you so much [sic] aunti apooshie [sic]."

Thompson and Kardashian's relationship

True's parents have been through a lot since her birth last April. Kardashian and Thompson stayed together amid cheating allegations last year but broke up after Thompson allegedly cheated on Kardashian with Jordyn Woods, her sister Kylie Jenner's best friend, in Feb. 2019 around Valentine's Day.

Kardashian and Thompson seem to have put their relationship aside to focus solely on their daughter.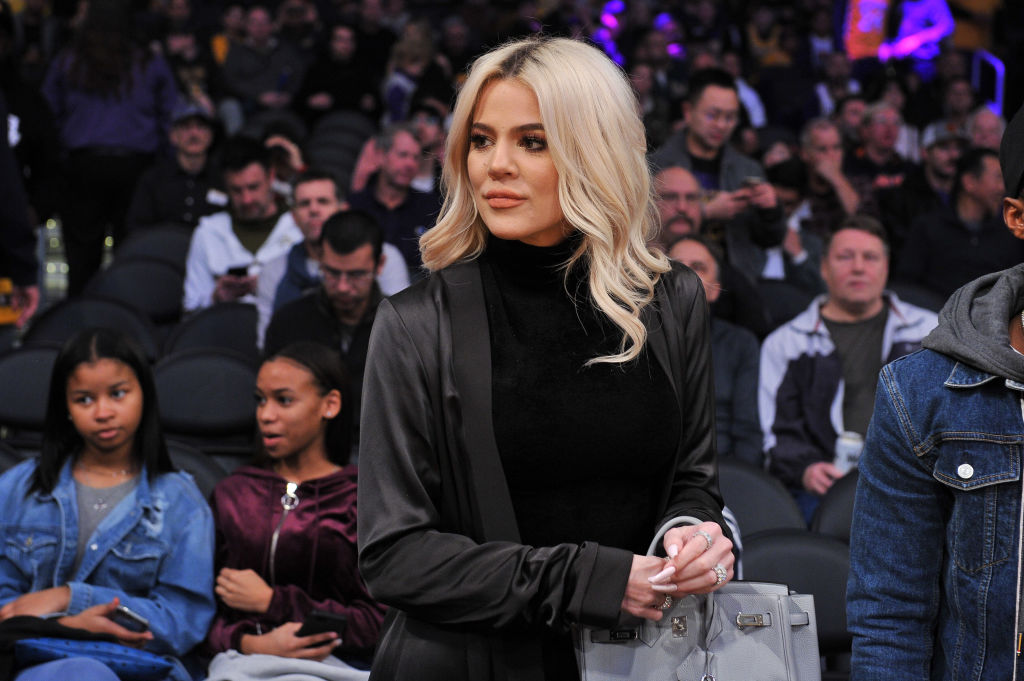 "Khloe has no desire to shut Tristan out of True's life," a source told People. He is her father and Khloe is much bigger than that. They communicate about True of course, but they aren't getting back together."

The source told the publication how the state of Kardashian and Thompson's relationship has made True's birthday celebration difficult.

"So for True's birthday, "Khloé is figuring out how to get Tristan involved. She can't see how he can be around her family at a party, though. Everyone is just too upset with him," the source said