Inside Some of Donald Trump's Most Expensive Lawsuits
Over the decades, Donald Trump has used the legal system to get what he wants. According to USA Today, Trump has been involved in at least "3,500 legal actions in federal and state courts during the past three decades. They range from skirmishes with casino patrons to million-dollar real estate suits to personal defamation lawsuits." And these don't even count the suits levied against Trump since his presidency.
There's simply too much to review, so we chose some of his biggest, most expensive lawsuits, including Trump's huge legal battle involving his educational program (page 9).
1. She lost Miss USA and lost to Trump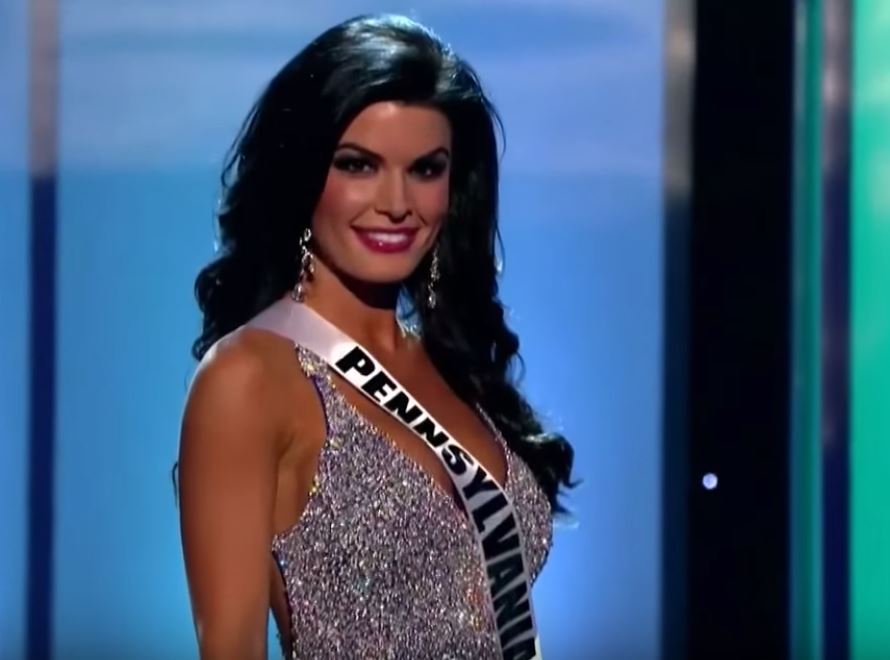 What happened: Trump sued a former contestant.
How much: $10 million
In 2012, Miss USA contestant Sheena Monnin resigned from her role as Miss Pennsylvania and took to Facebook, claiming the pageant was rigged. Trump responded on Good Morning America. "[Monnin] suffers from a thing called loser's remorse," he said. "If you looked at her compared to people who were in the top 15, you would understand why she was not in the top 15."
A couple days later Trump sued her. Strapped by student loans and living expenses, Monnin spent the rest of her 20s trying to pay for the legal fees necessary to defend herself. The court eventually ruled that she pay $5 million for defamation, which she could not afford.
In 2013, Monnin filed a malpractice suit against her former lawyer. Although the details of the settlement are protected, she will not have to pay Trump any money.
Next: Who knew the American flag could cause so much trouble?
2. Mar-a-Lago got flagged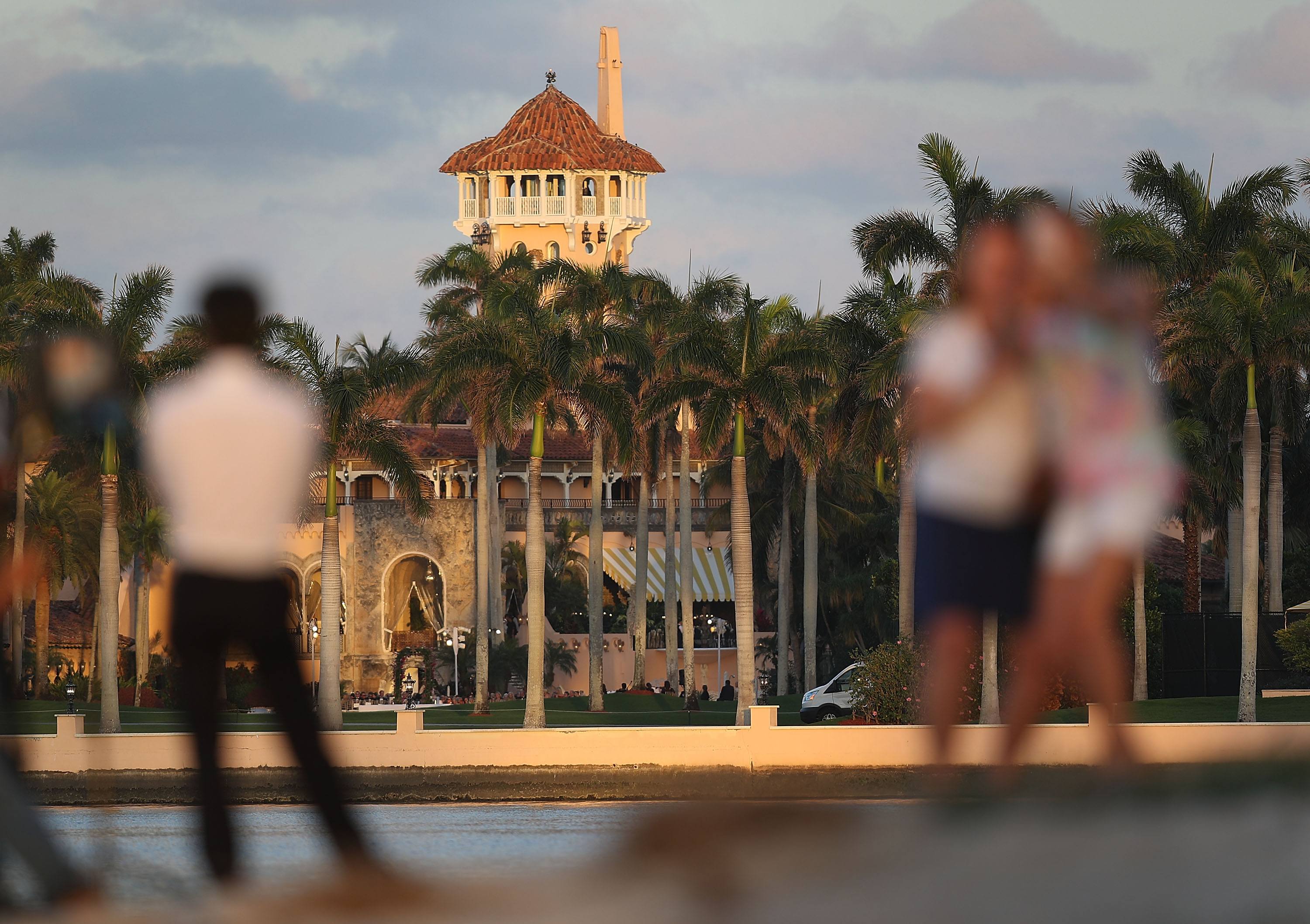 What happened: Trump made a lawsuit against Palm Beach, citing free speech.
How much: $25 million
A relatively small fine over a flag isn't a huge deal. But Trump's response to fines from the city of Palm Beach — levied to his Mar-a-Lago Resort — showcased his trademark tendency: to counterpunch with everything he has. In 2006, Palm Beach fined Trump for an oversized American flag, and he swung back with a $25 million lawsuit for infringing on his right to free speech. The two parties eventually settled.
Next: A $139 million fraud
3. Tower ties between Trump and Russia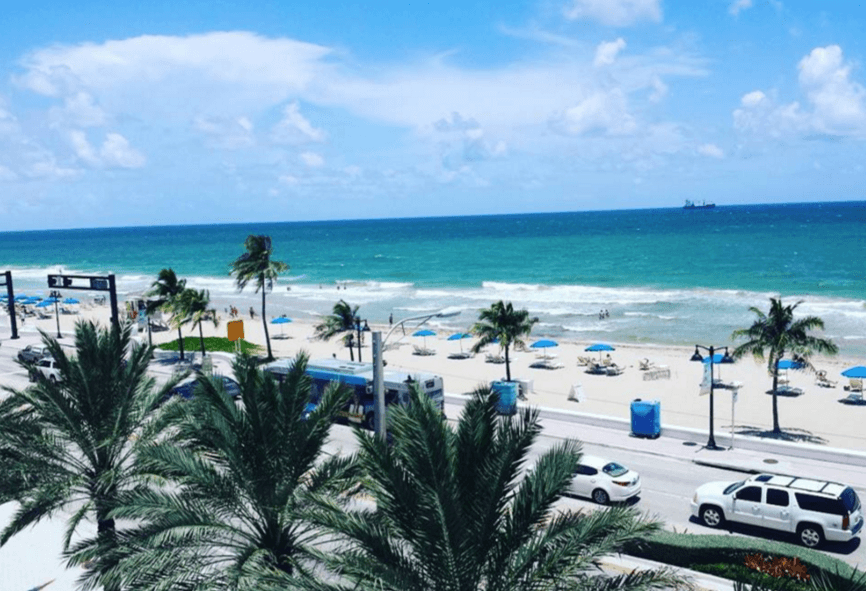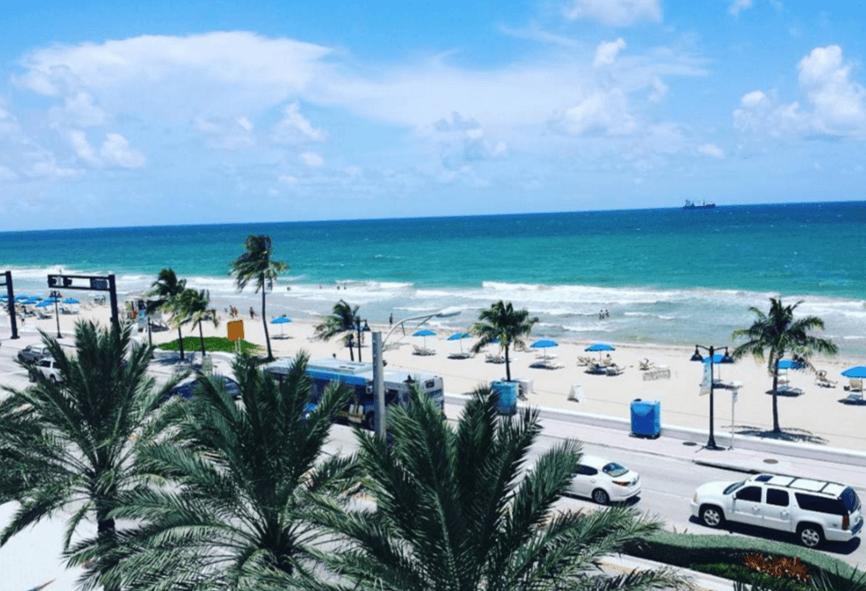 What happened: Trump defaulted on a loan and made Russian connections.
How much: $139 million
In 2007, a Trump International Hotel & Tower was supposed to be built in Fort Lauderdale, Florida, but it never happened. Well, the tower was built but not as planned. Trump, who partnered with development company Bayrock Group, defaulted on his $139 million loan needed to build it.
Investors sued for fraud, and Trump eventually disentangled himself from the project. In partially built condition, the hotel was eventually sold and opened as Conrad Fort Lauderdale Beach.
The real story involves Trump's apparent Russian connections. Some Bayrock execs had worked for the Soviet government, and their office (in Trump Tower) served as a meeting place between Trump and Russian contacts. All of this is still being worked out. But considering concerns about Russia these days, this case shows how the story dates back.
Next: Trump responds to a lawsuit with a $3 billion countersuit.
4. Trump banked on a loan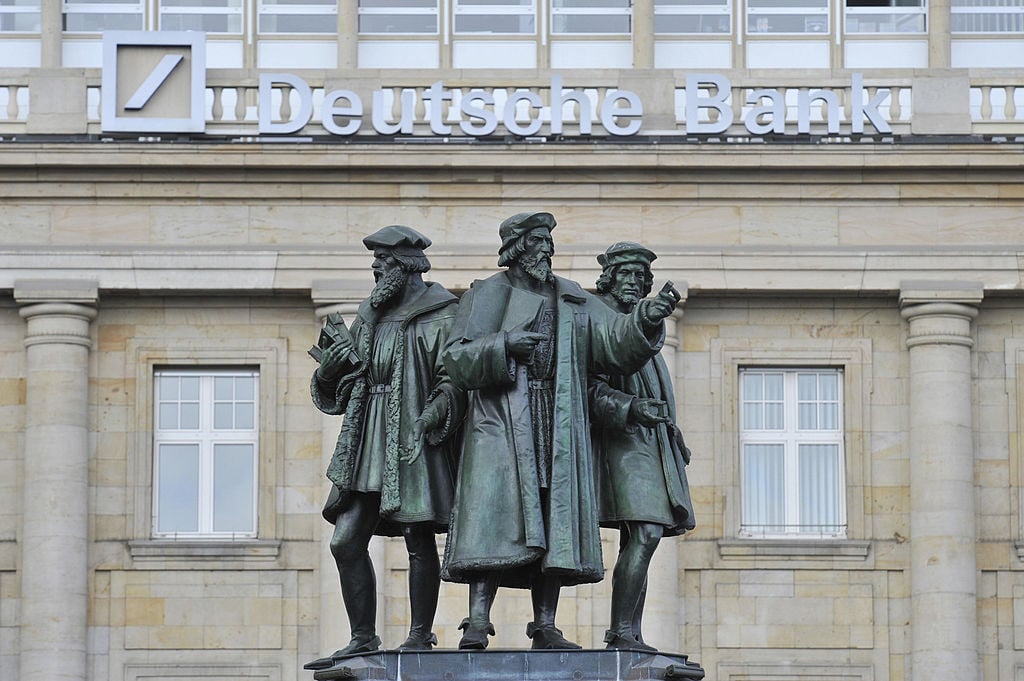 What happened: Trump failed to pay a loan and was sued by Deutsche Bank.
How much: $40 million
Few people in real estate escaped the 2008 housing market collapse unscathed. During that time, Deutsche Bank sued Trump for $40 million regarding a $640 million loan he took out to build the Trump International Hotel and Tower in Chicago. But, as we know, Trump likes to counterpunch. So he did — in the form of a $3 billion countersuit claiming his reputation was damaged.
The two parties eventually settled, with the loan being extended. Count this as another notch in the "great dealmaker's" belt.
Next: The residents of Indiana gambled on Trump and lost.
5. This floating casino became a sinking ship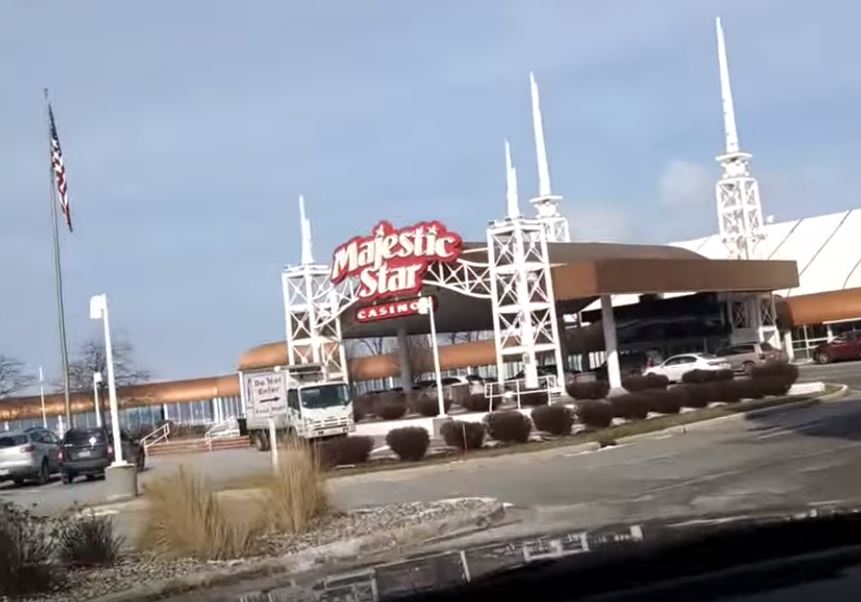 What happened: Trump did not hire residents and minorities as promised.
How much: $10 million in damages
Trump's first gambling project outside of Atlantic City — a 290-foot riverboat casino based out of Gary, Indiana — was supposed to honor his promise to create 1,675 jobs, with 67% of jobs going to Gary residents. The poverty-stricken city would also receive 1% of gross gaming revenues as well as taxes from the 1996 project.
According to the New York Daily News, Trump honored neither his agreement with city officials nor his commitment to hire minorities and women. Non-minorities received the better gambling jobs, while minorities filled janitorial and valet roles.
When the class-action lawsuit was filed, initial figures showed Gary residents filling 451 of the 1,058 casino jobs. Trump's legal representation got the lawsuit dismissed, stating the "minority hiring goals were not legally binding," according to Business Insider.
Next: A $5 billion defamation lawsuit
6. A book bruises Trump's ego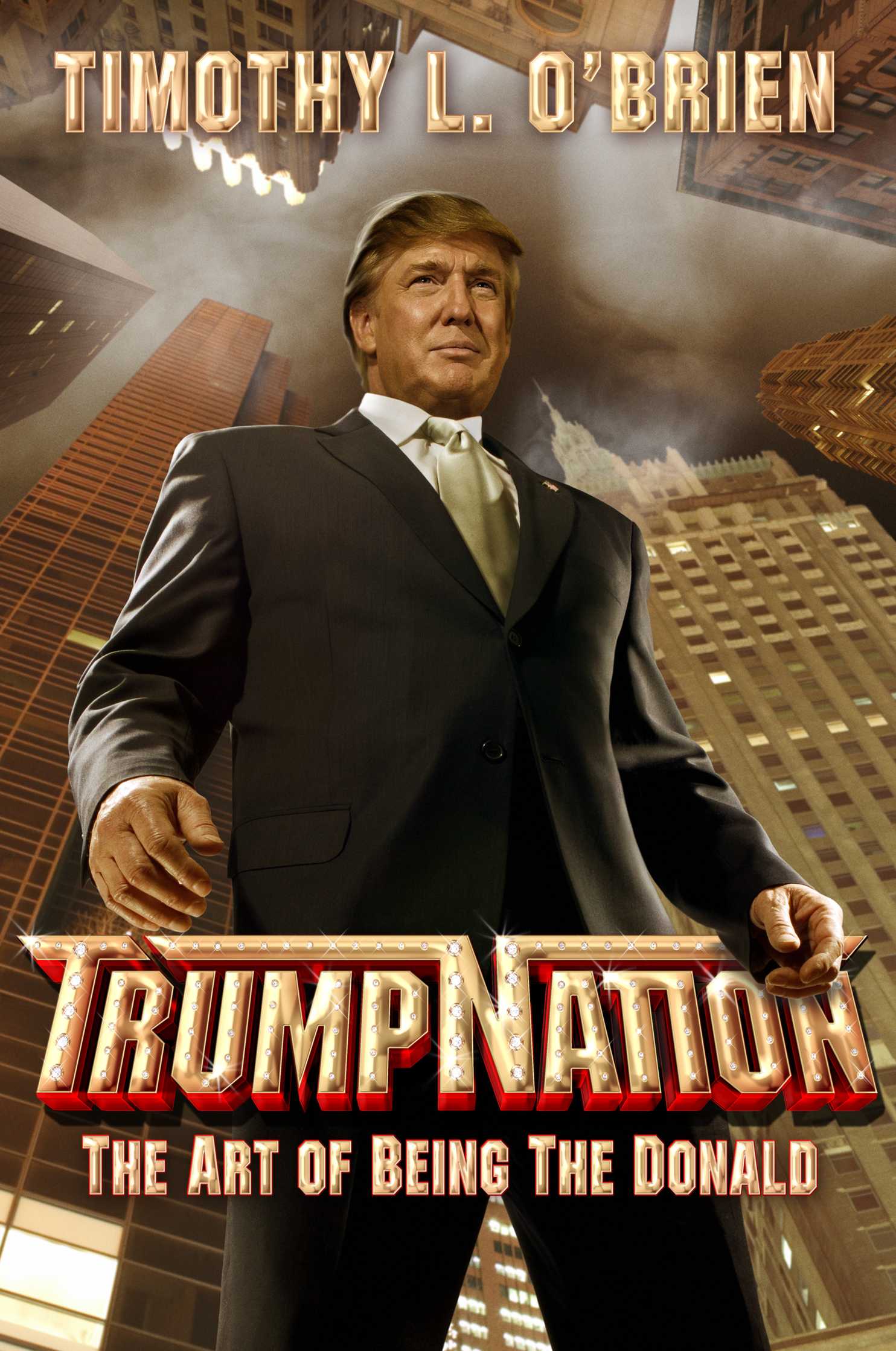 What happened: A book claimed he wasn't worth billions.
How much: $5 billion
A shot at Trump's reputation sparked a lawsuit against Timothy O'Brien, author of TrumpNation: The Art of Being the Donald. In the 2015 book, O'Brien says Trump's net worth is between $150 million and $250 million, despite Trump telling the author he was worth billions. Trump filed a $5 billion lawsuit against O'Brien, claiming damage to his reputation. A judge tossed it, saying the author was not trying to defame him.
Trump took this as proof he is a billionaire. "It's indisputable," Trump said, per a report from ABC News. "If it wasn't, I wouldn't have brought the lawsuit." This wasn't the last time Trump claimed "total and complete vindication" after an otherwise damaging event.
Next: Casino businesses are clearly complicated for Trump.
7. A casino owner gambled against Trump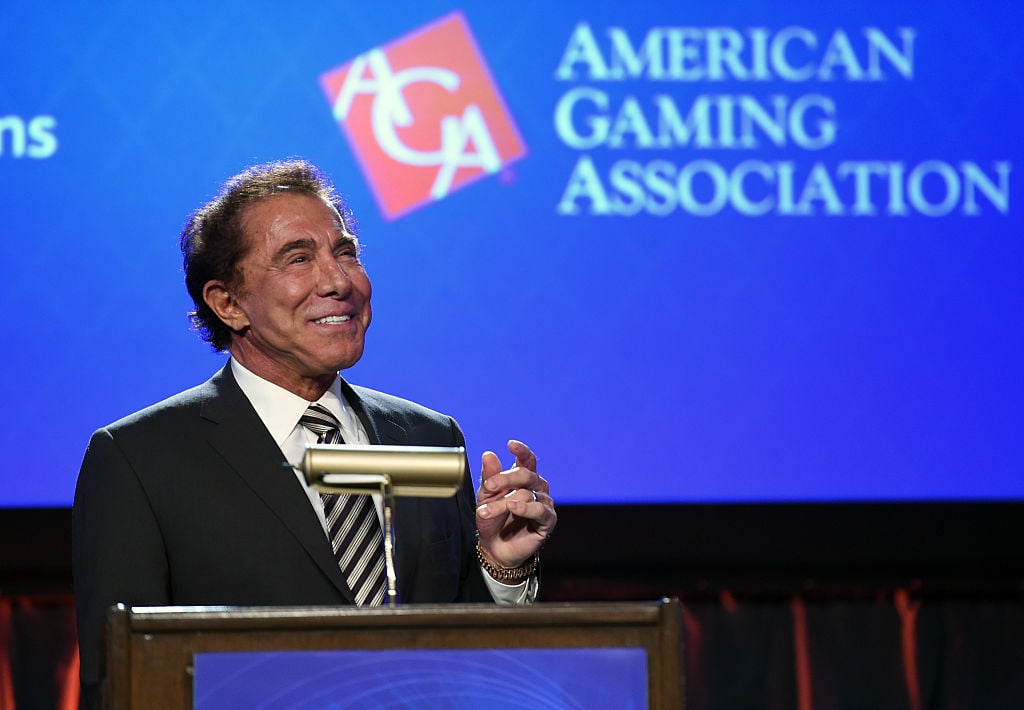 What happened: Trump was accused of spying and conspiracy.
How much: It's complicated.
A rampant issue in Trump's White House? Palace intrigue. From tapes to wiretaps, there's no shortage of drama coming out of the West Wing these days. We glimpsed this intrigue in the late '90s when Trump endured a long legal battle — involving suits, countersuits, and allegations of spying and conspiracy — with Steve Wynn, a rival casino owner in Atlantic City.
But Trump and Wynn magically settled on the exact same day and time they were supposed to air it all out in court. It's a fishy tale with many twists and turns. Interestingly enough, Wynn eventually took over the Republican Party's fundraising in February 2017.
Next: Divorces are expensive. Really expensive.
8. Marriage cost him a lot of money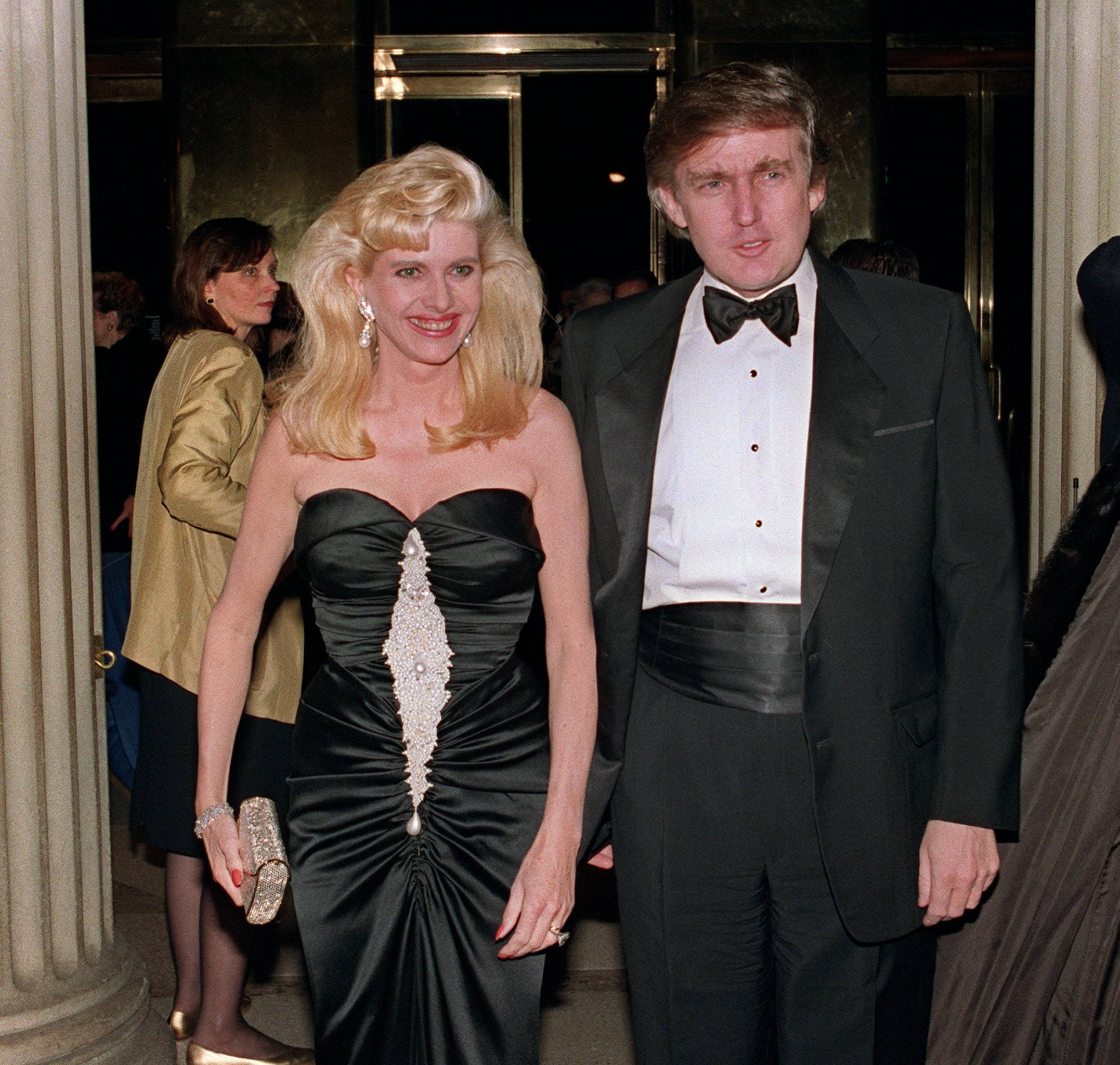 What happened: Trump's expensive divorce revealed his financial troubles.
How much: $25 million
Trump's been married three times. His first marriage to Ivana Trump ended in one of the world's most expensive divorces (around $25 million). Why is this interesting? Consider this New York Times article from 1991:
Mrs. Trump and her lawyers said she was entitled to half of Mr. Trump's assets, which they then valued at around $5 billion. But the erstwhile billionaire apparently never had that much to begin with and certainly does not have it now.

Mr. Trump's financial problems brought him near bankruptcy last year and forced him to ask his banks to rescue him by lending him more money to pay off bills.
Next: Real estate gets too real for the president.
9. Trump gets an education in business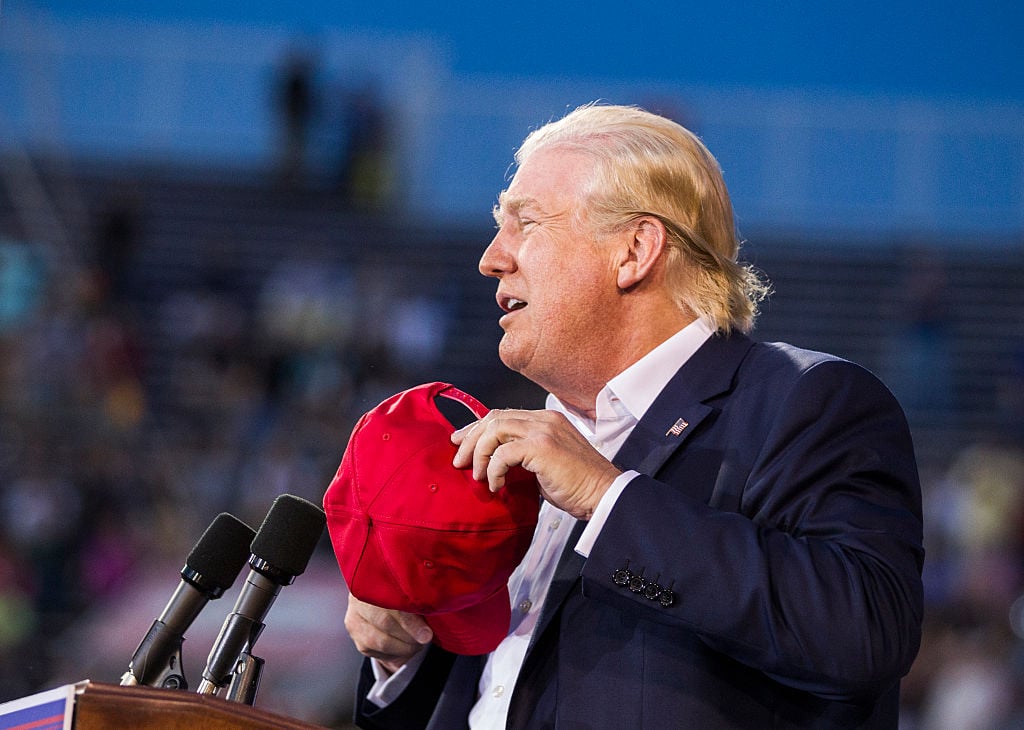 What happened: An attempted higher education scheme leads to inquiries into illegal business practices.
How much: $25 million
Trump University (actually a seminar) charged roughly $1,500 to $35,000 to students who wanted to learn Trump's real estate secrets. In 2017, students alleged the seminar used high-pressure, deceptive sales tactics to push them into real estate and business programs.
The settlement involving Trump University cost Trump $25 million, but perhaps the most damage was to his reputation. Billing himself as a successful businessman during his campaign for president, the Trump University fiasco reeked of snake oil.
Next: Trump sues Trump?
10. Trump sues his own name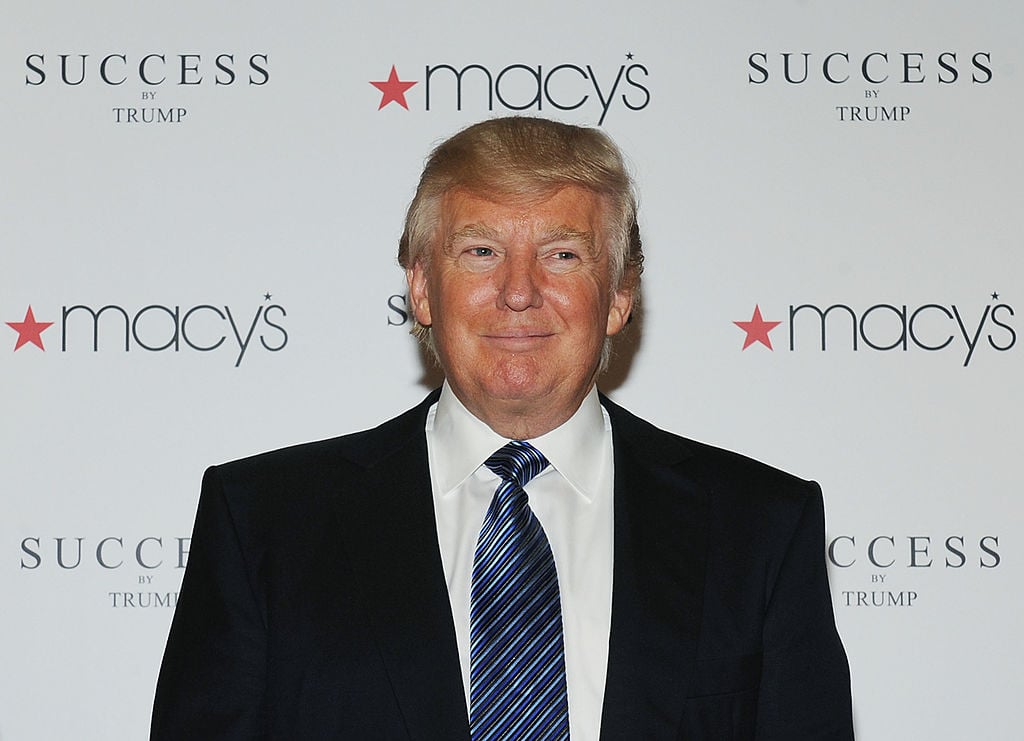 What happened: Trump believed other Trumps were capitalizing on his name.
How much: undisclosed
In 1984, Trump sued New Yorkers Julius and Edmond Trump for creating a business called "The Trump Group." Donald had received a letter intended for the other Trumps and discovered the similarity, so he sued them.
His lawyer's letter claimed, "The defendants are South Africans whose recent entrance in the New York area utilizing the name 'the Trump Group' can only be viewed as a poorly veiled attempt at trading on the goodwill, reputation and financial credibility of the plaintiff," according to Fortune. The case took almost 10 years to resolve, with the New York court eventually throwing it out.
Next: Trump needs a new sense of humor.
11. Trump has issues with this skin color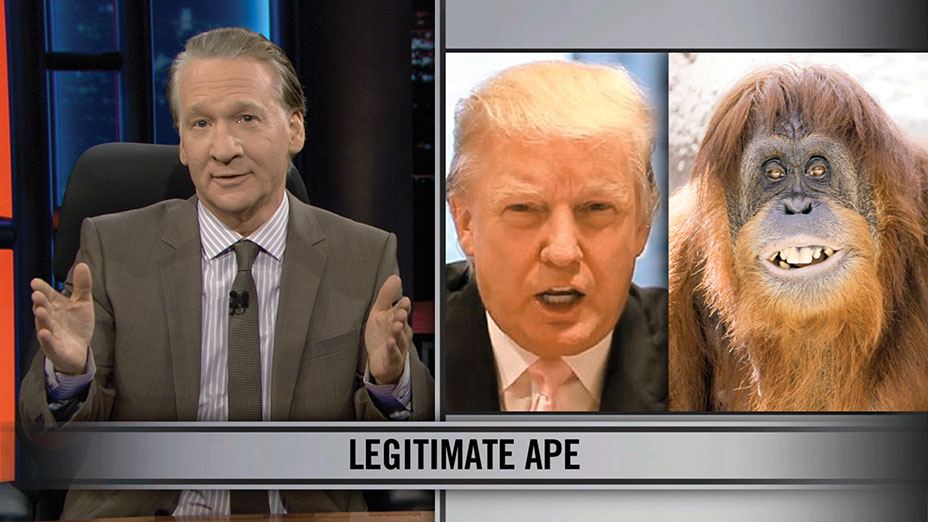 What happened: Trump sued Bill Maher for making a joke.
How much: $5 million
Trump has been criticized for being thin-skinned — a contrast to his "alpha" businessman persona. But nothing backs up this more than his lawsuit against Bill Maher in 2013. Trump sued the comedian after Maher made a joke about Trump's mother having sex with an orangutan (the result: Trump himself). The $5 million suit was eventually withdrawn.
It was an inappropriate joke, but a joke nonetheless. And if you want to be president, the ability to roll with the punches is pretty important.
Next: A government sting leads to legal troubles.
12. A '70s apartment stands up to Trump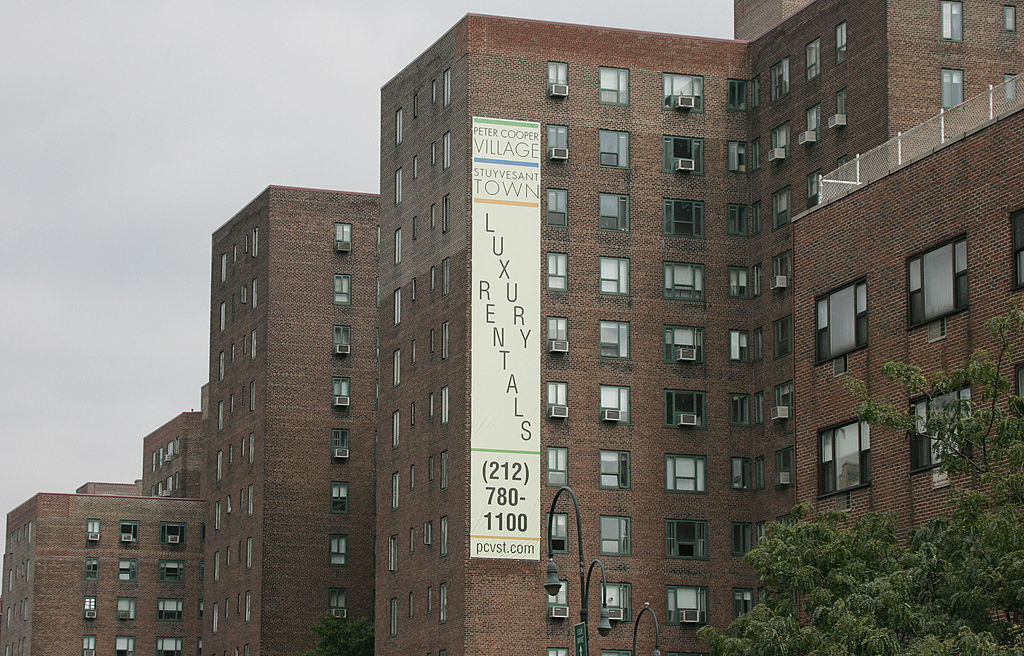 What happened: Trump was accused of racial discrimination.
How much: $100 million
In 1973, renters in a Brooklyn apartment complex accused Trump of racial bias. His company managed the 39-building complex, and after the government set up a "sting" of sorts, it sued the company. Trump filed a countersuit for $100 million, which the court threw out. The suit settled in 1975 out of court, and Trump never admitted guilt.
The impact? The series of events was a precursor to accusations of racism and nationalism that followed Trump all the way to the White House.
Next: Trump faces a $125 million sexual harassment suit.
13. Early signs of sexual misconduct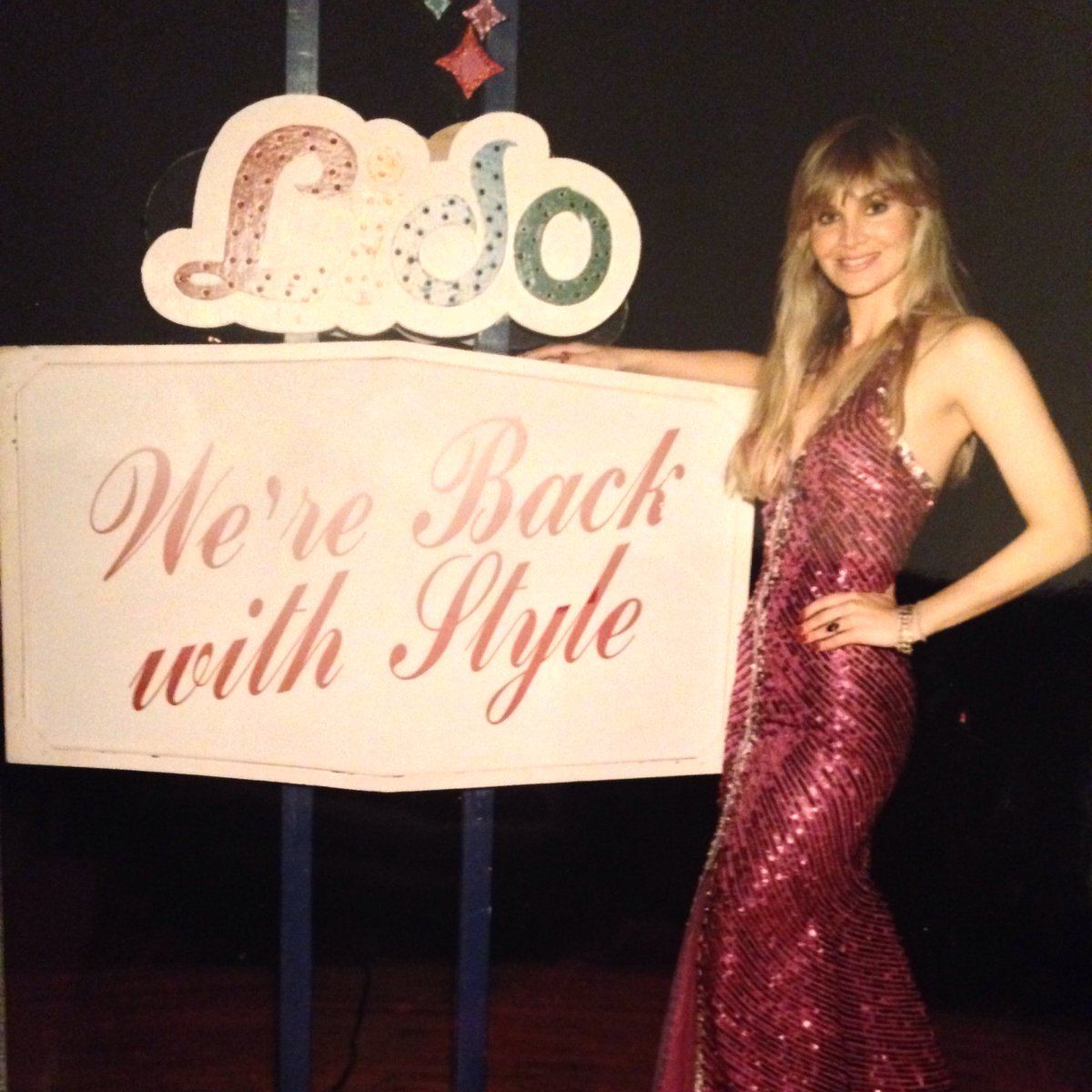 What happened: Trump was accused of sexual assault.
How much: $125 million
We all know about Trump's "grab 'em by the p***y" moment. But his checkered history with sexual harassment and misconduct goes way back.
In 1997, makeup artist Jill Harth sued him for $125 million after she claimed he groped her, among other things, a few years prior. She recounted the alleged assaults to The Guardian, though she eventually settled for an undisclosed amount.
Next: Trump's rocky relationship with the media leads to a huge lawsuit.
14. Trump bit the hand that fed him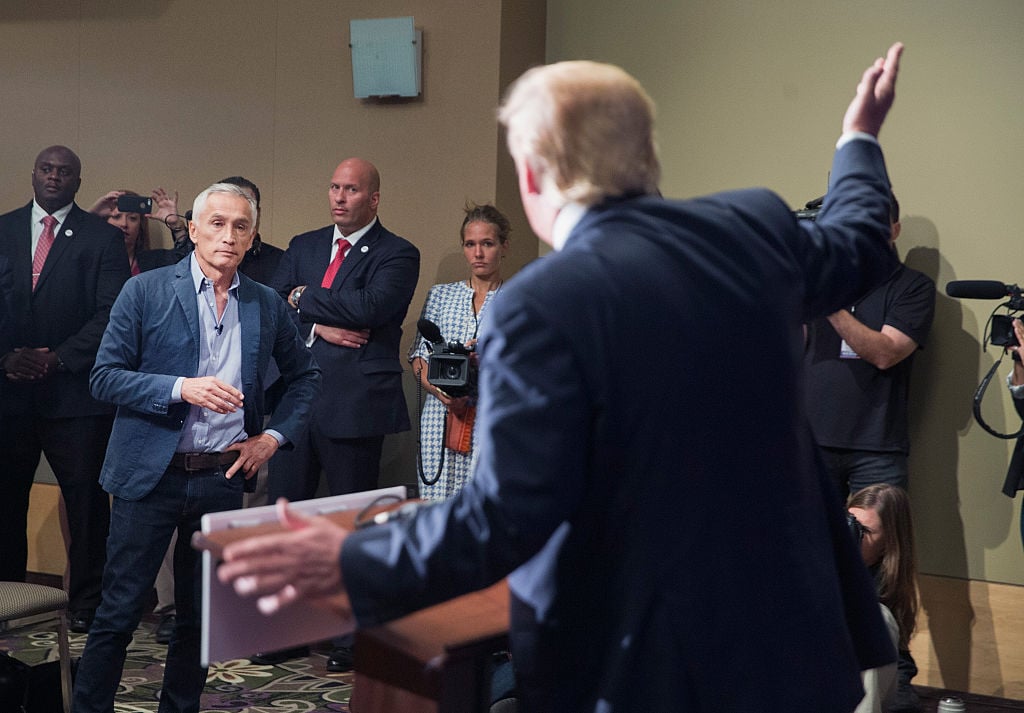 What happened: Trump sued Univision for not airing Miss USA after his disparaging remarks about immigrants.
How much: $500 million
Trump has had a contentious relationship with the media since venturing into politics. But there were indications the relationship would sour even as he starred in his hit TV show.
In 2015, Trump sued Univision for $500 million when the network canceled its airing of the Miss USA pageant after Trump's infamous remarks about Mexican immigrants. He eventually settled out of court
Next: He should've known he would get caught.
15. Daddy's cash infusion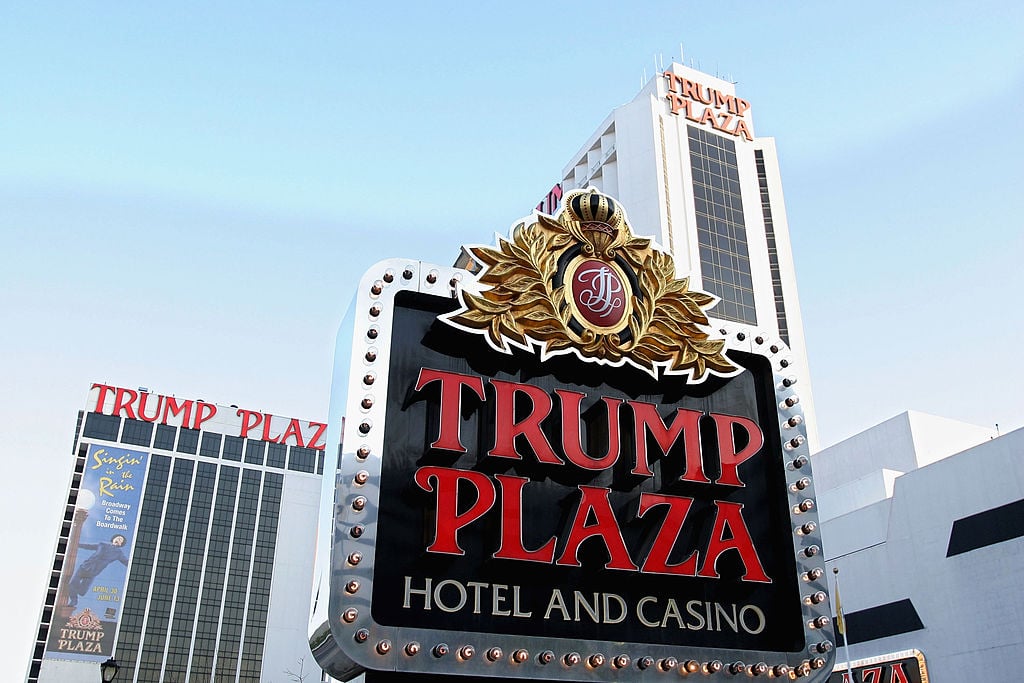 What happened: Fred Trump gave Donald an illegal loan.
How much: $65,000
In another highly suspect move given Trump's "successful businessman" persona, Donald Trump's father Fred Trump gave one of his son's hurting casinos a cash infusion.
Basically, in 1990, Fred bought roughly $3.5 million in chips at the Castle Casino in Atlantic City and never cashed them out — a stealthy way to inject cash into the business. To regulators, this amounted to an illegal loan. As a result, the casino received a $65,000 fine.
Next: Trump gets lucky as he settles a $2 million lawsuit.
16. Firing people since the '90s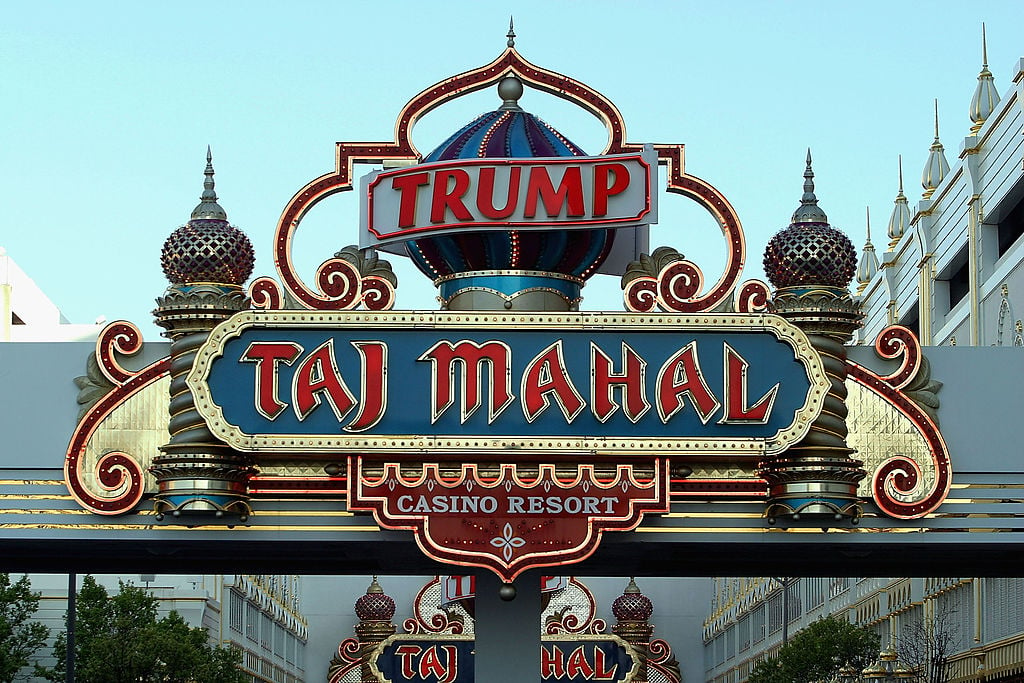 What happened: Trump got a man fired for criticizing his casino's prospects
How much: $2 million
When a business analyst predicted Trump's Taj Mahal casino in Atlantic City would fail, Trump pushed to have the man, Marvin B. Roffman, dismissed. After he was fired, Roffman sued Trump for $2 million for defamation. He eventually reached an out-of-court settlement with Trump. His former employer also agreed to pay him $750,000. The lesson here? Trump doesn't like disloyalty. He'll go after you if you don't toe the line.
Next: Trump lashes out at a law firm for using his name on its website.
17. Trump takes on the law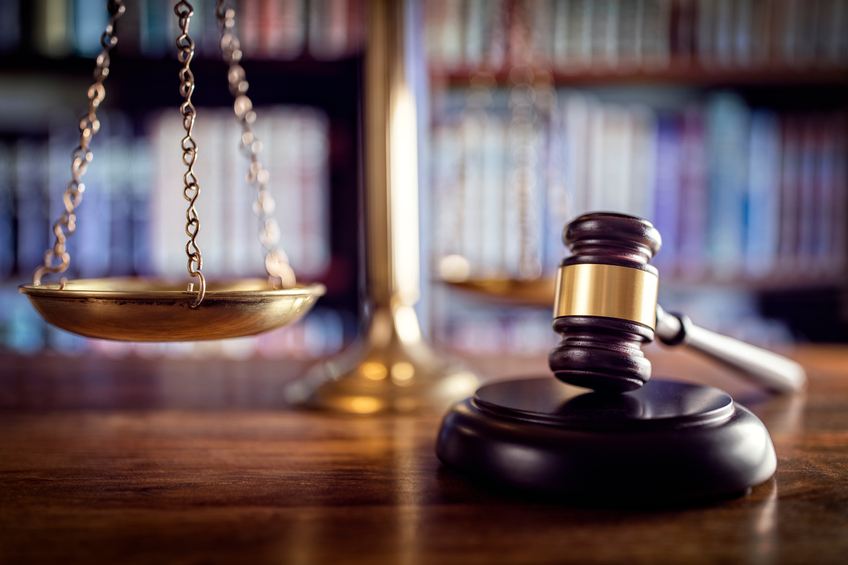 What happened: Trump allegedly failed to pay for legal services.
How much: $5 million
Trump doesn't like people taking shots at his reputation. In 2009, the law firm Morrison Cohen (previously hired by Trump) learned this the hard way. Trump filed a $5 million suit against the firm for merely mentioning his name and linking to news articles on a website. They countersued and the suit was eventually dismissed.
Why did Morrison Cohen include anything about Trump on its site? He allegedly didn't pay them for their services. Reports say he owed around $500,000 in legal fees. His evident unwillingness to pay those who work for him is another part of the Trump mystique that followed him to the White House.
Next: A canceled project makes investors feel tricked.
18. Lying runs in the family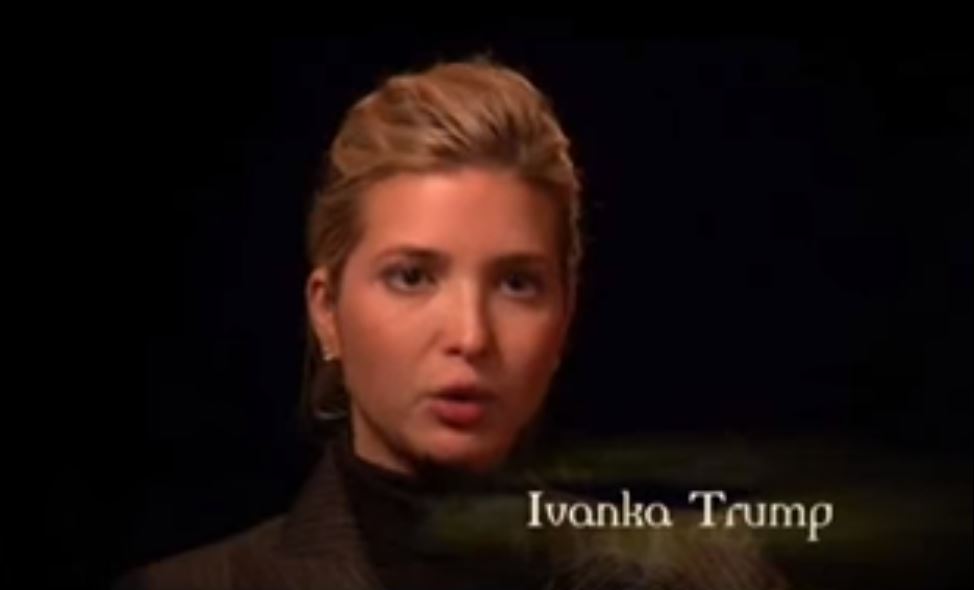 What happened: Trump kept investor money after a project failed.
How much: undisclosed
"The next Cabo" — sounds like a good investment, right? A lot of people thought so, which drove investors to make deposits on condos to be built as part of Trump Ocean Resort Baja Mexico. Unfortunately, the project was eventually canceled in 2009.
The investors sued Trump after he told them he couldn't return all $32.2 million of their deposits. He also claimed he shouldn't be held responsible for the project's collapse, as he was merely its spokesman. Again, he settled with the investors for an undisclosed amount in 2015.
Additional reporting by Ali Harrison.
More from Money & Career Cheat Sheet: