Trump Lost in the Ratings to Nancy Pelosi-Chuck Schumer Response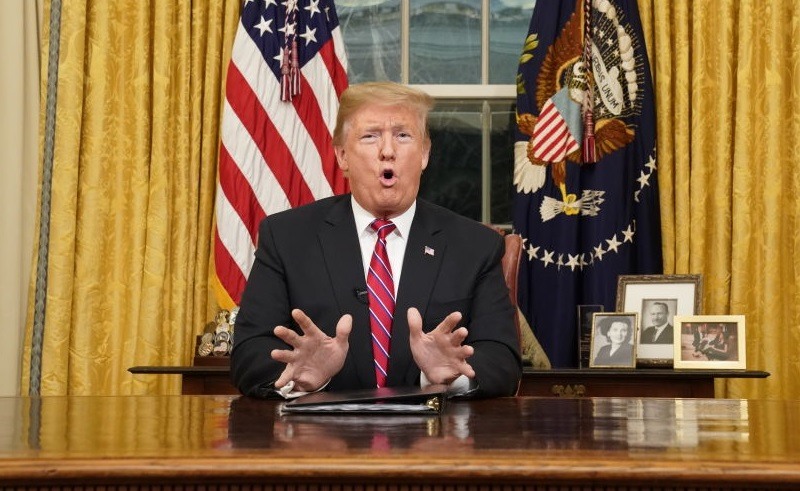 It seems most Americans knew Donald Trump's border-wall speech would be more ado about nothing. Since last summer, when MSNBC and other cable news networks stopped airing Trump speeches live, the president's TV audience has been shrinking. So it came as a surprise when major networks granted the president exclusive prime-time real estate.
There were a few other reasons why the Big Three networks would pass on giving Trump airtime. For starters, all three denied President Obama airtime for his immigration address in 2014. Meanwhile, Trump's excessive lying prior to (and since) the midterm elections has given network executives pause.  Why keep broadcasting fact-free speeches without offering viewers the truth in real time?
But despite these reservations, all the major and minor networks went ahead with the speech. According to preliminary ratings reports from The Hollywood Reporter, American TV audiences mostly solved the dilemma by treating Trump's address as nothing special. In fact, more viewers watched the response by Democratic leaders Chuck Schumer and Nancy Pelosi.
Trump vs. Pelosi/Schumer in raw numbers
Looking at the data from the THR report, you'll see a 28.1 household rating for the three majors plus Fox and the top three cable-news networks (Fox News, CNN, and MSNBC). That figure came for the 15 minutes set aside for the Trump speech, which started at 9 p.m. Eastern.
The rebuttal by Senate Minority Leader Schumer and House Speaker Pelosi that aired from 9:15-9:30 did better. Their 29.3 household rating across the seven networks represented a 4.3% bump for the Democratic leaders, the preliminary report said.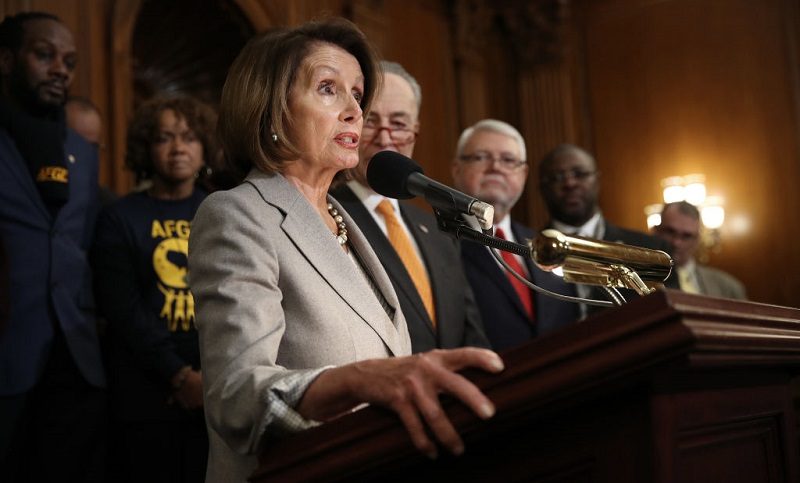 CBS's numbers for the address and response topped the competition at 8 million viewers. NBC followed with 7 million, while ABC (4.43 million) and Fox (2.56 million) trailed by wide margins, according to THR.
Comparing Trump's address to nightly news ratings
Seeing the preliminary ratings report for Trump's first prime-time address to the nation, we were struck how close the figures were to nightly news ratings in America. In 2018, ABC World News Tonight led the pack with an average of 8 million viewers. NBC Nightly News followed in second place with 7.5 million, while CBS placed third for the year with an average of 5.6 million viewers.
Obviously, in this case, viewers on the three networks would be watching the same thing (Trump), so his audience (and that for the Pelosi-Schumer response) was much bigger. Yet overall there were fewer viewers tuning in to their preferred networks for the presidential address.
That isn't a Trump-only phenomenon. Beginning with the Reagan administration, prime-time presidential addresses have declined steadily from their peak in the 1970s. (Carter was the last president to rule the airwaves.)
Of course, who's giving the speech and context matter as well. In this case, it's hard to believe Americans expected anything new from Trump. People know his position on a border wall and probably wondered why he wasn't simply sending a bill to Mexico — the country he promised would pay for it.
They probably also wondered why, when Trump and the GOP controlled all three branches of government the past two years, he didn't make the border wall a priority. Whether you say it over and over at campaign rallies or talk on-camera during prime-time, a tired message just doesn't carry weight.
Check out The Cheat Sheet on Facebook!