Trump's $355 Million in Business Deals with Saudi Arabia, Sale by Sale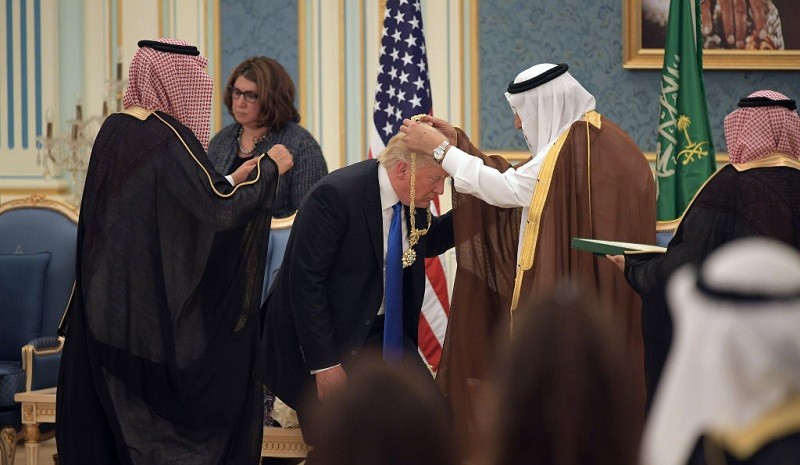 As a candidate for president, Donald Trump couldn't stop bragging about how much money he made from Saudi Arabia. In a recorded event from July 2015, he put it this way: "I like the Saudis, I make a lot of money with them," Trump said. "They pay me millions and hundreds of millions."
At a rally in Alabama that same year, he got more specific. "They buy apartments from me. They spend $40 million, $50 million," Trump said. "Am I supposed to dislike them? I like them very much!"
So, naturally, Americans began wondering if Trump's underwhelming reaction to the murder and dismemberment of Jamal Khashoggi inside a Saudi embassy was somehow related to his business interests. Quickly, Trump began saying he had "no financial interests" in the country.
According to business records from the past 30 years, Trump's financial ties to Saudi Arabia run deep. Here is a breakdown of the hundreds of millions the president has received from Saudi deals since 1990, according to confirmed reports.
1. Sale of 45th floor of Trump World Tower to Saudi Arabia: $4.5 million
Another source pegged the sale price at $12 million.
In 2001, just a few months before the 9/11 terrorist attack led by Saudi nationals, Trump sold the entire 45th floor of his Trump World Tower to the Kingdom of Saudi Arabia.
While the exact transaction price may be as high as $12 million (per the Associated Press), a New York City spokeswoman told The Daily News Trump received $4.5 million from the deal. The floor consists of five apartments with a total of 10 bedrooms and 13 baths.
2. Annual building amenities fees from Saudi Arabia: $5.7 million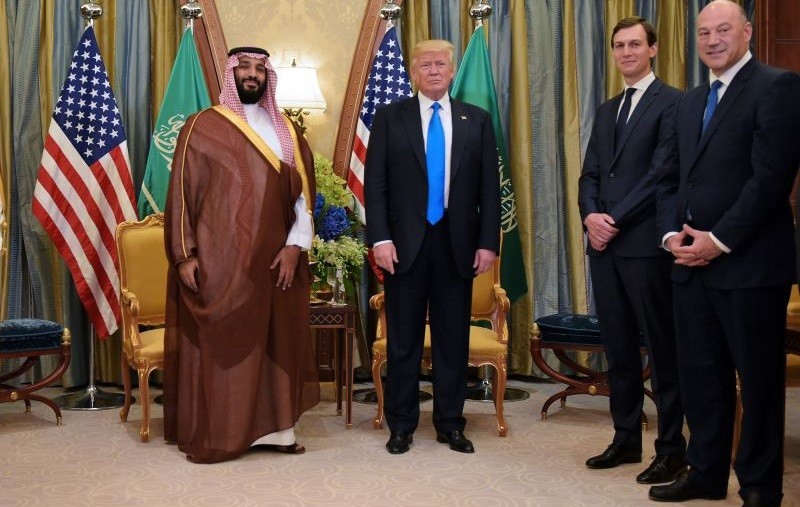 Common charges exceeded $85,000 per year at last check.
On top of the purchase price, buyers at Trump World Tower must pay annual common charges for building amenities. According to documents obtained by The Daily News, those charges came to $85,585 per year in 2001.
Even if those charges did not go up — and they certainly did — the Saudis would have paid Trump an additional $5.7 million in the 15 years between then and 2016. Two years after the article was published, the amount would have easily exceeded $6 million in fees.
3. Sale of New York's Plaza Hotel: $325 million
Saudi Prince al-Waleed bin Talal was one of two main investors.
By 1995, Trump's finances were in bad shape, and the situation came to a head with the sale of the storied Plaza Hotel. The Trump property was losing money and, by the time Trump found a buyer, went for $75 million below its acquisition price.
However, it still amounted to a huge bailout for what the Times called Trump's "shaky business empire" in 1995. Of the two main investors, one was Prince al-Waleed Bin Talal, a member of the Saudi royal family.
As part of the deal, Trump was relieved of his massive debt owed on the property but got to stay on as a partner with al-Waleed. Trump's role in the property was to be converting the top floor of the Plaza into luxury condominiums.
4. Sale of Trump's yacht to al-Waleed: $20 million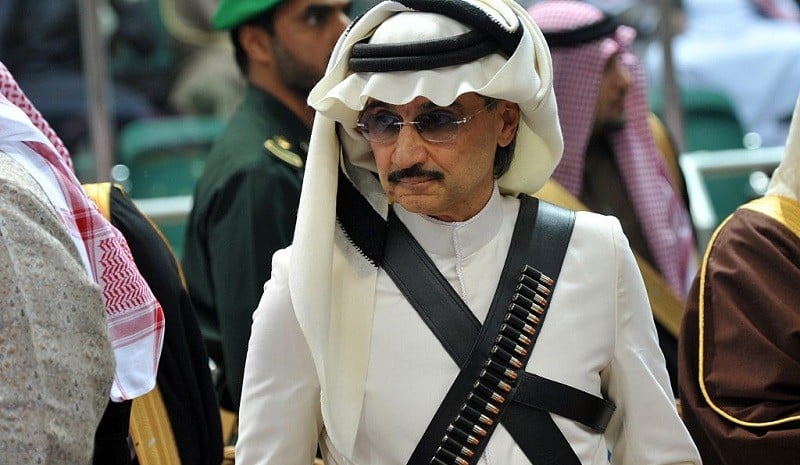 In another period of financial distress, Trump sold al-Waleed his yacht for $20 million.
By the time of the Plaza deal, Trump was quite familiar with Prince al-Waleed. Four years earlier, the prince had bought Trump's yacht named "Princess" for the sum of $20 million.
This sale was also something of a bailout for Trump, who had paid $30 million for it earlier. According to the AP, Trump was very close to personal bankruptcy at the time al-Waleed came through with his offer.
5. Saudi kingdom payments to Trump's D.C. hotel: $270K after election
Immediately after Trump's election, the Saudi government began lobbying to end 9/11 lawsuits.
As soon as Trump won the 2016 election, a Saudi lobbying firm descended on Trump's D.C. hotel and lavished the president-elect with hundreds of thousands in lodging and catering payments. The total, which extended over a year into Trump's presidency (for a total of 16 months), amounted to $270,000 and was paid by the Saudi kingdom, The Wall Street Journal reported.
This Saudi lobbying push was aimed at ending Justice Against Sponsors of Terrorism Act (JASTA), a law that allowed Americans to sue foreign governments for their roles in terrorist attacks. In the effort to avoid lawsuits over 9/11, the Saudi kingdom used its obvious leverage: the president's D.C. businesses that have never left his control.
According to the Journal, part of the Saudi kingdom's effort involved bringing U.S. military veterans to Capitol Hill so they could argue on behalf of the royal family's wishes. That pitted combat veterans against American families who were victims of the 9/11 attacks.
Saudi visits to Trump International Hotel in New York also increased dramatically. According to a Washington Post report, a March 2018 visit by Crown Prince Mohammed bin Salman's entourage increased the Trump property's rentals by 13% for the year.
After two years of declining room rentals, the Saudis once again came to Trump's rescue. When the Trump International manager wrote to investors in May of this year, he cited the visit as a key boon for business.
Check out The Cheat Sheet on Facebook!