Turns Out, Keanu Reeves Has Quietly Been Dating His Girlfriend Alexandra Grant for 'Years'
When Keanu Reeves went public on Nov. 2 with his friend, artist and longtime collaborator Alexandra Grant, the world freaked out.
The John Wick actor is famously private, especially when it comes to his love life. So, it was wild to see him step out and pack on the PDA with Grant at the LACMA Art + Film Gala in Los Angeles.
But there's apparently a reason why he seemed so comfortable. According to a new report, Reeves and Grant have been seeing each other for quite some time.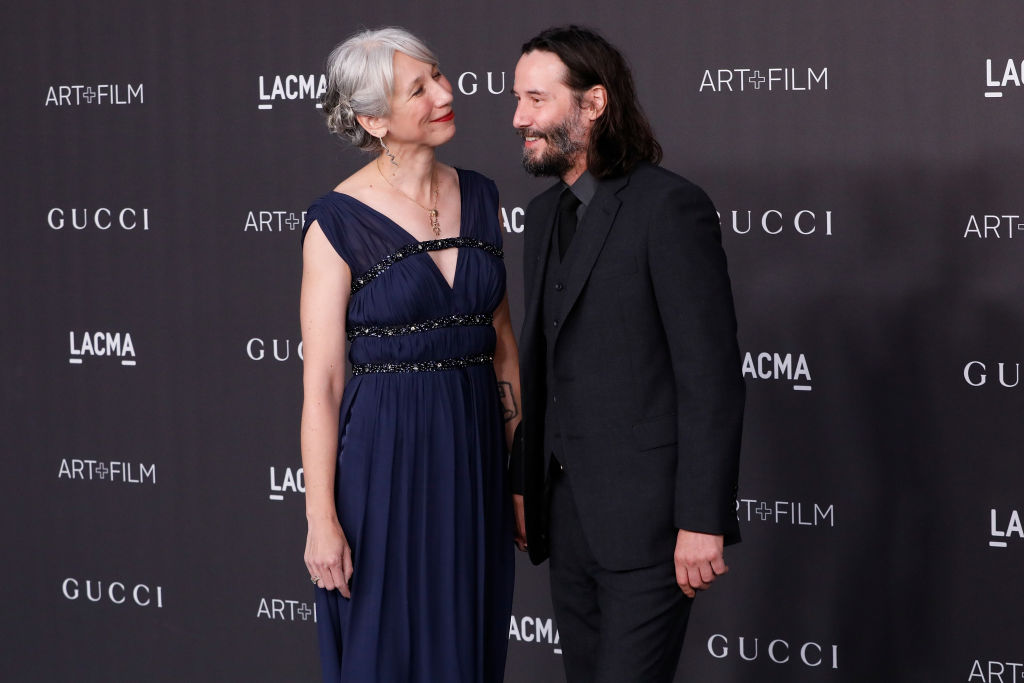 Reeves and Grant's relationship history
A source told Us Weekly on Nov. 5 that the artists "have been dating for years."
"It wasn't a secret," the source added. "They have been dating since at least [the] summer of 2017."
Though their romantic relationship is only a couple of years old, Reeves and Grant have known each other since at least 2011 when they collaborated on the actor's book, Ode to Happiness. In 2016, they teamed up again and co-created a book called Shadows. They also co-founded a publishing house, X Artists' Books, the following year.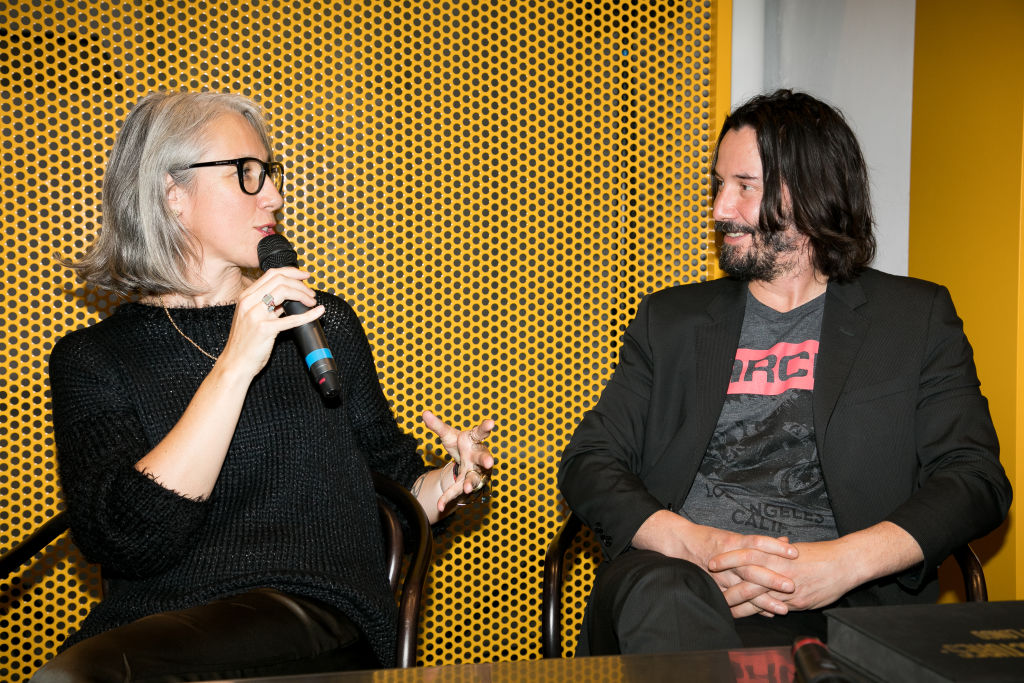 Reeves and Grant's first red carpet appearance
On Nov. 2, Reeves and Grant hit the art and film gala, smiling and holding hands. The artist dazzled in a sparkly V-neck gown, while Reeves donned an all-black suit.
The Daily Mail reports that The Matrix actor "has never been affectionate with a woman while on the red carpet during his 35-year career." But, for what it's worth, Reeves hasn't had many known romances. Over the years, he's only been linked to a handful of women, including Jill Schoelen, Sofia Coppola, Sandra Bullock, and Jennifer Syme.
But that's also why fans flipped out about his latest appearance with Grant. Many rushed to social media to react to Reeves' latest romance, sharing the most excited and heartwarming reactions.
One post read, "I mean seriously, if anyone deserves to find love in this world, it should be this gem of a man whom by all public accounts is — at his core — the embodiment of pure kindness, generosity, and humility. I don't know Keanu, but I am so happy for him."
"i don't usually cry over celebrities, but i love to see my mans happy," one woman tweeted.
"Just look how f*cking happy he is!!! HE DESERVES THIS!!!" another wrote,
Someone else added, "keanu reeves has a GIRLFRIEND and she's an ARTIST the taste is EXQUISITE."
But it's not the first time they've gone out together. The Us Weekly source also said that Reeves recently supported Grant at one of her art events, saying, "[He] was there, and she was introducing him to people. They weren't openly affectionate, but they aren't a couple like that. They're low-key and cool."
"Low-key" seems like an understatement. But hopefully, we'll see more of these two soon.