TV About to Reach New Low With Ashley Madison-Inspired Drama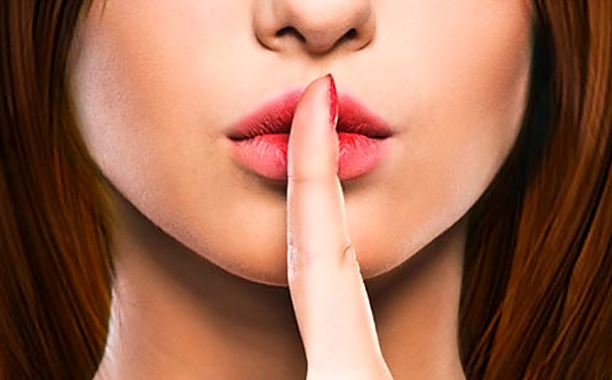 Television is about to reach a new level of sleaziness, courtesy of Ashley Madison. In case you weren't already convinced that Hollywood is seriously starting to scrape the bottom of the barrel for ideas, it's just been announced that the controversial dating site for adulterers is serving as the basis for a new upcoming scripted drama.
As The Hollywood Reporter reports, Canadian production company marblemedia and U.S. production company Out East Entertainment are teaming up to create the developing series. The show, reportedly inspired by the site's users, will delve into the various reasons people seek out and have affairs. It will also explore how infidelities come about and evolve in the digital age.
"There's a whole new story to tell about the mind of the cheating man and woman," Noel Biderman, CEO of Ashley Madison, told The Hollywood Reporter. "We'd all liked to have been a fly on the wall as Monica Lewinsky and Bill Clinton fooled around in the Oval Office, and we'd all loved to have been there when Tiger Woods bedded mistress after mistress."
Of course, affairs aren't exactly a new theme on television. Regardless of whether it serves as a recurring plot, as in ABC's Scandal, or as the main focus of the story, as in ABC's Mistresses or USA's Satisfaction, infidelity already gets it fair share of coverage on current television. But Biderman insists that the Ashley Madison-inspired show will be about more than public figures caught in compromising positions or other familiar story lines.
Instead, he says the show will feature stories that may hit closer to home for some, such as men who cheat in order to get revenge for something their partner may have done or women seeking solace from an unhappy marriage. Biderman also says the series will revolve around more familiar figures, instead of celebrities or politicians. "This is about your best friend. This is your neighbor, this is your school teacher," he explained, per THR.
But it's not just Biderman's company that's serving as inspiration for the show. The CEO himself will reportedly make an appearance on the show, although probably not in the way you would think. According to THR, the series will feature a character based on Biderman, who has described himself as "a married guy with a family who … has all these challenges in marriage and is helping millions of people have affairs," but does not partake in his own business.
While some of the specific characters have obviously already been worked out, the show is still only in the relatively early stage of development. However, Biderman is set to executive produce alongside marblemedia's CEO Matt Hornburg. They are reportedly close to hiring a lead writer, but no one has officially signed on to the project just yet. There's also no word on when and where the series will air (if it does at all), which means viewers probably have plenty of time to resign themselves to the very real possibility that a hookup website could soon dominate an entire hour-long slot on their television.
Then again, perhaps the premise of the show shouldn't come as too much of a shocker. It seems like the TV industry is taking inspiration from increasingly odd and unexpected places lately (like Carrie Underwood songs and theme park rides). Meanwhile, Ashley Madison is known to do pretty much anything in the name of self-promotion, like put up terribly offensive billboards and publicly offer to sponsor sports teams and zoos. This actually isn't even the only time that the company will appear on screen. In the upcoming Jason Reitman-directed flick Men, Women & Children, Adam Sandler's character logs on to the site to seek sexual satisfaction outside his unhappy marriage—a scene that gives us just a glimpse at what the Ashley Madison series would likely focus on, should it hit the small screen.
More from Entertainment Cheat Sheet:
Want more great content like this? Sign up here to receive the best of Cheat Sheet delivered daily. No spam; just tailored content straight to your inbox.