TV in June: 5 Finales and 3 Premieres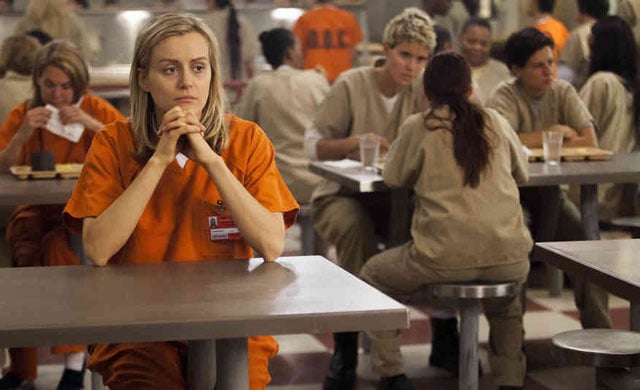 Here's a list of five big TV shows that are wrapping up seasons in June, as well as three big premieres to help deal with the inevitable summer TV dead zone.
Inside Amy Schumer
Raunchy comedian Amy Schumer will wrap up the second season of her show Tuesday, June 3 on Comedy Central with an episode entitled "Slut Shaming" in which she prepares for intercourse and deals with the fact that her boyfriend's sexual orientation is changing. The sketch comedy show explores issues mostly related to sex and relationships through skits, stand-up comedy, and interviews Amy performs on the street. NPR had this to say of the comedian: "She's a smart aleck who talks about sex with the kind of explicit glee usually reserved for the guys."
Orange Is the New Black
The second season of the critically acclaimed women's prison drama will premiere in its entirety on Netflix Friday, June 6, likely triggering a flood of binge-watching as fans are eager to find out what's going to happen to the incarcerated Piper, her fiancée Larry, her lover Alex, and all the other inmates at Litchfield. The show has been praised for some of the best representations of women and sexual identity portrayed on television. The show's creator Jenji Kohan, who is also responsible for the Showtime dark comedy Weeds, promised for season two more sex, further exploration of the characters aside from the main love triangle, and that Laura Prepon will appear in most of the second season despite rumors that she wasn't returning to the series.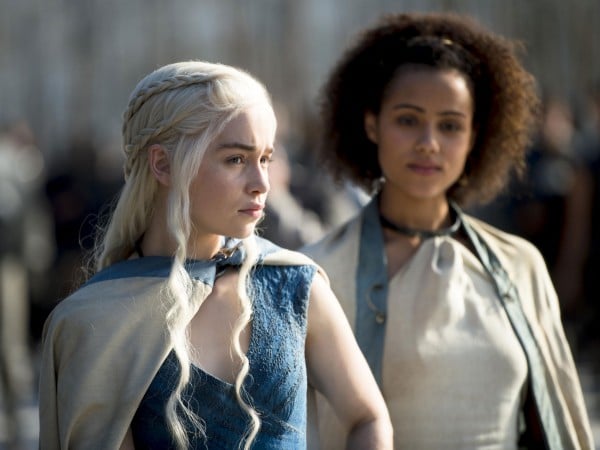 Game of Thrones
The ultra popular fantasy series Game of Thrones will wrap up its fourth season on Sunday, June 15. The show has gained record-breaking viewership this season, with the premiere netting 6.6 million viewers. Director Alex Graves — who directed for this season episodes two, three, and eight as well as the finale — told The Huffington Post that as per usual Game of Thrones has some big surprises in store for fans with the end of the fourth season. He didn't give away any details, though, only said "the finale really is a finale," and that it will be the biggest episode of the season.
Veep
Julia Louis Dreyfus's critically acclaimed turn as Vice President Selina Meyer has made Veep a huge success, and the show will air its third season finale on HBO Sunday, June 15. The episode will see the sharp-tongued Selina and her staff getting read for the New Hampshire primary. With Veep, Louis Dreyfus has firmly proven that she's more than Seinfeld's Elaine. Her role as Vice President Selina has garnered oodles of adoration and awards including two Emmys and a Screen Actor's Guild Award. The show is still standing strong in its third season, praised for wicked writing and the courage to be truly mean to its characters, which has produced some of the best insults on television.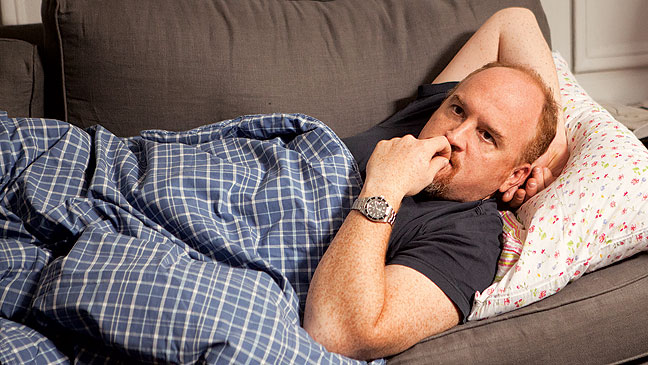 Louie
The top rated comedy created by comic Louis C.K. will finish its fourth season on Monday, June 16. The show is heavily based on Louis' real life, exploring the issues he faces while raising two daughters as a divorced dad in New York City. The fourth season has involved more storytelling and plot across episodes than previous seasons of the show, which were more sketch-like, as Louie struggles with a deteriorating relationship with his ex-wife and a growing romance with a Hungarian woman who is planning to soon return to her home country.
Comedians in Cars Getting Coffee
The fourth season of Jerry Seinfeld's funny web talk show will premiere on Thursday, June 19. The premise of the series involves Seinfeld showing off his massive classic car collection and his massive collection of famous and funny friends by taking notable comedians for a cruise and a cup of joe. Guests have included Louis C.K., David Letterman, Howard Stern, and Alec Baldwin. Guests Seinfeld promises for Season 4 include Aziz Ansari, Sarah Jessica Parker, Robert Klein, George Wallace, and Jon Stewart.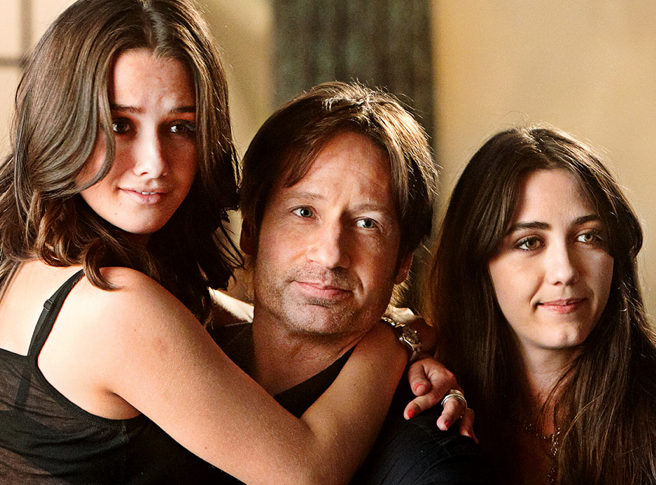 Girl Meets World
The highly anticipated spinoff of the beloved Nineties sitcom Boy Meets World is set to premiere on the Disney Channel Friday, June 27. The show will take place a decade after the original series' characters Corey and Topanga are married, and will focus on their pre-teen daughter Riley Matthews, played by Rowan Blanchard. Ben Savage and Danielle Fishel will return to their roles as Corey and Topanga, and other members of the original cast will return as well, though the show for the most part be about Riley's trials and tribulations faced getting through middle school.
Californication
The Showtime drama about the sex addicted, self-destructive writer Hank Moody, played by David Duchovny, will air its finale on Sunday, June 29, wrapping up entirely after seven seasons of sexcapades. The show is well-known for the wide assortment of crazy women Moody beds, but the main conflict was always his relationship with former partner Karen, who is also the mother of his daughter Becca. The final season seeks to bring that relationship to a conclusion while retaining the original spirit of the series. "The bright lights and the big city aspect of this show has always been sex and nudity," Duchovny said in a recent interview with Time. "If it were to attain a legacy, I'd be happy if it was, 'That show that was really funny about a family and felt really true.'"
More From Wall St. Cheat Sheet:
Follow Jacqueline on Twitter @Jacqui_WSCS