5 TV Shows From the 1980s that Changed Television Forever
The modern era of TV shows is widely considered the greatest in the history of the format, having been dubbed the golden age of television. But you might be surprised to hear that the television shows of the 80s are the ones that laid the groundwork for the amazing content we're seeing today. The shows of the 80s were the first ones to explore how viewers could experience a TV show when stories and characters continued from episode to episode and season to season. They explored new visual styles that were influenced by documentaries and films, which has ultimately led to TV being almost interchangeable with the movies. It's important to remember the shows that got us to where we are today, so here are five TV shows from the 1980s that changed television forever.
1. Hill Street Blues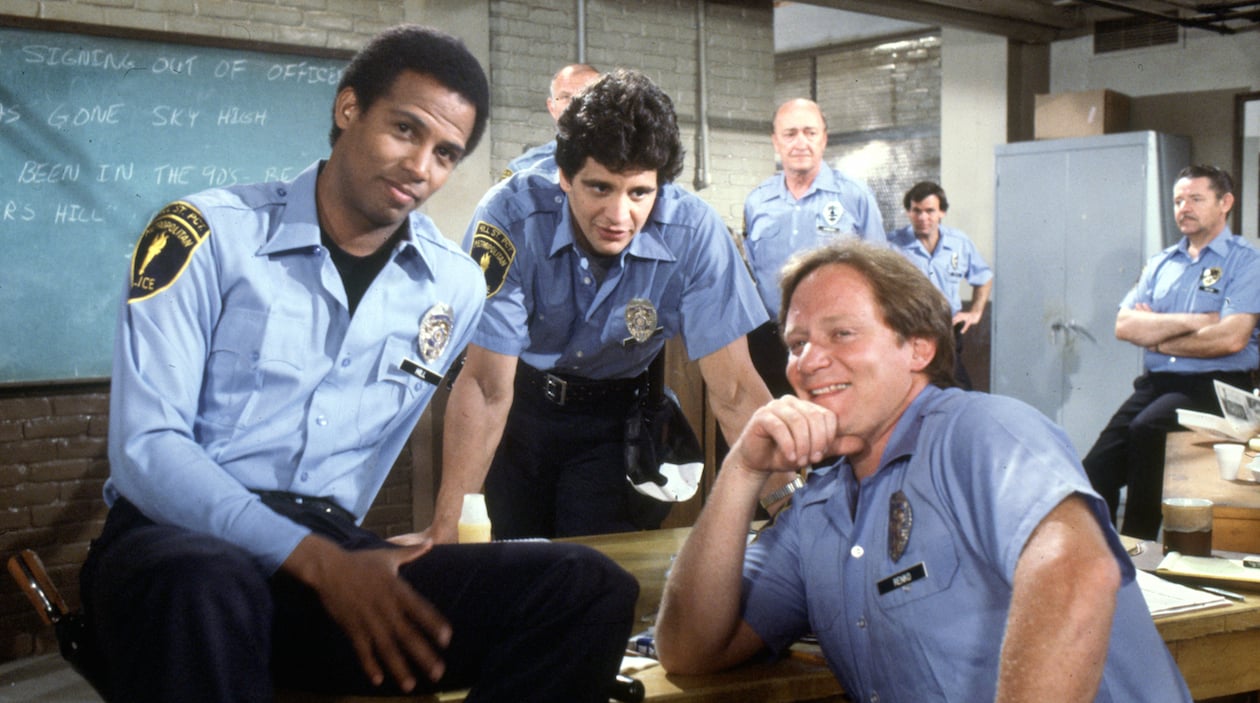 You don't hear a whole lot about Hill Street Blues, despite the fact that it might be the most influential TV series when it comes to the current golden age of television. Created by Steven Bochco and Michael Kozoll, Hill Street Blues follows the diverse lives of a police staff in an unnamed large city, skillfully weaving between drama and comedy. Over the show's seven seasons, which ran from 1981 to 1987 for 146 episodes, it earned a total of 98 Emmy Award nominations including four wins for Outstanding Drama Series — a record it shares with Mad Men, L.A. Law, and The West Wing.
So what makes the series so important that pop culture professor Robert Thompson at Syracuse University claims, "There is no Sopranos without Hill Street Blues?" Besides being the first cop show to focus heavily on their personal lives, the series revolutionized the entire idea of how a TV series could tell a story. Rather than take an episode-by-episode standalone approach that was standard at the time, Hill Street Blues extended story arcs throughout several episodes and even seasons. Just think about the five-season evolution of Walter White in Breaking Bad. What seems like such an ordinary TV structure to modern audiences was never attempted before Hill Street Blues.
Additionally, the series' style was hugely influential when it comes to the modern single-camera series. Using handheld film cameras to lend the series a raw, documentary feel, Hill Street Blues is one of the biggest reasons that TV eventually broke out of its traditional look and moved toward a cinematic one. David Simon, the creator of The Wire, (which is often hailed as a natural evolution of what Hill Street Blues started) explained, "[the series] is certainly the trunk of a tree that includes me, and I am grateful."
2. L.A. Law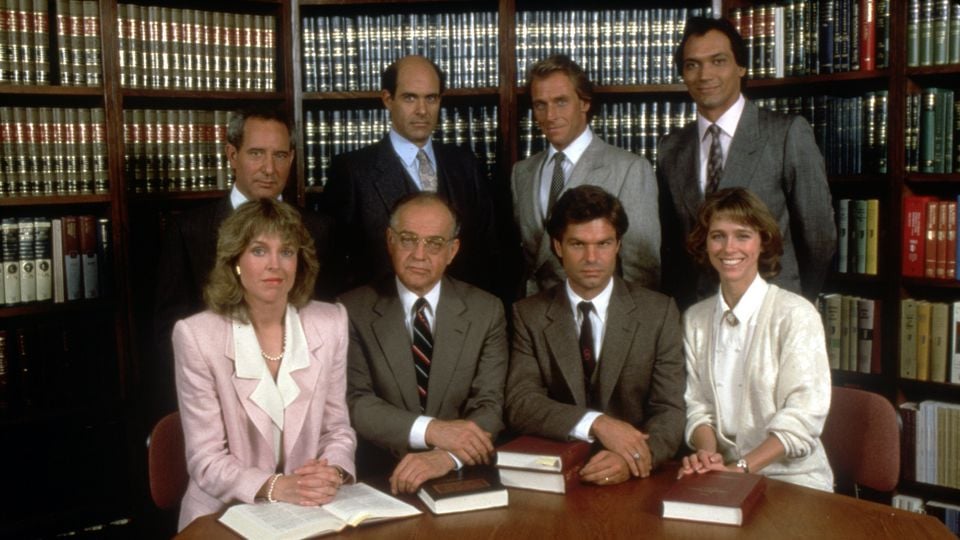 L.A. Law ran from 1986 to 1994, and follows the lives of the attorneys and support staff at the fictional Los Angeles law firm McKenzie, Brackman, Chaney and Kuzak. The series won a total of 15 Emmy Awards throughout its run, including a record-tying four for Outstanding Drama Series. In addition, the show featured an impressive stable of actors and actresses who would eventually make huge marks in Hollywood. Some of those big names include Don Cheadle, Jeffrey Tambor, Bryan Cranston, Kevin Spacey, William H. Macy, and Kathy Bates.
Co-created by Steven Bochco of Hill Street Blues, L.A. Law features a large ensemble cast which becomes the source of many long-running story arcs like his previous groundbreaking show. The series employs a healthy dose of drama, soap opera, laugh-out-loud comedy, and a focus on social issues — the latter of which includes hot-button issues of the time like gay rights, AIDS, abortion, and racism.
Finally, L.A. Law was also heralded for its portrayal of law. In 1989, NYU Law School Professor Stephen Gillers wrote in The Yale Law Journal, "The people behind L.A. Law have generally treated legal ideas with respect, and even if they do not fret over their many shades of gray (the road to certain death) they at least acknowledge and try to convey something of the ideas' ambiguity, import and difficulty." And at the height of its popularity, the show is said to have led to an increase in law school applications and even influence lawyers in the courtroom.
3. St. Elsewhere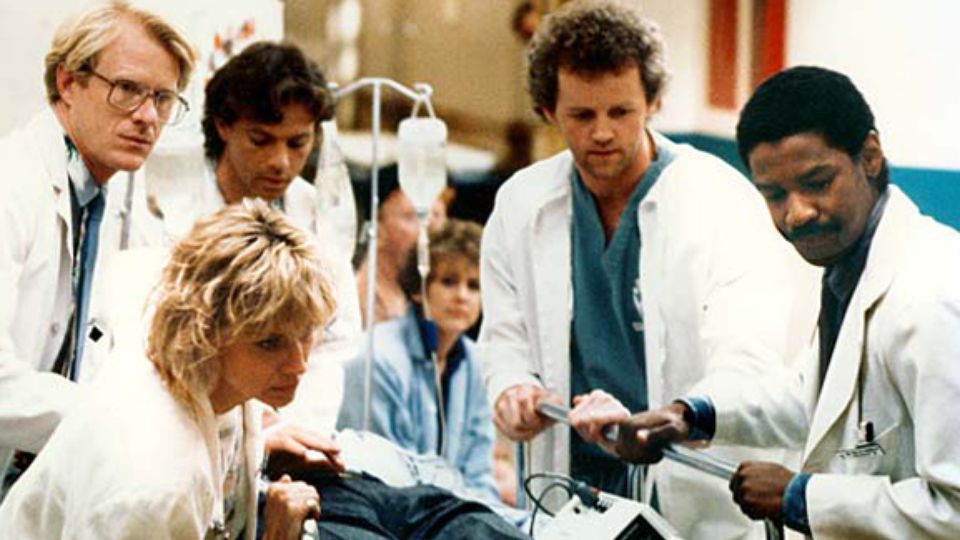 Premiering in 1982, a year after Hill Street Blues, St. Elsewhere takes several cues from the police drama, featuring a large ensemble cast in a medical drama that has influenced every modern medical series since. The show follows a group of teaching doctors at an underrated hospital in Boston and their influence on the upcoming generation of doctors in making important medical and life decisions. Several actors from the show would later go on to have huge Hollywood careers, including Denzel Washington, Helen Hunt, David Morse, and Ed Begley Jr.
St. Elsewhere was often compared to Hill Street Blues at the time, in that they both dealt with ensemble casts and serialized storylines — something that likely demonstrates this shift in television style was an inevitable evolution in the format. The show also featured a gritty, realistic style that would not only impact TV shows decades later, but would lead directly to St. Elsewhere writer Tom Fontana's adaption of David Simon's Homicide: Life On The Street. So without St. Elsewhere, we might not have The Wire.
While St. Elsewhere never achieved the ratings success of Hill Street Blues, it managed to capture just enough of an audience — including the key 18-to-49 demographic — to stay on the air for six seasons earning 13 Emmy Awards, although it notably never won Outstanding Drama Series. With a tendency to engage with contemporary social issues and a willingness to explore dark territory including character deaths, St. Elsewhere's presence continues to be felt in modern TV shows.
4. thirtysomething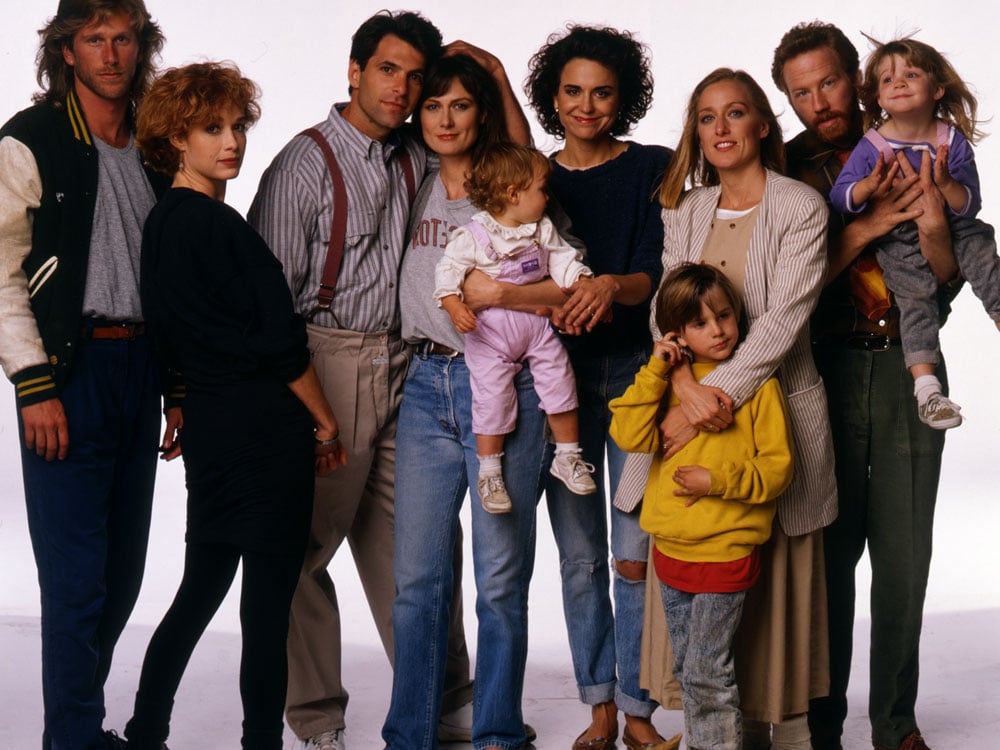 thirtysomething ran from 1987 to 1991 and displayed various signals it was ahead of its time — including it's styled name. The ensemble series revolves around a group of baby boomers in their thirties as they cope with their current yuppie lifestyles in contrast to their counterculture past.
While the idea of a show revolving around young urban professionals doesn't seem at all unusual in a world with shows like Girls, it was a major revelation during thirtysomething's run. The hour-long drama was both praised and criticized for its portrayal of its yuppy protagonists, not unlike Girls, and was particularly distinctive because its narrative was free-flowing — unlike Hill Street Blues or St. Elsewhere, there was no procedural of any kind to act as a safety net.
Slate's Seth Stevenson remarked after re-watching the show on DVD that, "The scripts took an aggressively literary approach … Each episode is like a New Yorker short story, with overarching, interlacing, metaphor-laden themes." While this description feels more and more like the norm in the modern era of television, it was aggressively different in an era when the old style of TV was only beginning to break down. And after only four seasons of constant ratings battles, thirtysomething was cancelled.
5. Cheers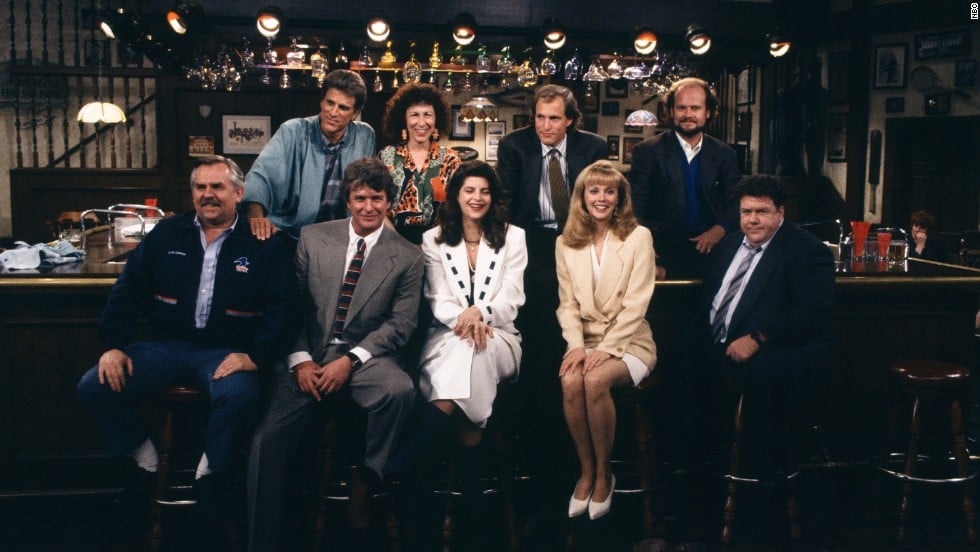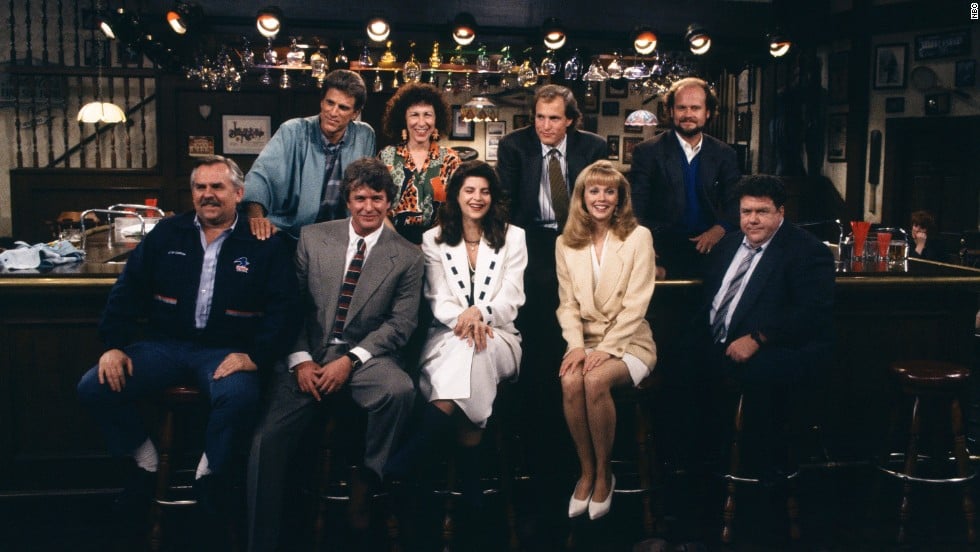 Of all the TV shows on this list, Cheers is the only one that found itself at the forefront of both critical acclaim and popularity. Set in a bar named Cheers where the characters in the show go to drink and hang out (although in later seasons they ventured out), the series went on to earn a record 117 Emmy nominations, winning 28. And after a brief scare in its first season when it was nearly cancelled with low ratings, Cheers would go on to be in the top 10 during eight of its 11 seasons from 1982 to 1993.
Cheers is often championed as the most influential sitcom ever made — one that influenced everything from Seinfeld to How I Met Your Mother to The Office. Michael Schur, the showrunner of Parks and Recreation, explained to Vulture that Cheers' brilliance was in its simplicity. "It wasn't fancy or tricky, they didn't have crazy plot moves," Schur explained. "You just watched these amazing characters slowly change and evolve over eleven years." He added, "What makes a good series is just characters and relationships that take a while to explain and grow. And to me, Cheers is the best possible example of that."
When Schur talks about "relationships that take a while to explain and grow," this is something that had never really been done in a sitcom — Cheers is the starting point for every sitcom that came after when we see a group of characters completely change from the first episode to the last. And with that incredibly simple concept, Cheers managed to revolutionize the sitcom while influencing an entire generation of upcoming comedians and writers.
Check out Entertainment Cheat Sheet on Facebook!