12 TV Shows That Were Brought Back From Cancellation
TV shows come and go quickly so it's not always easy to predict which ones will get the ax. But some shows are lucky enough to get a second chance even after getting pulled off the air. These series, including sitcoms, dramas, and animated shows, were canceled and then brought back later on, much to the relief of their fans. Below, check out 12 shows that got brought back from cancellation:
1. Family Guy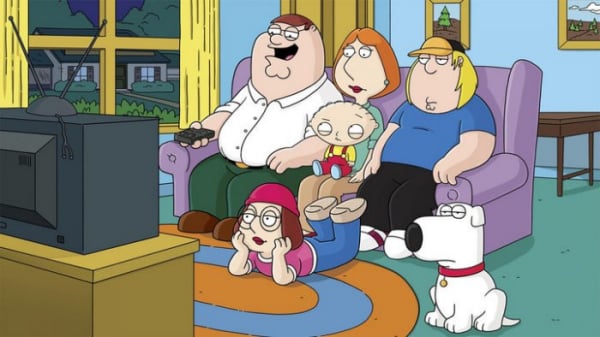 It may be hard to believe that the animated sitcom was ever not as well received by viewers as it is now, but after its debut in 1999, it got switched around to a bunch of different time slots before it was ultimately canceled in 2002. It was brought back on Cartoon Network in 2005 thanks to soaring DVD sales and high syndication ratings. Since then, the show has only increased in popularity and helped catapult its creator, Seth MacFarlane, into a new level of fame — and a blossoming film career.
2. Futurama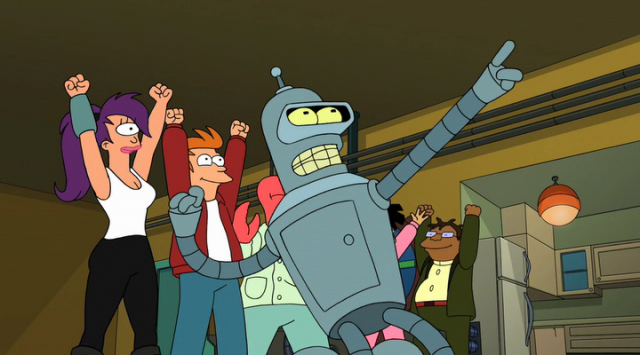 Call this show the master of revivals. The adult animated sci-fi comedy follow-up to The Simpsons debuted in 1999 and ended in 2003 due to scheduling conflicts with Fox. After acquiring the syndication rights to Futurama in 2005, Comedy Central released four straight-to-DVD films in 2006 and later split it into 16 episodes, comprising a fifth season of the show. In 2009, the show was picked up again for 26 new half-hour episodes, with the original voice cast again on board. Futurama was then renewed for a seventh season, scheduled to begin airing in 2012.
3. Arrested Development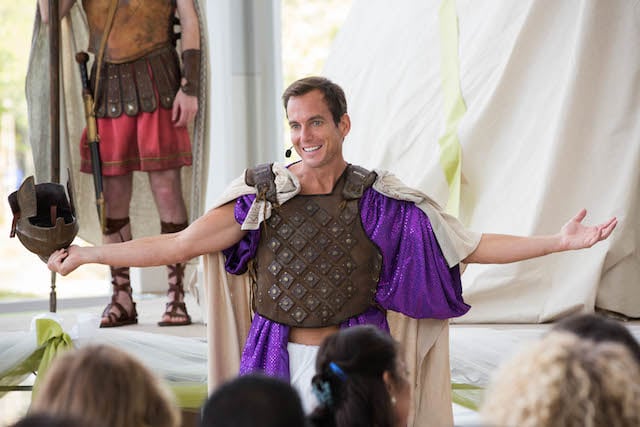 The series first gained its cult following with its three seasons on Fox from 2003 to 2006. After it was canceled, rumors of a potential movie started flying, but nothing was confirmed until 2011, when Netflix announced that it was picking up the series. The entire original cast, including Jason Bateman, Will Arnett, Michael Cera, Jeffrey Tambor, and David Cross, returned for the 10-episode fourth season, which was released this past May. Though the new season garnered a lot of buzz, some fans and critics were disappointed with the end result. In late July, Netflix's chief content officer revealed that its still pursuing a fifth season of the show, but admitted, "It's a long complex deal to make to make for these guys both because the talent is very busy and working on other shows."
4. Airwolf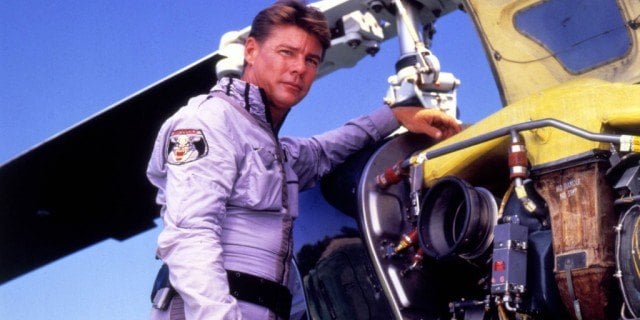 The CBS series, centering on a high-tech military helicopter, code named Airwolf, and its crew as they undertake various missions, aired for three seasons from 1984 to 1986. After the second season, the original show creator Donald P. Bellisario left the series, following several behind-the-scenes problems. A new showrunner stepped up, but the ratings continued to dip and CBS eventually canceled the series after Season 3. It didn't stay off air for long though.
After the original Airwolf was canceled, USA network picked up the series for a fourth season, but completely revamped it with an entirely new cast and a much smaller budget. The new version of Airwolf only aired for one season in 1987 before it was canceled again.
5. Southland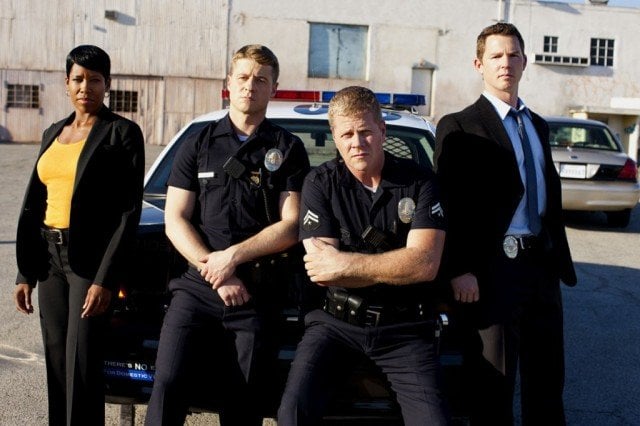 The police drama, which focused on the officers of the Los Angeles Police Department, premiered on NBC in 2009. Only one season later, the network ended up canceling, claiming the show was too dark for its 9 p.m. broadcast time slot. Luckily, TNT intervened and decided to bring it back on the air. Southland ended up running for another four seasons on its new home. The series was eventually officially canceled (again) in 2013.
 6. Community
The series, which follows an ensemble cast of characters at a community college in the fictional town of Greendale, Colorado, premiered on NBC in 2009. The show received critical acclaim and developed a cult following, but was never big in ratings throughout its run. The show was canceled in 2014 after five seasons.
Luckily for its devoted fanbase, it was saved only a month later, when Yahoo! Screen announced it was picking up a show for a sixth season. That season kicked off in March 2015. Yahoo! has confirmed that they plan on continuing the franchise, most likely in the form of a feature film.
7. Longmire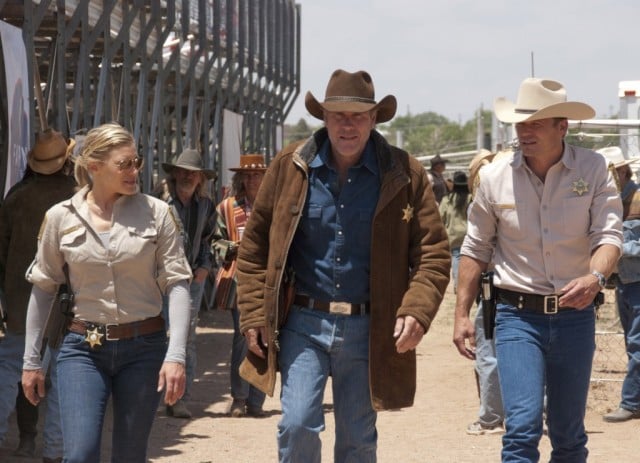 A&E canceled the popular crime drama, based on Craig Johnson's mystery novels, in August to the surprise of fans everywhere. The series was the channel's most-watched original drama, but the network unexpectedly opted not to renew it for a fourth season. The decision sparked an outpouring of viewer support, and Longmire producer Warner Horizon immediately launched an effort to find a new home for the series.
Luckily for fans, Netflix heard fans' protests loud and clear. It was announced that the streaming service picked up the show for a 10-episode fourth season. The cast members, led by Robert Taylor and Katee Sackhoff, reprised their roles in the fourth season, which premiered in September 2015.
8. The Killing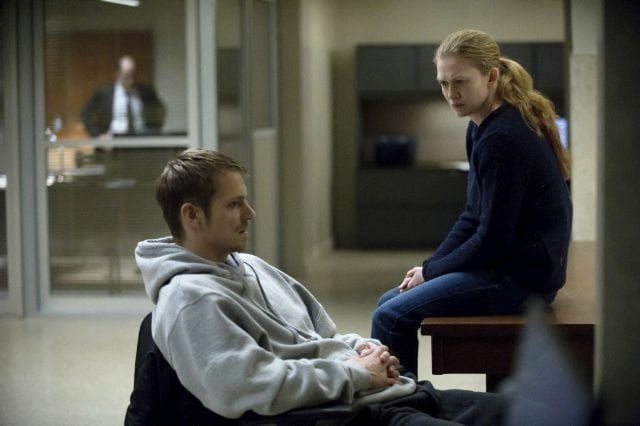 The AMC murder mystery drama has had a particularly tumultuous journey, getting axed on three separate occasions. The network initially canceled the show in July 2012 after the second season failed to perform as well as the first. AMC then changed their mind and renegotiated a deal with Fox TV and Netflix to pick up the show for the third season. When that season again proved to be disappointing, the network pulled the plug on the show for a second time in September 2013.
Just two months after the second cancellation, Netflix announced it had picked up the show itself for a fourth and final season. The show's last six-episode run premiered on the streaming service in August 2014. The concluding installments of the series ended up earning mixed reviews from both critics and fans alike.
9. 24
The original 24 ran from 2001 to 2010, winning high critical acclaim and many awards — including a Best Drama Golden Globe and an Outstanding Drama Emmy — along the way. Four years after it ended, star Kiefer Sutherland reprised his role as Jack Bauer in the miniseries, 24: Live Another Day. The revival consisted of 12 episodes set four years after the events of Season 8 and aired on Fox. Mary Lynn Rajskub, Kim Raver, and William Devane all reprised their roles and the miniseries received widely positive reviews, with particular praise for Sutherland's performance.
10. The Mindy Project
Fans of Mindy Kaling's sitcom were not happy after Fox announced that it was officially canceling the show in 2015. Though the series was never a ratings juggernaut for the network, it gathered an incredibly devoted fan base throughout its initial three-season run — something that was made abundantly evident by the strong reaction that the cancellation sparked on social media. Still, viewers held out hope that the show would get a second life, following speculation that Hulu (which already aired past episodes of the sitcom) was strongly considering making The Mindy Project part of its own slate.
Audiences got their wish granted, after the service
picked the show up for a fourth season in 2015
, with the option of renewing the series for more seasons beyond that. In spring 2016, the streaming service exercised that option, ordering a fifth season of T
he Mindy Project
.
11. Gilmore Girls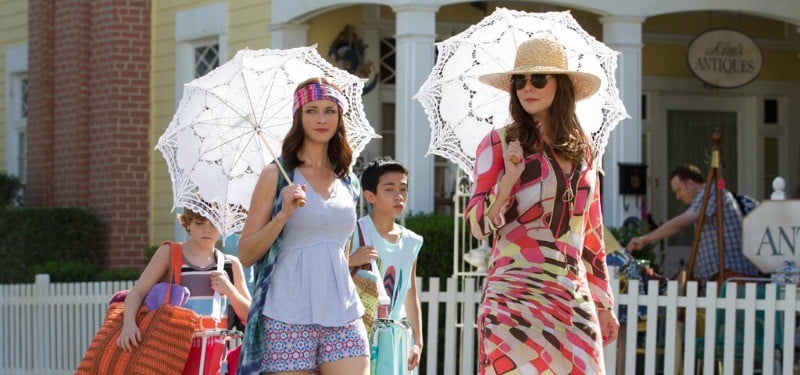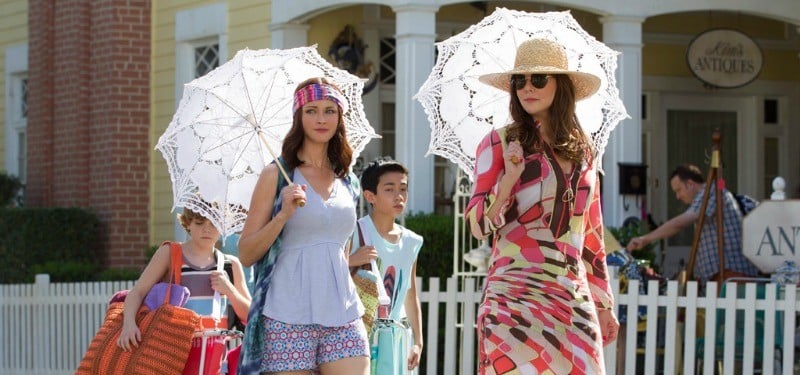 Gilmore Girls was canceled in 2007, after airing a seventh and final season that saw the departure of original creator Amy Sherman-Palladino. Loyal fans were left widely unsatisfied with the ending, so it's no surprise that Netflix decided to bring back the beloved family dramedy in 2016. The original cast members, including Lauren Graham, Alexis Bledel, Kelly Bishop, and Melissa McCarthy, reprised their roles in the four-episode revival. The show, appropriately titled Gilmore Girls: A Year in the Life, follows the titular characters as they encounter their various personal and professional struggles through each season of the year.
12. Full House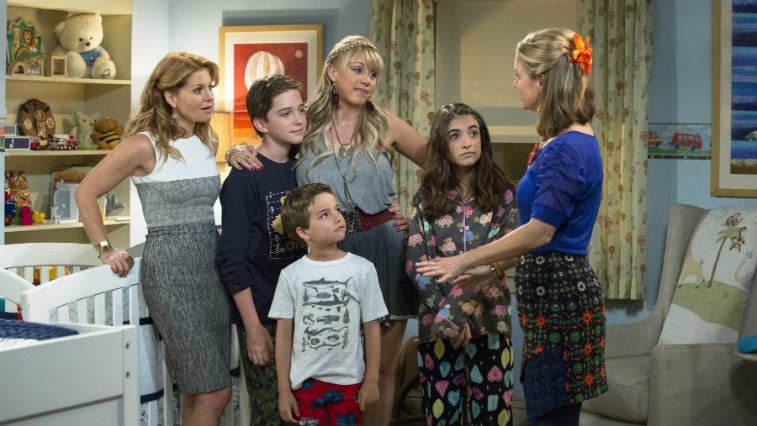 Two decades after getting canceled on ABC, the family sitcom returned to the airwaves in 2016 with Netflix's Fuller House. The revival boasted a similar premise to the original, with Candace Cameron-Bure playing a now grown-up DJ Tanner who moves back into her childhood home with her three kids after the death of her husband. Her sister, Stephanie (Jodie Sweetin), and best friend, Kimmy (Andrea Barber), decide to move in to help her. Stars Bob Saget, Lori Loughlin, John Stamos, and Dave Coulier also make cameos. Fuller House has gone on to air a second season.
Check out Entertainment Cheat Sheet on Facebook!