12 TV Shows That Survived After Losing a Lead Star
While some TV stars stay with their respective shows for its entire run, others choose to move on and pursue other projects — even if the network isn't quite ready to let go of the series just yet. Though a star's exit can sometimes leave both the network and the viewers in a tough spot, there are several shows that continued after losing a lead actor.
Plenty of small-screen dramas and comedies, from The X-Files to The Office, have found ways to work around the loss of crucial characters (albeit with mixed results). Here are 12 TV series that managed to hang on for at least one more season after losing a lead star.
1. Nashville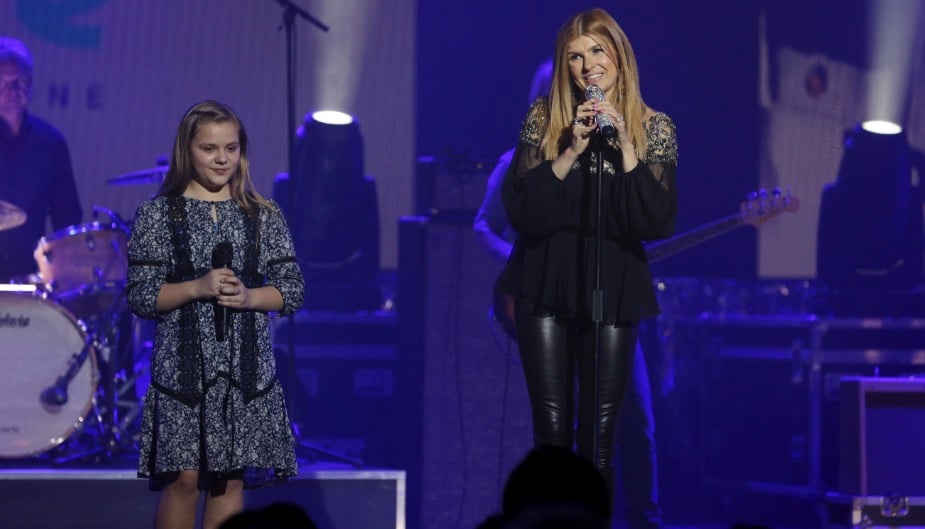 Fans were thrilled when CMT saved Nashville from cancellation and renewed it for a 22-episode fifth season. But that didn't last long. The show's loyal viewers were left shocked when Rayna James, the lead character played by Connie Britton, died after a car accident in the season's ninth episode. The move came after Britton reportedly decided to leave the show in order to focus on other projects, among other reasons.
Considering the series is only halfway through Season 5, the show still has plenty of Britton-less episodes left to fill, many of which will likely focus on the aftermath of her devastating death. Regardless, the country music drama has a future without her. The series was recently renewed for Season 6.
2. The Vampire Diaries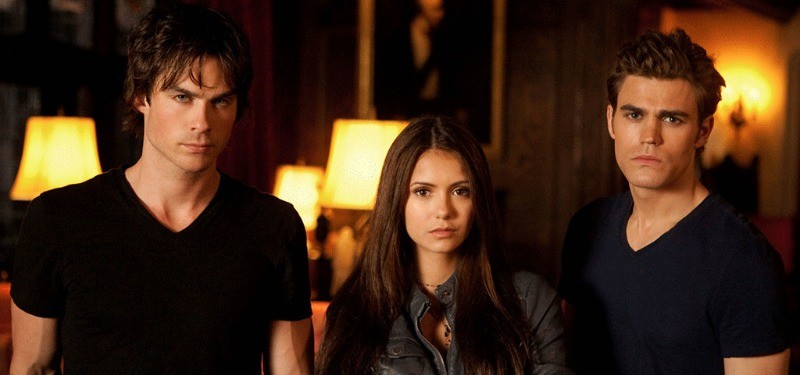 In 2015, original star Nina Dobrev confirmed via Instagram that she would be leaving the show after its sixth season. At the end of the season, her character, Elena, was left asleep in a coma and hidden so that Damon (Ian Somerhalder) could eventually reunite with her. Following her exit, the series went on for two more seasons, with Season 8 marking the show's last. Dobrev returned to appear in the show's 2017 finale episode.
3. The Office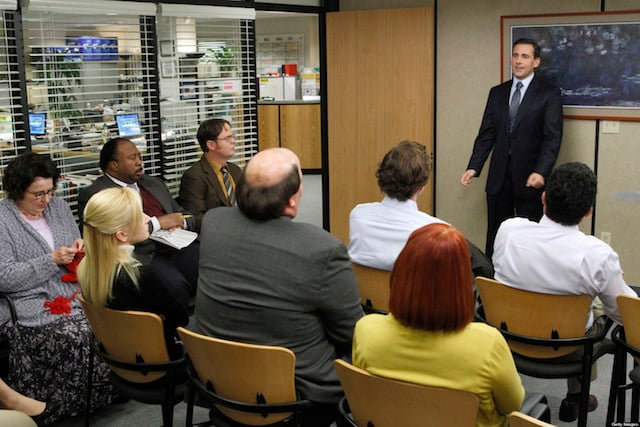 There's no question that the critically acclaimed NBC comedy wouldn't have been what it was without Steve Carell's Michael Scott. The actor was an integral part of the series and earned multiple award nominations for his portrayal of the eccentric regional manager of Dunder Mifflin Inc. in Scranton, Pa. In 2006, he took home a Golden Globe for Best Actor in a TV Comedy.
So it's no surprise that fans of the show were devastated when Carell announced he would be leaving the series when his contract expired at the conclusion of the seventh season. His last episode as a main character, entitled "Goodbye, Michael," aired in 2011 and showed Carell's Michael walking to a plane to join his fiancée, Holly Flax, in Boulder, Colo. The show only ran for two more seasons after his departure, with Carell eventually reprising his role in the series finale.
4. Two and a Half Men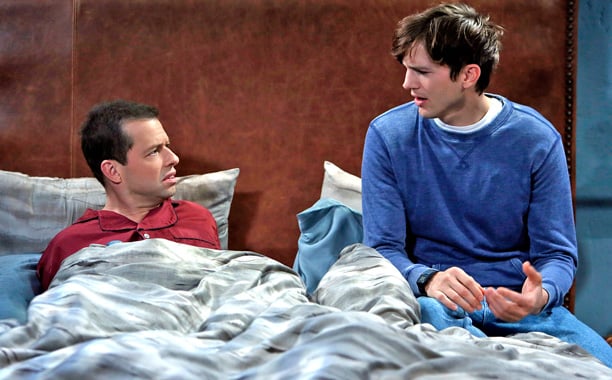 At some point, it might have been difficult to picture the CBS sitcom without original star Charlie Sheen, but that was before the now infamous showdown between Sheen and Two and a Half Men creator Chuck Lorre in 2011. It all started that year, with rumors that Sheen was leaving the series following a stint in rehab.
The actor dispelled the speculation when he revealed he'd signed on for two more seasons. But that didn't last long — in 2011, the actor again entered rehab and the show was put on hiatus for an indefinite period of time. When Sheen then began making verbal denunciations against Lorre, production on the series was halted altogether. Eventually, CBS announced that Sheen had been fired from the series.
The ninth season started with Sheen's character having been killed off; Ashton Kutcher was brought on as a replacement lead. After making his own rebukes against the show, fellow lead Angus T. Jones also left the series in Season 10. He was replaced by Amber Tamblyn, who played Charlie's illegitimate daughter, Jenny. Even after losing two of its original three leads, the sitcom continued through Season 12.
5. One Tree Hill
When the long-running CW drama premiered on its original network, the WB, in 2003, its premise was centered on two rival half-brothers, Lucas Scott (Chad Michael Murray) and Nathan Scott (James Lafferty), who compete for positions on their school's basketball team, as well as the attention of various love interests, including Peyton Saywer (played by Hilarie Burton).
In 2009, it was announced that both Murray and Burton were leaving the series at the conclusion of Season 6. Their departure shocked much of the show's fanbase as, in addition to being two of the five main protagonists, Lucas and Peyton provided one of the show's central love stories.
To fill the void, the show added several new characters, including Robert Buckley's Clay and and Shantel VanSante's Quinn. Austin Nichols, who played Peyton's ex Julian Baker, was upgraded to series regular status. One Tree Hill ran for three seasons without Burton and Murray, with the latter making a brief appearance in the ninth and final season.
6. Scrubs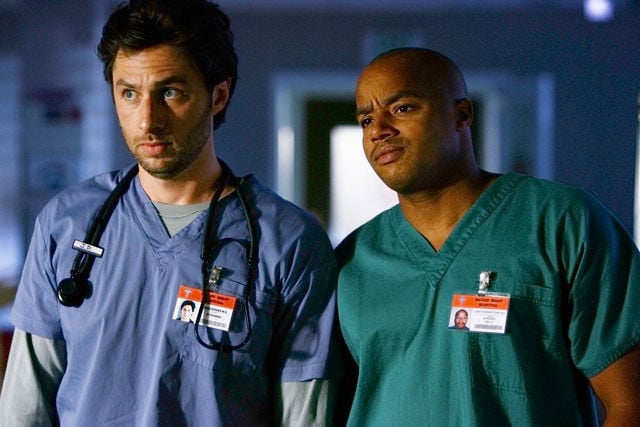 Scrubs began undergoing changes after the end of its seventh season, when the series moved from NBC to ABC. The eighth season wrapped up most of the main cast's storylines, and its two-hour final episode, entitled "My Finale," was expected to serve as the end to both the season and the series overall. But it eventually became clear that the network was planning on bringing the show back for a ninth season.
With the contracts up for most of the original cast members, Season 9 shifted its focus to four new medical students, with only Donald Faison and John C. McGinley returning full-time. Meanwhile, Zach Braff and Sarah Chalke served as recurring guests, although Braff stopped appearing after the first several episodes. Unsatisfied with the ratings, ABC canceled the show after that season.
7. The X-Files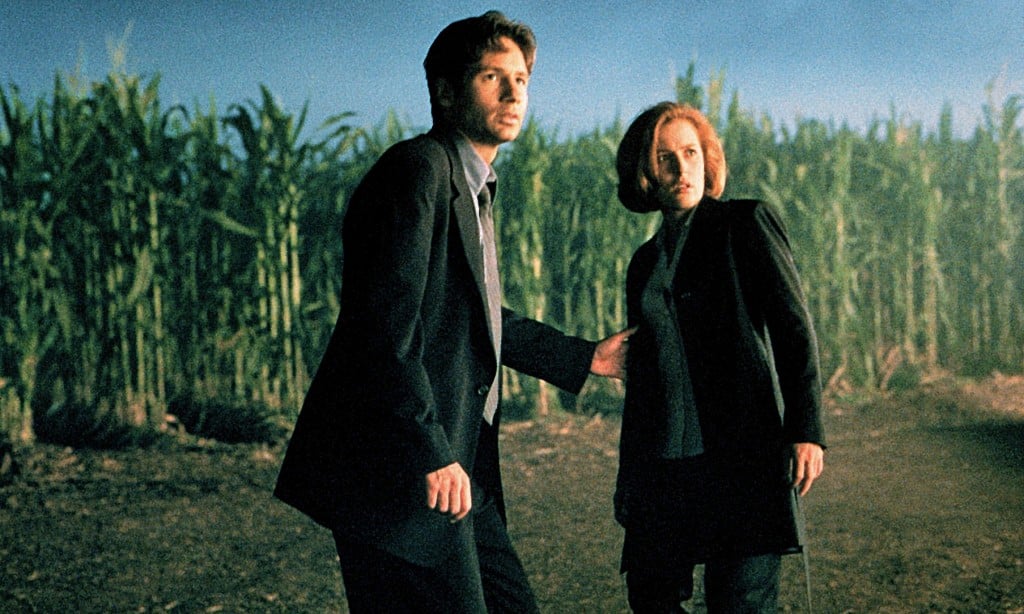 The classic sci-fi horror drama, which originally aired from 1993 to 2002, revolved around FBI special agents Fox Mulder (David Duchovny) and Dana Scully (Gillian Anderson). The first seven seasons featured Duchovny and Anderson equally, but Anderson later took precedence when the former decided to quit full-time participation in the series.
Though many viewers thought that meant the end of the show, it was eventually decided that the series would continue, with Mulder getting abducted at the end of the seventh season and returning for only 12 episodes the following year. The producers then brought on the character of John Doggett, played by Robert Patrick.
Though execs hoped the new lead would help fill the void left by Duchovny, the show only managed to run for two more seasons. Earlier this year, it was announced that both Duchovny and Anderson will reprise their roles in an upcoming six-episode event series.
8. Laverne and Shirley
As ridiculous as it may seem for Laverne & Shirley to go on without Shirley, it did happen, for at least a brief period of time. After a disagreement with producers, lead Cindy Williams decided to depart the series in 1982, only two episodes into the eighth season. She subsequently filed a lawsuit against Paramount. The case was eventually settled out of court, and Williams was given an exit payment and released from her contract.
On the show, Shirley's absence is explained with a note left for Laverne saying that she had left town quickly to join her husband overseas. The show retained its title, although Williams never appeared again and was removed from the opening credits. Considering it lost one of its two title stars, ratings held relatively steady. Nevertheless, that ended up being the last season of the ABC sitcom.
9. Charmed
The first three seasons of The WB's fantasy supernatural drama focused on the three Halliwell sisters, Prue (Shannen Doherty), Piper (Holly Marie Combs) and Phoebe (Alyssa Milano). Doherty left the show after Season 3, with her character getting killed off in the season finale.
Their long-lost half sister, Paige Matthews (Rose McGowan), took her place within the "Power of Three" from Season 4 onwards. Her character proved popular with audiences, helping the show go on for a total of five more seasons. The series concluded after the end of Season 8.
10. Spin City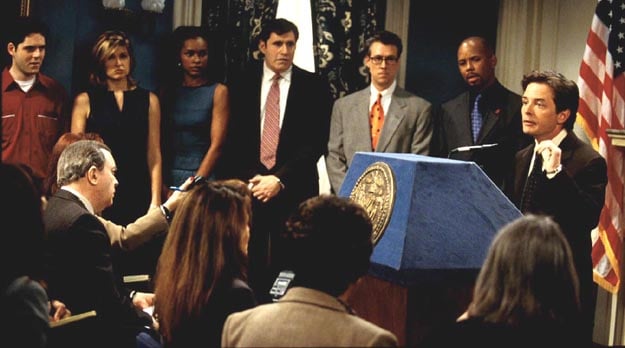 The ABC sitcom was in its fourth season when star Michael J. Fox announced he was leaving due to his battle with Parkinson's disease. At the same time, co-creator and executive producer Bill Lawrence also left the show, along with a few cast members and other writer-producers.
The remaining producers decided to continue the series with a new lead, bringing Charlie Sheen on to play the new deputy mayor of New York City. The show's production was moved from New York to Los Angeles. The series took a dip in ratings but avoided cancellation for one season. It was eventually canceled after Season 6.
11. Cheers
This was one of the few instances in which the show lasted longer after its transition in leads. Shelley Long, who played Diane Chambers, was a crucial part for the show's first five seasons. When she left to focus on her movie career, Kirstie Alley was brought on to the show, with her character Rebecca Howe filling in for Diane. It was a successful move — fans of the show tuned into the series for another six seasons, with some even preferring Alley's version of the show. The sitcom officially concluded in 1993, after its 11th season.
12. Three's Company
Three's Company became Two's Company in Season 5, after lead Suzanne Sommers demanded a heavily increased salary for her portrayal of Chrissy. When her demands went unmet, Somers went on a strike against the show, failing to show up for tapings. Afraid of losing its lead, ABC struck a compromise with the actress, who was still under contract at the time.
She continued to appear in the series, but only in 60-second scenes in a handful of episodes. At the end of the season, Somers's contract was not renewed, and Chrissy's character was replaced by that of her clumsy cousin Cindy Snow (Jenilee Harrison). It worked out for the most part, with the show continuing through Season 8.
Check out Entertainment Cheat Sheet on Facebook!