Beloved American TV Shows That Started Out Bad but Became Great
The first season of a TV show sets the pace for the rest of the series. While some shows burn out after a season, others establish a long-term premise. But if a show has a rocky start, can it ever recover?
In the case of these beloved series, the answer is yes. Characters were retooled, and overarching themes may have changed, but the following series received a second season and realized their full potential. Fans hated the first season of one beloved NBC show (page 9).
1. Seinfeld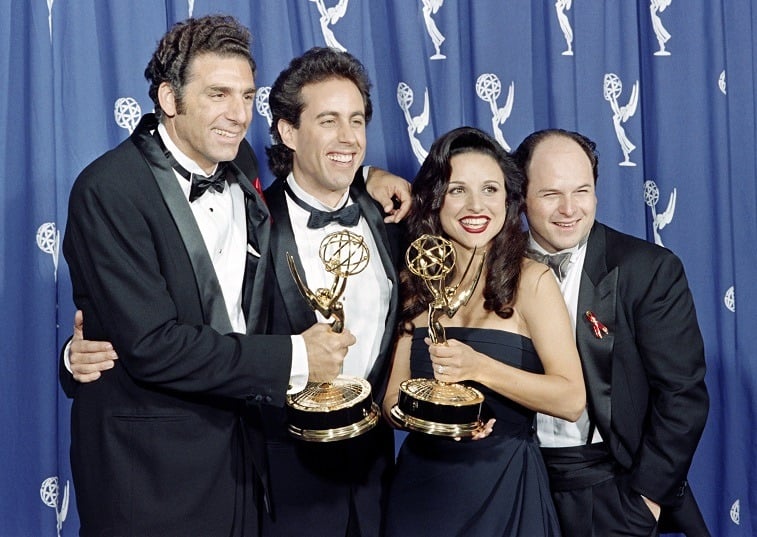 Number of seasons: 9
Worst season per Rotten Tomatoes: NA
The Emmy award-winning show nearly never was. Larry David's Seinfeld struggled with its pilot episode, which excluded Elaine from the show entirely and gave Kramer (named "Kessler") a dog. Test audiences rated it poorly, and most believed it would only appeal to New Yorkers.
Once David and his team worked out the kinks, including casting Julia Louis-Dreyfuss, Seinfeld hit its stride. The series finale was the "third-highest rated series-ender ever, topped only by those of Cheers and M*A*S*H," according to Rotten Tomatoes.
Next: This police drama was nearly killed off.
2. Bones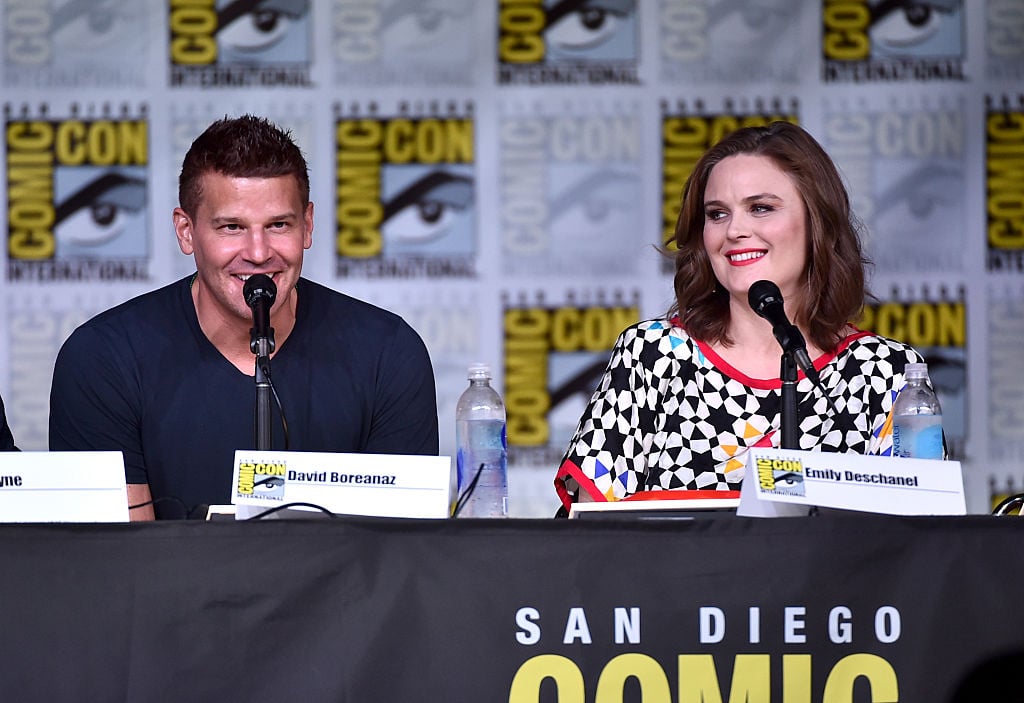 Number of seasons: 12
Worst season per Rotten Tomatoes: Season 1, 58%
Critics saw the first season of Fox's Bones as just another police drama used to populate its network. Slate's Dana Stevens may say it best: "Watching attractive people poke at skull fragments is not inherently interesting."
Emily Deschanel's role as a forensic anthropologist eventually gave the show a unique angle, and the ratings ascended. The Los Angeles Times said, "Having proved that patience is indeed a virtue, especially among television executives, Bones has more than earned its moment of joy." The 12th and final season concluded in 2017.
Next: This hit show redefined these actors' careers — after the first season.
3. Breaking Bad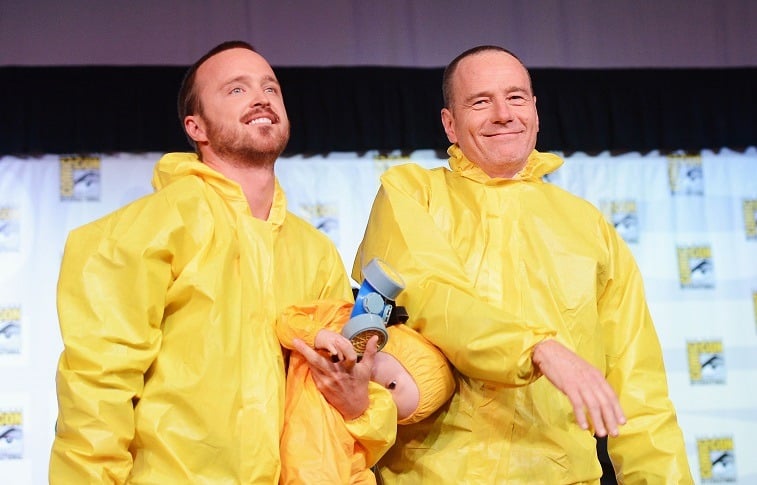 Number of seasons: 5
Worst season per Rotten Tomatoes: Season 1, 79%
In 2008, Breaking Bad premiered to mixed reviews. The Boston Globe's Matthew Gilbert said, "The show tries too hard to be socially relevant."
Although its first season was a little forced and certainly gruesome, creator and executive producer Vince Gilligan worked with the actors and writers to create one of the most popular series of the last decade. The rest of Breaking Bad's seasons received 100% on Rotten Tomatoes.
Next: This show changed major elements in order to see success.
4. Cougar Town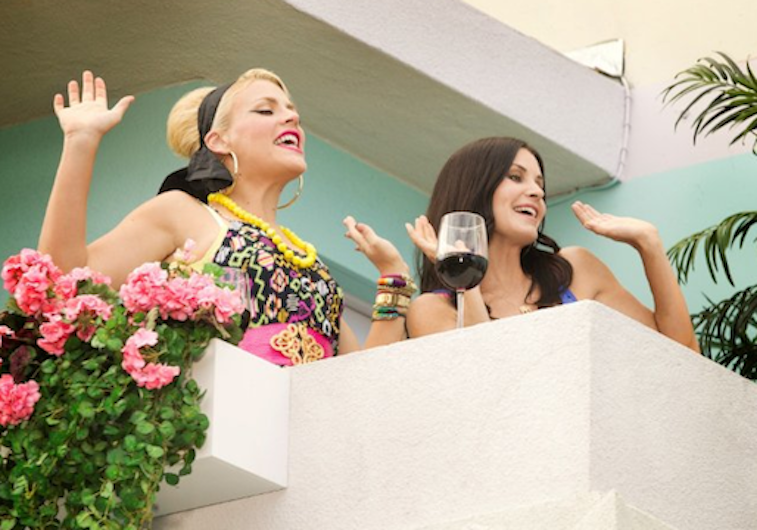 Number of seasons: 6
Worst season per Rotten Tomatoes: Season 1, 46%
The name of Bill Lawrence's sitcom turned off potential viewers. For the show's initial premise, the title fit: Courteney Cox plays Jules, a newly single mom. She begins to date younger men, thus the "cougar" dual-reference (it's also a nickname for the town they live in, but this is barely addressed).
Viewers didn't love the overall concept, either. Fortunately, it was quickly corrected: Jules falls for her similarly aged neighbor, Grayson. The series then focuses on the "Cul-de-sac Crew," made up of Jules' family, neighbors, and her assistant, Laurie.
It's a testament to the writers and creators that they were able to shift the tone just enough to make the Sex and the City-in-Florida comedy become a heartwarming sitcom about a dysfunctional, yet loving extended family.
Next: This ABC favorite made huge changes.
5. Boy Meets World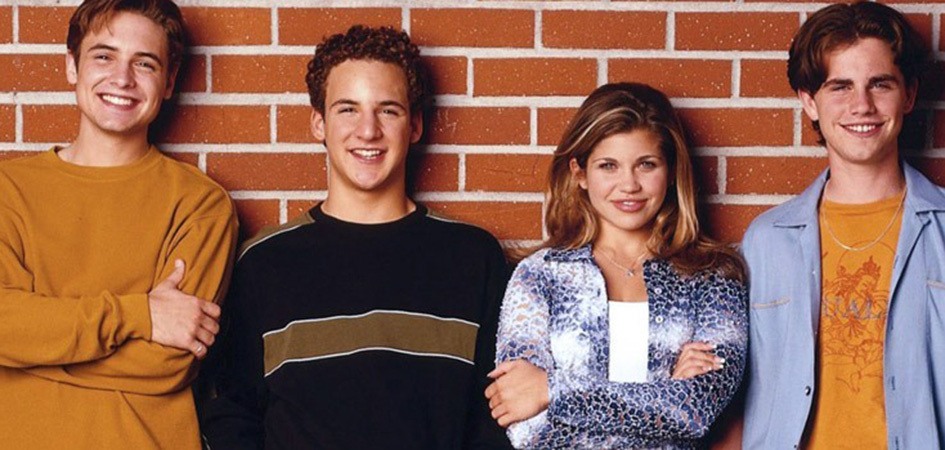 Number of seasons: 7
Worst season per Rotten Tomatoes: (no score yet)
Fans of ABC's '90s gem, Boy Meets World, may not recall the first season at all. Most remember it as a show with so many inconsistencies it could make your head spin. While the series began with the characters in junior high, Season 2 suddenly saw them start high school.
Season 1 was different in several ways: The premise was goofier, Eric was a jock (and a jerk), and Topanga was a full-on hippie. The following seasons saw drastic character changes, and things got a bit more serious. Regardless, most agree the best seasons of the series occur during the high school years.
Next: This show almost wrapped in one season.
6. Fargo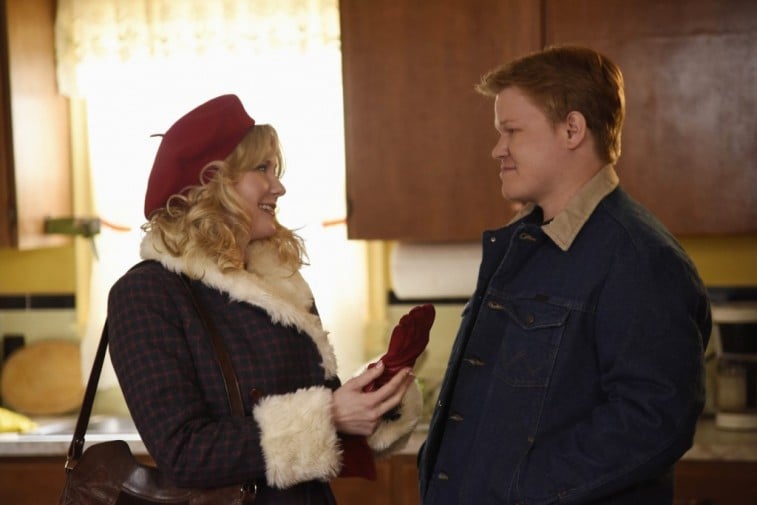 Number of seasons: 3
Worst season per Rotten Tomatoes: Season 3, 93%
It's common to see a TV series adapted from a decades-old film. In Fargo's case, the source material was highly acclaimed, but didn't offer enough substance for multiple seasons. Thus, the crime element, location, and sensibility borrowed from the film, but the characters and time period changed.
Season 1 on FX had bumps along the road. The mystery wrapped up, as it was billed as a limited series. When Fargo was renewed for a second season, it became a beloved anthology series.
Next: This controversial animated series almost didn't make it.
7. South Park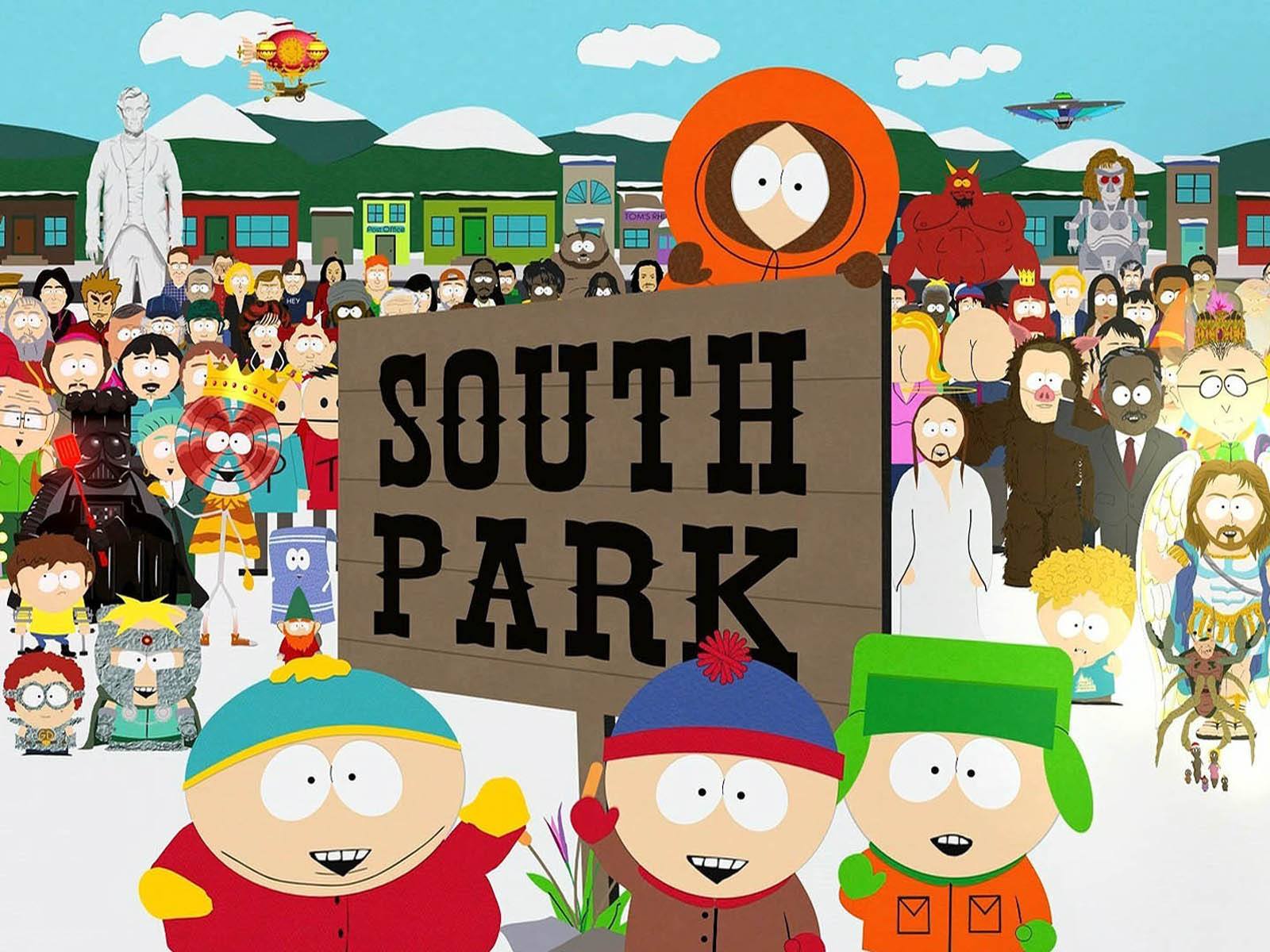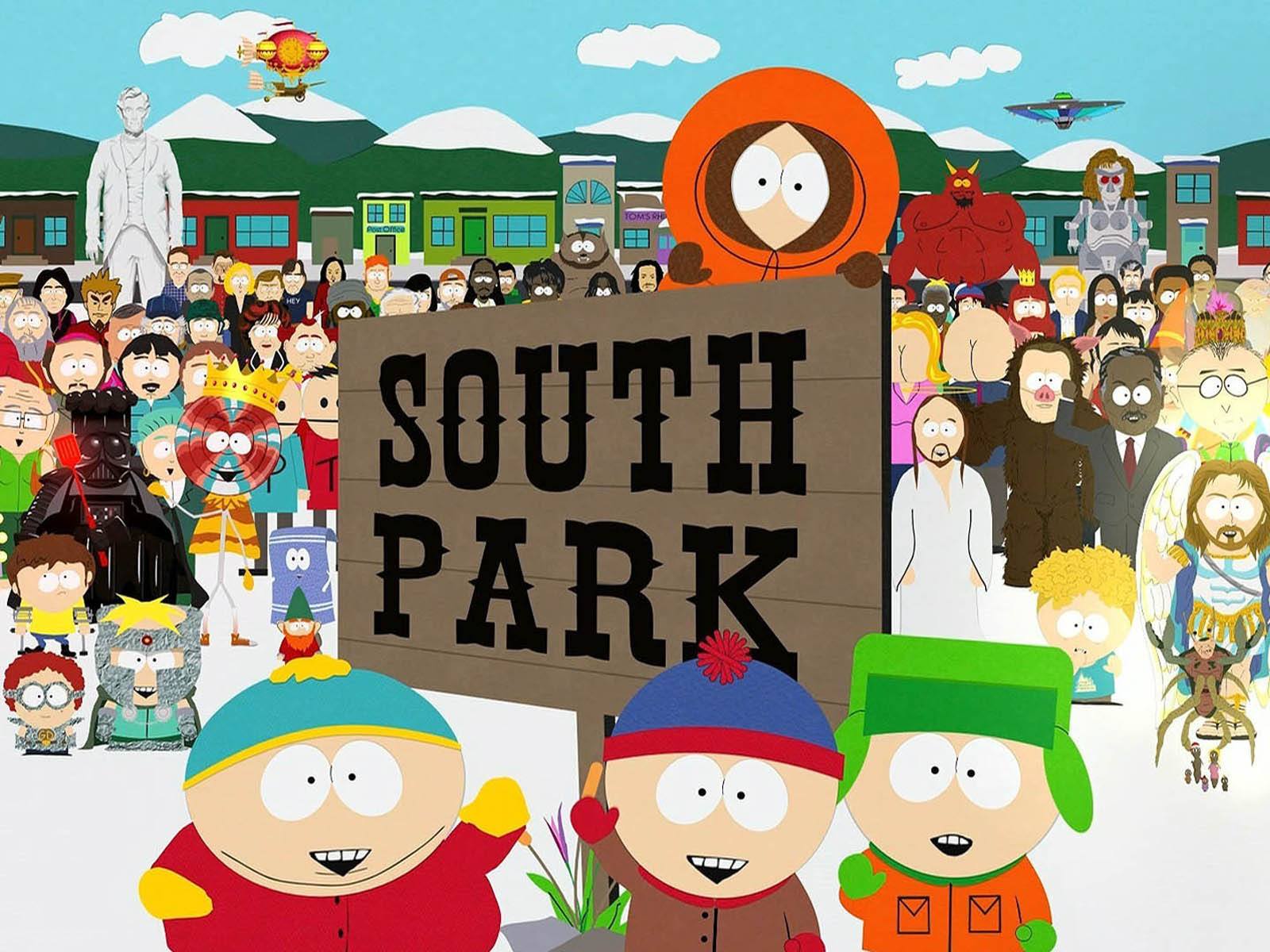 Number of seasons: 20 (so far)
Worst season per Rotten Tomatoes: Season 13, 67%
Trey Parker and Matt Stone's acclaimed animated series is now part of the cultural landscape. However, at one time, it was the center of massive controversy.
Although a ratings success, the first season of South Park garnered many bad reviews. A bunch of elementary school children with potty mouths addressing political issues? Nothing like this had been done before.
But South Park found its place. As the show has grown, so has its scope. And in later seasons, they've even created multi-episode narratives, rare for an animated show, let alone one where colossal events occur in 22 minutes. Though ratings wax and wane, the show marches on.
Next: This Joss Whedon series almost didn't make it off the ground.
8. Buffy the Vampire Slayer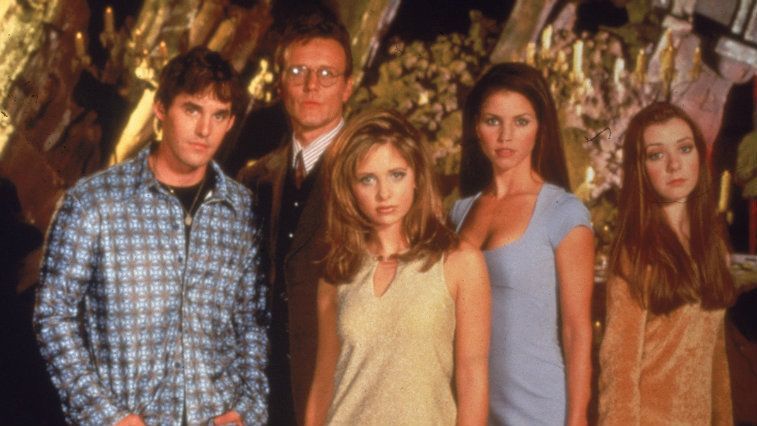 Number of seasons: 7
Worst season per Rotten Tomatoes: (no score yet)
Joss Whedon's groundbreaking female-led series is still referenced as one of the greats. But the first season suffered from a common flaw in the sci-fi genre: the monster-of-the-week formula.
Made popular by The X-Files, this storytelling method tends to stunt character growth and forgo the season-long arc, which can cause viewers to lose interest.
Season 1 of Buffy relied on this, and paired with its campiness — both a strength and weakness of the series — made for an awkward introduction. Fortunately, the season finale pulled things together, setting the pace for the rest of the series.
Next: This now-NBC classic almost died in its formative years.
9. Parks and Recreation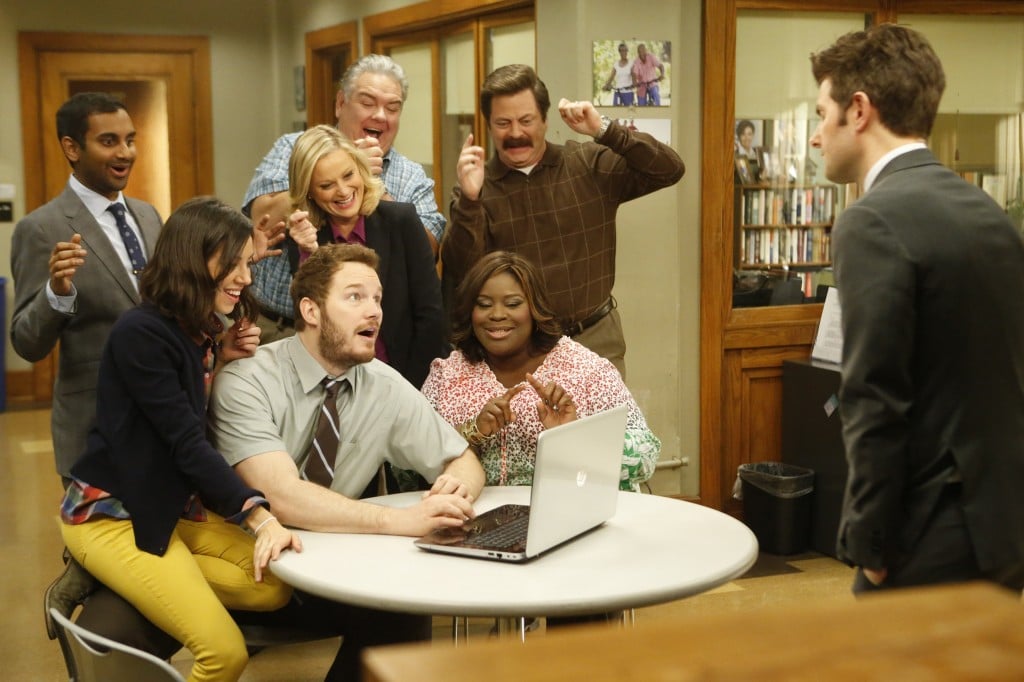 Number of seasons: 7
Worst season per Rotten Tomatoes: Season 1, 57%
The mockumentary style of The Office was so successful that NBC conceived a spinoff, taking place in a small-town Indiana government office.
Producers quickly abandoned the connection to its inspiration, but aside from the filming techniques, the series had something else in common with The Office: The first season struggled to cement the main character's personality.
In Season 2, Leslie Knope underwent major changes, shifting from ditzy to earnest and intelligent. Production wrote the object of her affection, Mark, off the show, and Rob Lowe and Adam Scott took his place. Parks and Rec lasted several seasons on NBC before coming to a close.
Next: These beloved NBC co-workers struggled during their first season.
10. The Office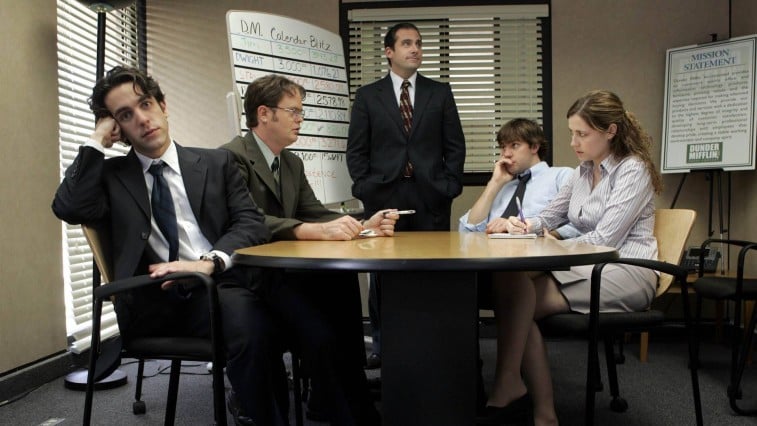 Number of seasons: 9
Worst season per Rotten Tomatoes: (no score yet)
This sounds blasphemous, but hear us out. The U.S. remake of The Office lasted a lot longer than its British source material. But at first, it pulled too much from the dry U.K. version created by Ricky Gervais, which didn't translate to the NBC audience.
Fortunately, the show quickly remedied this. Steve Carell's Michael Scott became more of a lovable doofus than a jerk, and other characters fell into their respective places. The show struggled to get back on its feet after Carell left in Season 7, but the ninth and final season saw a happy ending.
Next: This show needed to grow up. 
11. Parenthood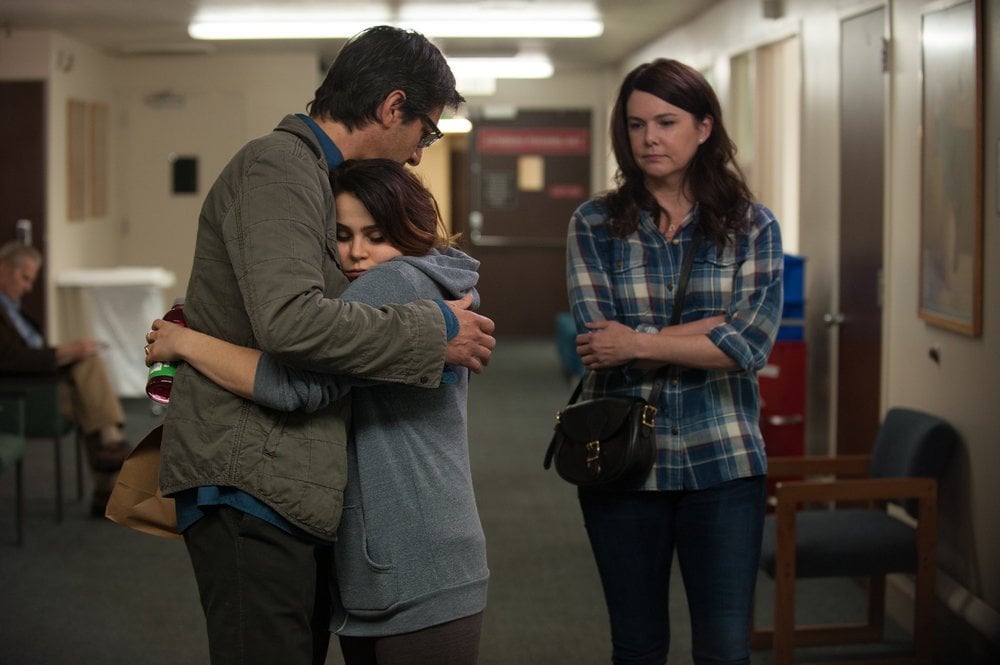 Number of seasons: 6
Worst season per Rotten Tomatoes: Season 1, 59%
This comedy-drama about a large, loving family could make a grown man cry. But only critics cried during its first season, citing too many cast members and storylines. It had "no clear focus or tone," wrote David Hinckley of New York Daily News.
Parenthood's second season made a comeback with a 100% rating on Rotten Tomatoes. The show had healthy ratings until its end in 2014. For its sixth and final season, Hinckley wrote, "The parents of Parenthood, who include old-school TV guy Ron Howard, can be proud of how the kid turned out."
Next: Producers saved this sitcom starring Jane Fonda and Lily Tomlin.
12. Grace and Frankie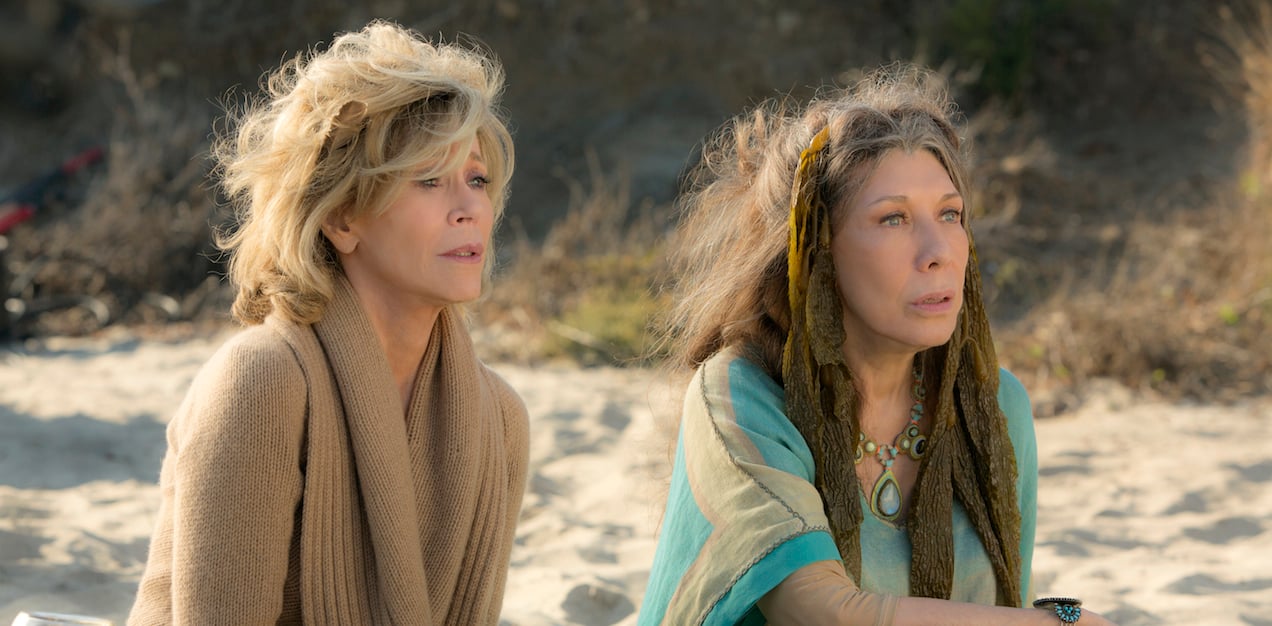 Number of seasons: 3 (so far)
Worst season per Rotten Tomatoes: Season 1, 55%
With stars Jane Fonda and Lily Tomlin, and Friends creator Marta Kauffman at the helm, Netflix's Grace and Frankie got a lot of early buzz. Few shows focus on senior citizens. It was a daring move, but if anyone could make it work, it was this crew.
Sadly, the first season received mixed reviews. Critics praised the cast, but didn't feel that the writing was strong enough. Seasons 2 and 3 showed vast improvements, and a fourth season premiered in January 2018.
Next: This Greg Garcia show struggled to find its footing.
13. Raising Hope
Number of seasons: 4
Worst season per Rotten Tomatoes: Season 1, 83%
Greg Garcia created Raising Hope fresh off his previous hit, My Name Is Earl. Like its predecessor, Raising Hope follows a lower-class man who finds himself in precarious situations. But the premise was unique: Jimmy has a one-night stand with a serial killer, and must raise their daughter with the help of his parents and friends.
The show took time to find its footing. Recurring characters, Barney and Maw Maw, became regulars in Season 2, and the series explored themes beyond parenthood. The natural evolution of the show's relationships allowed for four successful seasons.
Next: This AMC series struggled to gain attention.
14. Halt and Catch Fire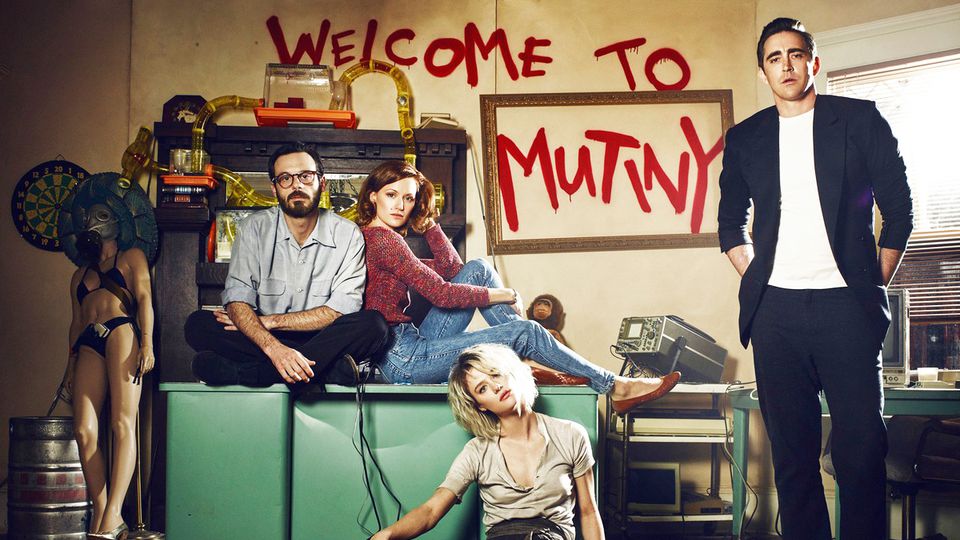 Number of seasons: 3 (so far)
Worst season per Rotten Tomatoes: Season 1, 78%
Breaking Bad and Mad Men were mega hits for AMC, but Halt and Catch Fire didn't receive the same attention. Set in the '80s and '90s, the drama stars Lee Pace as a computer engineer in the early days of the World Wide Web.
As a whole, the series garnered positive reviews. However, the first season had issues. As Gizmodo's Leslie Horn wrote, the characters were flat and the story lacked depth. However, Season 2 saw the series come into its own, and it steadily improved through its fourth and final season.
Next: Low viewership hurt this critically acclaimed show.
15. Enlightened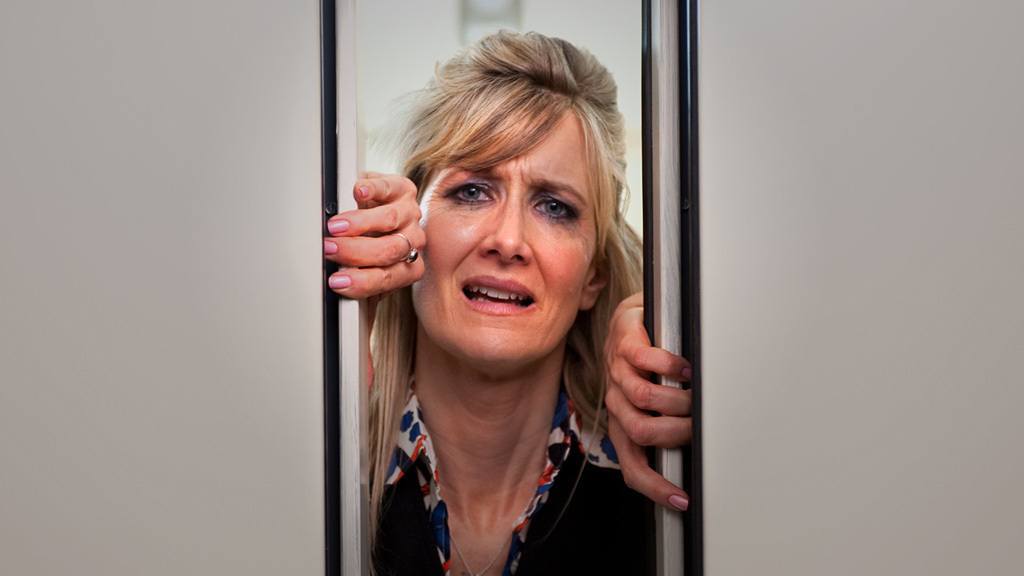 Number of seasons: 2
Worst season per Rotten Tomatoes: Season 1, 79%
Not every show continues to grow after an improvement. HBO's Enlightened followed Laura Dern's character, a woman who returns to work after a nervous breakdown. The cast was fantastic, and the first season received good reviews, but low ratings.
Things improved in the second season, with even more positive reviews. Unfortunately, the series was canceled. It's hard to say whether more viewers would have led to a renewal, but it certainly wouldn't have hurt this critics' darling.
Next: This show struggled until its fourth season.
16. Supernatural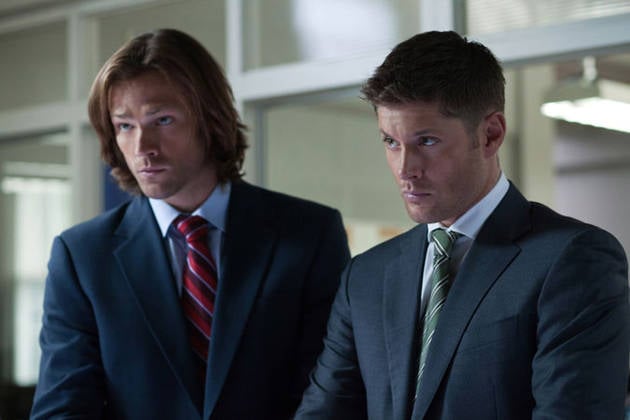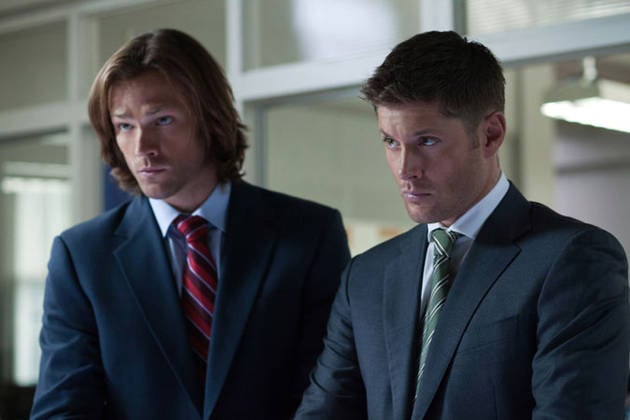 Number of seasons: 12 (so far)
Worst season per Rotten Tomatoes: Season 8, 63%
This long-running horror series has many devout fans. However, it took a little time to get things off the ground, as the show suffered from the week-to-week consistency of similar fantasy shows such as Buffy.
Though the merger of The WB and UPN was a downfall for some of the network's offerings, Supernatural was at an advantage. The formation of The CW allowed for a bit of an adjustment, as the show began to drift away from its formulaic origins.
Reviews were still mixed, but somehow, Supernatural continued to get renewed. The fourth season was where it finally began to pick up speed, with the introduction of Misha Collins' Castiel, who quickly became a fan favorite.
Next: This Rowan Atkinson series struggled with high production costs.
18. Blackadder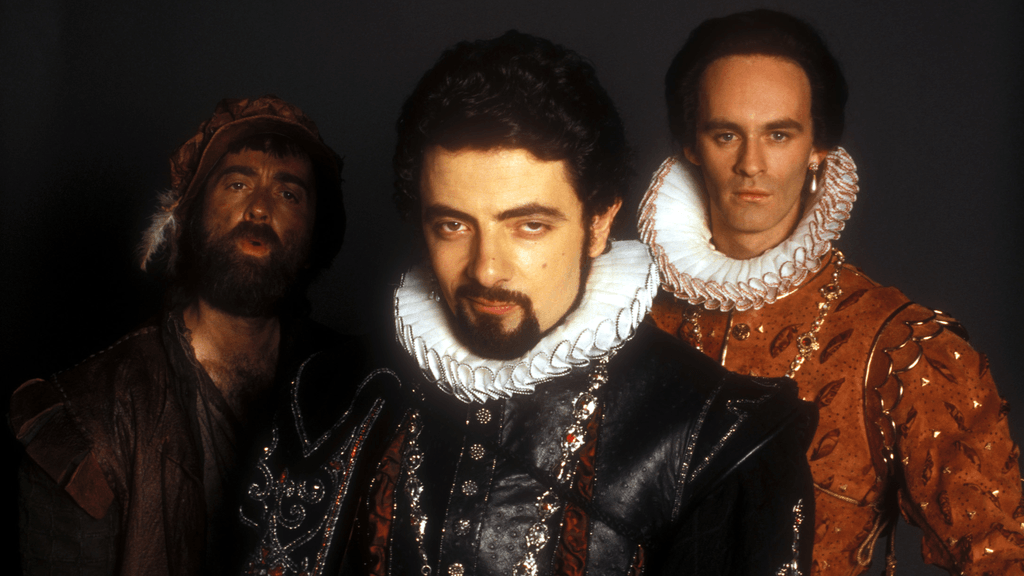 Number of seasons: 4 series
Worst season per Rotten Tomatoes: (no score yet)
British programming has long set the stage for anthology shows on TV. Blackadder, for example, is comprised of four separate series, though all follow the same titular character, played by renowned comedian, Rowan Atkinson. Like Fargo, each series is set in a different time period.
The original series, The Black Adder, was the most unusual of the lot. Set in the Middle Ages, the production costs were very high, and because of this, there was a significant period of time before Blackadder II.
The first series is considered the least funny, even by the creators themselves. Atkinson, formerly a writer, continued only as an actor, and several character and filming adjustments were made.
Next: A Marvel spinoff with a rocky start
19. Agents of SHIELD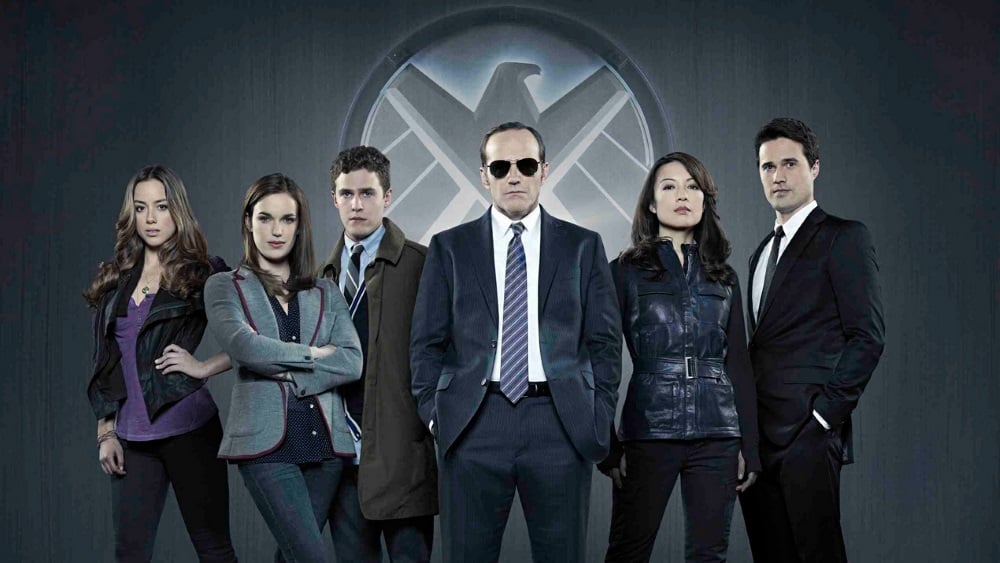 Number of seasons: 4 (so far)
Worst season per Rotten Tomatoes: Season 1, 85%
The major success of The Avengers paved the way for Marvel's television takeover. First up was Agents of SHIELD, which focuses on the agency that works alongside the superheroes in the fight against Hydra and other evil forces. With Avengers writer and director Whedon at the helm, the series seemed like a surefire win for ABC and Marvel.
But Whedon quickly backed off, leaving the project to his brother and sister-in-law, Jed Whedon and Maurissa Tancharoen, whom he'd worked with numerous times before. This, coupled with the return of Agent Phil Coulson, who had supposedly died in the MCU, made for an awkward start. The first season's reviews were mixed, though ratings were high.
As time went on, this shifted: Viewership has gone down, but critics continue to praise the series' evolution. With more Marvel offerings popping up every few months, who's to say how long the original will hold out on TV.
Next: This Buffy spinoff struggled at first.
20. Angel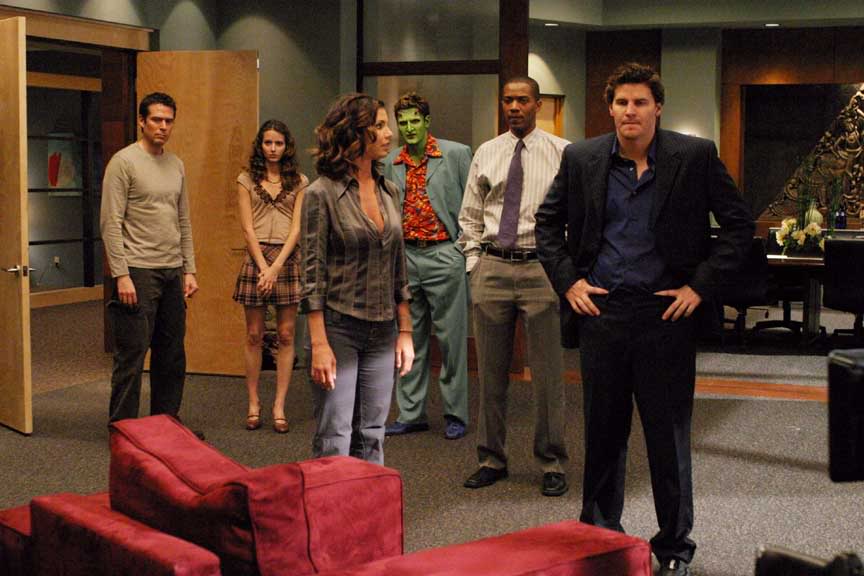 Number of seasons: 5
Worst season per Rotten Tomatoes: (no score yet)
With Buffy's increasing success in Season 2 and 3, Whedon was given a spinoff shaped around Angel, the vampire with a soul on a quest for redemption. This premise was reinforced repeatedly in the marketing campaigns and the opening credits … everything about the show said, "Angel is dark, mysterious, and brooding, but he just wants to be good." Quite frankly, it was a bit exhausting.
But things began to take a turn after Doyle, the kind half-demon with the powers of a seer, sacrifices himself, giving his abilities to the self-centered human, Cordelia. This sparks a change in her character, which paired with the reintroduction of former Watcher Wesley and a growing sense of humor seen in Angel, made for a more pleasing dynamic. Subsequent character additions and a physical move to a hotel office completed the much-needed transition from mediocre spinoff to compelling standalone series.