15 TV Shows That Were Ahead of Their Time
Though TV is, ultimately, entertainment, many series have had a lasting affect on audiences. TV shows that tried new things or predicted future technology are often met with a mixed response, but oftentimes, shine through in hindsight as pioneers of the small screen.
The following series, listed in chronological order based on their premiere date, did something that set them apart, cementing their place in pop culture history. Whether they launched a franchise legacy that spanned generations or were simply not appreciated for what they had to offer, here are just some of the TV shows that broke barriers in their time.
1. I Love Lucy (1951)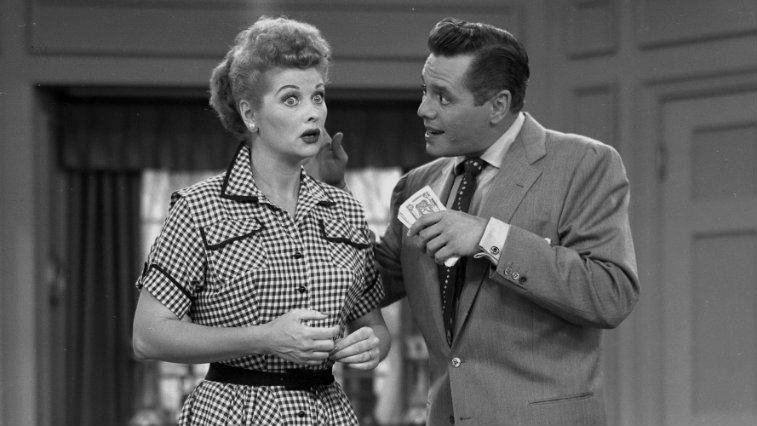 When I Love Lucy premiered, it was one of the first shows to feature a woman as the title character. Still considered one of the greatest series of all time, it broke countless barriers in its six-season run.
Among its many achievements, I Love Lucy was the first scripted show shot in front of a live studio audience, employing three cameras instead of the usual one. It featured a multi-ethnic relationship, which was undoubtedly controversial at the time. Another distinction was the show's depiction of Lucille Ball's real-life pregnancy, which was written into the show and made to match the actress' experience almost exactly. This was done in a period when the word "pregnant" wasn't even allowed to be spoken on TV.
2. The Twilight Zone (1959)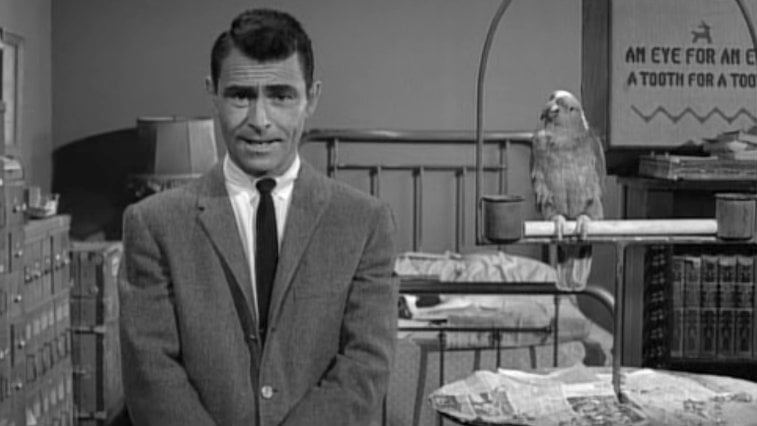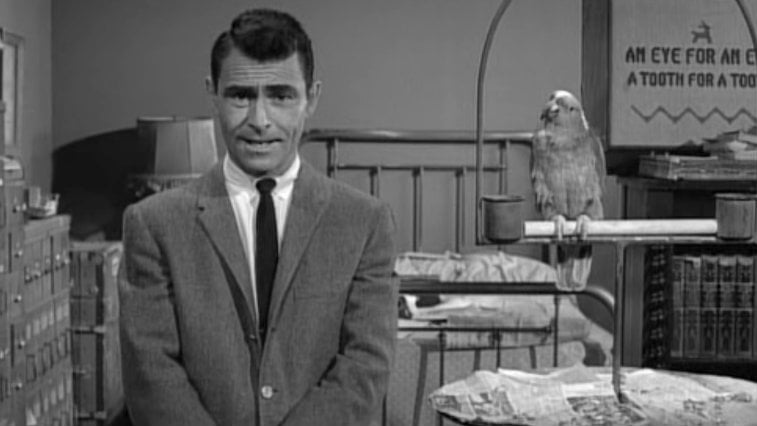 Almost any sci-fi entertainment you see today was likely impacted in some way by The Twilight Zone, but none more than Black Mirror, which adopted a similar anthology format to tell horrifying tales of technology gone wrong. But Rod Serling's original series was so much more than that, and its impact on popular culture can't be understated.
Need proof? The 156-episode fledgling series spawned films, games, comic books, stage productions, and a Disney theme park attraction. It continues to impact the entertainment world today, with both a film and a third revival series in the works. But perhaps its largest contribution is the surprisingly poignant insight it offered into the future, much of which we can look back on as a warning.
3. Star Trek franchise (1966)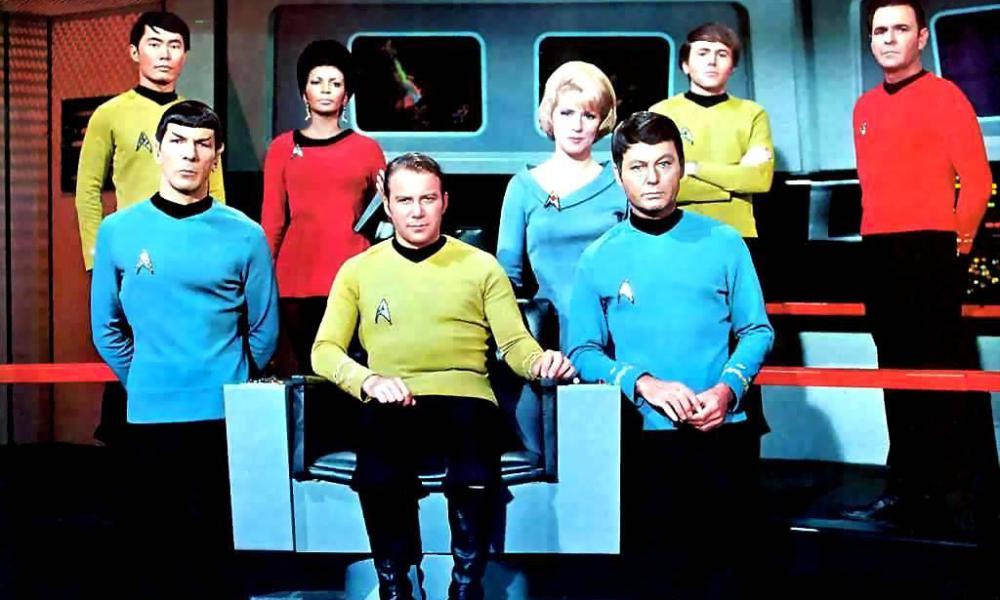 When it comes to futuristic technology, no show is comparable to Star Trek. After all, the franchise began in 1966 with the original series, and has only become more accurate with The Next Generation, Voyager, and likely, the upcoming Discovery.
But high-tech gadgets aside, Trek paved the way on other fronts. The original series featured one of the first interracial kisses shown on American TV, between Captain Kirk and Uhura, and this was just one of many instances of political commentary made by the show's creator, Gene Roddenberry.
4. All in the Family (1971)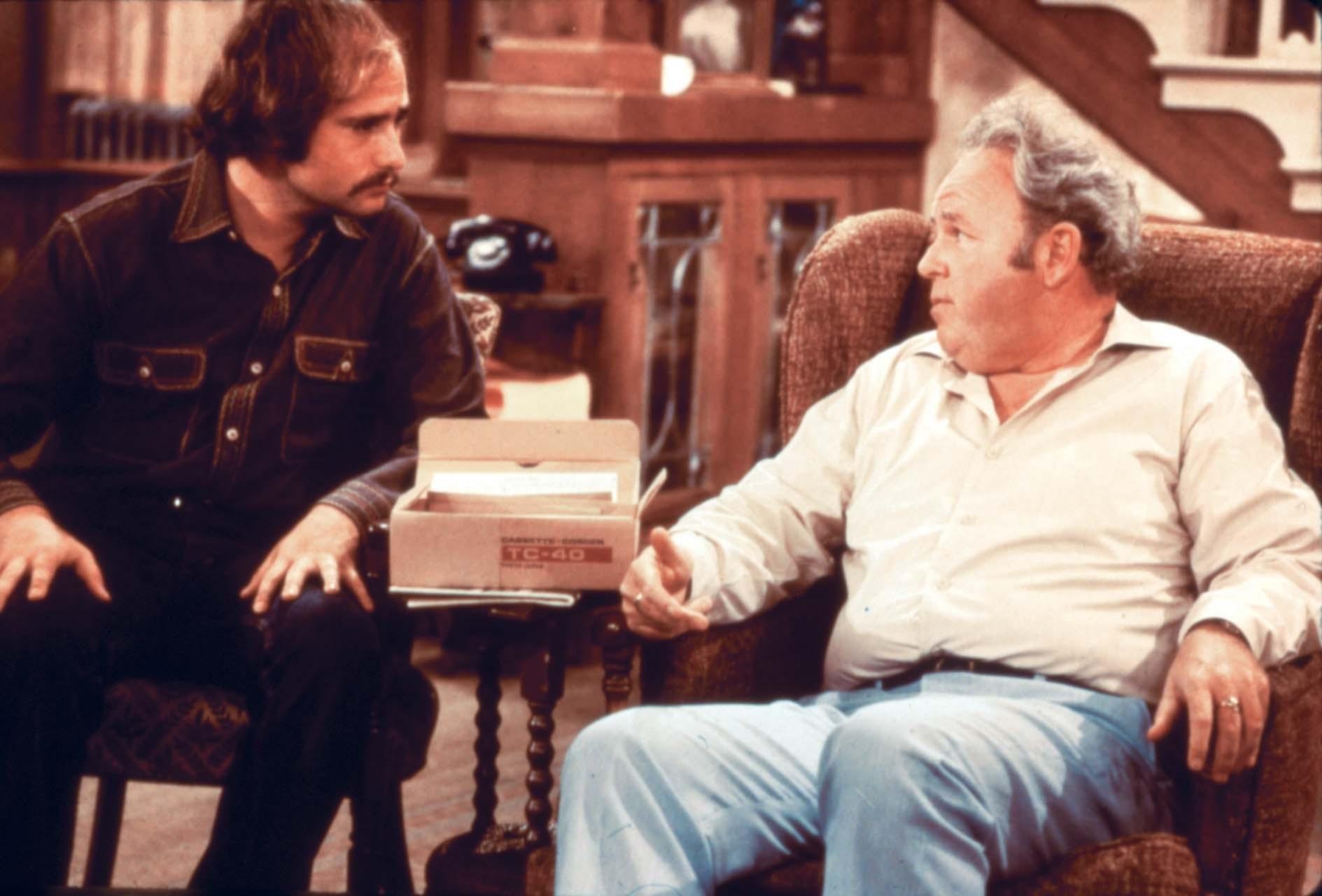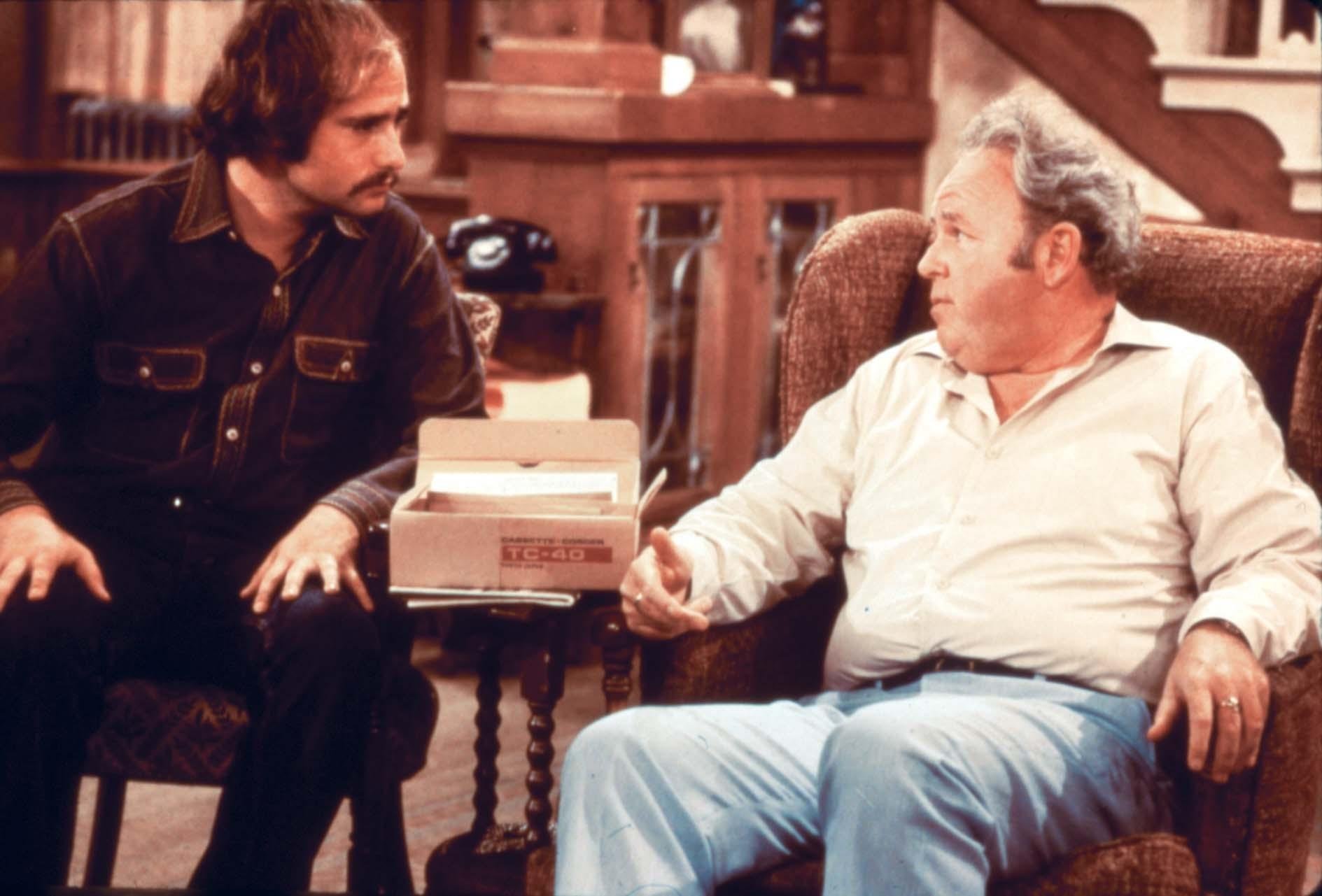 Another sitcom still remembered as one of the greatest, All in the Family was a simple premise that meant a lot to many people. Besides winning numerous Emmys and Golden Globes, it was an early depiction of a blue-collar family, and addressed the most relevant issues of the time.
The series went on to influence plenty of other series, but most notably, it led to several spinoffs — two of which were so successful that they led to their own spinoffs. While Maude was a landmark series for women's liberation, The Jeffersons did its own important work as a representation of an African-American family. To date, it's hard to find another show that could match such a legacy.
5. Degrassi franchise (1987)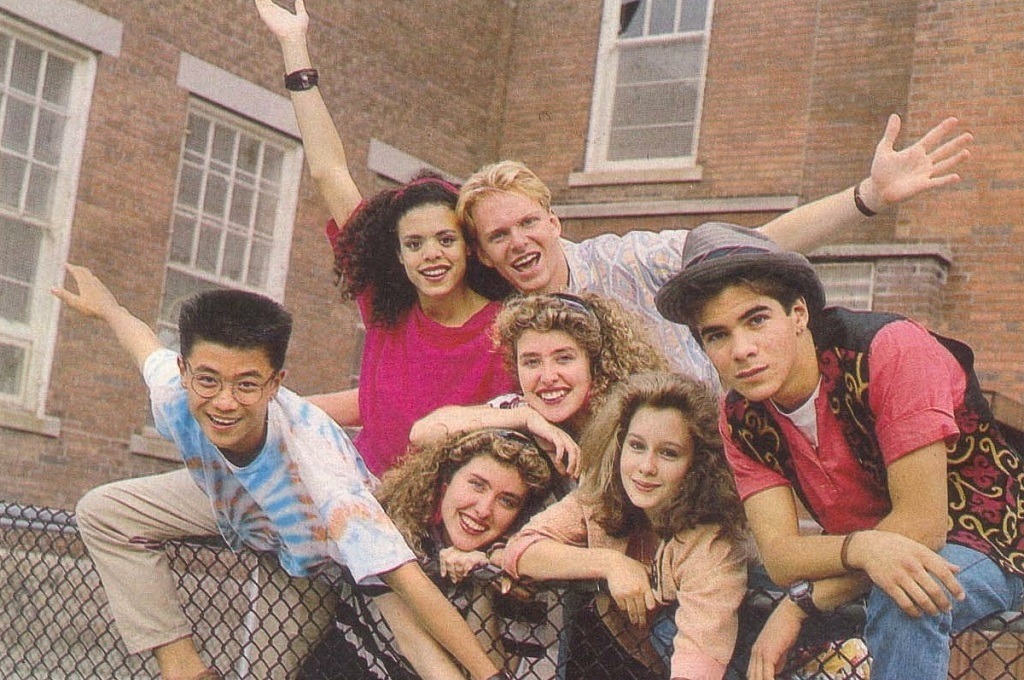 In the age of after-school specials, one series had persistence: the Canadian Degrassi franchise. With its various iterations, Degrassi has managed to continuously keep up with the times while still maintaining the same core structure and values aimed at preteens and teenagers.
Though the series technically began with The Kids of Degrassi Street in 1979, the show isn't considered part of the same canon, so it's Degrassi Junior High that really kicked off the pattern. Despite a 10-year break between Degrassi High and the Degrassi: The Next Generation reboot, nothing major changed. The series always aimed to show seemingly realistic teenagers facing both difficult and everyday issues, including sex, drugs, violence, domestic disputes, bullying, and much more.
The fact that the franchise is still around today (now in its fourth iteration, Degrassi: Next Class, on Netflix), continues to recycle storylines, and faces little direct competition, shows that many of the themes are timeless, and no one does it quite like Degrassi.
6. The Simpsons (1989)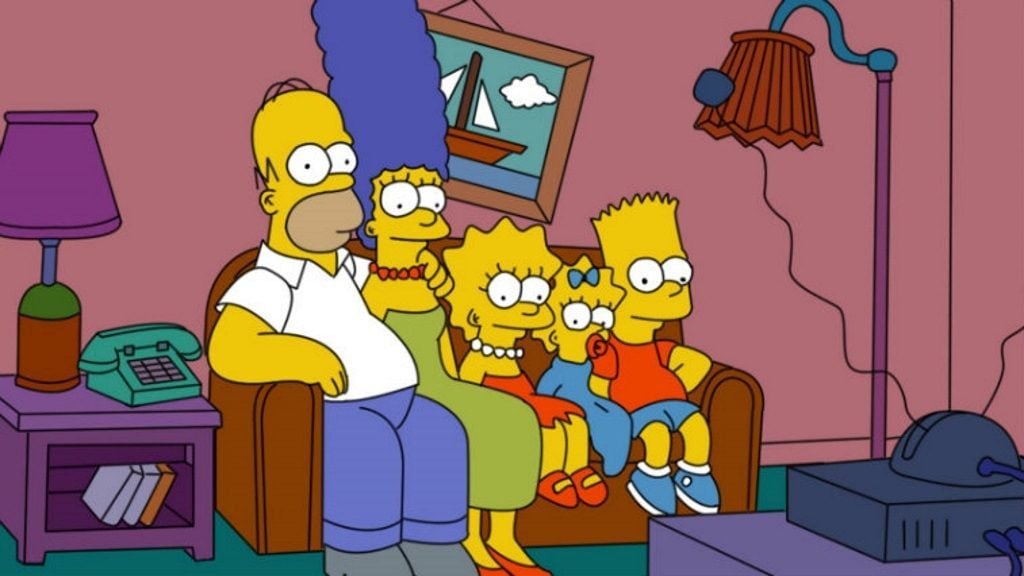 Though cartoons for a more adult audience are in abundance today, this wasn't the case in the 1980s. Nearly three decades ago, Matt Groening took his animated shorts from The Tracey Ullman Show and turned them into what is now the longest-running scripted primetime series in the U.S.
Despite its simple premise surrounding a dysfunctional family, The Simpsons remains a cultural phenomenon. It seemingly predicted the future regarding a Trump presidency, but beyond that, the series is responsible for words and phrases that have become part of our normal vernacular, and set an almost impossible standard for the animated shows that have followed it. Additionally, most of The Simpsons themes are timeless, giving it distinctive re-watch value.
7. The Real World (1992)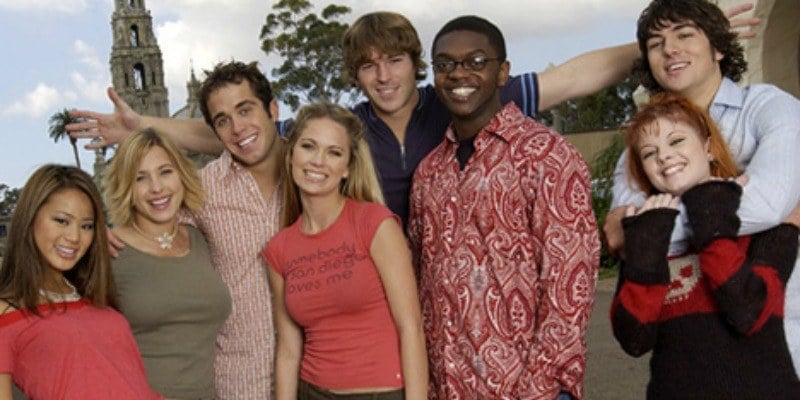 Reality TV is a staple of American programming today, but that wasn't always the case. A little channel called MTV known at the time for airing music videos, created a revolution with The Real World, a series featuring a group of ordinary young men and women who live together for a period of time, despite not knowing one another.
Who would have thought this would be such a hit? The show's reliance on real issues that mattered to its Generation X viewers was ultimately its main appeal. The third season of the series in particular, hit a note with the zeitgeist of the time, when cast member Pedro Zamora, one of the first openly gay men with AIDS on TV, succumbed to his illness shortly after filming. Though the series has been criticized for being allegedly scripted (a claim it has embraced in recent years), the early seasons were a noteworthy part of '90s pop culture.
8. Hey Arnold! (1994)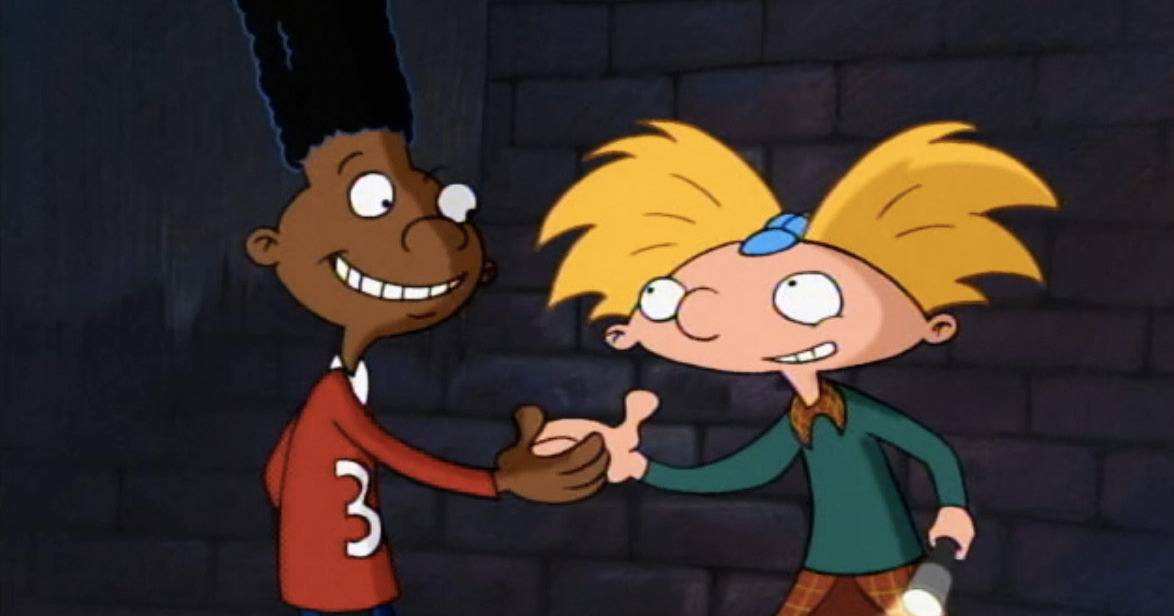 For its viewing audience at the time, Hey Arnold! was a lot like any other Nickelodeon animated series. But upon reflection as an adult, the comedic program had a lot more heart and addressed much deeper messages than one might expect from a kid's show.
Arnold and his fairly diverse group of friends were kids going to school in the city, but they weren't of Gossip Girl caliber — rather, these were very real, working-class people living within their means in the inner city. They rode the subway, sat on stoops, and created a baseball field in a dirty, empty lot. Issues such as race and immigration were explored, and Arnold himself came from a very unique family unit: He lived with his grandparents in a boarding house that they ran.
The series managed to be both political and fun, and had such resonance that a TV movie has come into the picture 15 years after production ceased on its original run.
9. My So-Called Life (1994)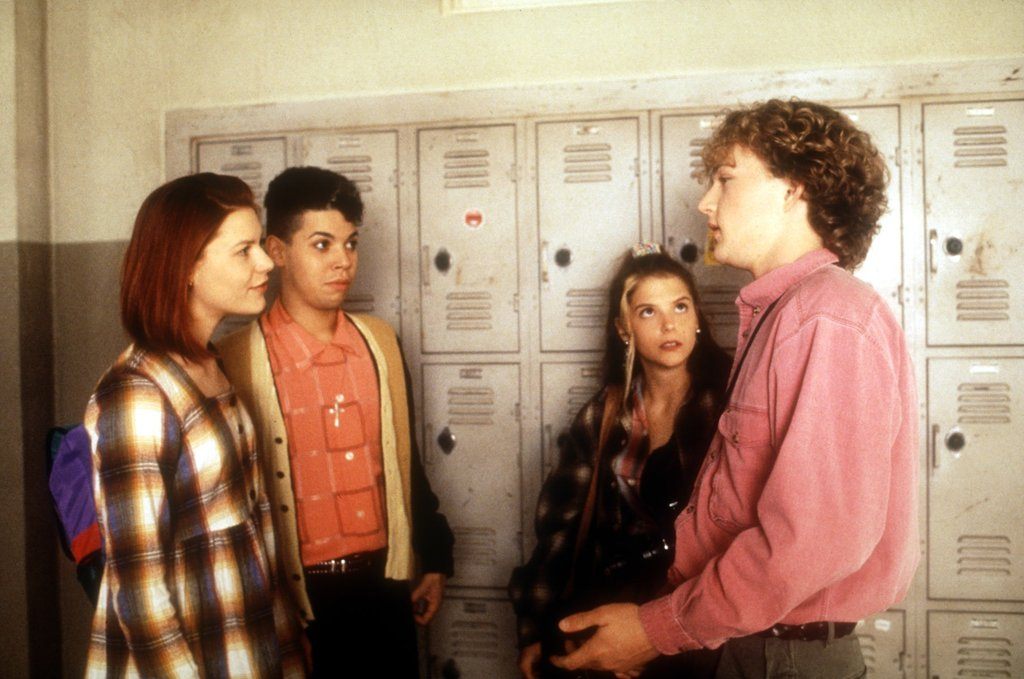 Every now and then a show comes along that really speaks to people, but doesn't get the ratings or attention it deserves. For many young people in the '90s, that show was My So-Called Life, the short-lived teen drama that launched Claire Danes' career (as well as bringing our collective attention to Jared Leto).
The series subverted the "very special episode" formula of the day by putting a more realistic and comprehensive focus on the teenage experience. It struck such a nerve that it led to the first instance of an online fan campaign to save a show, following its cancellation.
Still considered one of the greatest shows ever on TV, many believe that no series since has captured high school the way My So-Called Life did.
10. Buffy the Vampire Slayer (1997)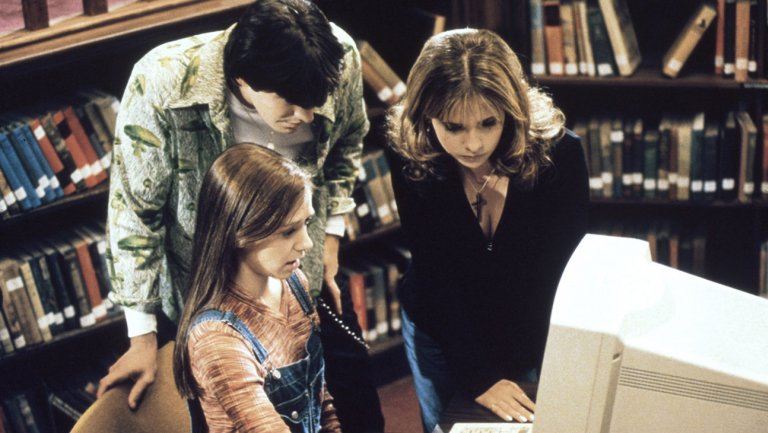 Long before The Avengers Joss Whedon was given the opportunity to create a superhero out of much less. After his film of the same name came out very differently than intended, Whedon was lucky enough to get a second chance, creating Buffy the Vampire Slayer the TV series, where literal monsters stood as metaphors for the hell of high school.
Despite its hokey name and corny effects, Buffy soon became an epic pop-culture movement. It featured a female heroine who dated, but put her family and friends ahead of her love life, while battling evil and dealing with the usual difficulties of growing up all while discovering her power and the forces around her. There's a lot to unpack, and despite its quintessentially late-'90s, early '00s feel, the themes remain timeless.
Oh, and as the icing on the cake, it broke boundaries in terms of sex and relationships on TV at the time.
11. Who Wants to Be a Millionaire? (1999)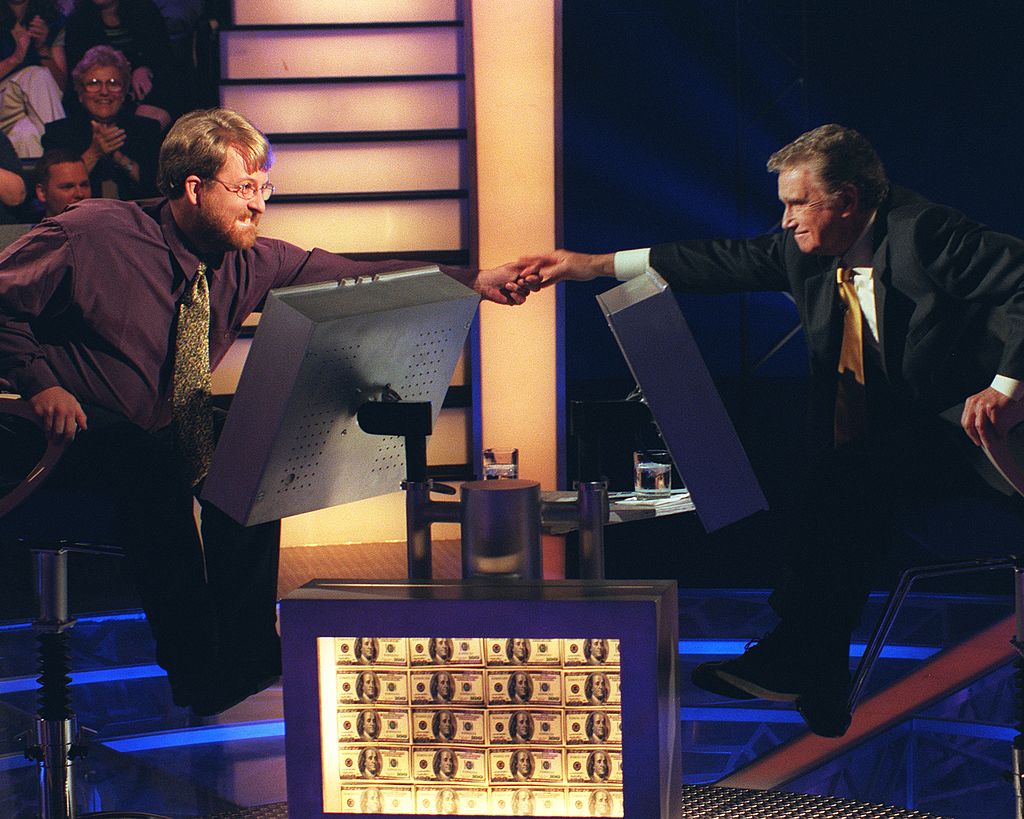 Game show programming has been around for a very long time, but few shows have had the worldwide impact that Who Wants to Be a Millionaire? has. The original British series premiered and spread so quickly that it was soon picked up with a U.S. version, featuring Regis Philbin as the host.
Though the series has undergone many changes (all while spreading to other nations), the core idea has remained the same. Its permeance in various cultures and incredible longevity makes it a game-changing series.
12. The Wire (2002)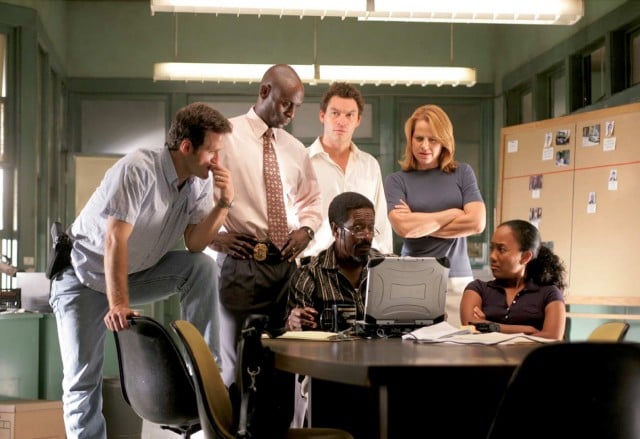 As far as revolutionary TV goes, we'd be remiss to overlook this critically acclaimed HBO drama, based on the miniseries The Corner. Running for five seasons, each of which addressed a different element of crime within the city of Baltimore, The Wire told real and important stories from various perspectives.
For a non-viewer, it would be easy to dismiss the series as a criminal procedural, but The Wire is so much more than that. Encompassing the views of those on the streets as well as law enforcement, the narrative makes its way around the city, while speaking to the ethics of poverty, government, education, and the media. Though some have tried, no show before or since has managed to capture the urban experience so effectively.
13. Arrested Development (2003)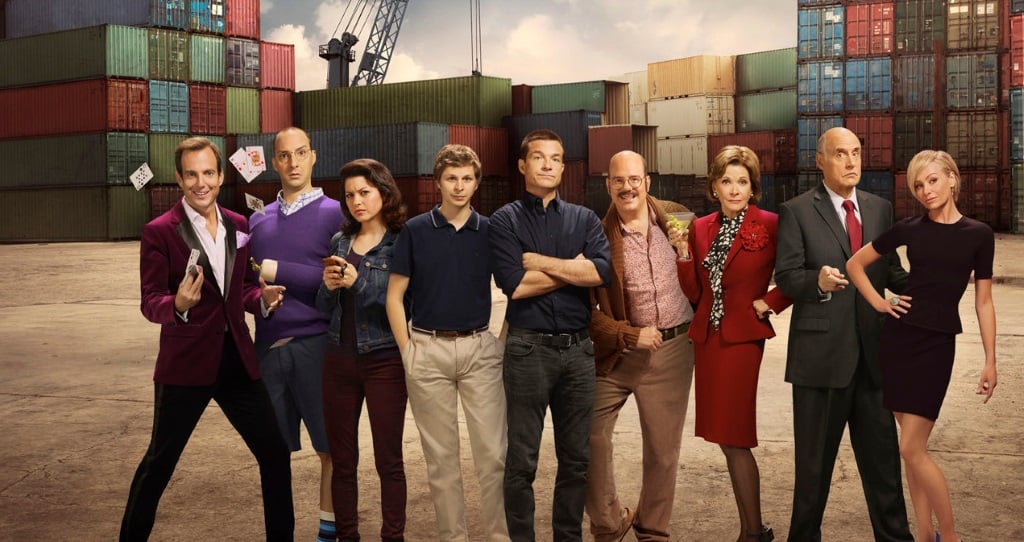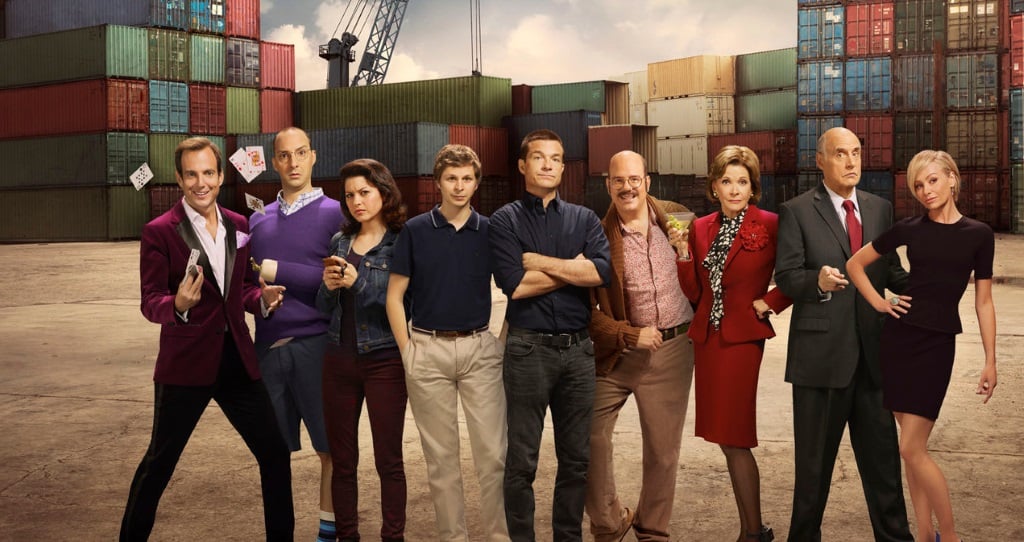 Few comedies truly break the mold the way Arrested Development did. The original Fox sitcom turned away from the live studio audience style and embraced a storyteller's view, complete with a narrator and flashbacks. Focusing on a wealthy Orange County family, the series invoked laughs through running gags, physical comedy, and tongue-in-cheek humor regarding these ridiculous characters and situations.
But the series wasn't as well-appreciated as execs would have liked, and it was canceled after three seasons. Even in death, Arrested Development broke the mold: It garnered a cult status, and arguably started the reboot revolution with a fourth season on Netflix, reviving the series six years after it got the axe.
14. Pushing Daisies (2007)
Due to generally low budgets, TV doesn't often receive the kind of recognition film does when it comes to visuals. But the short-lived ABC series Pushing Daisies was a beautiful show, both in look and script, bending genres and revealing a product that achieved critical acclaim.
In this dark fantasy world, one man, Ned, has a strange ability: He can bring any living thing back to life once — but if he touches it again, it dies forever. The show follows Ned's love story with Chuck after he revives her, as well as the mysteries they solve. It's a quirky, magical journey, but one that wasn't fully appreciated until it was too late.
15. Girls (2012)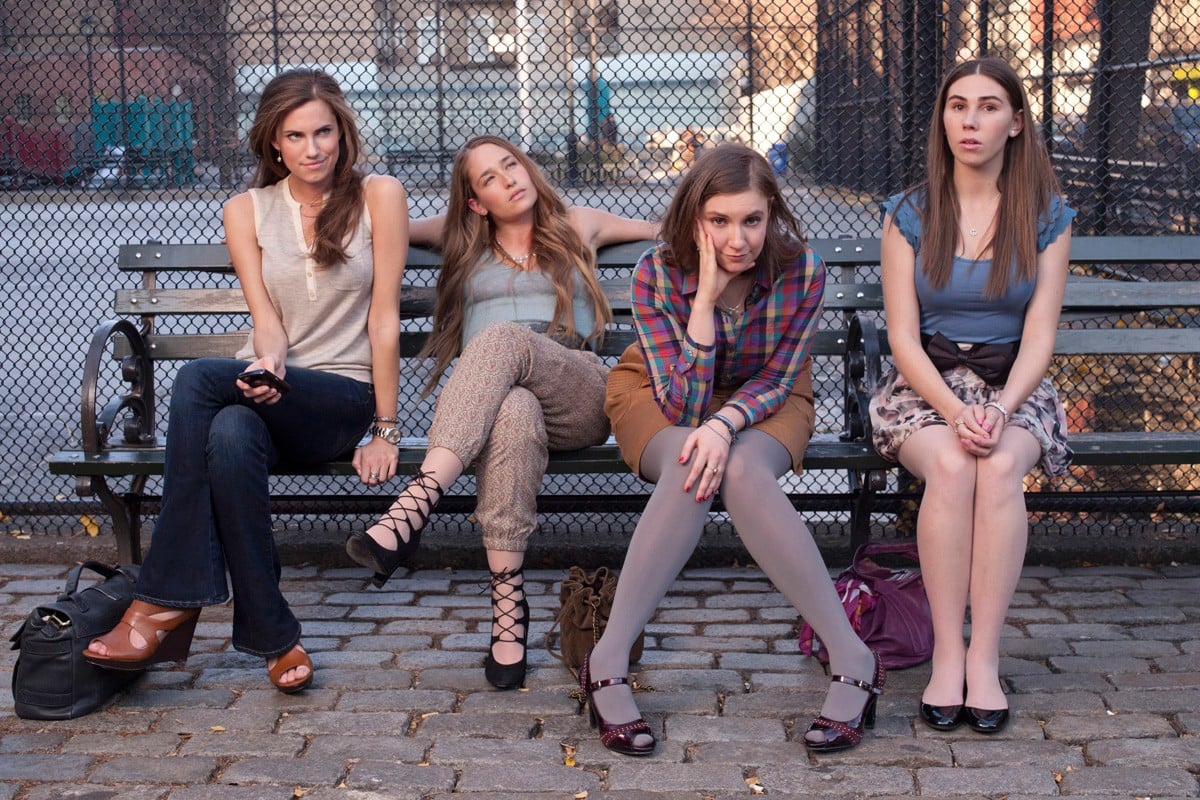 Touted as Sex and the City for the millennial generation, Lena Dunham's Girls was a divisive, yet culturally significant series. Initially garnering positive reactions for its unapologetic look at the quarter-life crisis, the show soon became a point of contention for many within the zeitgeist.
So how did Hannah and her friends pave the way? The conversations spawned by Girls are enough to set it apart. Critics praised the narrative, but took issue with its lack of diversity and envelope-pushing moments. Fans rallied around it, though many fell off by the end. It sparked feminist discussion, but lacked intersectionality.
Girls was among the first of what is likely to be many shows that has been thoroughly dissected again and again, in the golden age of TV where we're able to be more choosy with what we watch.
Read More: 21 Most Hated TV Shows of All Time