TV vs. Movie Comedy: Why Are Comedy Movies So Bad These Days?
The rise of comic book filmmaking and science fiction franchises are proof that Hollywood has been sharpening its genre game, but one major genre seems to elude Hollywood still: comedy. It makes sense. In a business increasingly focused on monetizing sequels, franchises, and even universes, studios can't quite concoct the perfect formula for a comedy film the way Disney apparently has with its Marvel movies. That's because there is no perfect formula for comedy, which relies on surprise and unpredictability more than any other kind of entertainment.
This is why comedy sequels often pale in comparison to the original (Dumb and Dumber To, to name a recent example), or why many filmmakers specializing in comedy can't maintain the same level of quality beyond a few films (the Zuckers and Jim Abraham, Mel Brooks). If we've seen an actor's shtick or a director's brand of gag one too many times, it's no longer funny.
Television is the more hospitable place for comedy, particularly now when it's already become a cliche to use the words "golden age of television." Unlike movies, of which we expect (or at least should) something entirely original, television series allow comedians to build upon a single setup that plays to their strengths as performers or writers and can produce hilarious results for several years — though most comedy series tend to turn stale without refreshing their formula (South Park and It's Always Sunny in Philadelphia come to mind). There are a lot of great minds working within comedy today, and most of them have produced their strongest work in television.
Louis CK's weekly short film-esque series Louie opened the door for other comedy auteur works like Aziz Ansari's Master of None. Abbi Glazer and Ilana Jacobson have Broad City, Andy Daly has Review, Amy Schumer has, uh, Inside Amy Schumer. Animated adult and family comedy series thrive, from Bob's Burgers and Rick and Morty to Gravity Falls and Steven Universe. There's also Silicon Valley, Nathan for You, Girls, You're the Worst, Key and Peele, and Wet Hot American Summer: First Day of Camp.
Meanwhile, most studio-produced comedies struggle to fit funny people into awkward cookie-cutter scripts. Too many funny people are stuck doing unfunny things for the sake of a passionless studio project. Countless comedians popular in other mediums have never quite gotten the right vehicle or the right recognition. Stand-up comedians Chris Rock and Kevin Hart have appeared in dreck like Head of State and Get Hard. The big screen teamup of The Office's Steve Carell and 30 Rock's Tina Fey somehow produced the dull as dirt Date Night. David Wain couldn't get a proper release for his rom-com spoof They Came Together, despite the star power of Paul Rudd and Amy Poehler. Mike Judge of Silicon Valley directed three movies that were all subject to meddling and lousy marketing and distribution.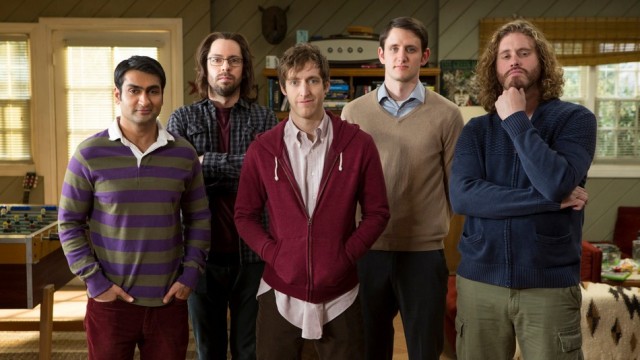 The digital age explosion of television providers means dozens of cable and Internet channels are willing to invest in idiosyncratic and original comedy, and networks produce quality sitcoms, even if they are playing catch-up in the originality department. Networks like FX, Comedy Central, and Netflix trust funny people to produce a funny show. The fast-paced production model of television means the original vision of a comedy series won't by diluted by a lengthy development and production process that might include dozens of punch-ups, a for-hire director's bland touch, and a horrible release date the way a comedy film produced by Hollywood might be.
There are always exceptions, even if they seem to be frustratingly few and far between, without turning to independent efforts like What We Do in the Shadows, Dope, The Overnight, and Tangerine, to name a few from last year. It's only studio comedy that seems to be stagnant, in much the same way that studio horror — another genre whose success is dependent upon surprise and originality — has been for the last few years. It's frustrating that Hollywood studios can't seem to find room in their budgets to invest in comedies, which tend to be low-budget, that hasn't gone through any sort of focus group process.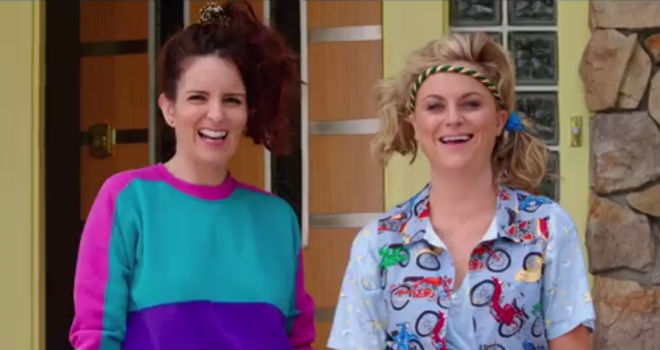 Plenty of people make funny movies, though most throughout film history struggle with consistency (Adam McKay and Judd Apatow come to mind), the same way a comedy TV series does after a few too many years of being on the air. Paul Feig, who began his career with Freaks and Geeks, has proven several times now that there is a hunger for well-written female-centric comedies like Bridesmaids or Spy. Amy Schumer straddled the hurdle between television and film comedy admirably with last year's Trainwreck.
Jordan Peele and Kegan-Michael Key may do the same in 2016, if the strength of the trailer for their upcoming Keanu is any indication.  But for every Trainwreck, there are three movies like Dirty Grandpa, or Sisters, or Get Hard, or Daddy's Home, or Vacation, or Pixels. Comedy fans have no shortage of places to turn for quality material, but the silver screen isn't currently one of them and won't be unless Hollywood begins investing in comedy auteur works like television networks have.
More from Entertainment Cheat Sheet: