5 Hottest Comedy Series Currently on TV
Television comedies, much more so than dramas, often need time to develop their full potential — characters get refined, actors get situated in their roles, and writers become more attuned to what makes their shows funny. Because of this, it's very rare that a new show will hit the ground running, instead showing flashes of greatness that need time to be polished. So it's no surprise that of the best comedy series currently on TV, the youngest show is in its fourth season, which also happens to be its final season.
In the spirit of a previous entry, "The 5 Best Dramas Currently Airing on Television," here's a list of the five best comedy series currently gracing small screens. And the good news is that many of these shows can be found on Netflix, making them ideal candidates for marathon binge-watching sessions.
Parks and Recreation – NBC, Season 6
Now in its sixth season, NBC's Parks and Recreation has come a long way from its season one roots, when the show divided critics and viewers alike while being unflatteringly compared to another NBC comedy, The Office. After some strong writing changes in the second season, the series hit its stride and has never looked back en route to being consistently named one of the best comedies on television.
Developed by Greg Daniels and Michael Schur, Parks and Recreation revolves around Leslie Knope (Amy Poehler), a midlevel bureaucrat in the parks department of fictional Indiana town Pawnee, and a cast of characters she interacts with both inside and outside her department. Filmed using a single-camera, mockumentary filming style, Parks and Recreation also stars Rashida Jones, Aziz Ansari, Nick Offerman, Aubrey Plaza, Paul Schneider, Chris Pratt, Adam Scott, and Rob Lowe.
According to critics, Parks and Recreation is still going strong in its sixth season, even as series mainstays Jones and Lowe are set to leave the series. Receiving a perfect 100 percent Fresh rating from on Rotten Tomatoes, critics agree that the show is just as funny as ever, with no signs of slippage.
Matt Roush of TV Guide wrote, "One show that definitely improved over time is NBC's Parks and Recreation, which offers the night's most appealing episode in its super-sized sixth-season opener"; Alan Sepinwall of HitFix said, "Week after week, season after season, Parks does its job well, whether the greater audience is noticing or not. And at times it goes beyond even its usual level."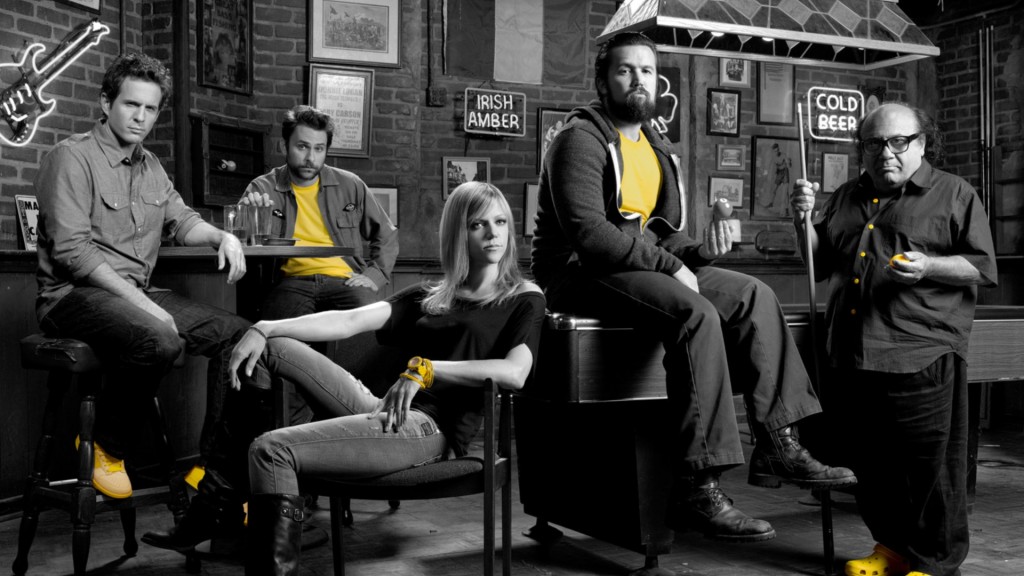 It's Always Sunny in Philadelphia – FXX, Season 9
It's Always Sunny in Philadelphia may have moved to sister network FXX after eight seasons on FX, but the gang at Paddy's Pub is just as funny now as it ever has been in the eight years the show has been on television. Now in its ninth season, It's Always Sunny in Philadelphia still shows no signs of aging, and it's already been renewed for a tenth season next year.
Developed by Rob McElhenney and Glenn Howerton, It's Always Sunny in Philadelphia follows the exploits of a self-centered and oft-drinking group of friends who run Paddy's Pub, an unsuccessful bar in South Philadelphia, Pennsylvania. Starring Rob McElhenney, Glenn Howerton, Charlie Day, Kaitlin Olson, and Danny DeVito along with a great cast of supporting characters and hilarious cameos, the show often sees the five central characters pair up and tackle various bizarre and controversial activities.
While there's always the worry that a show will start to show its age the longer it's on television, It's Always Sunny in Philadelphia doesn't seem to show any signs of slowing down. The show has received widespread acclaim in its ninth season, receiving a 100 percent Fresh score on Rotten Tomatoes, with critics saying It's Always Sunny is as strong as ever. Greg Evans of Bloomberg News wrote, "On par — or at least within sight — of 'Sunny's' glory days, before in-jokes and constant recycling set in," while Mark A. Perigard of the Boston Herald says the show "is not showing its age."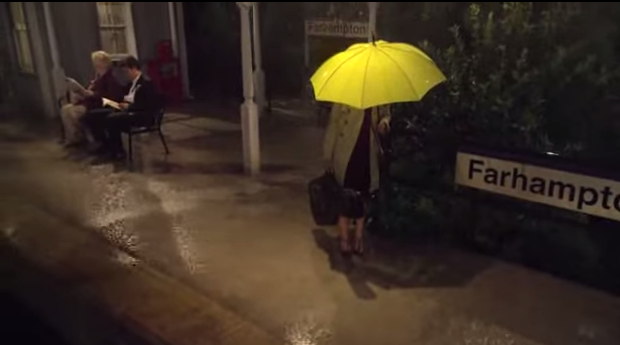 How I Met Your Mother – CBS, Season 9
CBS's widely popular How I Met Your Mother is now in its final season, and the reveal of the show's mystery surrounding the mother of the series' title is finally within sight. After an eighth season that was fairly unpopular with critics and viewers alike, early reception to the show's final season has given many people hope that How I Met Your Mother will go out with a deserved bang, rather than a whimper.
Created by Carter Bays and Craig Thomas, How I Met Your Mother first premiered on CBS in 2005, and has in many ways become the successor to Seinfeld and Friends, as the series is sure to live on through syndicated showings. As a framing device, the show's main character, Ted Mosby, recounts to his son and daughter in 2030 the events that led him to meet their mother, but the series follows Ted and his group of friends in modern-day Manhattan and is loosely inspired by Bays and Thomas's friendship when they both lived in New York City.
To date, the series has been nominated for 28 Emmy Awards, winning nine, including a slew of awards for Outstanding Art Direction for a Multi-Camera Series. How I Met Your Mother stars Josh Radnor, Jason Segel, Cobie Smulders, Neil Patrick Harris, and Alyson Hannigan.
While it's no secret that the eighth season led many critics and fans to worry that the show would overstay its welcome before its conclusion, season nine has so far led many to believe the show will end with a fitting conclusion. Garnering a 100 percent Fresh rating on Rotten Tomatoes, critics have been unanimous in concluding that the early goings have been hugely encouraging.
Alan Sepinwall of HitFix wrote, "I'm hoping for some good character moments, some fun glimpses into the past and future, and a sense of the sweetness and humanity that the show had mostly lost in its later years. On that level, [the first two episodes of season nine] "The Locket" and "Coming Back" was an encouraging start." Adam Vitcavage of Paste Magazine said that the first few episodes showed "a perfect combination of laughter and sweet moments that really do make up for all of the lackluster episodes in the past few seasons."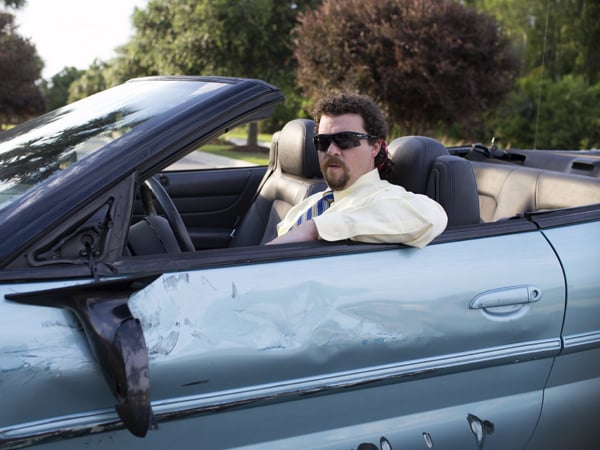 Eastbound & Down – HBO, Season 4
Eastbound & Down is currently in its fourth and final season, but if you ask around, the show seems to have found its stride just as it enters the home stretch. While the series has never been a ratings beast for HBO, Eastbound & Down has been a consistent cult hit while slowly building up a loyal fan base.
Created by Ben Best, Jody Hill, and Danny McBride, the show is produced by Will Ferrell and Adam McKay through Ferrell's production company, Gary Sanchez Productions. First airing in 2009, Eastbound & Down tells the story of Kenny Powers (McBride) — a washed-up former professional baseball pitcher who is forced to return to his hometown middle school in Shelby, North Carolina, as a substitute physical education teacher. While the show has not exactly been an awards magnet over the show's previous three seasons, critical reception has shown that the series has grown stronger by the season, with season four being the best of the bunch.
Eastbound & Down currently holds a 100 percent Fresh rating on Rotten Tomatoes, with many critics applauding the fourth season's mix of somber drama with the show's trademark silliness. "No recent television show has toggled so violently between brilliant and execrable as Eastbound, which at its heart is about pieties and their uselessness," wrote The New York Times's Jon Caramanica. Scott Von Doviak of AV Club said, "McBride and Hill didn't bring Kenny back just to squeeze a few more cheap laughs out of him. There are cheap laughs, of course, but a downbeat mood of disillusion and frustration permeates."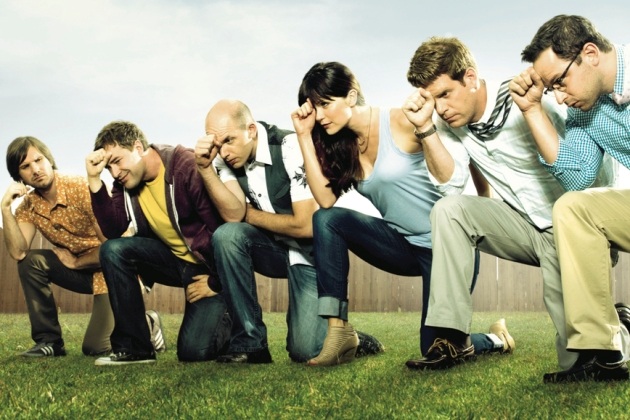 The League – FXX, Season 5
When it comes to critically acclaimed comedies currently on television, it was easy to choose the four previous entries but much more difficult to choose a fifth. HBO's Hello Ladies has received mixed reviews, CBS's 2 Broke Girls is currently floundering on one of the network's prime scheduling spots and has gotten a mediocre reception, and The Michael J. Fox Show has received good but not great reviews. But if there's one more comedy that seems to be making out better than the rest, it's FXX's fantasy football-themed series, The League, now in its fifth season.
Created by Jeff Schaffer and Jackie Schaffer, the former having worked on both Seinfeld and Curb Your Enthusiasm in varying roles, The League is a semi-improvised comedy revolving around the members of a fantasy football league. Starring Mark Duplass, Stephen Rannazzisi, Nick Kroll, Paul Scheer, Jon Lajoie, and Katie Aselton, the series has seen a wild mix of highs and lows throughout its five seasons, with the current rendition seemingly landing in the highs, according to critics and viewers alike.
With a current score of 83 percent Fresh on Rotten Tomatoes, the reviews still prove a bit mixed. Brian Tallerico of HollywoodChicago.com wrote, "It's still a very funny show at times and the premiere tonight produced one of my biggest laughs of the year but the extreme nature of the joke writing starts to wear thin after awhile." However, Chuck Bowen of Slant Magazine was more critical of the newest season, saying, "Unfortunately, the fifth season finds the show's writers running on creative fumes."
While the fifth season certainly isn't breaking any new ground for the series, fans of the show's previous seasons and the ridiculous antics revolving around the increasingly popular pastime of fantasy sports are sure to get a kick out of The League.
Don't Miss: The 5 Best Dramas Currently Airing on Television.