5 TV Spin-Offs That Weren't as Lucky as Better Call Saul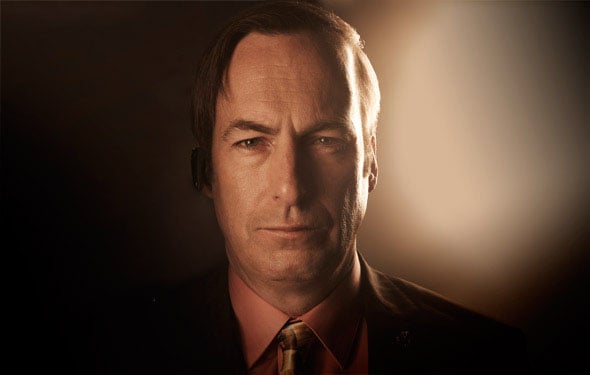 Last Wednesday, fans of Breaking Bad got just the kind of news they needed in order to dull the pain of knowing only three hours remain of their favorite show; and just like in Breaking Bad it's Saul Goodman, criminal lawyer extraordinaire, to the rescue. AMC Networks (NASDAQ:AMCX) and producer Sony Pictures Television (NYSE:SNE have inked a licensing agreement and have greenlit a one-hour-per-episode show revolving around fan-favorite Saul Goodman with the working title of Better Call Saul — his famous catchphrase from Breaking Bad.
Starring Bob Odenkirk, who plays Saul in Breaking Bad, the show will be run by writer-producer Peter Gould, who created the character in season two of Breaking Bad, and will also have Vince Gilligan involved — albeit in a lesser role than he had in Breaking Bad. Better Call Saul is described as being more comedic and dark than Breaking Bad and will take place before the events of that show, though it is unclear if the producers intend to eventually crossover into events of Breaking Bad should the show prove popular.
The news of Better Call Saul making it out of development to see the light of day brings to mind the many spin-offs that weren't so lucky — and there's a lot of them. Come take a look at five interesting TV spin-off projects that didn't quite make the cut.
Ripper (Spin-Off of Buffy the Vampire Slayer)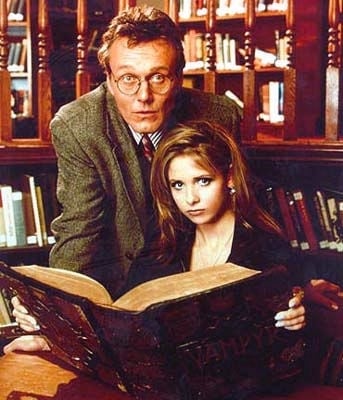 Ripper was set to be a spin-off of 20th Century Fox's (NASDAQ:FOXA) Buffy the Vampire Slayer, following the life of Rupert Giles (Anthony Head) in England during his years of experimenting with the occult. Joss Whedon, the creator of Buffy along with the show's successful spin-off Angel, had conceived the show in the tradition of the classic English ghost story.
Originally conceived of as a BBC miniseries, Ripper was later close to being a 90-minute TV special on the BBC. However, each time the show came close to going into  production there were issues keeping it from getting the green light. Whedon seemingly found himself busy on other projects, such as Dollhouse, every time it got close, and when that wasn't a problem, hewas running into rights issues over the character of Rupert Giles.
Whedon did mention the show in an interview with A.V. Club in 2012, so it appears that it could still happen. "But that's the thing with Ripper: It doesn't go away in my head because he's still right for it, and he could still bring it," he said. But now that Whedon is so invested in the Marvel universe with both Disney's (NYSE:DIS) The Avengers series and the new TV series Agents of S.H.I.E.L.D., it doesn't appear likely he'll return to Ripper any time soon. However, Whedon did tell A.V. Club that the "story was always about a mature guy who's lived, and about the choices he's made. So you could make that now, or you could make it 10 years from now."
Krusty the Clown (Spin-Off of The Simpsons)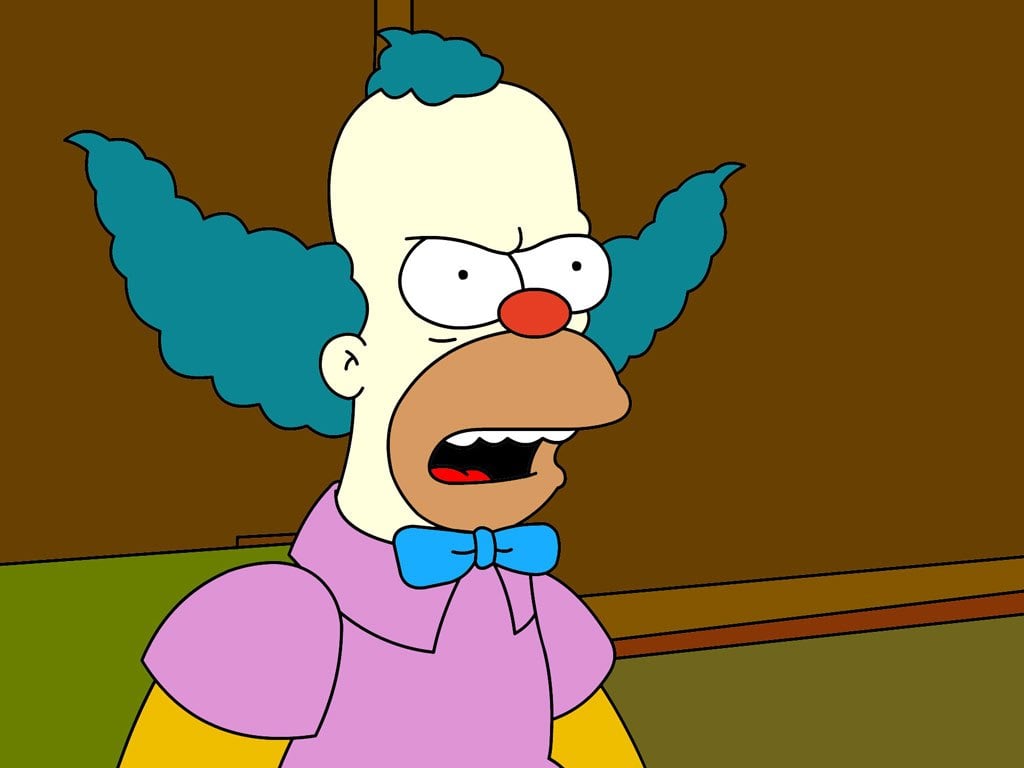 All the way back in 1994, The Simpsons and Futurama's creator, Matt Groening, spent several months working on a spin-off revolving around Simpsons regular Krusty The Clown. While that idea doesn't seem too strange given that we've recently seen Family Guy do something similar with The Cleveland Show, the proposed Krusty the Clown show had a very strange twist: it was going to be live-action.
The idea of a live-action Krusty the Clown is a little frightening to think about, but apparently it came close to happening and would have starred Dan Castellaneta who voices Homer. "I wrote a pilot script in which Krusty moves to L.A. and gets his own talk show. We had this running joke in the script that Krusty was living in a house on stilts and there were beavers gnawing their way through the stilts," he said in 1999. Apparently, the beavers were a sticking point for Fox; Groening explained, "somebody at the network pointed out how expensive it was to hire trained beavers — and an equally prohibitive cost would be to get mechanical beavers — so I said, 'If we animated this, we wouldn't be having this discussion.'"
Contract negations later stalled, leading Groening to develop Futurama, and the project was shelved indefinitely. But in 1999, Groening did hint, "I still think 'Krusty' would be a great series… or maybe we'll just do it as an episode of 'The Simpsons.'"
Veronica Mars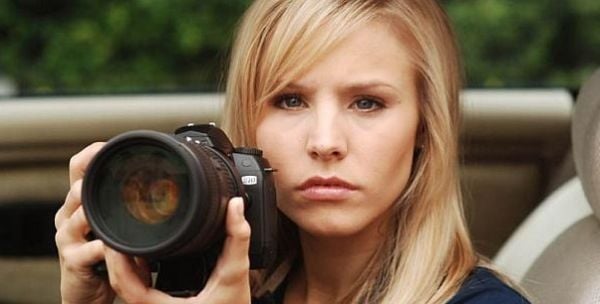 While Veronica Mars was cancelled after only three seasons in 2007, the show's creator Rob Thomas and lead actress Kristen Bell recently made a splash this past March when they launched a successful fundraising campaign on Kickstarter. Thomas and Bell had decided to appeal directly to fans after Warner Bros. (NYSE:TWX) had originally opted not to fund the project, citing a lack of a interest — the movie began filming on June 17, 2013.
But before any of that had happened, and the financiers had pulled out of the show, Thomas had intended to bypass the college years and move directly into her first day of work at the FBI. Thomas and Bell went as far as to create an 8-minute trailer for the proposed show, but the trailer failed to fuel interest or funding and the trailer ended up on the Veronica Mars Season 3 DVD as a special feature.
Now that the Veronica Mars movie is officially in production, with a release date sometime in 2014, the possibility of Thomas and Bell returning to this series seems very possible. It will likely come down to how well the Veronica Mars movie performs and if the studios feel that there is interest in a new series. And with all the buzz and free press from the groundbreaking Kickstarter campaign, the possibility of a return to the show seems better than ever.
The Farm (Spin-Off of The Office)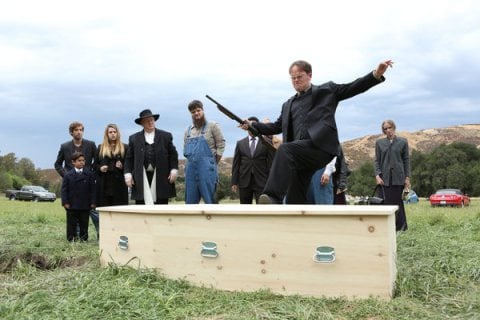 The Farm was a series based around The Office's Dwight Schrute character and would have followed Schrute's adventures trying to run a bed and breakfast with the crazy family members on his beet farm. The show also featured Majandra Delfino, Tom Bower, Thomas Middleditch, Matt Jones and had The Office showrunner Paul Lieberstein onboard as executive producer.
Despite some big names and a showrunner with an amazing track-record in Lieberstein, NBC (NASDAQ:CMCSA) ultimately passed on the show after ordering a pilot episode. The reviews from the initial episode were mostly negative, with many critics pointing out that the characters felt too cartoonish and that the episode as a whole felt like it was stitched together in almost Frankenstein fashion.
However, critics were not unanimously negative and TV.com's Nick Campbell wrote that, despite some poor aspects of the episode, the "Dwight portion of the episode did an especially decent job establishing tone, characters, and direction in literally half the time usually allotted."
Twin Peaks (Spin-Off of Twin Peaks)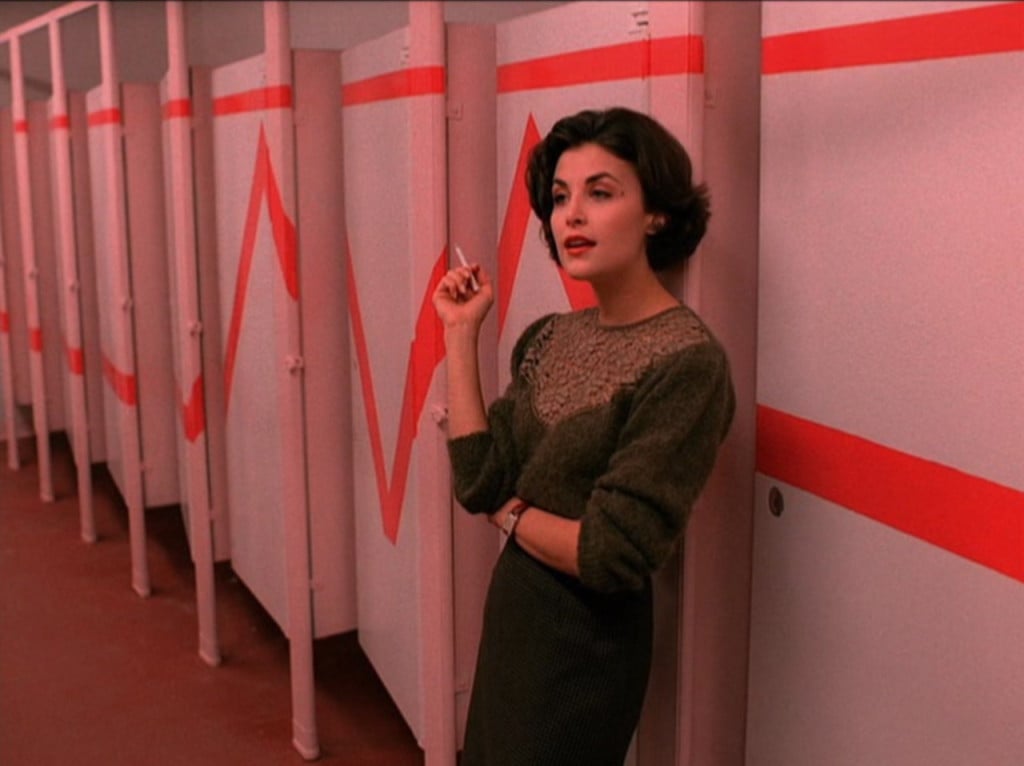 This is one is a little more far-fetched that the others, but might be one of the more interesting ones. While David Lynch's Twin Peaks was a pop culture landmark in the early 90s and continues to be a cult hit to this day, the series was cancelled by ABC (NYSE:ABC) after ratings plummeted in the second season. He later made the the film Twin Peaks: Fire Walk With Me, but it's possible he also had another spin-off idea for the series — and that idea might have revolved around Audrey Horne in what ultimately became Mulholland  Drive.
While we did know that Mulholland  Drive originally began as a pilot for ABC before the network passed, the idea that the film could have originally been a Twin Peaks spin-off about Audrey brings to mind some interesting connections between the two stories. Actress Sherilynn Fenn, the actress who played Audrey, said, "[David Lynch] initially asked me to do Mulholland Drive, which he had written originally for Audrey. David wanted to do a movie between the first and second seasons and it was Audrey goes to Hollywood."
If that's the case, Lynch might have originally conceived of the Mulholland Drive as a dream-sequence that occurs while Audrey is trapped in a burning building between seasons one and two.
Don't Miss: Box Office Preview: 2 Big Films and Lots of Art House.