7 Comic Book Properties on the Fast-Track to a TV Series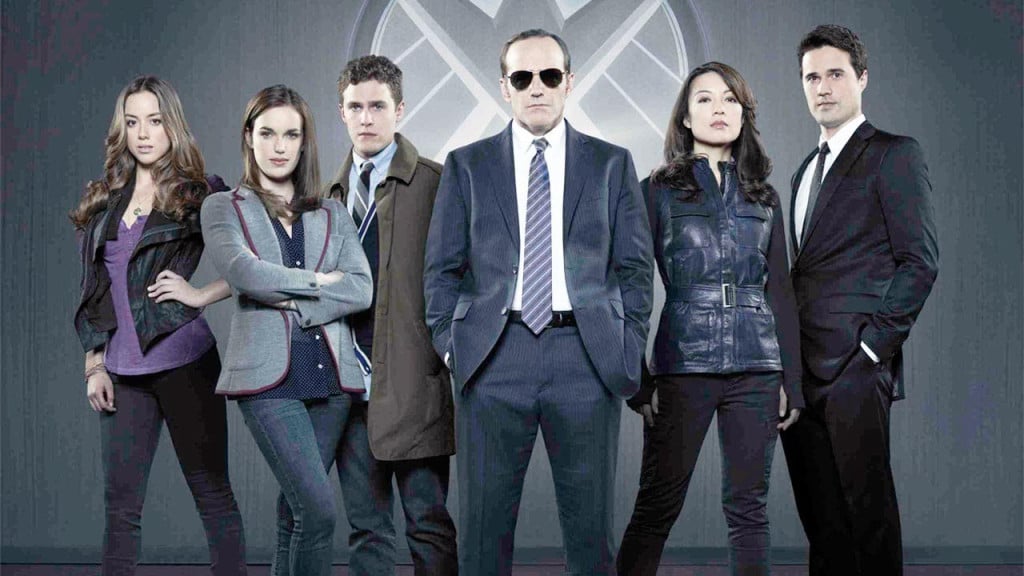 To the surprise of no one, Disney's (NYSE:DIS) Marvel's Agents of S.H.I.E.L.D. delivered impressive numbers during its ABC premiere Tuesday night. The numbers show that 11.9 million viewers tuned in to watch the premiere along with a score of 4.6 adults 18-49 rating. As Entertainment Weekly points out, that makes S.H.I.E.L.D. TV's highest-rated drama debut in almost four years.
Given S.H.I.E.L.D.'s time slot — 8 p.m. with no lead-in — the numbers become even more impressive given that the show had to compete with NBC's (NASDAQ:CMCSA) The Voice and CBS' (NYSE:CBS) NCIS – two of the most popular shows on television. Not only did S.H.I.E.L.D. compete with the hefty competition, it actually ended up tying The Voice in the overall demo (4.6) and resoundingly beat NCIS, which came in at 3.4, although S.H.I.E.L.D. still lost to NCIS in total viewers at 19.4 million.
As if the premiere of S.H.I.E.L.D. wasn't enough, comic book fans received even more exciting news on Tuesday as Warner Bros. (NYSE:TWX) and Fox (NASDAQ:FOXA) announced its new series Gotham, based in DC Comics' Batman universe. The good news for superhero fans is that there's more to come — lots more. Here are seven comic book properties on the fast-track to getting a television series. Check them out after the jump.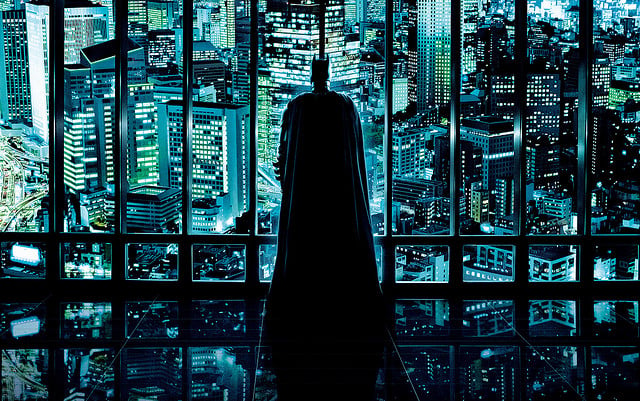 1. Gotham
Warner Bros. was given a straight-to-series order from Fox earlier this week to bring Gotham to home viewers in a show of utmost confidence. Gotham's showrunner is Bruno Heller, the creator and showrunner for CBS' The Mentalist. 
Gotham will be a television series based on the character Commissioner James Gordon and his early years before Batman came onto the scene in Gotham City.  Additionally, the show will focus on the rise of some of Gotham's most famous villains while focusing more on Gordon's detective work than the superhero action of the Batman series. If you're wondering if Batman will eventually make an appearance, the answer so far seems to be a no — but anything is possible if the show is found to be successful.
The big question is whether a series based in the Batman universe can bring in viewers if Batman is not actually involved. However, the fact that the series is set to focus heavily on Batman's famous rogues gallery should be enough to get a lot of fans interested considering the sheer amount of interesting villains that exist in the Batman canon.
2. Agent Carter
Disney has only just premiered their series Agents of S.H.I.E.L.D. on ABC, but the studio is already exploring options for additional Marvel-based television series — and one character that Disney is apparently taking a long look at is Agent Carter. Agent Carter first made her appearance in the Disney-Marvel film Captain America: The First Avenger as a secret agent and the love interest of Captain America. She has also recently been the subject of a Marvel "one-shot" appearance on the Iron Man 3 Blu-ray release.
While not much information exists about the potential show other than the rumors that Disney is in fact developing the idea and is looking for a writer, the popular character would be a perfect fit on ABC given its history of strong female leads in shows like Alias. It would also be an interesting change of pace given Agent Carter's existence both during and immediately after World War II, making the series a period piece.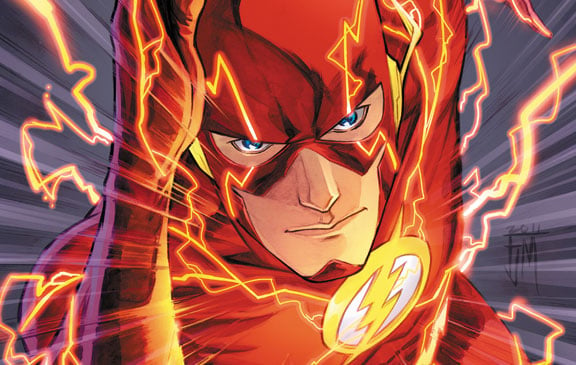 3. The Flash
Warner Bros. is hoping that it's current superhero series Arrow, which revolves around DC Comics superhero Green Arrow and aires on CW — which is a joint venture between CBS and Time Warner — will be a jumping off point for a new series based on The Flash. In July, CW president Mark Pedowitz explained that the character will be introduced in the second season of Arrow, which is set to begin on October 9.
"We plan to introduce the recurring character of Barry Allen, who is the Flash," Pedowitz told reporters at the Television Critics Association's summer press tour in July. "We're planning an origin story, and we'll see how it goes. We do want to expand on the DC Universe, and we felt this is a very organic way to get there." He also explained that, "[Barry Allen/The Flash] may not come in with superpowers," when the show first begins.
Arrow co-creators and executive producers Greg Berlanti and Andrew Kreisberg, along with Geoff Johns, are set to write a potential series based on The Flash with director David Nutter at the helm of the potential pilot for the show. Additionally, Warner Bros. has announced a film version of The Flash planned for release in 2016 that will not involve any crossovers with a potential show on CW.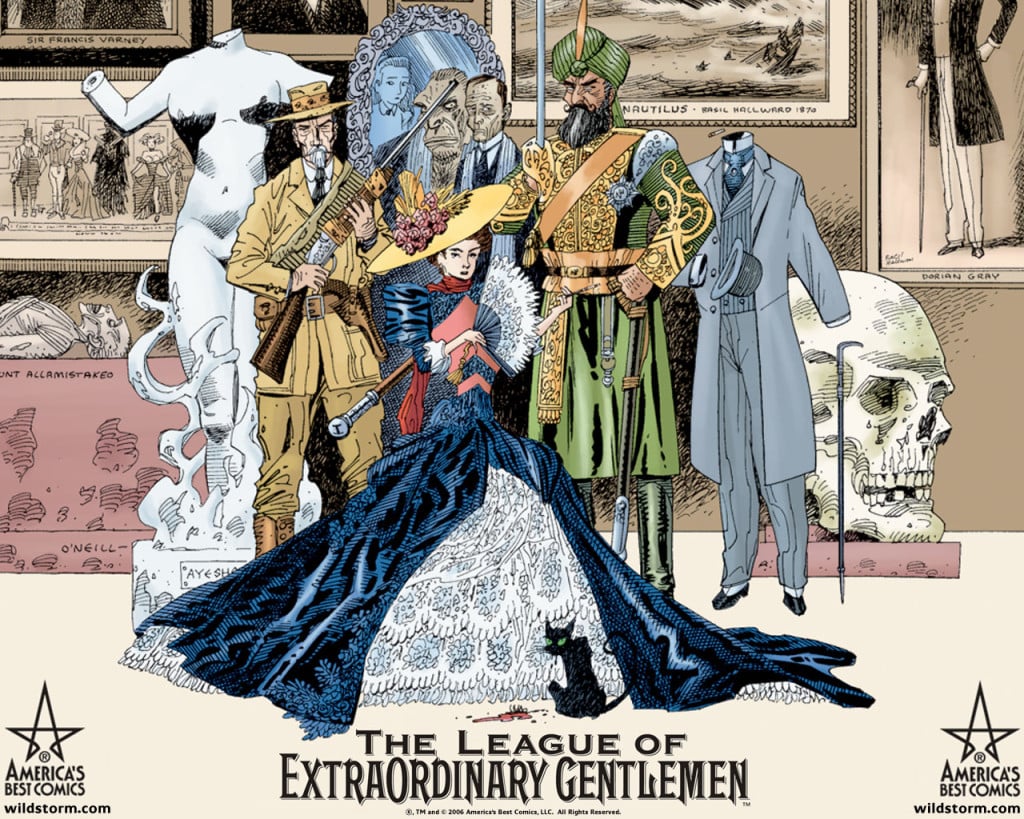 4. League of Extraordinary Gentleman
20th Century Fox is hoping that audiences can see past the 2003 box office bomb League of Extraordinary Gentleman when it reintroduces the comic series as a TV show. Fox gave a pilot commitment to the TV adaptation of League of Extraordinary Gentleman back in July with Green Lantern scribe Michael Green set to write the pilot, as well as served as showrunner and executive producer alongside The Matrix's Erwin Stoff.
League of Extraordinary Gentleman was first published in 1999 and is written by Alan Moore and illustrated by Kevin O'Neill. Moore's original concept behind the series was to create a "Justice League of Victorian England" and the comics brings together such famous characters as Captain Nemo, Allan Quatermain,  Dr. Jekyll, The Invisible Man, Mina Harker, and others.
Let's just hope that Fox can get it right this time and capitalize on the abundance of rich characters from the comic series in which it bungled so terribly the first time around in its movie iteration.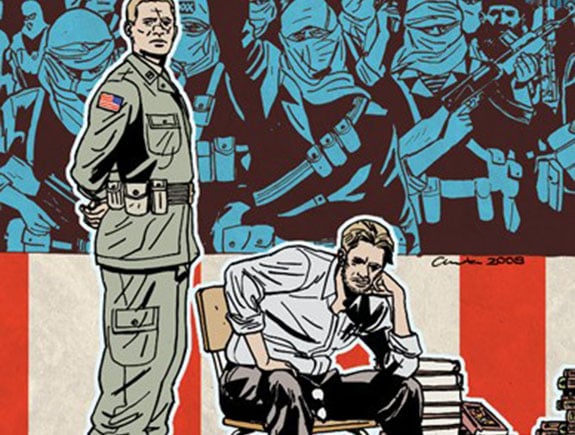 5. Unthinkable
Another comic-based television series set to premiere on Fox, Unthinkable, is based on Boom! Studio's comic book series by Mark Sable that centers on an FBI agent and screenwriter who team up to stop an attack against the United States. As it turns out, the plot of the attack is one that the screenwriter and several others had developed in a government-sponsored think tank years earlier.
Unthinkable landed at Fox as a put pilot from Ben Queen and Howard Gordon and will be produced by 20th Century Fox TV. Queen, who created Fox's Drive and wrote the script for Disney's Cars 2, will write the pilot and executive produce — Gordon and Hugh Fitzpatrick are set to executive produce through their company Teakwood Lane.
Given the synopsis of Unthinkable, the hugely busy Gordon seems to be a perfect fit to take on the series. On top of developing Unthinkable, Gordon is producing Fox's reboot of 24 and is an executive producer for the hit Showtime series Homeland.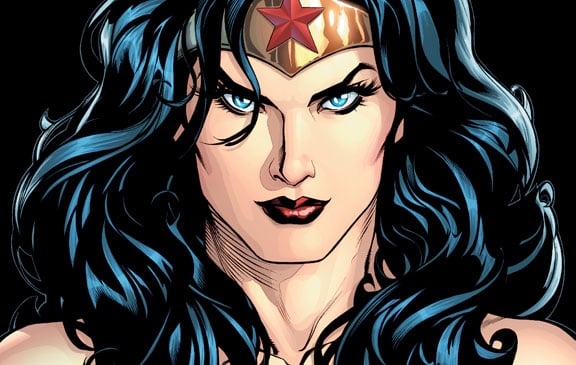 6. Amazon
A series based on Wonder Woman, entitled Amazon, has been in development by the network CW for at least a year now. Despite it looking as though a pilot for the show was imminent earlier this summer, CW President Mark Pedowitz explained in late July that the show was on hold so that they could better develop the script.
"The script isn't quite where we want it. It's an iconic DC character, and we are not going to put it on unless it works. And now, having the DC universe expand, with the origins of Black Canary coming on this year [in Arrow], as well as potential origins of the Flash, it's better to wait and get it right," Pedowitz explained.
Despite the news of Amazon being delayed once again, it seems a given that the show will get the go-ahead sooner rather than later now that Green Arrow is the subject of a popular show with the Flash surely soon to follow. With the success of strong female protagonists in shows like Buffy and Alias, it seems only a matter of time before the Amazon's producers agree on the direction for the show.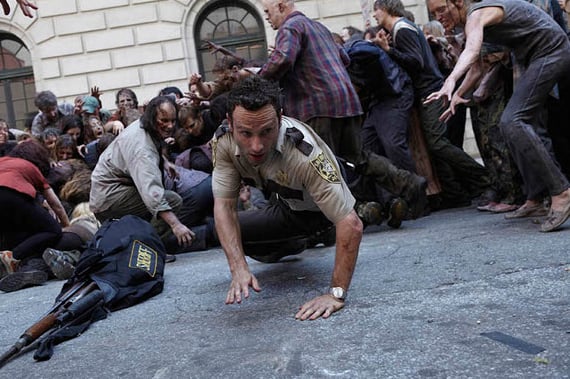 7. The Walking Dead Spin-off 
In one of the stranger television developments as of late, AMC (NASDAQ:AMCX) announced ahead of its premiere of the fourth season of The Walking Dead that the network would be launching a spin-off series due to arrive in 2015. The Walking Dead creator Robert Kirkman will be the new series' executive producer along with Gale Anne Hurd and David Alpert. And the most interesting aspect of the new show is that it will not be shackled in any way to the events of the comic series that The Walking Dead is based on.
AMC President and General Manager Charlie Collier said in a statement, "We look forward to working with Robert, Gale, and Dave again as we develop an entirely new story and cast of characters. It's a big world and we can't wait to give fans another unforgettable view of the zombie apocalypse." Kirkman stated, "I couldn't be more thrilled about getting the chance to create a new corner of The Walking Dead universe. The opportunity to make a show that isn't tethered by the events of the comic book, and is truly a blank page, has set my creativity racing."
One thing's for sure: AMC could be looking at a potential ratings bonanza given the immense popularity of the The Walking Dead. If the companion series takes on even a fraction of that show's viewers, it will help AMC ease the pain of Breaking Bad coming to an end at the end of this week.
Don't Miss: The New Dark Knight Blu-Ray Set Shows What Could Have Been