9 Netflix Originals to Look Forward to in 2014
Netflix (NASDAQ:NFLX) has more to offer these days than a simple streaming platform for your favorite network shows. Slowly but surely, it's been growing beyond contracts with networks to introduce its own original content — some of which has been very good — taking its brand name to a whole new place. It's not the only online streaming platform to make that move either.
Hulu and Amazon (NASDAQ:AMZN) Prime are both creating their own original series as well, meaning not only do we go to them for everyone else's shows, but now they're growing audiences of their own — audiences that will specifically have to subscribe to them for this exclusive content.
Hulu has a new animated superhero show targeted to an adult audience with The Awesomes, as well as its team drama, Quick Draw – and a number of others. Amazon Prime tried out Alpha House, an adult political comedy starring John Goodman in 2013, and has added to its collection with others since — including Annebots for kids, featuring Katie Griffin, Addison Holley, and their robotic friend.
Netflix has already released Turbo — a snail-based children's animated series, picking up where the film left off in a deal between Netflix and Dreamworks Animation (NASDAQ:DWA) — as well as the popular Orange is the New Black and House of Cards, among other original programs. But what series do we still have to look forward to from Netflix? Let's take a look — starting with some familiar names returning for new seasons, then moving on to the newest series yet to be released.
1. Lilyhammer
Seasons one and two of Lilyhammer are already available on Netflix, taking viewers to snowy Norway alongside a New York city mobster in hiding — a sort of Norwegian Sopranos if you will. The star of the show, Frank Tagliano, played by Steven Van Zandt, is on the run after testifying against his fellow mobsters back in the big city. Zandt has some experience playing the gangster role, having played Frank Tagliano in HBO's Sopranos, making the comparison that much more salient.
Season three has been renewed for 2014, according to Ted Sarandos, the chief content officer at Netflix. "We are proud to bring back Lilyhammer for a third season. Lilyhammer is the type of global show that Netflix members around the world have discovered and love and season three will see that world expand even more," Sarandos said in a PR Newswire press release.
2. Hemlock Grove

Hemlock Grove is one of the those shows that manages to include a bit of everything — vampires, werewolves, murder, teen pregnancy, and quite a few creative science fiction creatuers we haven't got a name for. That said — it's not The Vampire Diaries, and it edges more towards sinister and gruesome than anything close to Twilight. It looks at the unusual and dark happenings in Hemlock, slowly but surely revealing pieces of the town's puzzle as Hemlock's wealthy son Roman Godfrey and the visiting Romani, Peter Rumancek, team up in a strange and sometimes creepy sort of friendship.
Season two of the series is slated to arrive in 2014 with ten episodes, and will bring with it a executive producer, according to a Netflix press release. Charles H. Eglee of The Walking Dead, Dexter, and The Shield will be joioning the production team for the second season, but with any luck some old faces will be returning as well.
"The worldwide fan response to Hemlock Grove was phenomenal," said Executive Producer Eli Roth in the release, referencing the big twist seen at the end of season one and noting that, "Season One was just a warm up for what we have in store for season two. Get read to be scared in ways you never expected."
3. House of Cards
House of Cards was Netflix's highly popular and successful political drama, and with three Emmy under its belt – House of Cards took Emmys for casting, directing, and cinematography — it's hardly surprising that Netflix is bringing it back for a second season. Francis and Claire, the ruthless husband and wife political team, return in the second season that is set to premiere February 14, 2014.
Now a reporter, played by Kate Mara, is digging into Francis's old crimes though, and as always, the stakes are high. Francis, the ruthless politician is played by Kevin Spacey, known for American Beauty, and his wife Claire is played by Robin Wright of Moneyball and Beowulf fame.
4. Orange is the New Black
Another familiar title, Orange is the New Black will also be returning for its second season in 2014. "I am thrilled that Netflix has extended my sentence," said Jenji Kohan, the creator and executive producer of Orange is the New Black, in a Netflix press release on the matter.
The series follows the story of Piper Kerman, a juice cleansing, whole-food-shopping blonde with a fiancé and soap making start-up. After years of stable "normality," her jaded drug running past catches up to her, landing her in prison for a year with the very ex-girlfriend that named her to the police. The series manages to be hilarious, terrifying, and devastating all at the same time, while also delving into the subject of sexuality and love in its may forms.
"We're enormously proud of the brilliant work of Jenji, the cast, and the entire production team, and we are delighted about this early second season renewal. Netflix has been a great partner on this series and we look forward to our continuing collaboration," said Kevin Beggs, the president of Lionsgate Television Group, in the press release.
5. Sense8
On to new things with Netflix's new sci-fi series, Sense8, set to arrive in late 2014. As the title suggests, the show looks at eight individuals as they develop an eighth sense — telepathy. It follows in the vein of shows like Heroes, Kyle XY, and the many superhero shows cropping up in that it gives incredible power to the characters. What is perhaps more unique about it, is that it shows what sort of uses governments and other citizens would put the powers towards, rather than keeping it hidden under masks or in secret societies.
"We started out at one point talking about how evolution involves creating ever greater circles of empathy: You belong to your family, then you belong to your tribe, then two tribes link up and now you have empathy for your people on this side of the river, and you're against the people on the other side of the river — on and on through villages, cities, states and nations," said J. Michael Straczynski, co-creator of Sense8, who worked on Babylon 5 as well. The Wachowskis, known for The Matrix, worked with him on the series.
"So what if a more literal form of empathy could be triggered in eight individuals around the planet in India, the U.S., London, Mumbai, Nairobi, and elsewhere," Stracynski queried. If the concept hits home, you may want to tune in when Sense8 hits your Netflix queue. That may be something of a wait though, as it won't begin filming until the summer of 2014.
6. Narcos
From gangs to telepathics, Netflix hasn't forgotten to add a good old fashioned drug lord series. Narcos was announced in February of 2013 and is supposed to be thirteen episodes of Colombian craziness as it delves into the life of Pablo Escobar, the notorious drug lord.
Jose Padilha is said to be the director for the upcoming season, though up until recently he was likely distracted by his first film hitting theaters with RoboCop. As yet, actors and actresses who might star in the show are unannounced.
7. New Show From the Creators of Damages
This upcoming thirteen episode drama has yet to be titled — but it does have its lead man all lined up. Fans of Friday Night Lights will be happy to hear that Kyle Chandler will taking the lead as the stable middle brother in this family drama — according to Entertainment Weekly. He will play the brother who takes care of the rest of his siblings, Michael Bluth-style, when his black sheep older brother returns.
The as-yet unnamed series will be directed by the creators of Damages, Todd A. Kessler, Daniel Zelman, and Glenn Kessle. "We've always wanted to put our spin on a family saga and examine universal themes of family in a way that has never been seen before on television. The series is a tightly wound thriller that explores the complex bonds between parents and children, brothers and sisters and the rivalries, jealousies, and betrayals at the core of every family," said the writers of the show.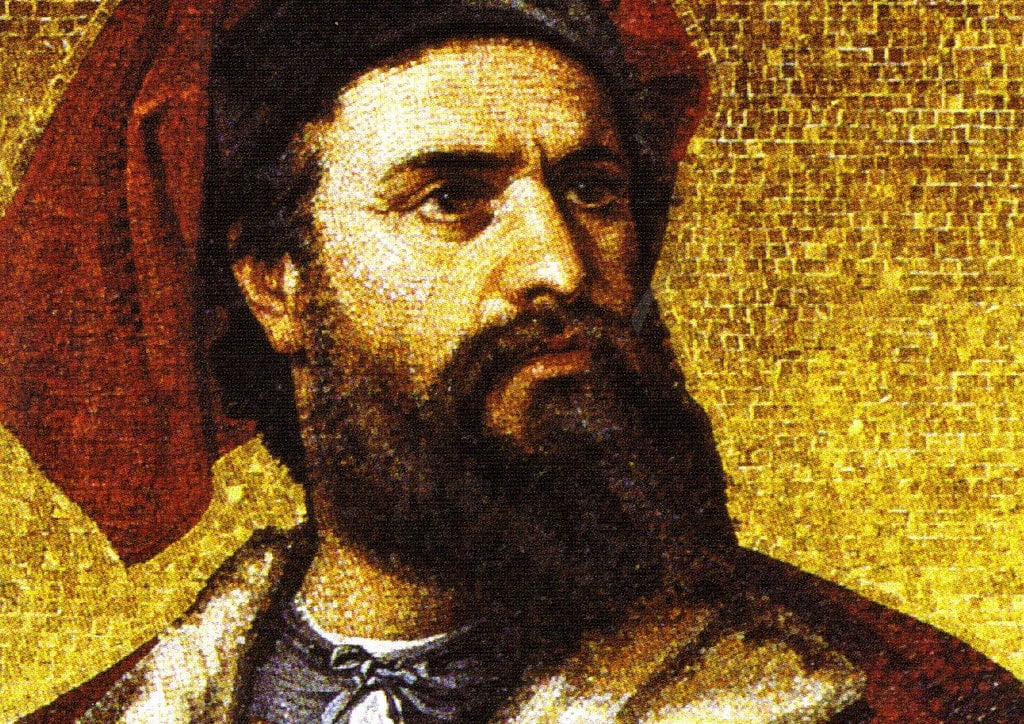 8. Marco Polo
Marco Polo may have seemed boring in history class — to some, anyhow — but Netflix's potential new take on the life of one of the world's greatest explorers looks to prove otherwise. The story starts with young Marco Polo and follows him as he becomes involved with warring empires in China, dealing with the political complexities of war in thirteenth century China and getting to know Kublai Khan.
The show's placement with Netflix isn't certain as of yet — it was originally slated to show on Starz (NASDAQ:STRZA) that saw the expense being too much, so returned it to The Weinstein Co., which may in turn be dealing with Netflix to get nine episodes produced.
9. BoJack Horseman
Finally, we have BoJack Horseman, an adult animated show that shines a light on the equestrian star of Horsin' Around, BoJack. The horse, voiced by Arrested Development's Will Arnett, is basically a mess of alcoholism and poor relationship choices, according to a PR Newswire press release.
"Even though he's been out to pasture, I've always admired BoJack for his inimitable style and can-do attitude. I couldn't be more thrilled that he's getting off his legendary haunches to join the internet TV revolution here on Netflix," said Ted Sarandos, the Chief Content Officer at Netflix in a press release.
"As a studio executive involved in successful sitcoms like Happy Days, Barney Miller, and Cheers, I always regretted BoJack wasn't on my team," said Michael Eisner, former chief executive of the Walt Disney Company (NYSE:DIS), in the release. "But now, with Tornante in the saddle, BoJack is exactly where he belongs, in full creative control, and on Netflix."
More From Wall St. Cheat Sheet: