Are Netflix and Movie Studios Eyeing 'Movie Serials?'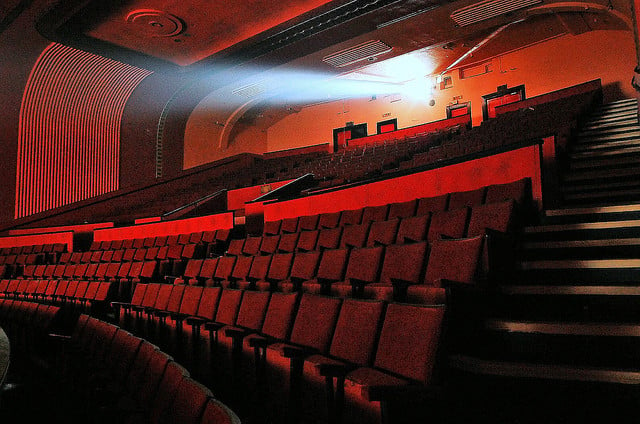 In the 1930s, the "movie serial" was one of the most popular forms of entertainment for movie-goers. Released in episodic form, serials told a continuous story that would unfold over the course of several trips to the movie theater. Of course, if that sounds similar to modern television, that's because modern television essentially is what the serial was in 1930s — and as a result, serials faded away as television entered the homes of most Americans. Now, major studios are pitching a very similar concept to Netflix (NASDAQ:NFLX) following chief content officer Ted Sarando's recent critical statements about the state of film distribution.
According to a Business Insider source, several major film studios have approached Netflix with a proposal involving the creation of miniseries of around ten episodes that would be released in theaters every two months. Soon after the theatrical release — anywhere from one week to a month — Netflix would gain exclusive rights to stream the episodes that would be anywhere from one to two hours each.
The news comes after Sarando recently made statements likely to give theater owners chills. "Why not premiere movies on Netflix the same day they're opening in theaters?" Sarando asked. But while the potential deals are certainly a step in the right direction, Business Insider reports that Sarando is not convinced that this specific model is different enough from the status quo.
First, there's the fact that this model would go against Netflix and Sarando's innovative and hugely popular method of releasing all episodes of a season at once — the so-called "binge model" of content consumption.
Considering that Netflix has almost singlehandedly revolutionized the process of watching serialized television, it might be seen as hypocritical for Netflix to adopt a model that that could feasibly release content even slower than television (every week versus every other week or longer).
The potential cost of this deal is also an important factor. Although Netflix is not shy to spend money on original content (House of Cards cost nearly $10 million per episode), Business Insider's source suggests that the miniseries major studios have pitched involve budgets closer to Hollywood blockbusters, making even Netflix's most expensive foray into original content reasonable in comparison.
The cost factor is further complicated by the fact that revenue from the potential series would be split between ticket sales at theaters and subscriptions gained from customers seeking the new content. According to Business Insider, Netflix's content team has major concerns that the investments studios are seeking from Netflix are too high to receive a good return.
For now, it looks like Netflix is likely to hold its ground, although the idea is definitely an interesting one in theory. Also, considering Netflix's recent blockbuster deal with Walt Disney Co. (NYSE:DIS) to bring four full series and a miniseries to the streaming service based on Marvel superheros, it isn't as if Netflix is exactly in a position where it needs to pull the trigger on a deal unless it believes it's a worthwhile one.
Don't Miss: 5 Spy Movies That Prove the Genre Is Recession-Proof.