Breaking Bad Returns: Has TV's Golden Age Begun?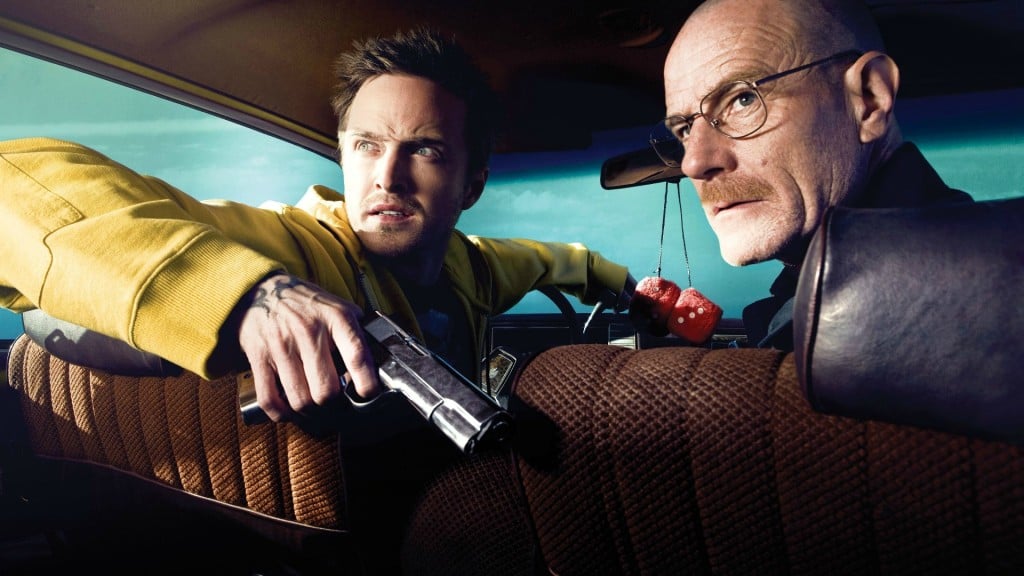 There's no better time to talk about the modern era of television, ubiquitously called the "golden age" of television, than right now as Breaking Bad returns to finish off the series with the first of its final eight episodes. Quality television once confined to the premium channel HBO, owned by Time Warner (NYSE:TWX), has exploded across the entire platform — and, recently, beyond as critically acclaimed original programming has found success on Netflix (NASDAQ:NFLX). If you love good television, take a shot in the dark — you're bound to hit something.
For the oldest player in high quality television programming, the online movement doesn't seem to scare HBO all that much. The latest season finale of Game of Thrones, HBO's most popular series, brought in 5.39 million viewers, and the show is widely reported to be the most pirated show on television — almost 80 percent more than any other show in fact. While you'd think that number would strike fear into the hearts of television executives when it comes to the increasingly online model, Time Warner CEO Jeff Bewkes thinks its a win-win.
"Our experience is, it all leads to more penetration, more paying subs, more health for HBO, less reliance on having to do paid advertising… If you go around the world, I think you're right, Game of Thrones is the most pirated show in the world. Well, you know, that's better than an Emmy," Bewkes said. While HBO GO provides an online streaming option, the platform is still only an added feature to a TV subscription — although chances are that this will change in the near future despite HBO's insistence on not offering a standalone. When you're also sporting such critically acclaimed shows as The Newsroom, Girls, Boardwalk Empire, and True Blood, you're not likely to start sweating.
But while HBO has more or less been doing this for almost two decades, you can probably thank AMC Networks (NASDAQ:AMCX), which owns AMC, WE TV, IFC and the Sundance Channel, for upping the ante to where it is now. In 2007, AMC took a chance on then little-known Matthew Weiner and his show Mad Men. Weiner had written the pilot for Mad Men in 2000 while working as a staff writer for the TV show Becker. He later joined the staff of The Sopranos after David Chase, that show's executive producer, read the pilot for Mad Men. In the following years, Weiner failed to get a deal going with either HBO or Showtime, then the only main buyers for dramatic television. Then, AMC took a chance on the period-piece as it looked to get into original programming.
In 2008, Ed Carroll, the president of AMC networks told the New York Times, "The network was looking for distinction in launching its first original series, and we took a bet that quality would win out over formulaic mass appeal. In our view, there's no doubt it paid off." Back then, no matter how successful he thought the show would be, there's no way he could have seen Mad Men going strong in 2013, with its seventh season set to premiere in 2014.
Since then, the network has had astounding success with the zombie show The Walking Dead, along with critical hits such as The Killing, Hell on Wheels, and, of course, Breaking Bad. The network has 39 Emmy nominations and just reported a strong second-quarter earnings report bolstered by a $133 million contribution from Dish Network (NASDAQ:DISH) following a breach of contract. Including that financial boost, AMC Networks generated a net income of $135.7 in the quarter, up almost 227 percent from the year-ago quarter, along with revenues of $379.3 million — an increase of 15.8 percent.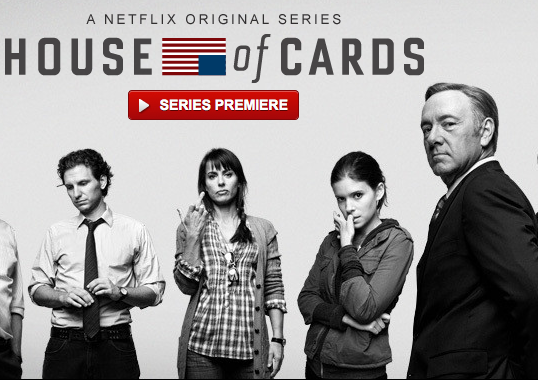 Despite the continuing success of AMC, what does it mean for the network and those like it if streaming-services like Netflix or Amazon (NASDAQ:AMZN) are increasingly pulling away customers? The impact of cord-cutting – those opting to use only streaming services rather than traditional pay-TV — isn't a myth anymore, according to at least one Wall Street analyst. It seems odd to talk about the next evolution in television programming, but by all accounts, it's already here — and it's here to stay. If the golden age of television was ushered in by an influx of strong, creative talent, then the next step is more technical, having to do with the way in which we receive content and where.
Along with changing the game via the video-streaming platform, Netflix also saw it fit to enter the world of creative content itself after seeing just how popular content such as Breaking Bad was as users binged on hours of the series at once. Netflix recently received 14 Emmy nominations for their original shows Arrested Development (season 4)  and House of Cards. The company did so in a truly revolutionary way; it released all episodes at once so that users could watch it the way they were used to on the platform. Netflix then followed it up with the popular and critically acclaimed Orange is the New Black while we'll also see new shows Narco, Sense8, and Derek all within the year.
In fact, Netflix wants to double its original content in 2014.
Not wanting to be left out, Amazon is coming into the original content game as well as planning five full series for its Prime Instant Service. Amazon will produce two comedies, Alpha House and Betas, along with three children's shows, Annebots, Creative Galaxy, and Tumbleaf. Why three children's shows you ask? Well, if you've taken a look at Amazon's instant selection, you'll notice a huge selection of titles for kids. For parents with younger children, Amazon is the best place to get the largest number of popular children's programming.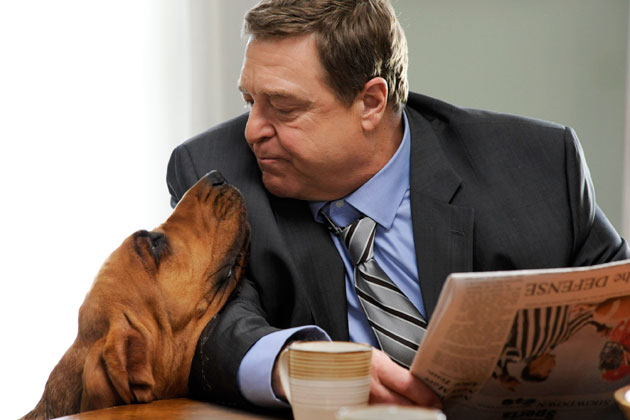 Amazon's comedies, however, are geared towards adults. Alpha House is a political comedy about four senators who become unlikely roommates — one of which is John Goodman. Betas revolves around four young entrepreneurs trying to get by in the tech world by creating a new mobile social networking app. In the case of all five shows, it appears to cater well to Amazon's strengths while avoiding Netflix's strengths — notably dramas like House of Cards and Orange is the New Black.
This is where we come around full-circle to the basic broadcasting networks, which have also benefited from this whole revolution and looks to get even stronger. The sheer quality and talent that has been injected into the television industry is quickly trickling down from the premium channels to the basic cable channels. It's not only AMC or 21st Century Fox's (NASDAQ:FOXA) FX anymore. Look no further than the critically acclaimed NBC (NASDAQ:CMCSA) dark drama Hannibal that has gotten the kind of glowing reviews once only saved for HBO television shows and, more recently, AMC. And who can forget the upcoming Joss Whedon creation Agents of S.H.I.E.L.D., set to appear on ABC (NYSE:ABC)
Also of note is CBS's (NYSE:CBS) new TV licensing paradigm surrounding its popular show Under the Dome, based on the novel of the same name from Stephen King. CBS signed a new kind of deal with Amazon for the show, which allows Amazon subscribers to view episodes of the show only several days after it premiered on television. "Because of the Amazon deal and because of the international sales, we were able to make the show profitable even before it went on the air," CBS chief Leslie Moonves said. While it feels like more of a stopgap for the networks as they try and figure out how to navigate the new online TV world, it's a start.
But soon enough, we'll be entering a new era of television content that will likely be modeled after the successful Netflix model; the question is where the networks will fit in. Will networks such as CBS or AMC eventually bypass pay-TV entirely, opting to release new content directly to Netflix or Amazon? Will each network begin to create their own unique streaming service like HBO GO? While it's unclear exactly what the new era of television will look like, Netflix is clearly at the forefront — look to the streaming service to show us the way.
Regardless of this whole complicated ecosystem between networks, premium channels, and streaming-platforms, it's important to remember that while the changing dynamic seems overwhelming, this is all being pushed by one thing: creative, exciting television. So while you sit down to watch the premiere of Breaking Bad, keep in mind that while the way in which you watch the next big show might change, the creative content at the core of it all won't.
This is just the beginning.