CBS and Amazon Renew Game-Changing Licensing Deal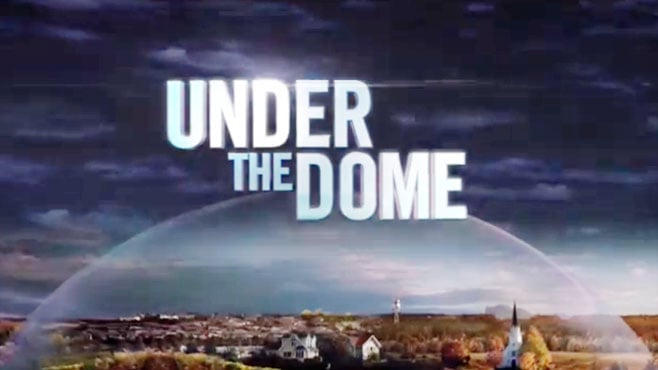 CBS Corp.'s (NYSE:CBS) Under the Dome, the most watched series of the summer across broadcast and cable, is returning for a second season with the same Amazon (NASDAQ:AMZN) licensing deal that turned heads earlier this year.
Coming from Amblin Television and executive producer Steven Spielberg, Under the Dome tells the story of a small town in Maine where a massive, transparent, and indestructible dome suddenly appears cutting off the town's residents from the world. The series is based on a novel by Stephen King, who is also writing and serving as executive producer for the show.
Under the deal, Amazon Prime members are able to access unlimited streaming of Under the Dome only four days after the show's initial broadcast. Episodes will be available on Amazon Instant Video devices — iPad, iPhone, iPod touch, Roku, Xbox 360, Playstation 3, and Wii U — with episodes also available for purchase and download through Amazon Instant Video.
Under the Dome became the most watched series of the summer, averaging 14.8 million total viewers and scoring first place among adults ages 18-49 (3.9 million) and adults 25-54 (5.2 million). The premiere of the show became the most watched series premiere ever on Amazon's Prime Instant Video.
CBS and Amazon inked the content licensing deal for Under the Dome long before the show went into production — something that allowed CBS to mitigate the risks associated with launching an expensive and unproven serialized drama that would usually be launched in the fall. According to sources for THR, Under the Dome's price-per-episode comes in at $3 million, historically putting the show in dangerous territory, given that the summer is typically low-rated. But for Under the Dome, which smashed records and has already been licensed in 200 international markets, the gamble has been a roaring success.
Next up for CBS and Spielberg is a straight-to-series order for a sci-fi drama called Extant – Under the Dome was also picked up without a pilot. While no deals with Amazon have been struck yet, it seems only a matter of a time before the two sides revisit the licensing deal that has proved hugely beneficial to both.
Investing Insights: Will Vodafone Stock Continue to Rise?