FX and Guillermo del Toro Team Up for TV Series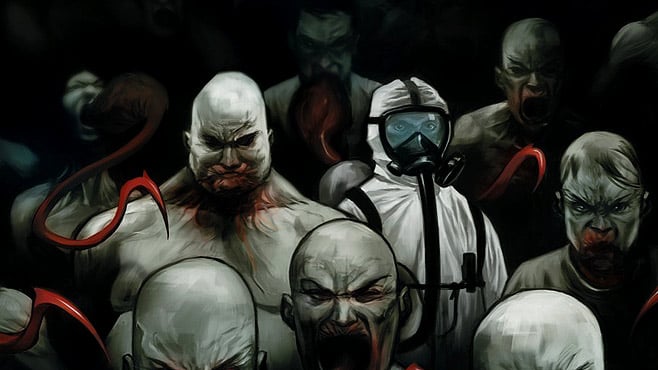 Guillermo del Toro, the film director behind the summer blockbuster Pacific Rim and 2006′s Pan's Labyrinth, is set to become the next major Hollywood filmmaker to head to television. The cable network FX, a subsidiary of 21st Century Fox (NASDAQ:FOXA), has given the go-ahead for 13 episodes of The Strain, which is set to premiere on the network in July, Variety reports.
Based on a vampire novel trilogy of the same name written by del Toro and Chuck Hogan, The Strain's pilot episode was written by the pair and is set to be directed by del Toro. Carlton Cuse will serve as the The Strain's showrunner, having most recently worked as an executive producer on A&E's Bates Motel and ABC's Lost. According to Deadline, The Strain marked the first time that FX had given a show the green light from a pitch, when it did so in September of last year.
"The Strain books are near and dear to my heart and now, Chuck and I have the blessing of a partnership with Carlton and FX that holds great promise," del Toro said to Variety. "Working with FX has yielded an amazing experience with total creative freedom and support."
The Strain has had an interesting journey to the screen. Originally conceived as a television series, del Toro later partnered with Hogan to write a novel when no networks would take on the project. Now, the project has come full circle, with filming set to begin later this month in Toronto.
The Strain tells the story of Dr. Ephraim Goodweather, the head of the Centers for Disease Control's Canary Team in New York City, as he seeks to get to the bottom of a mysterious viral outbreak. When Goodweather and his team realize that the virus has all the identifying signs of vampirism, the struggle encompasses everyday New Yorkers in a battle to save humanity.
Taking on the role of Goodweather is Corey Stoll, who most recently played Peter Russo on Netflix's (NASDAQ:NFLX) House of Cards. Other actors set to star in the show include Mia Maestro, Sean Astin, and Kevin Durand.
For FX, the deal adds to a horror-drama slate that already includes the popular American Horror Story, whose October 9 season three premiere hit 5.54 million viewers, up from season two's 3.85 million. On top of FX's upcoming original series slate, which features a show based on the Coen brothers' Fargo, FX's sister network, FXX, recently sealed a deal to acquire more than 500 episodes of The Simpsons in a deal that could be worth up to $800 million.
Don't Miss: 5 Things We Can't Wait to See in 'Catching Fire'.