Here Is Why Disney and Dish Network Are Duking It Out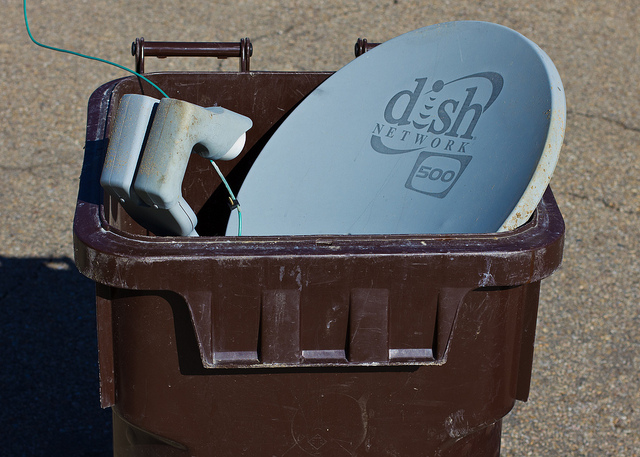 Walt Disney Company (NYSE:DIS) and Dish Network (NASDAQ:DISH) are still trying to hammer out a contract after their last one concluded over a month ago. Unfortunately, the two companies are having difficulty smoothing out the bumps, though surprisingly the hangup isn't all about the money. Financial aspects have been put to rest, billions of dollars put on the table no problem — but digital rights are an entirely different matter. Concept and future plans are turning out to be far more of an issue than money.
According to the New York Times, Disney wants Dish to end a digital video recorder called the Hopper, which allows you to skip ads, and Dish wants Disney to allow it to stream TV shows in different and newer ways. "These battles are becoming so much more complicated than they used to be," said Richard Greenfield, a media analyst for BTIG. The industry is changing, and so ideas for how companies should function become as important as finances. Both Dish and Disney are hoping to get television onto laptops, tablets, phones and websites in a more accessible way — but so far the plan to do so, known as "TV Everywhere," isn't doing as well as either company would like.
"Consumers are demanding, more and more, that they be enabled to watch whatever they want, wherever they want, whenever they want. The question on the table today is whether consumers are getting those rights with their current cable or satellite subscriptions or will they have to pay for them separately," said Michael Willner, CEO of Penthera Partners.
According to IHS Press, Comcast's (NASDAQ:CMCSA) NBC Universal has already made an effort in TV Everywhere, and now has TV offered on smartphones and tablets. Viacom (NASDAQ:VIAB)-owned EPIX  began the effort in October of 2009 — and was closely followed by others such as Time Warner's (NYSE:TWX) HBO, Lions Gate (NYSE:LGF), Viacom's Paramount, and Showtime HBO.
However, Showtime is in fact the only premium network that offers live linear streaming through TVE — and it seems likely that competitors will have to follow suit. STARZ (NASDAQ:STRZA) came late to the party, and Discovery Communications (NASDAQ:DISCA) hasn't come at all — but basically all major pay-TV operators are getting behind some form of TV Everywhere, a sensical move considering the way our nation has gone mobile, or switched to the web.
Don't Miss: The Top 5 Film Controversies of 2013.