Netflix Resurrects Fox's Canned Crime Drama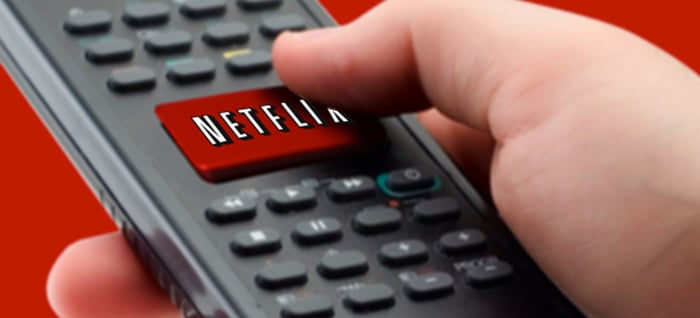 Netflix (NASDAQ:NFLX) is raising eyebrows at some of Hollywood's top television studios and production companies after signing a groundbreaking deal with Fox Television Studios (NASDAQ:FOX) to produce a previously axed TV crime drama.
AMC Networks (NASDAQ:AMCX) canceled further production on "The Killing" late last year, but the show's creators, understandably disappointed, continued to push for a third season. Netflix has come to Fox's rescue, offering revenue that will make a third season of the program financially viable.
"Normally, if your show gets canceled, there's not much you can do," said David Madden, president of Fox TV Studios, adding that the arrangement with Netflix was the first of its kind for the studio. "We really wanted another shot to tell the story."
The California-based Internet video streaming company's contribution has allowed Fox to charge AMC a cheaper license fee. As part of the deal, Netflix has won exclusive streaming rights in the U.S. and Canada that are slated to commence just three months after the season finale — much shorter than in the past, when it experienced delays of up to a year. Netflix may also get the rights to premiere the show abroad, as it has previously done well in foreign markets.
Analysts believe Netflix's deal with Fox could prompt a studio to reconsider the company's business model when it comes to producing certain programs. Netflix now has the potential to become a financier and valuable launching pad for new programs entering the TV market, as opposed to being just another mechanism for distributing content.
Co-president of Twentieth Century Fox, Gary Newman, said Netflix will be in the mix when its studios consider where to launch new shows. "The shows we would anticipate appealing to HBO (NYSE:TWX) and Showtime are also going to appeal to Netflix," Newman said.
According to Bernstein Research, big media companies generated about $1.6 billion of revenue last year from licensing their content to such services. Though that represents just 1 percent of their aggregate revenue, it accounts for a large percentage of operating-income growth.
On the other hand, Netflix has become more demanding and finicky about the programs it does carry, dropping a number of titles that weren't performing well last year. Analysts speculate Netflix's selectiveness could make it harder for media companies to sustain growth in digital licensing revenues in the future.
Regardless, Ted Sarandos, Netflix's chief content officer, said the company rewarded content owners handsomely despite its more selective approach, paying more for shows that performed well. "We're able to unlock economics for shows that otherwise would be very challenged."