Netflix Unveils New Alliances and a New Show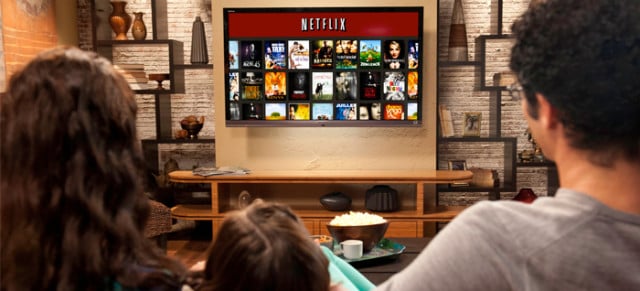 Life appeared a little richer for owners of Netflix (NASDAQ: NFLX) stock on Monday. Shares closed at $324.36, a 7.8 percent increase. It was another good day for the company on top of an impressive year that has seen the value of its shares more than triple. Continued market success came on the heels of two major developments, one announced by Netflix itself and the other just a rumor — so far.
On Monday, The Wall Street Journal reported that Netflix would be partnering with Sony Corp. (NYSE: SNE) to produce a new original series. The announced psychological thriller will have 13 episodes and will be available to stream instantly, according to Reuters, making the rollout for the show similar to House of Cards, another of Netflix's originally produced shows.
Netflix built its reputation on an impressive catalogue of media subscribers. Customers pay a monthly fee to access content either through Internet streaming services or DVDs that arrive in the post. Originally, the offerings consisted of television programs, movies, documentaries, and the like. Unwilling to maintain the status quo, Netflix is now pushing into more "traditional" television spheres by creating original programs and widening opportunities for viewership.
Major broadcast companies are taking notice. The newly revealed new thriller — unlike previous Netflix dramas House of Cards or Orange is the New Black – has the backing of an experienced studio. Sony's most recent television success is AMC's Breaking Bad, and the company was also behind Damages, a legal drama on FX.
As part of the deal, The Wall Street Journal says Netflix will have the right to distribute the show in all of its international markets. This is a departure from the norm: television shows are normally staggered in their international releases. By releasing shows at different scheduled times, companies can continue to reap profits and build buzz around programs.
But perhaps Netflix understands that part of its appeal is the ability to instantly begin watching a show or movie, accessing it from anywhere there's Internet connectivity. It is a kind of democratization that allows the company to experiment in international territories.
Last month, Netflix announced it would be partnering with Virgin Media in the U.K. and Sweden's Com Hem to provide Netflix as an additional option with TiVo (NASDAQ: TIVO) services. Virgin Media's press release on the matter says the Netflix app will be included on TiVo set-top boxes alongside all other previously included services.
Bloomberg reports that the TiVo partnership can help Netflix breach the gap between its streaming services and regular TV services by convincing cable companies to use Netflix as part of on-demand programming. This is precisely what Netflix is rumored to be doing. Reuters listed Comcast Corp. (NASDAQ:CMCSA) and Suddenlink Communications as companies Netflix has approached with the pitch of bringing the U.K.-Sweden TiVo deal model to the United States.
If successful, the U.S. deal, like its across-the-pond counterpart, means that cable customers using the Netflix app on their set-top boxes will be able to access the Netflix library as seamlessly as they currently access on-demand content. PCMag points out this could increase the competition between Netflix and HBO. HBO's services run $15 per month, while Netflix's steaming service is $7.99 per month.
Don't Miss: Analyst: Zynga Layoffs Are Coming.