'The Simpsons' Finally Heads to Cable in a Monster Deal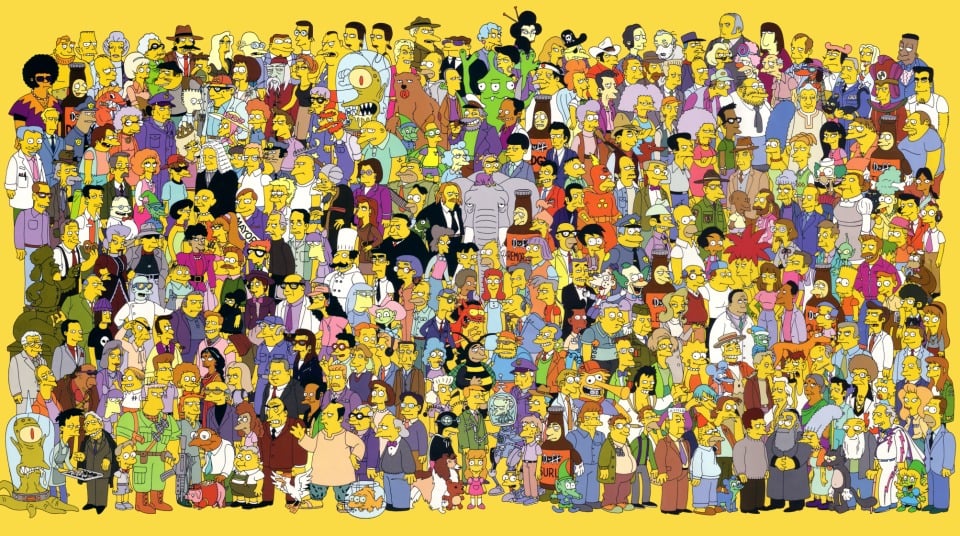 The 20th Century Fox Television animated television show The Simpsons is currently in its 25th season, and if a recent deal to bring the series to cable network FXX is any indication, the show is more valued than ever.
On Friday, cable network FXX finalized a deal to acquire the rerun rights to over 500 episodes of The Simpsons, marking the first time the popular series will make its way to a cable network. While The Simpsons has long had reruns on local stations, contractual restrictions have prohibited 20th Century Fox Television from selling the show to cable networks. But 20th Century Fox was recently able to negotiate new contracts without the exclusive portion of the agreement, giving the studio the go ahead to pursue deals with cable networks, the Los Angeles Times reports.
Although the financial details of the agreement were not disclosed, onlookers believe it could be one of the largest rerun sales ever. The per-episode price has been estimated to be anywhere from $1.5 million to $750,000 at the very lowest, meaning that the total sale could be anywhere from $800 million to $400 million. The deal between 20th Century Fox Television and FXX's parent company FX — both of which are units of 21st Century Fox (NASDAQ:FOXA) — also includes the rights for online streaming and video-on-demand. The Simpsons will arrive on FXX in August 2014.
The deal is a potential game-changer for FX's spinoff network that is still trying to gain traction with viewers. Despite original programs It's Always Sunny in Philadelphia and The League, along with a slew of popular syndicated programs, FXX has suffered from small ratings since its inception. The Simpsons will join fellow syndicated reruns of Arrested Development, How I Met Your Mother, Parks and Recreation, and Da Ali G Show, among others.
Several other major media companies were involved in the bidding war for The Simpsons reruns, including Viacom (NASDAQ:VIA), NBCUniversal (NASDAQ:CMCSA), and Time Warner (NYSE:TWX). But according to the LA Times, there was concern over having to purchase so many episodes of the show in one package, along with the fact that episodes of show have already been syndicated for years even if they haven't been available on cable.
The LA Times also reports that rival bidders were fairly certain that the rights for The Simpsons would ultimately remain under the 21st Century Fox umbrella — 20th Century Fox Television nonetheless had to shop the show in order to avoid accusations from The Simpsons' producers and stakeholders that it had arranged a favorable deal for it's own property.
Don't Miss: 7 Films for Grown-Ups This Holiday Season.