Two J.R.R. Tolkien Biopics to Face Off in Theaters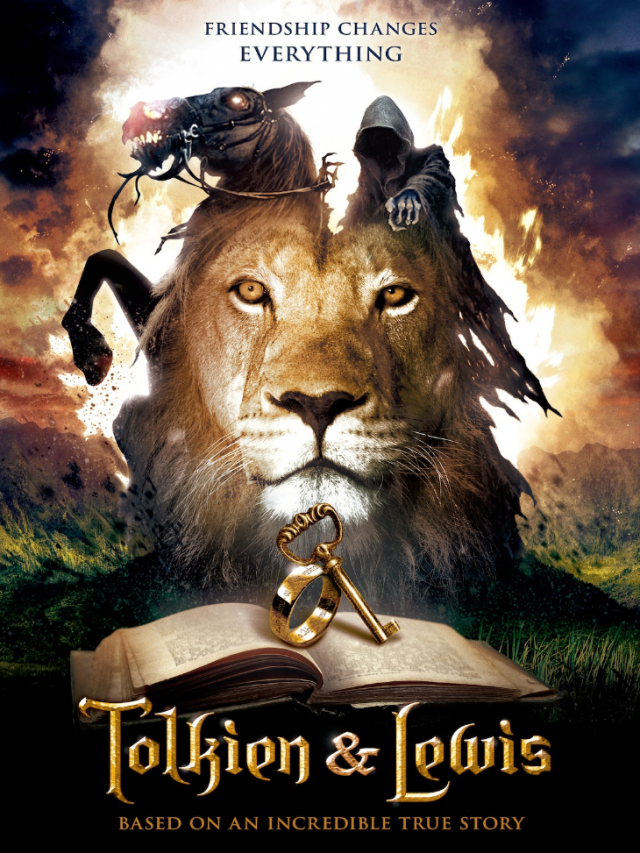 A movie revolving around J.R.R. Tolkien's life is in the works, this one centering on his friendship with fellow famed fantasy writer C.S. Lewis, author of The Chronicles of Narnia.
The film, entitled Tolkien & Lewis, will be produced by UK-based company Attractive Films, which describes the movie as "a drama fantasy set in war torn Britain in 1941 revealing the faith, friendship, and rivalry between J.R.R. Tolkien and C.S. Lewis." Tolkien and Lewis were friends for many years before the relationship turned sour. They both studied at Oxford University and Tolkien, a devoted Catholic, even converted a formerly agnostic Lewis to Christianity.
According to The Hollywood Reporter, Lewis, whose Chronicles of Narnia were taking off and becoming bestsellers, encouraged Tolkien to finish the Lord of the Rings volumes. But when Lewis started becoming an unofficial champion of Christianity, things became strained between him and Tolkien at his job at Oxford.
This is actually the second film bringing Tolkien's life to the big screen. Last year, Fox Searchlight and Chernin Entertainment announced they are developing the biopic Tolkien with a script from Irish writer David Gleeson. That movie will reportedly focus on the author's time in World War I and his job a professor at Pembroke College, but no director has been attached to the project yet. Meanwhile, Tolkien & Lewis reportedly has a budge of $18 million and already has director Simon West on board.
The independent studio is hoping to push the film into theaters first, with a tentative release date around Easter 2015 to better target religious audiences. If the two films do end up directly competing with each other, it's hard to predict which will come out on top. Many Tolkien and Lewis fans are fascinated with the long history and tumultuous relationship between the authors. Some are already suggesting that West is an unusual choice for the project, as his main past works include the likes of Con Air, Tomb Raider, and The Expendables 2.
At least West and producers Mark Joseph (Reagan), Mark Cooper (Chocolat), Jib Polhemus (The Mechanic), and Charles Moore (The Eagle) will have plenty of material to work with as the friendship had no shortage of drama. "Lewis becoming the poster boy for Christianity upset Tolkien," Attractive principal Wernher Pramschufer told The Hollywood Reporter. "And obsessive genius Tolkien is blocked, terrified of finishing The Fellowship of the Ring, for fear of the strange, psychotic visions which torture him."
Both projects should come as good news to fans of The Lord of the Rings and The Hobbit trilogy (the final installment of which is out this winter.) While the religious undertones of Tolkien & Lewis may not draw the same mainstream audience as those franchises, the focus on the friendship between two such renowned authors is definitely an intriguing concept and dedicated fans might be interested to learn more about Lewis' influence on his work. Fox Searchlight's take also has its own appeal, with scriptwriter Gleeson, reportedly a longtime Tolkien enthusiast himself, on board. Regardless of which they choose to see, Tolkien fans can rest easy knowing there's plenty of material revolving around the fascinating author headed their way.
More From Wall St. Cheat Sheet: