Star Wars: Episode VIII and IX' To Be Helmed by Sci-Fi Pro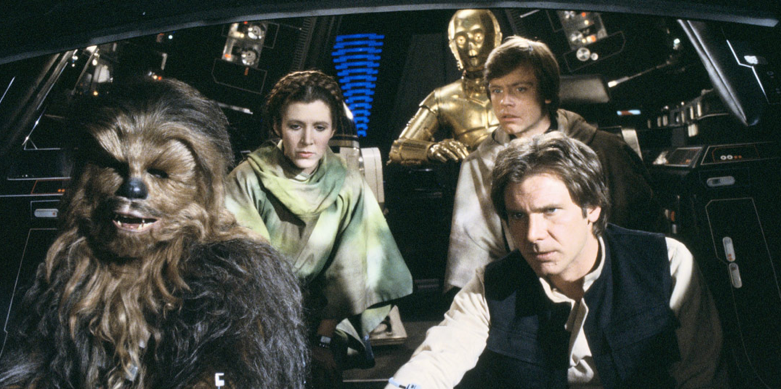 According to Deadline, Rian Johnson, the highly celebrated indie filmmaker behind Looper and Brick, will be directing Star Wars episodes VIII and IV.
The latest in a series of increasingly exciting announcements regarding Star Wars, the news that Johnson will helm not one but two movies is, thus far, the best news Star Wars fans have yet received. With all due respect to Gareth Edwards, Josh Tank, and somewhat less respect to J.J. Abrams (just kidding — he's alright, sometimes), Johnson is the most daring and singular talent to join the franchise — maybe ever. He's certainly the first director who genuinely qualifies as unique to helm a Star Wars movie.
We recently spent a lot of words telling you why Johnson's direction helped make Breaking Bad's "Ozymandias" the best episode in the whole heralded series, and one can safely assume that, if given creative freedom, Johnson can do great things with the Star Wars franchise.
As a visual stylist, Johnson mixes lucid dream atmosphere and a nebulous depiction of time and place to create his singular films. Brick (2005) channeled Raymond Chandler and Dashiell Hammett with its hardboiled dialogue spit with restrained ferocity by high school students. With Joseph Gordon-Levitt giving the first truly stand-out performance in his still young career, the small, tight little indie flick packed a hell of a lot of wallop with restricted resources. Each line is either a hook or a jab, and the verbal blows bruise. Throwing around words like clenched fists, Johnson's characters seem to inhabit a moment that doesn't exist — the gloaming of a dream. Wreathed by rows of lockers, JGL and co. have to juggle homework and homicide while navigating the dangerous, esoteric world conjured by Johnson.
But, of course, Johnson is best known for his cerebral sci-fi phenom Looper. The narrative leaps and bounds about time, but it never leaves viewers behind. Johnson married science-fiction awe with socially conscious ardor to craft a wickedly smart, viscerally edgy film with equal parts arthouse dignity and mainstream accessibility. Looper is clever and keen, but unlike, say, Primer, it never gets lost in its own head. Giving Bruce Willis his first really great role in years and using a limited budget (around $30 million) to create a plausible future with astonishing efficiency, Johnson made an indispensable addition to the indie sci-fi canon.
Johnson writes and directs with aplomb, and has displayed a diverse but refined taste for enlightened escapism (he has a Taxi Driver nod in Looper in the form of coffee and milk coalescing.) Certain moments in Looper admittedly feel like second guessing or back-peddling, such as JGL's unnecessary voiceover narration at the end, when he explains why he's doing what he's doing (it's unlike Johnson to not trust his audience to "get it"), but viewers can forgive such fleeting missteps when the rest of the movie is so good.
Johnson's work on "Ozymandias" is, of course, wonderful; check out our recent piece on the episode, and its Emmy chances.
More From Wall St Cheat Sheet: