Tyler C. Says, If He Could Go Back, He Wouldn't Do Anything Differently On 'The Bachelorette'
'The Bachelorette': Why Tyler C. wouldn't change a thing.
Tyler Cameron was a fan favorite on Hannah Brown's season of The Bachelorette. He won audiences over with his devilishly handsome good looks and respectful nature. He almost won Brown over, too, but, as Bachelor Nation is not soon to forget, she gave her final rose to Jed Wyatt.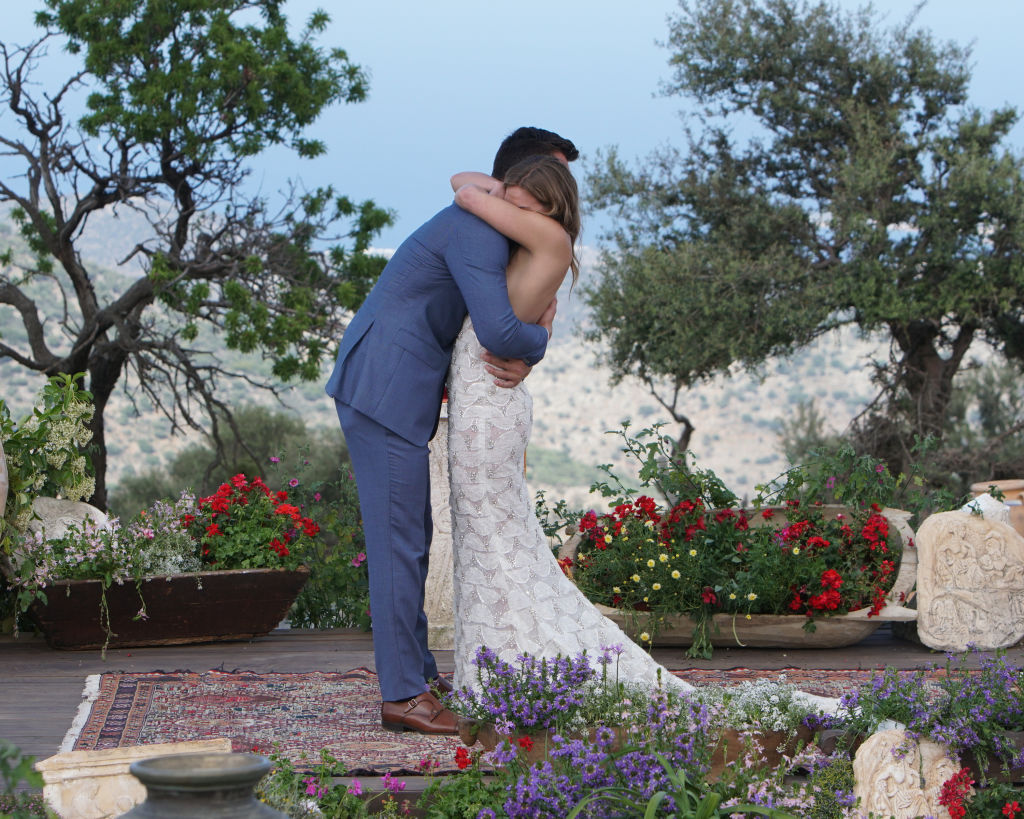 Cameron seemed genuinely heartbroken when Brown ended their relationship in Greece. But since being on The Bachelorette, Cameron's life's been pretty darn good. His modeling career's picked up and he's seemingly dating Gigi Hadid. So it's no surprise that Cameron wouldn't change anything about his time on the reality show.
Why Tyler C. wouldn't 'take back anything [he] did' on 'The Bachelorette'
Mostly, Cameron says he's proud that he stayed true to himself during his time on The Bachelorette.
"I was never gonna come out a character, I was never gonna do things that weren't who I was. There's not one thing that I would take back from the show. I think everything was 100% me. That's how I truly feel about it. I think it's just staying true to your character and who you are. I would not take back anything I did. My friends would call me while the show would be airing and be 'dude I'm just proud of you for being who you are.' I wasn't gonna kiss someone's a*s to try and get more opportunity or whatever. I didn't believe in that. You're gonna like me for who I am and if you do, great, and if you don't, it's not gonna work," he said on the Bachelor Party podcast.
Despite not wanting to go back and change anything from his time on the show, Cameron maintains that he really did believe he was going to get engaged to Brown.
"Yeah, full-blown," he responded to the question of whether he thought he was getting engaged in Greece or not. "That was tough, I mean it hurt. That was one of those tougher moments I've ever had."
How Tyler C. recovered from his breakup with Hannah Brown
As the world now knows, Cameron was able to recover pretty quickly. He says the secret to getting over heartbreak is keeping busy.
"Getting out of my first relationship, whenever I thought about it I would hit up my friends and just keep myself busy. That's why I had to get out of Jupiter and head to New York because New York keeps me so busy. So I just kept myself very busy and kind of put my nose to the grindstone and just started working and grindin' and just kind of being around people helped me get through those things. I have great friends and they were always looking out for me," he said.
Read more: 'Bachelor In Paradise': Sydney Lotuaco Thinks Colton Underwood's Kissing Lacked Passion Because He Was A Virgin