Tyler Cameron Calls Kanye West Out For Saying Kim Kardashian's Met Dress Was 'Too Sexy'–'Ye lost his confidence'
Tyler Cameron was the runner-up on Hannah Brown's season of The Bachelorette. The contestant was (and still is) passionately adored by fans thanks to his insanely good looks, charm, and feminist perspective.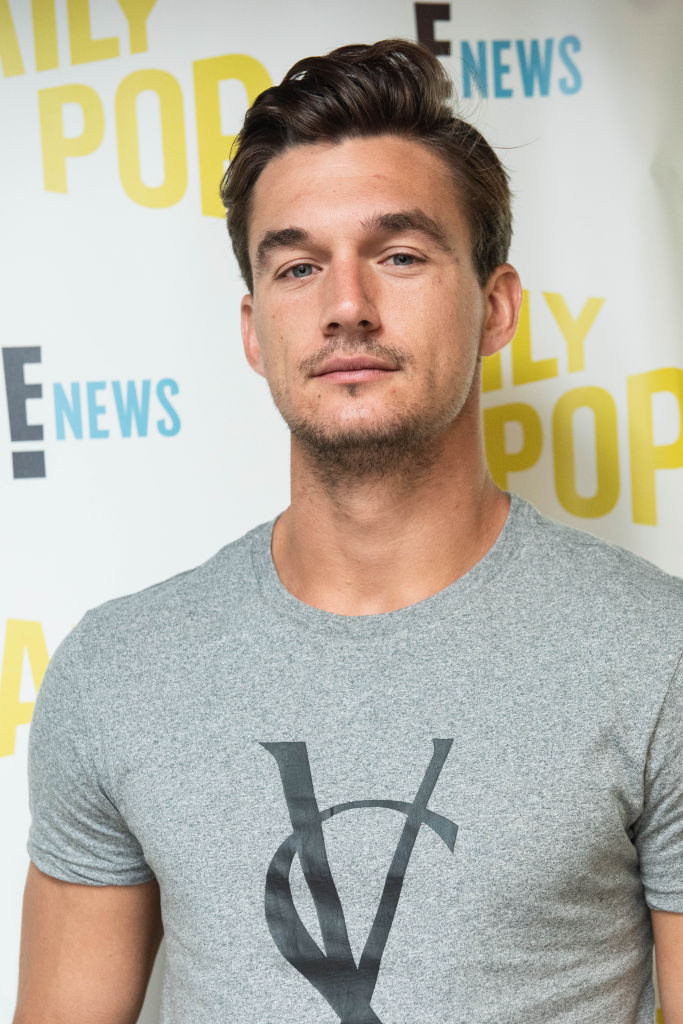 There were several times throughout Brown's season where Cameron would speak up to other contestants about the double standard they were projecting on the bachelorette. When controversial contestant Luke Parker was upset at Brown for going bungee jumping in her underwear, Cameron was quick to ask him why it's ok for him to parade around shirtless but not ok for her to bungee jump in her skivvies.
"Do you not think that it's a double standard the fact that you're able to parade around in a speedo in front of everybody, show your big bravodo self, but she can't go bungee jumping?" he asked.
Tyler Cameron calls Kanye West out on Twitter for saying Kim Kardashian West's Met dress was 'too sexy'
Even in the post-Bachelorette world, it looks like Cameron is continuing to preach what he believes.
Recently, the model and former Bachelorette contestant posted a clip from Sunday's Keeping up With The Kardashians episode. In the clip, Kanye West is talking to his wife, Kim Kardashian West, about the dress she was planning to wear to the 2019 Met Gala.
"You are my wife and it affects me when pictures are too sexy," says West.
"You built me up to be this sexy person and confidence and all this, and just because you're on a journey and transformation doesn't mean I'm in the same spot with you," Kardashian West responded to her husband.
Cameron had some thoughts on the interaction.
"What not to do," he tweeted. "You should want your significant other to be sexy and feel sexy. Ye lost his confidence. Fellas if you can't stand the heat get out the kitchen. Encourage your significant other to be all they can be. Not hold them back."
The fan response
Cameron's post sparked quite the discussiosn about female empowerment and the importance of communication within a marriage.
"Definitely think she can and should wear what she wants BUT there should be room for discussion and understanding for both sides in any situation. BUT I don't think "You're on your journey; I'm not in that same spot" was the best choice of words," replied one fan.
"I loved those words actually. Spoke to me. Just because Kanye found Jesus this year and wants to be conservative does not mean Kim is on that same path. Communication is the major [key]," wrote another.
"He wasn't demanding her not to wear sexy things, he clearly supported her that night & they had fun. He was just informing his wife that it effects him, it's called communication. It was bad timing, but it showed a real marital moment. Don't judge people's marriages for likes," responded another Twitter user.
"I think it's up to her what she wants to be known for. She CAN be intelligent and show her body. It doesn't have to be one or the other," wrote another.
Read more: 'Bachelorette' Alum Tyler Cameron On Why He's Running Two Marathons In Two Months