Tyler Cameron Shares His Favorite Kind Of DM To Receive From Fans
Tyler Cameron is reportedly single after dating supermodel Gigi Hadid. 
"Tyler is single. He and Gigi Hadid are no longer together," a source told Us Weekly
If that doesn't convince you, on October 1, Cameron teased on Watch What Happens With Andy Cohen that he "may be single."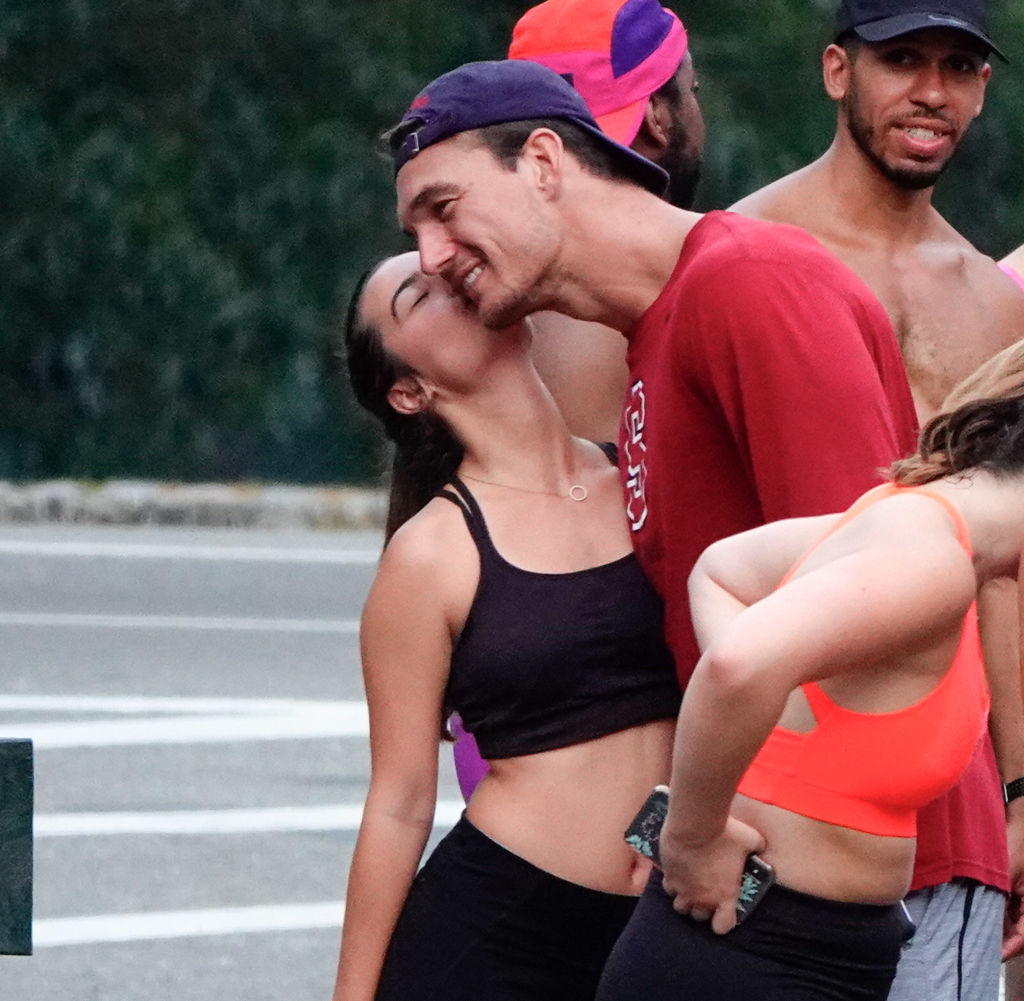 But, in several interviews as of late, Cameron's said he's done talking to the press about his love life.
"I mean, I'm at the point right now where I don't really talk about what I'm doing relationship-wise. What's out there is out there. I'm just focusing on myself right now," Cameron said in a recent interview with People when the interviewer asked him about his relationship status. 
Coming from The Bachelorette, it's no surprise Cameron's craving some privacy in regards to his dating life. After things didn't work out between Hannah Brown and Jed Wyatt, Bachelor Nation was incredibly hopeful that Brown and Cameron would give their relationship another shot. When he quickly began pursuing Hadid after Brown's season finale, fans were devestated but still very, very invested in Cameron.
Tyler Cameron gets a lot of DMs
In his interview with People, Cameron was asked if he gets a lot of direct messages from fans.
"Yeah, there's quite a few," he anwered.
He gets so many, in fact, that he has a specific type of DM he enjoys receiving.
"I love it when I get the good old, like a good cookie … like people try to throw any cookie jokes at me, or send pictures of the cookies they're eating, so those hit home well," he said, being the big baked good guy he is.
So if you're reading this and you're a Cameron fan who's been looking for the perfect DM slide, go the cookie route.
"Good cookie advice, and recommendations, and the cookies you're eating," he said.
Tyler Cameron on Peter Weber as the bachelor
There was talk of Cameron being named the bachelor in the midst of the casting process. In an interview with Entertainment Tonight, he revealed that he was indeed offered the gig, but he turned it down.
Cameron knows Peter Weber from Brown's season of The Bachelorette. Though there's been some fan criticism crying It should have been Mike Johnson, Weber has a fan in Cameron.
"He's got an amazing heart, just an amazing family. So well-deserving. I mean, the kid's a total knockout. I love the kid. I hope this journey for him is an amazing one. I hope he finds that person for him. Yeah, there's not enough good things I can say about that dude. He's incredible," he said of Weber's upcoming Bachelor season.
Read more: 'Bachelor In Paradise': Kevin Wendt and Astrid Loch Want An 'Intimate' Wedding