Tyler Cameron 'May Be Single' — This Is Not A Drill
The moment you've been waiting for might finally be here: Former Bachelorette contestant, Tyler Cameron could be single. Cameron's mostly secretive about his dating life, but signs point to a possible single status. Could you receive his final rose?
Tyler Cameron passed up the opportunity to be the next 'Bachelor'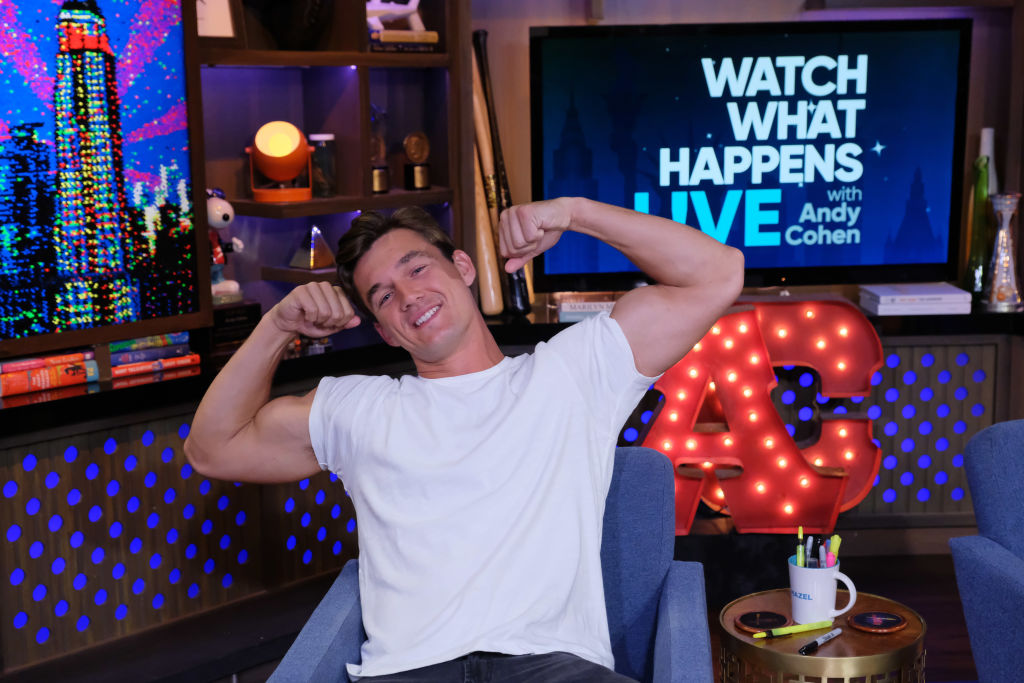 In September, Cameron revealed to ET Online ABC offered the top Bachelor spot to him (which then went to Peter Weber). He turned the opportunity down.
Some assumed it had to do with those dating rumors about Cameron and Gigi Hadid, or the fact that he didn't date much before the show, but his reasons are actually more heartwarming than that.
"It was something we talked about, but where I was at in my life, I just didn't think it was where I wanted to be," he said. "My heart wasn't in it, my dad was really sick again, and I was nervous and scared. I sat on it, thought about it, and…my heart wasn't it."
He then alluded to the fact that the rumors about Hadid could be true saying, "You shouldn't go on the show if you have a girlfriend." He followed up stating he didn't have a girlfriend. Confused about his relationship status? Us, too.
Are Tyler Cameron and Gigi Hadid in a relationship?
When asked about his relationship with Hadid, Cameron said in the same interview, they're "just friends." He clarified his need for privacy adding, "Our relationship doesn't need to be public. She's good people, she's an amazing person. We're just keeping it friendly."
As "friends," the two were spotted at New York Fashion Week together. Plus, Cameron accompanied Hadid at her grandmother's funeral service in the Netherlands. That's something, right?
Cameron's been clear about keeping his private life private. After revealing all on Hannah Brown's season of The Bachelorette, who can blame him?
"I'm not in love with anybody right now," he concluded. "I'm in love with myself."
Is Tyler Cameron single?
During a segment on Watch What Happens Live, Cameron acted as a bartender. Host, Andy Cohen, played the game, AbFab where Cameron would flash his abs with every correct answer about The Real Housewives shenanigans. Seems fair.
"He's no Donny Wahlberg, that's all I have to say," guest Jenny McCarthy joked. Cameron chuckled behind the bar as the game got underway.
After a quick shot of those infamous abs, McCarthy asked if Cameron is available or not. "I may be single," he replied with a smirk, suggesting he's not giving away all his secrets just yet. He didn't confirm he's involved with anyone either, so the door is open.
Cameron's pretty good at redirecting questions about his relationship status with Hadid, Brown, and anyone else in his circle. He didn't get the name "Respectful King" for nothing. For now, just enjoy the video clip for the sake of those abs and leave the rest alone.