Tyler Cameron Reveals the Last Time He Talked to Hannah Brown
The Bachelorette ended with Hannah Brown getting engaged to Jed Wyatt. However, it was revealed that he hid the fact that he left a girlfriend behind to do the show so they split.
Brown seemed interested in seeing Tyler Cameron again. They were spotted together after the season, but he started dating Gigi Hadid.
Now both of the reality stars are single again. When was the last time Cameron talked to Brown and is he still dating around? This is his latest update.
Tyler Cameron and Gigi Hadid have split up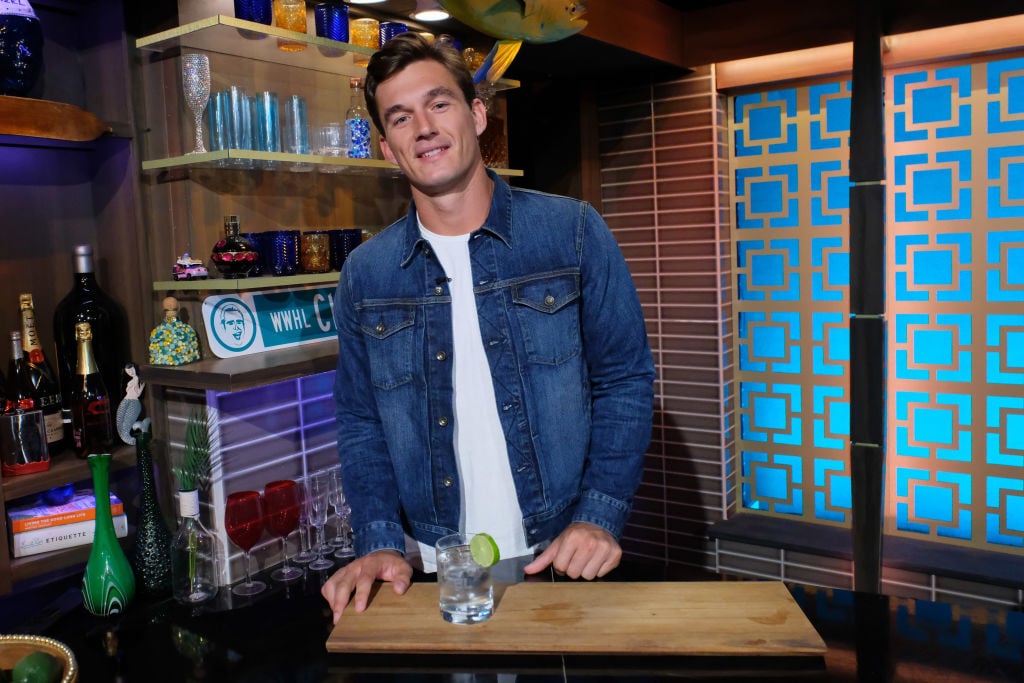 Cameron and Hadid were dating after his time on the dating show. However, they have reportedly split up.
"Tyler is single. He and Gigi Hadid are no longer together," a source told Us Weekly. He is still on good terms with those around Hadid.
The model was spotted hanging out with her former stepsisters, Erin and Sara Foster. He posted a picture with them on Instagram with the caption, "Had a great time at the @lamer event with my younger sisters… now I got some moisturizer for this crusty face of mine."
Erin Foster left a comment on his post with, "I didn't approve this pic. But I look great so I'll allow it."
Brown said she is going solo these days
There was a time that Brown wanted to meet with Cameron after The Bachelorette for drinks. It seemed like she was hoping they would continue to date, but then he started dating Hadid.
Some may wonder if she still hopes to reconnect with him now that they are over. "Ohhh, I'm riding my carpet right now solo, yeah" she said on the night she had an Aladdin-themed dance on Dancing with the Stars. Her partner, Alan Bersten joked, "I think the carpet broke down. We're going to Uber from now on."
Brown also seems to want to keep her love life more private now. "I think sometimes it's hard when you put your whole personal life out for everyone to see and to judge and that can be difficult because privacy becomes hard," she said.
The reality star added, "But at the same time with that, the encouragement and the support and the ability to connect to people I never would have been able to is so rewarding."
He talked to Brown on her birthday
Cameron gave an update on his love life after his split from Hadid. He told Us Weekly that he's not "worried about dating" right now.
He also talked about his relationship with Brown today. "We're friends and I think she's an incredible girl and I have so much love for her and I want her to be successful and have the best. I don't know about the future," said Cameron.
He said they talked on her birthday less than a month ago. He added, "I'm just trying to worry about today and tomorrow, you know?"
It looks like Brown Cameron are enjoying being single. They still are on friendly terms.