Tyler Cameron Spends Time With Gigi Hadid's Former Stepsisters Amid Reported Split
Sources say that Tyler Cameron and Gigi Hadid have called it quits, but no one knows exactly why.
A source told Entertainment Tonight that Cameron and Hadid were over, and a source told Us Weekly: "Tyler is single. He and Gigi Hadid are no longer together."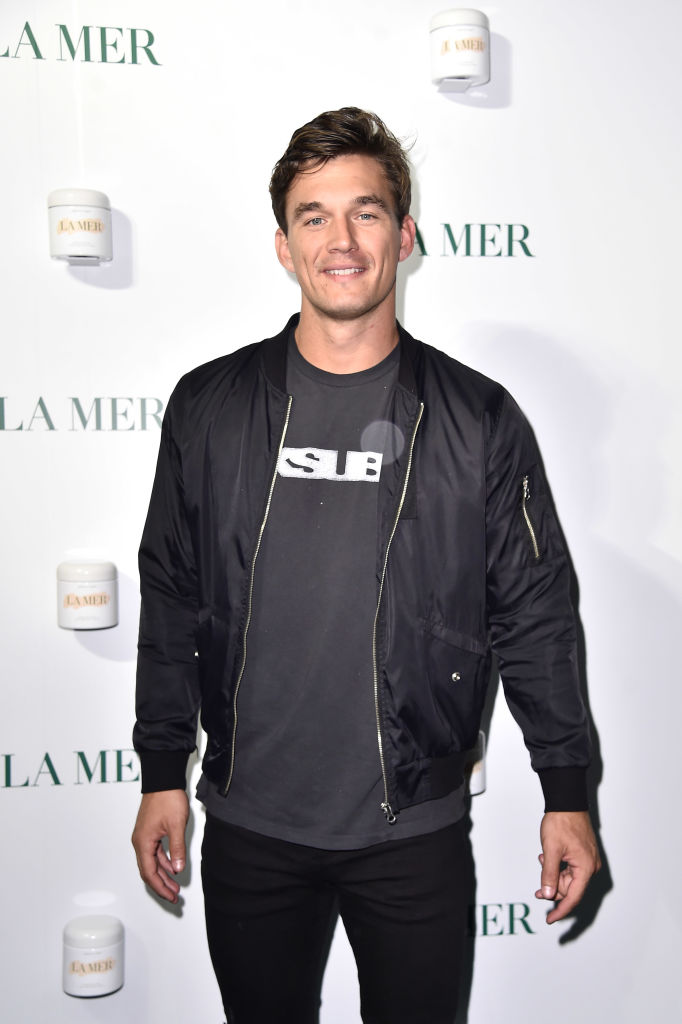 If that doesn't convince you, on October 1 Cameron teased on Watch What Happens With Andy Cohen that he "may be single."
'Bachelor' alums Ashley Iaconetti and Jared Haibon weigh in on Tyler Cameron and Gigi Hadid's split
"It burned hot and burned out fast. I want to know what happened to make it break off so soon after the funeral. It's just such a big moment," Ashley Iaconetti told ET, referring to Cameron accompanying Hadid to her grandmother's funeral in The Netherlands last month.
Iaconetti's husband, Jared Haibon, recently told Us Weekly that he's not surprised more and more "real" celebrities are dipping into the reality TV dating pool. Maybe Cameron's next romance will be with another A-lister.
"I think everybody at the end of the day is just a person," said Haibon. "Whether you're from Bachelor Nation and you're viewed as a D-list celebrity or if you're an A-list celebrity starring in movies, love is just love. I don't think it's this idea of different worlds crossing over. If somebody has a chemistry and connection, then they're going to date, no matter who you are."
Tyler Cameron took photos with and was chatting up Gigi Hadid's former stepsisters at a recent event
Just because Cameron and Hadid have allegedly parted ways doesn't mean Cameron's going to become suddenly cold to Hadid's family.
Cameron was at a La Mer event in New York City last week along with Hadid's former stepsisters, Erin Foster and Sara Foster.
He definitely didn't shy away from his former flame's kin. In fact, he chatted with the sisters and even posted a photo of the three of them on his Instagram.
"Had a great time at the @lamer event with my younger sisters… now I got some moisturizer for this crusty face of mine," he captioned the photos he posted.
Erin commented on the photo: "I didn't approve this pic. But I look great so I'll allow it."
"Family is everything," commented Sara.
Erin also shared a post from the event. She captioned it, "Sara's a big fan of their anti-aging serum."
Sara responded: "You should try it so people will stop asking if I'm the younger sister."
Cameron got in on the action, commenting: "@sarafoster love this clasp back."
So how exactly are Hadid and the Fosters related? Gigi Hadid's mother, Yolanda Hadid, was married to Erin and Sara's father, David Foster, between 2011 and 2017. Fans might recall them from the Real Housewives of Beverly Hills.
Recently, in June, David married Katherin McPhee.
Read more: Jed Wyatt Is Still Struggling With 'Negativity' And 'Tough Stuff' Post-'Bachelorette' But He's Trying To Keep His Head Up