Tyler Cameron Supports Hannah Brown Amid 'DWTS' Woes, Fans Freak Out
'The Bachelorette': Tyler Cameron is back to supporting Hannah Brown online.
Hannah Brown and Tyler Cameron have quite the history.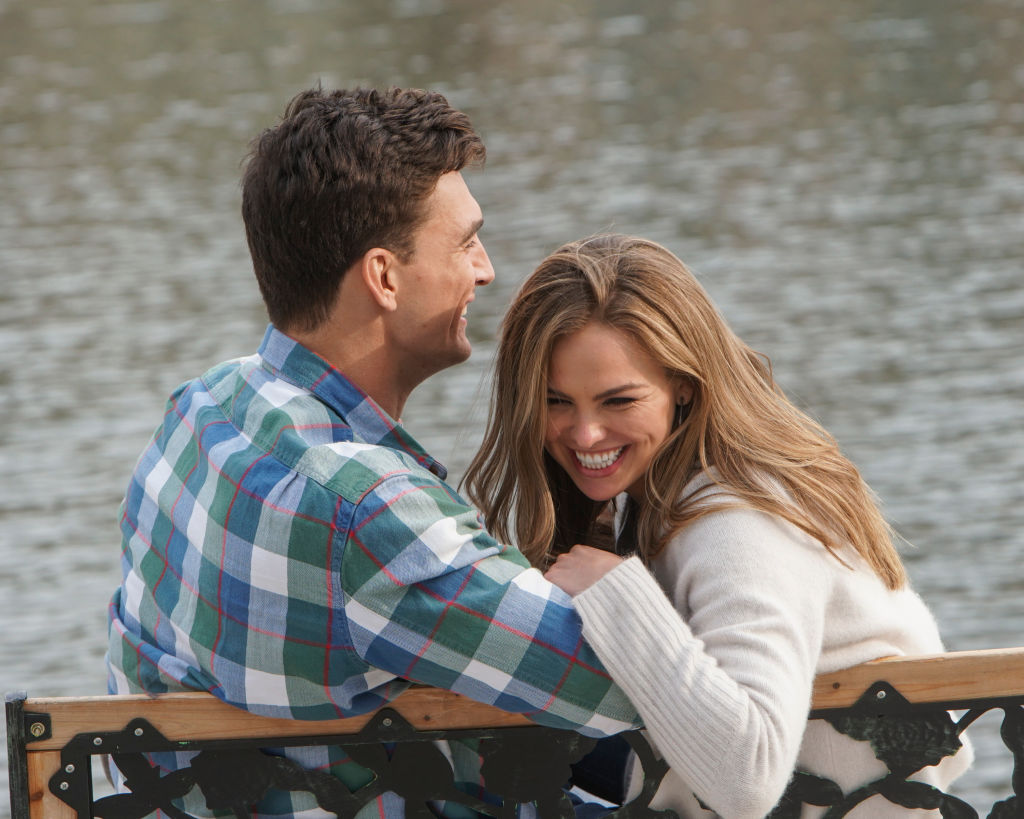 Cameron was a fan favorite on Brown's season of The Bachelorette, and also her runner-up. Knowing what they knew, the show's audience was heartbroken when Brown chose contestant Jed Wyatt over Cameron.
But after she announced that she'd broken off her engagement with Wyatt, Brown asked Cameron out for a drink on national TV. Cameron said yes and Bachelor Nation just about exploded. The possibility of Brown and Cameron getting back together again was almost too much to bear.
Tyler Cameron pursues Gigi Hadid after his drink with Hannah Brown
They got that drink (well, they stayed in–Cameron was photographed leaving Brown's place in Los Angeles in the morning with an overnight bag in hand) but, a few days later, Cameron was seen out in New York with supermodel Gigi Hadid (the two had recently started following each other on Instagram just before The Bachelorette finale).
Brown seemed mostly unbothered by Cameron's quick jump to Hadid, but she did say on the Bachelor Happy Hour podcast that she wishes she "would've got a little bit more than two days."
"When you are in the public eye, you do have to just be respectful of each other," she said.
While Cameron and Hadid were, seemingly–neither of them actually confirmed they were dating, exploring their relationship, Brown and Cameron didn't really keep in contact.
Tyler Cameron is back to publicly supporting Hannah Brown after Gigi Hadid split
Recently, Brown posted on Instagram about how she's been struggling on Dancing With The Stars. Good ol' Tyler Cameron commented on the post with some words of encouragement (like he used to do pre-Hadid).
"I came into this experience a little broken and confused—more than I've shared. Everyday has brought its challenges with my past, my fears, and the uncomfortableness of opening myself up again to be judged on something VERY scary like learning a new skill to perform each week. Last night was really defeating for me and a lot of suppressed emotions started to surface from this amazing, but grueling experience," the former bachelorette shared on Instagram.
Cameron commented: "Fall down 7 times, get up 8! You got this HB. Be where your feet are and enjoy the ride. You're doing amazing."
Fans, of course, lost their minds.
"can you two just please give it a real shot..for all of us fans!" commented one fan.
"IM CRYING IN THE CLUB HOLY SH*T DATE," commented another.
"so you're saying there's a chance," wrote another.
"my heart can't handle this," wrote another.
"so there's hope?!" asked another fan.
There's no way to know for sure why Cameron's back to publicly supporting Brown. But even if they never give their relationship another shot, it looks like they could be well on their way to becoming friends.
Read more: Former Bachelorette Hannah Brown Says She's 'Moved On' From Tyler Cameron