Tyler Perry Producing Children's Series for Nickelodeon
Tyler Perry just made history with the official launch of his studio facilities in Atlanta and continues to extend his reach in the entertainment world. Fans are already familiar with his plays, movies, and television shows, and he's inked a new partnership with BET/Viacom to produce a number of new projects for those networks. One of them is coming via Viacom-owned Nickelodeon.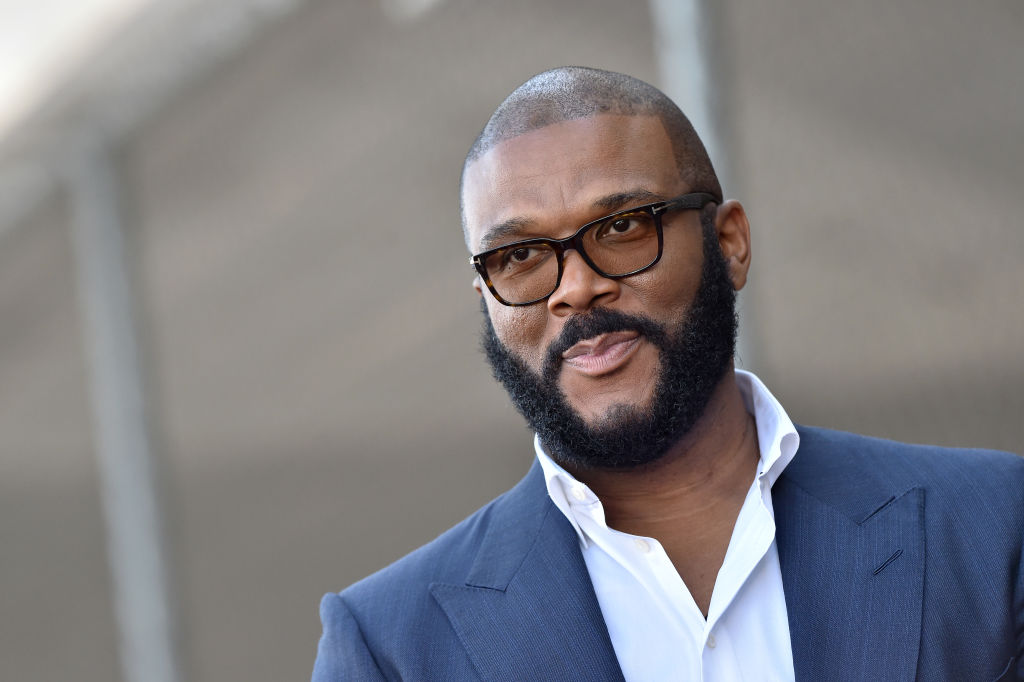 Tyler Perry and Nickelodeon teaming up for kids' show
Perry is branching out into the world of children's entertainment by creating a show with Young Dylan. According to Nickelodeon, it will be family-centric with the 10-year-old playing the role of the central character:
"Written by Perry, the project tells the story of a family whose world is turned upside down when their nephew, an aspiring hip-hop star, moves in unannounced."

Perry shared that was contacted by the head of Nickelodeon, Brian Robbins, about working a show with Young Dylan. "I'm excited to work with Brian and the team at Nickelodeon and find creative ways to reach new audiences. I love creating comedy television and can't wait to work with the talented Young Dylan."
Upon hearing the news live on Ellen, it was a total surprise for the little boy, and he could hardly contain his excitement.
Who is Young Dylan?
Dylan is from Annapolis, Maryland and first came on Ellen's radar when he was 7 years old. He's been a guest on her show since 2016, performing freestyles and covers of the hottest rap songs by artists like Drake and Kendrick Lamar.
She's such a fan that one year, she set him up to be a "special correspondent" during All Star Weekend in New Orleans, where he got the chance to meet Steph Curry, LeBron James, and other players. He also performed during the show.
Young Dylan has been making a name for himself among kid and adult fans, and cites Michael Jackson, Drake, New Edition, and Bryson Tiller as inspirations. Nickeolodeon boss Robbins had this to say about him:
"Dylan is an incredibly talented 10-year-old who at heart is a relatable kid making his dreams happen. We know kids are going to love watching Dylan and we can't wait to introduce him and his new show to our audience."
Other new projects are coming from Tyler Perry
According to Deadline, Perry's deal with Viacom has positioned him to create exclusive content for its multiple networks, and he currently has projects in the works for BET+ (the streaming platform) and Nick. This fall, Sistas and The Oval are set to premiere on BET, and Perry has another slate of programming due out in 2020.
Perry's deal with Viacom runs through 2024 and plans include a live production along with other original series. The Hollywood Reporter notes that his contract also includes an agreement with Paramount Pictures for a first-look, so fans should expect to see more new films coming from the writer/actor/director.
If you're familiar with his work ethic, then it wouldn't be surprising to see Perry put together the show with Young Dylan quicker than you can say "action." Keep an eye out for that one.