Tyler Whitman From 'Million Dollar Listing' Breaks Exciting News
Million Dollar Listing New York newcomer Tyler Whitman just broke exciting news during his premiere party last night.
The energetic broker made a splash on a recent episode, bringing his own style of real estate bling to the show. He chatted with reporters before the season launched, including Showbiz Cheat Sheet, where he dished about how this season will be an especially wild ride. "I definitely pull a lot of exciting rabbits out of the hat," he teased.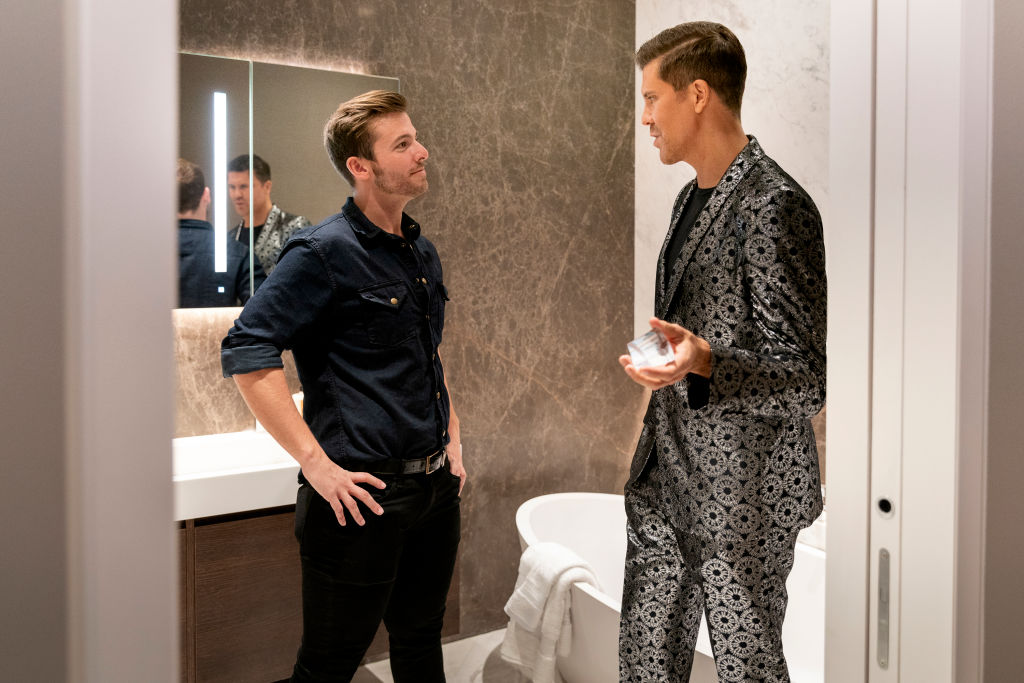 Whitman also shared his emotional story of how his weight ballooned to 400 pounds and what he did to get healthy and fit. Now he reveals a new feather in his cap that affirms his weight loss journey.
Whitman used a combined approach to weight loss
Whitman got to the point where he could no longer deal with being overweight. "My friend David sat down next to me and I lost it. I sat there sobbing and told him, 'I am so tired of being the fat guy,' " he shared with The New York Post. So he bravely embarked upon weight loss surgery to help him drop the first 100 pounds. But then he hit the weight-loss wall.
"I wasn't skinny, I was just less fat," he said. "All of the doctors I spoke to told me surgery would only get me part of the way there." He first added exercise to his otherwise sedentary life, which got him to his ultimate goal of dropping to 185 pounds. But maintaining the loss was his next challenge.
Hello Chipotle! "A friend tipped me off that if I was careful about ingredients, Chipotle was a great place to eat [Whole30] compliant meals on the go," he said. For a year he ate two 750 calorie chicken burritos from Chipotle every day in order to stay lean.
Sponsored, bitches!
Whitman says he actually loves the meal plan and feels satisfied. "I genuinely think it's delicious," he told The Post. "I eat 2,000 calories and 180 grams of protein, and everything else works itself out." But that means he skips the cheese and beans. Instead, his burritos include brown rice, fajita vegetables, chicken, mild and medium salsas, sour cream, guacamole, and lettuce.
After The Post ran the story, Whitman shared it to his Instagram. "#notsponsored YET. Link in bio for this gem. @chipotle you're welcome in advance," he wrote along with a link the story. In addition to posting funny workout videos, Whitman also continued to share his meals from Chipolte with Instagram followers and joked about how he was ready for sponsorship.
When Whitman first appeared on the show, he attended a premiere party celebrating his introduction to the show. Friends excitedly gathered before the party. He posted his squad's pre-party looks to his Instagram story and then shared his big news. "Um, we have some news live from the red carpet," he exclaimed. "And it's uh …" Whitman turns the camera toward the step-and-repeat to reveal the Chipolte logo. "Sponsored, bitches! Sponsored!" he said grinning.
Catch Million Dollar Listing New York every Thursday night 9/8c, only on Bravo.