Tyler Whitman from 'Million Dollar Listing' Shares Why 'National Coming Out Day' Is His Favorite Day of the Year
Tyler Whitman from 'Million Dollar Listing New York' celebrates #nationalcomingoutday with pride.
He may enjoy a good holiday, but for Tyler Whitman from Million Dollar Listing New York, "National Coming Out Day" ranks right up there as being possibly his favorite day of the year.
Whitman posted a joyful video to his Instagram on "National Coming Out Day" to share why he loves being gay. He first wished viewers happy "National Coming Out Day" and said, "I am being dead serious when I tell you I love being a homo," he smiled.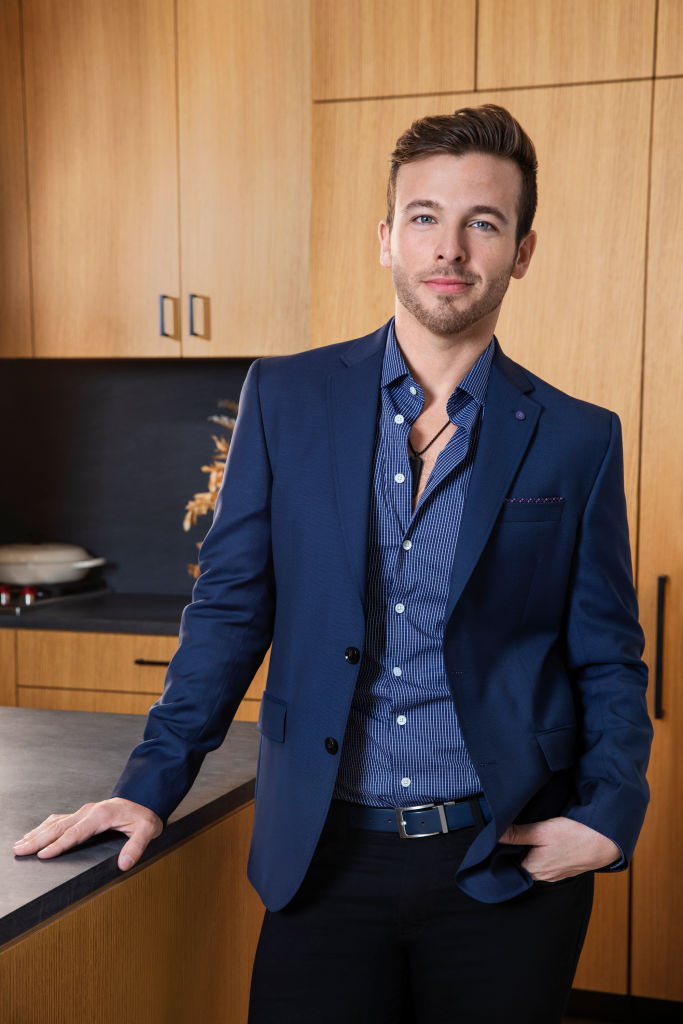 He added, "Like it is my most favorite thing about myself. I love gay culture, I love the music, I love the drag queens, I love the dancing, I love Fire Island," he says. "I love the gay bars, I love it all."
Come out honey, the weather is fabulous
Whitman's message is that if you aren't out, to come out and be bold. "Give it a twirl today, see how it feels, walk in our shoes," he joked about how everyone, even if you aren't gay, should come out. "But it is a good life and if you are gay and are in the closet, honey come out and play! Like, come join the party!"
The party looks pretty enticing. Whitman recently shared an image with presidential hopeful Pete Buttigieg. He captioned the photo, "Just a couple of gays discussing an exciting future." He also joked about hitting Soul Cycle when he was in San Francisco. "Day 48 workout 48… @scottyrose1 had his very first @soulcycle class today in the Castro. It's #gay pride year round at this place. Also- the instructor played Beyoncés Freedom and I wasn't wearing a diaper… Soooo cleanup on bike 42."
He also captured the Empire State Building lit up with the rainbow flag colors. "#Hooray for the #gay." Whitman has always embraced who he is and what he loves. He shared an adorable throwback picture of when he was a child and wrote, "#tbt to that time I chose to be gay."
His listing on the show became a touching moment
Whitman was filmed meeting with Alan, a potential client in Chelsea. He asks Alan why he is selling his apartment and is met with a touching and heartbreaking story.
Alan says he and his partner Tommy purchased the condominium in Chelsea together. Tommy has since passed away and Alan is having a hard time existing in the space without his loved one. "My partner died a little less than four years ago," he shared. "It's been … it's been an emotional ride. Essentially if you look at the apartment this is Tommy. He'd feel right at home. When I walk into the apartment I say, 'Hi, how are you?' When I go to bed at night, I say, 'Goodnight.'"
Whitman says in a confessional, hearing his story is heartbreaking. "I can't imagine what it's like to share a space with your partner for so long, build this home and then not have that partner there to share it with you anymore." He also learns Alan and Tommy got together in the 1980s when being out was shunned. "I had a fairly easy coming out story," Whitman says. Alan recalls, "You were really limited in so many different ways." He adds that he and Tommy never married. "You had no choice."