Tyrese Gibson Says This Made 'Black and Blue' Unlike Any Role He's Played
Tyrese Gibson's new movie Black and Blue tackles the issue of police violence. Gibson plays Milo Jackson, a shop owner who helps police office Alicia West (Naomie Harris) who is on the run from some corrupt cops. The issue hits close to home for Gibson, as he recalls growing up in Los Angeles during the 1992 riots following the Rodney King trial.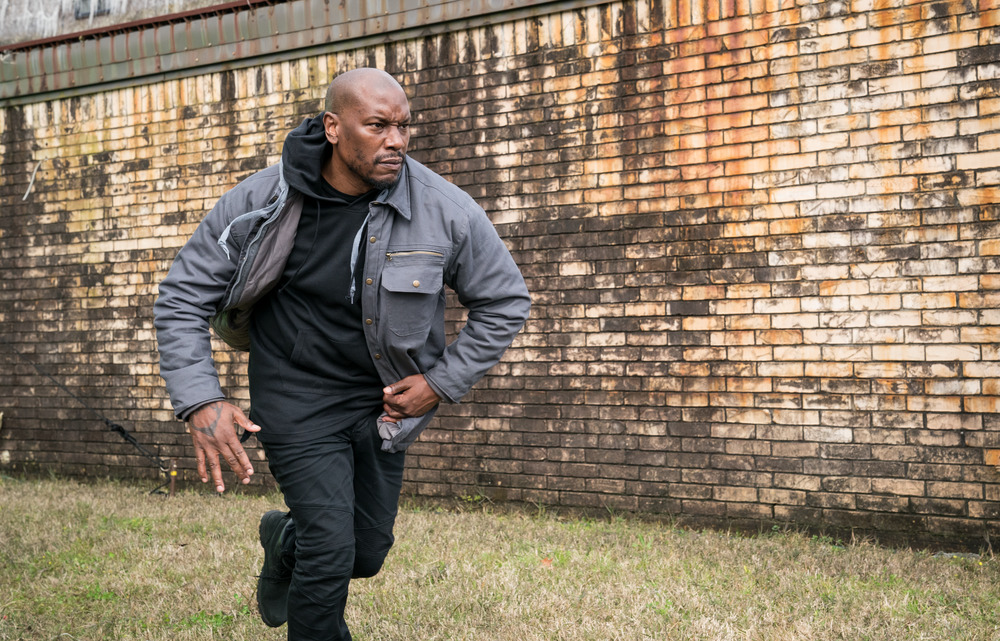 Gibson spoke with reporters on a conference call last week about Black and Blue. He shared his memories of the L.A. riots, and how Black and Blue gave him an opportunity no other movie role had before. Black and Blue is in theaters this weekend.
What made Tyrese Gibson riot in 1992
In 1992, a jury found police officers who beat Rodney King in a traffic stop not guilty. The city erupted in riots in retaliation, and a young Tyrese Gibson joined in.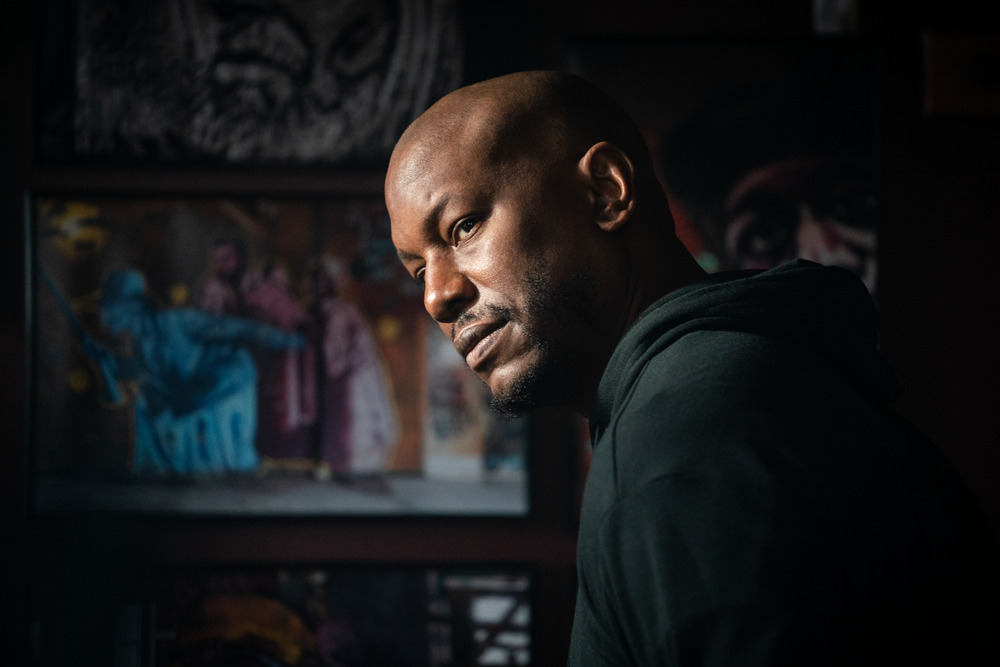 "I was a part of the riots that took place in South Central L.A.," Gibson said. "I was out looting and stealing sh*t because I was broke and living at the bottom. I felt the way all of those police officers who clearly beat the hell out of Rodney King all getting exonerated… I just think the friction and tension between the community, the inner city and law enforcement goes all the way back to the civil rights movement by Dr. King."
How 'Black and Blue' updates police violence
In Black and Blue, West captures a police shooting on her body camera, so the perpetrators come after her for the evidence. Police departments introduced body cameras long after Rodney King.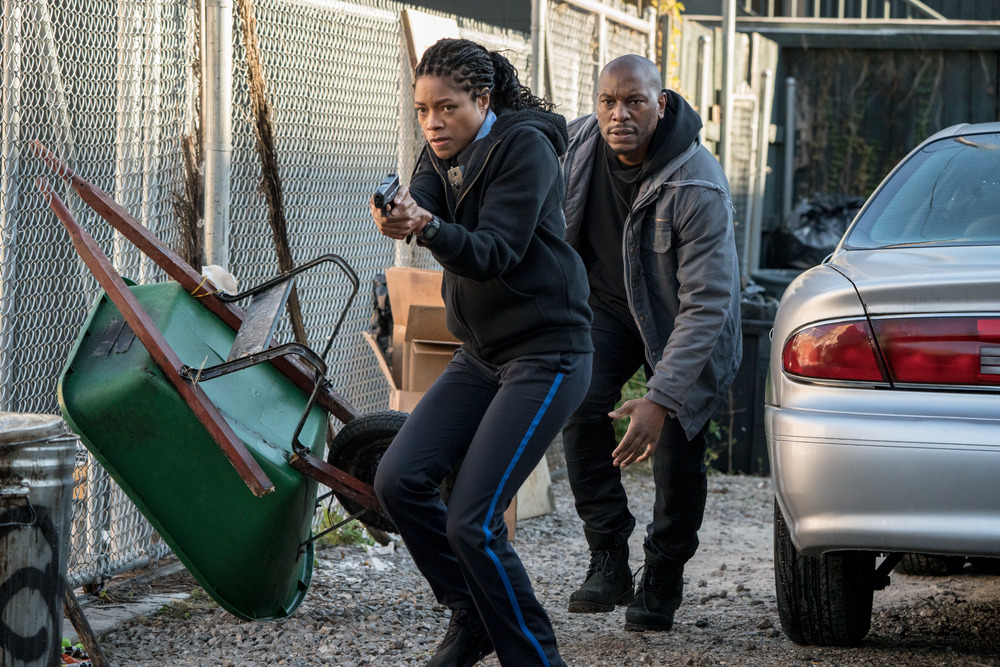 "You've got to keep in mind when this all happened, there was no body cams," Gibson said. "That was somebody with a video camera that rolled out of bed and heard something going on and decided to film it and post it and sent it into the news. At the end of the day, this topic will always be relevant."
Police violence still affects Tyrese Gibson
Tyrese Gibson is now a movie star and recording artist. The social issue of police violence still impacts him and his family, but now he's in a position to do something about it.
"We already got enough Crips and Bloods and pimps and dope dealers and prostitution, mental, emotional, physical and psychological abuse, molestation," Gibson said. "We've got so many different things that we have to mentally navigate through growing up, you look at the law enforcement and you really want to connect them to help."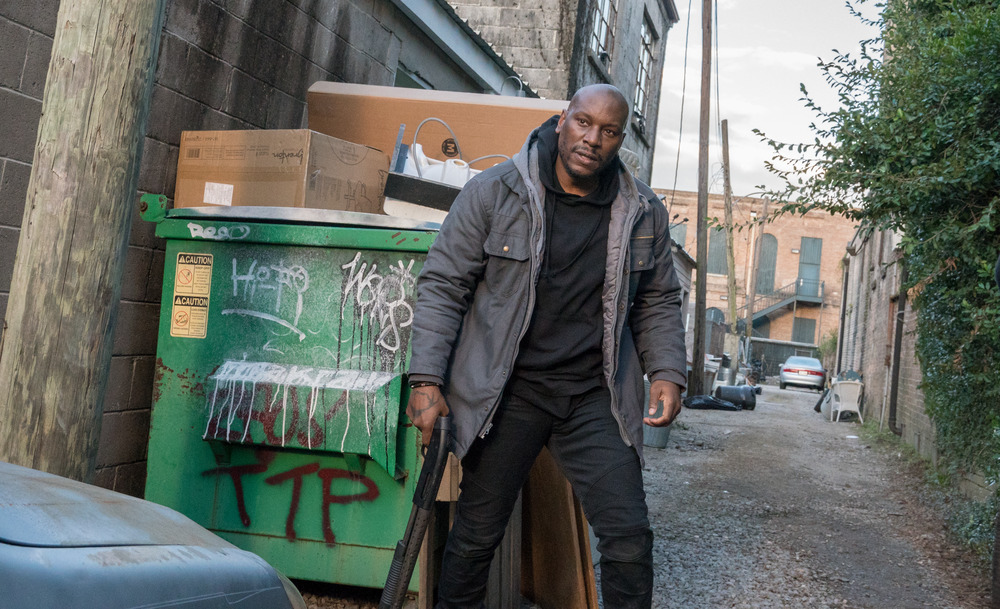 And Gibson is hopeful that one day the police can be a trusted authority for all citizens again.
"You want to be able to say, 'Man, I called 911 for help. I didn't call 911 for y'all to come here and f*** my life up or kill my homey or be abusive with your power,'" Gibson said.
'Black and Blue' gave Tyrese Gibson this unique opportunity
Black and Blue shows a police officer standing up to corrupt cops. She is also a black woman who herself is hassled by cops when she's off duty. Tyrese Gibson hopes Black and Blue entertains people and encourages them to speak out too.
"We went into this thing thinking about impact and conversation and dialogue," Gibson said. "Well, we're either going to make another slave movie which we've seen 45 of those already, or we can come into this thing and really touch on a relevant topic and shed light about real sh*t that's going on in the hood that's affecting us every single day."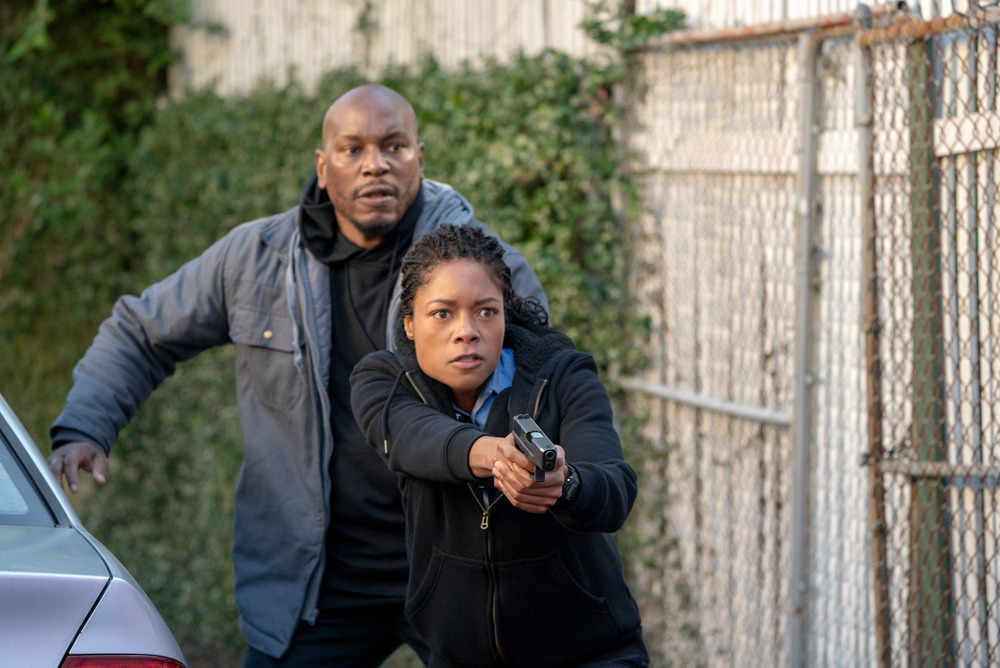 Roman Pearce (Gibson) will be back in Fast & Furious 9, but before fans get to see that escapist sequel, he wanted to make a powerful movie. 
"There's only so many roles that are written that are true and ring true and that have this level of raw, unapologetic truth inside of it. What ends up happening is we as entertainers, we make a lot of money. We naturally will move out of the hood, take our families out of the hood and put our kids in private school. But the question is, do you lose touch with what the average man and woman is dealing with because you no longer live in the hood yourself? We decided that this message and this moment in this situation was everything that we all have, not want to do, we have to do this movie because of everything that it represents without being preachy."

Tyrese Gibson, conference call 10/17/19